Production Company A-List
Anonymous Content
By Alexandra Jardine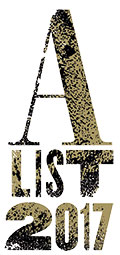 In 2016, outstanding commercial work from Anonymous Content included Frederic Planchon's sensitive direction on AT&T's PSA "The Unseen," through BBDO New York, in which a Dad, trying to drive responsibly, finds a strange child in the back of his car.
Several powerful sports-related ads stand out among its highlights. Mark Romanek delivered a stirring spot for Nike with "Come Out of Nowhere," featuring a voiceover by LeBron James as a call to action for players who think they will "never make it out of your hometown."
Another Nike spot, "Someday," directed by Daniel Wolfe, poignantly celebrated the Chicago Cubs' victory at the World Series. Aoife McArdle, meanwhile, turned baseball star Bryce Harper's career into a litany of beautiful numbers for Under Armour's "It Comes From Below."
In other highlights, Tim Godsall amused us with a weather-beaten fisherman listening to Justin Bieber on his headphones for Spotify; Chris Sargent captured a fiercer side to Budweiser's Clydesdales in a Super Bowl spot, and Luke Greenfield had comedian T.J. Miller bantering with Shock Top's Wedgehead mascot in the beer brand's first Super Bowl ad.