Production Company A-List
MediaMonks
By Ann-Christine Diaz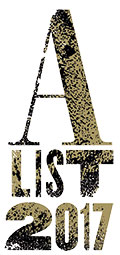 MediaMonks has quickly become the industry's go-to player for ambitious digital ideas. With 10 offices in major cities around the world, the company was behind fun campaigns such as Old Spice's customizable "YouLand" video game out of Wieden & Kennedy Portland. Starring you, the user, the game takes players through a bizarre Old Spice-infused world starring odd animals and 8-bit versions of Terry Crews and Isaiah Mustafa.
MediaMonks also helped to realize Benetton's intriguing campaign, "The Faces of the City," which featured computer-generated models whose visages were created using data from different cities around the world.
The company also pushed forward in the world of VR. It teamed with the Barbarian Group to take viewers into the skies with Nicole Kidman, in a four-minute experience for Etihad Airlines and for Toyota, invited consumers to join in "The Impossible Quest." Directed by Jason Zada, the experience promoted the West Coast debut of the Toyota Prius Prime and allowed viewers to add their own creations to a futuristic 4-D environment.
The company helped to do some good too, and produced the Martin Agency's "Delete to Feed" campaign for Land O'Lakes, which would donate 11 meals to the needy for every food post that Instagram users deleted.