Production Company A-List
Rattling Stick
By Alexandra Jardine
Rattling Stick director Ringan Ledwidge impressed again this year with "The Switch" for Nike Football and W&K Portland, the longest-ever commercial for the brand. The highly entertaining story featured Cristiano Ronaldo, in a bravura performance, swapping bodies with a young fan. It's already picked up several awards.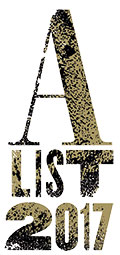 Ledwidge also helmed Audi's action-packed "The Duel," by Venables Bell & Partners, that ran during all three Clinton/Trump presidential debates and resonated with political and cultural references.
Meanwhile Jeff Nichols was behind the emotive "Strong," for Procter & Gamble, its Olympic spot portraying the strong mothers behind athletes, and how they help them stay strong through childhood and beyond.
Ivan Bird directed a powerful spot for the Sunday Times/Times in which sound is blocked out from significant global headlines to make a statement. And, newly-signed to Rattling Stick, Traktor's work this year included the first spot featuring the new "Most Interesting Man in the World" for Dos Equis.