Production Company A-List
Tool
By Ann-Christine Diaz
Tool stepped up to the podium to claim the production industry's most coveted prize last year, the Cannes Lions Palme D'Or. It was a well-deserved honor for a 22-year-old company once known as a top-notch TV player that in recent years has evolved dramatically to take on unexplored new media terrain.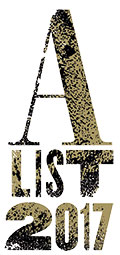 The company continued to apply its multiplatform talents to projects like BMW's "Eyes on Gigi" via KBS. Directed by Marc Forster ("Quantum of Solace"), the 360-degree interactive film promoting the M2 challenged viewers to keep an eye on supermodel Gigi Hadid in an automotive version of a shell game.
Tool also produced the Cannes Pharma Grand Prix-winning "Breathless Choir" film for Philips via Ogilvy London, a moving tale about how medical device SimplyGo Mini allowed a group of music lovers to get their voices back. The ad was directed by John X. Carey (now repped out of Anonymous Content).
Director Ben Tricklebank was behind Hennessy's "Mastered From Chaos," an interactive experience designed to highlight the "complexity, mastery and tradition" that goes into every bottle of Hennessy V.S.O.P. Privilege.
The company proved its chops in traditional media too. Floyd Russ directed Forsman & Bodenfors' moving film for SKII in the Asian market, "Marriage Market Takeover," and J.J. Adler brought her witty voice to M:United/McCann's satirical campaign for "Girls Who Code," in which young girls "explained" why they wouldn't make it in the tech world, thanks to their annoyingly long eyelashes and distracting cleavage.