2017 Production Company of the Year
Smuggler
By Alexandra Jardine
Creativity's Production Company of the Year is a longtime industry star, but one that's managing successfully to evolve and adapt itself for a new era.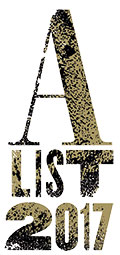 In 2016, Smuggler's reel included beautiful cinematic gems, documentary-style spots that captured visceral real-life emotion, provocative comedy and stylish storytelling. All the while, the company has maintained its reputation for nurturing directors, even those just starting in the game.
Co-founder Patrick Milling Smith attributes this year's outstanding performance partly to its roster coming together with the "right blend of experience and ambition." Its range spans younger talent like newly signed Miles Jay and veterans such as Brian Beletic, who returned to form this year with an outstanding Beats by Dre commercial. "Rosters ebb and flow, but just now I wouldn't swap this one for any," said Mr. Milling Smith. "We're not a company of one director who's doing 90% of the work. We have a great spread."
Henry-Alex Rubin continues to emerge as an outstanding talent. His work this year included a stunning spot with a gut-wrenching twist for the Sandy Hook Promise anti-gun organization via BBDO. The audience is encouraged to concentrate on a high school love story, but at the end we realize we've failed to see the potential killer in the background. Mr. Rubin also captured the thrills and joys of real-life people trying VR headsets for the first time for Samsung in two spots by Preacher. The spots convey the amazement of discovering VR better than any scripted scenario. He also helmed Gatorade's Emmy-nominated tribute to the retiring Peyton Manning, in which recipients of the many handwritten notes the player has sent over the years read them out loud.
Elsewhere, another highlight of 2016 saw Tom Hooper helm Marks & Spencer's fantastic Christmas story about a badass Mrs. Claus, played by veteran actress Janet McTeer. For Apple's iPhone, Adam Berg shot the beautifully cinematic "Balloons," which reimagines the classic 1956 French film "Red Balloon."
Mr. Beletic delighted us with the joyous, fun-filled spot for Beats by Dre, through Anomaly, in which celebrities including Michael Phelps, Pharrell Williams and Rebel Wilson are seen incorporating the brand's wireless devices into their lives.
Jaron Albertin's dreamlike spot for Bose through Grey London, featured a dancer performing alone on the streets of central London wearing its noise-canceling headphones.
Several comedic ads are also worthy of note. To introduce Hotels.com's U.S. pitchman "Captain Obvious" to the U.K. market, Michael Clowater's spot for CP&B cleverly used the "Skip Ad" button to have all the characters in the ad skipping with jump ropes at the click of a button. Also in the U.K., Guy Shelmerdine had fun with the school run for Volkswagen in a spot through Adam&Eve/DDB in which a teenage girl is proud to be driving with her dad to the school gate in a Tiguan.
Back in the U.S., Randy Krallman helmed a series of zany star-studded spots for Booking.com for W&K Portland that centered around the (real-life) wedding of Jordan Peele and Chelsea Peretti. New to Smuggler this year, Miles Jay is certainly a talent to watch. His notable campaigns included "Fletcher's Drive" the latest in AT&T's "It Can Wait" campaign. In partnership with ESPN, the documentary-style spot told the story of Fletcher Cleaves, a promising football player whose life changed forever when an oncoming driver glanced at her phone. Mr. Jay also helmed a nuanced film for the U.K. charity Prince's Trust, in which we see the two parallel lives of a young woman with or without the charity's support.
Mr. Milling Smith and co-founder Brian Carmody attribute the quality of Smuggler's reel to the "hardcore due diligence" given to each piece of work. The company is fierce about "championing and protecting" the work of its directors, and turns down more projects than it takes on.
Meanwhile, Smuggler's founders are now doing double duty, having also founded Here Be Dragons, which has quickly become one of the premier shops in virtual reality production. Originally launched under the name Vrs.works, the company was behind New York Times project "The Displaced," which won the Grand Prix for Entertainment at the 2016 Cannes Lions. The pair run Dragons as a separate company, with a different staff and a separate roster (although some directors, such as Mr. Rubin, have directed work for both.) Nevertheless, it's provided insight for Smuggler, and some cross-fertilization of ideas: "Sometimes work comes in for VR which would be better done in 2-D, for example, and vice versa," says Mr. Carmody.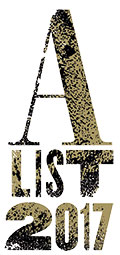 While he admits that he's previously compared launching the new firm in 2014 to "having a teenage child and then a new baby," he says that there is great satisfaction in the new learning that has resulted. "What's more," he adds, "having experience allows you to be willing to make mistakes, and take a longer-term view."