Production Company Standouts
Bob Industries
Bob A-Listers Dayton/Faris directed one of the Super Bowl's most charming surprises. Created out of KBS, the ad reunited TV hosts Katie Couric and Bryant Gumbel in a familiar discussion. Back in 1994, they scratched their heads on the 'Today' show, asking about why the "@" symbol was used in email and wondering, "What is the internet anyway?" This time around, they're sitting baffled in a car of the future, BMW's i3 electric vehicle.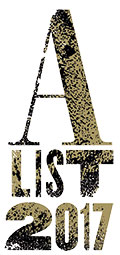 The multitalented Bob Odenkirk ("Better Call Saul") put Jeff Goldblum in a hilarious and super-weird emergency broadcast test for Apartments.com via RPA, while Trish Sie was behind a funny sing-and-dance extravaganza for HelloFlo. Along with her OK Go frontman brother, Damian Kulash, she also directed S7 Airlines' amazing music video, shot in zero gravity.
B-Reel Films
While B-Reel, a former Production Company of the Year, has split off into different groups, with its digital mavens developing innovations for clients like Google as a full-fledged agency, its film production division has flourished. In 2016, it produced more than 100 commercials, including the feature film "Euphoria" starring Alicia Vikander and Charlotte Rampling. Highlights from the spots world include the hilarious Jeffrey Plansker-directed Mercedes ad, in which tennis champ Roger Federer becomes other great pros from the sport's history, including Bjorn Borg and Andre Agassi. The company also produced the daring Hateboards ad. Directed by The Rig Out, it captured some of the U.K.'s top female skateboarders demolishing their decks adorned with Donald Trump's face as they ripped across London streets, a protest against the then presidential candidate's comments about women.
The company also signed Alma Har-el, the director who made headlines with her "Free the Bid" initiative, which calls on the industry to include a female director in the mix on every commercial that's triple bid.
Caviar
Caviar was behind the scenes for one of the most high-profile campaigns of the year. Neal Brennan directed Wieden & Kennedy N.Y. and Bud Light's election-themed campaign starring Amy Schumer and Seth Rogen, which played off political moments throughout the year. Brennan also directed comedic ads for Foot Locker, including one in which Kevin Hart debuted a ridiculous fashion line. Karim Huu Do also directed one of the most stirring Olympic ads, for Gillette and Grey New York, which focused on the "ugly" side of athletic competition, featuring athletes crashing, getting chased by dogs and throwing up.
The Directors Bureau
Home to some of the industry's most exciting talents, The Directors Bureau had another standout body of work. Gia Coppola really came into her own in 2016, as seen in the artful four-part film for Gucci "The Myth of Orpheus and Eurydice." She also helmed a trio spots for W&K Portland's Secret "Stress Tested for Women" campaign, including "Ladies Room," featuring a transgender teen. Uncle Roman Coppola's Amazon series, "Mozart in the Jungle," earned two 2016 Golden Globes, for Best Comedy and Best Actor, and just moved into season three. In the spots world, he carried on with Old Navy and Chandelier, in the retailer's ads starring Amy Schumer. Melodie McDaniel brought her visual expertise to Droga5 New York's Pixel Phone launch for Google, and the company closed out the year with Wes Anderson's totally delightful H&M ad via Adam&Eve/DDB London. It starred Adrien Brody as a conductor who pulls off a miraculous suprise for a young boy stuck on the train on Christmas Day.
Framestore
The production pros at Framestore pulled off one of the year's most-talked about VR feats -- Lockheed Martin's "Field Trip to Mars," created out of McCann New York. The most awarded campaign at Cannes this year, it transported a group of kids heading on a bus to Washington, D.C.'s USA Science and Engineering Festival to the Red Planet. The vehicle's windows displayed 200 square miles of Martian surface, which Framestore created using VR technology. Every turn of the bus reflected a change in view, making it seem as if the kids were really driving through Mars.
Furlined
The talented crew at Furlined turned out another reel full of laughs and big emotions. Comedy masters Speck and Gordon brought "The World's Biggest Asshole" to life for The Martin Agency and Donate Life, while Bjorn Ruhmann gave new life to the walking dead in a fabulously funny film for Brooks Running, out of Leo Burnett Chicago. Martin + Lindsay unleashed the monster within in Droga5's menacing ad for Met-RX, while Henry Hobson brought Microsoft's "Gears of War" franchise into a new era in a harrowing trailer out of TwoFifteen McCann.
Here Be Dragons
Here Be Dragons remained at the forefront of VR storytelling in 2016. While the company's "The Displaced" for The New York Times earned an Entertainment Grand Prix at Cannes, the company invited viewers into even more fun, unexpected worlds. To promote USA Networks' season two of "Mr. Robot," it got the audience into protagonist Elliot Alderson's head -- and even far out into an Apple iPod-reminiscent music video-style interlude. For Samsung and Wieden & Kennedy Portland, it sent viewers on a sleigh ride with a bumbling Santa who on Christmas Eve decides to take a joyride across the globe, putting an important delivery at risk.
Landia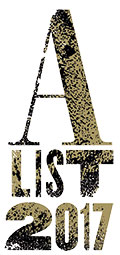 The Buenos Aires-headquartered global shop produced plenty of memorable stories. Andy Fogwill was on board for Coca-Cola's massive "Taste the Feeling" campaign that put music at the forefront and directed a sweet spot featuring a tumultuous breakup, as well as another depicting "Brotherly Love," via Santo. Agustin Alberdi and NYSU were also part of team Coke and directed the "Supermarket" ad, via Sra Rushmore Espana. Rodrigo Saavedra, the talent behind the brilliant Scrabble " Love Story," directed "Star Wars" actor Diego Luna in Corona's powerful and timely "The Wall," via Leo Burnett Mexico. The company also produced one of the year's best do-good ideas, out of David Buenos Aires. The ad found a way around Facebook censorship rules to show women how to do breast cancer exams properly, by using "manboobs" as an example.
Moxie Pictures
One of the bright spots of Moxie's 2016 reel was Avon's vibrant, vivacious "This Is Boss Life." Set to a new version of Gloria Gaynor's classic empowerment tune "I Will Survive," the Broadway-style spectacular tells the story of a woman who breaks away from her humdrum office life to become her own boss, as an Avon seller.
Earlier, Ms. Delaney had pulled off a similar power move for the United Nations' "Project Everyone," which uses the Spice Girls' classic pop song "Wannabe" as an anthem to encourage women around the world to stand up for their rights. The music video-style film showed women from South Africa, India, the U.S., Nigeria and the U.K dancing like the Spice Girls, but in classrooms, dusty streets and other unexpected locations.
Moxie's comedy pros continued to shine as well. For Vonage and CP&B, Frank Todaro depicted how hilarious crappy business teleconferencing systems can be when set against real advances in modern technology--like a spaceship landing on Mars, while Martin Granger captured Jim Gaffigan doing his funny dad thing for Chrysler and Jamie Foxx meeting his imposter, for Verizon.
Mssngpeces
Mssngpeces delivered more cutting-edge ideas. Ray Tintori dove into virtual reality in a music video for Honda and an experience that took viewers through the drama of the NBA finals. He also delivered a wondrous film demonstrating the awesomeness of Google's Tilt Brush technology.
Tucker Walsh also captured athletes who are "here to create" for 72andSunny's adidas brand campaign. The company masterminded Google's curious pop-up restaurant in New York City, "Small World." Top chefs like Danny Bowien and Einat Admony made international dishes for patrons, who could only order their food using Google Translate. Director Josh Nussbaum documented it all for a social film. On a more humorous front, Mr. Nussbaum "went fishing" for Smith on the "Fishing Without Chromapop" campaign for Smith out of Ming Utility and Entertainment, co-directed with Ming co-founder Linus Karlsson.