2017 Creativity Agency of the Year
Wieden & Kennedy Portland
By Ann-Christine Diaz
In 2016, Wieden & Kennedy Portland was, once again, a creative overachiever. Ahead of celebrating its 35th birthday on April 1, the agency delivered knockout after knockout idea for longtime partner Nike. It fortified its legacy of deodorant creativity—not just for Old Spice but also Secret, and perhaps over-performed for Samsung, with an over-the-top Olympics ad starring an uber-Americanized Christoph Waltz that helped put a not-so-sound product in the spotlight. It also added another to its "greatest hits" collection with the continuing "Re-Colonelization" campaign for KFC.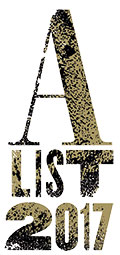 All told, the independent agency upheld the ideas-first legacy set forth by its founders across a broad swath of categories. The work entertained, charmed, surprised, enlightened and was laugh-out-loud funny, earning the shop the well-deserved title of Creativity Agency of the Year.
Nike and Wieden's story got even more interesting in 2016, a big year for sports marketing, with the Olympics, the retirement of a basketball legend and a once-in-a-lifetime baseball miracle. The Summer Games once again inspired peak performance from the agency-brand team. The last time W&K Portland earned this honor, it was on the heels of another ambush, the "Find Your Greatness" campaign that included the eloquent ad about a lone boy jogger. For the 2016 games, Nike and W&K pulled the brave move of smashing the iconic "Just Do it" tagline into smithereens, a fake-out meant to amplify Nike's new "Unlimited" positioning. The campaign continued with spots starring unlikely heroes like long-distance-running 86-year-old nun Sister Madonna Buder, transgender duathlete Chris Mosier and Kyle Maynard, a quadruple amputee who has scaled peaks such as Mount Kilimanjaro without prosthetics. Atop the ads, the hilarious, exasperated voiceover of actor Oscar Isaac ("Star Wars") makes the accomplishments of the athletes featured within seem even more unbelievable.
"The brief was to encourage athletes of all types to push beyond their limits," said Nike Global Creative Director Ryan O'Rourke, who leads the brand's creative alongside fellow Global Creative Directors Alberto Ponte and Dan Viens. "A big challenge for the whole campaign was finding the right tone of voice. We wanted it to feel charming, playful and not too preachy. Our narrator helped with this. In a way, he's the voice that all athletes have been telling them they've gone far enough and they should be satisfied. We liked the idea of having the athletes challenge that voice. A lot of the humor comes from the narrator becoming overwhelmed and by the athletes subverting his expectations."
As for obliterating Nike's classic tag, that's "really reinforcing its meaning by not giving it up," he said. "Smashing 'Just Do It' is a very 'Just Do It' thing to do."
Wieden also delivered the brand's first content campaign, "Margot vs. Lily," for the women's line; gave retiring Lakers great Kobe Bryant an honorable send-off; celebrated the Chicago Cubs' World Series through the eyes of a young fan; and created a fantastic six-minute soccer film, "The Switch," in which Cristiano Ronaldo swaps bodies with a ball boy. Before year's end, the agency snuck out another winner: a profoundly simple running campaign that coupled a Siri-like voiceover with plain copy reminding us how much time we're wasting on our devices.
But success with one client, of course, does not agency greatness make. KFC perhaps marks the next big chapter of the W&K story, with the out-there campaign starring a carousel of changing Colonels. In 2016 that included "Nashville Hot" Vincent Kartheiser and the "Extra Crispy" George Hamilton, who munched chicken in a sensory-tickling video that hopped onto the ASMR (autonomous sensory meridian response) trend and pimped bottles of KFC-scented suntan lotion. The Colonel even reprised his comic-book appearance in a new DC title, "KFC: Colonel Corps." The work has paid off, too, helping KFC to see nine consecutive quarters of U.S. same-store sales growth.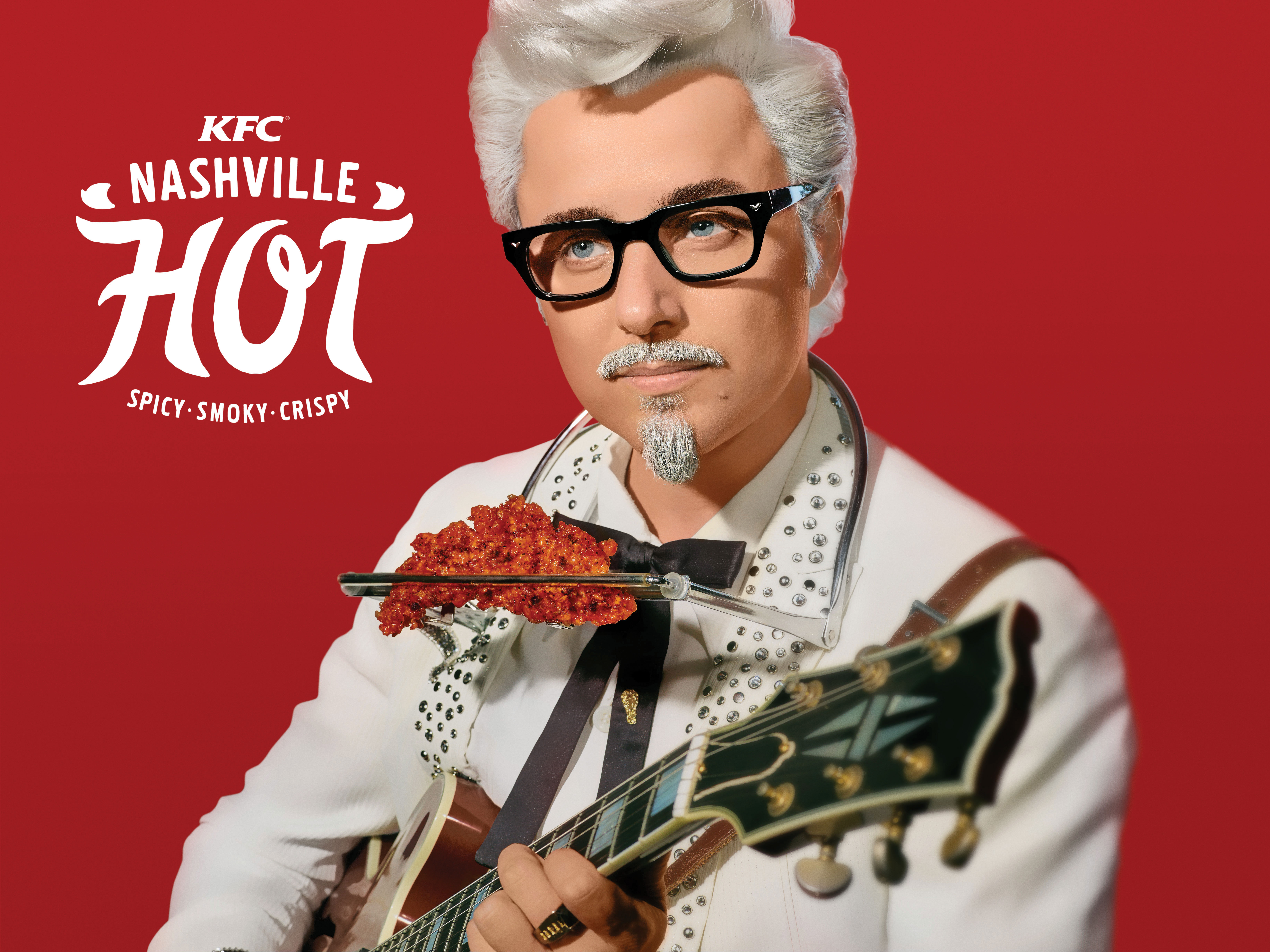 "We saw an immediate lift in sales and we were back in the conversation and pop culture," said KFC CMO Kevin Hochman. "Of course, bringing back a founder that had passed 35 years prior was a risk, but it was also our biggest opportunity. W+K showed us that when KFC was at its best, the Colonel was on the front of every restaurant, on every package, and in every ad. He was at the center of every success we had as a brand. Through their leadership our brand has returned to its DNA of what made us great. There's a pride back in the brand. Their impact has been way beyond advertising, it's the Re-Colonelization of the business."
Going forward, Mr. Hochman said the surprises will continue, with another "completely unexpected" Colonel in late January to introduce a new flavor. "I think it's our most exciting one yet," he said.
While it's no doubt hard to re-create game-changers of Old Spice's past, the brand saw more cool ideas, such as the customizable "YouLand" video game and an app that allowed its users to win prizes they would draw—by running a route in their shape.
Typically, the agency has shied away from taking a stance on hot-button issues, but this year, it made bold statements for clients and on its own. Its "Stress Tested for Women" campaign for Secret has addressed struggles women face—big and small—at work and in their personal lives. The agency also took a stance on Black Lives Matter and on the then-possibility of seeing Donald Trump in the White House. In the aftermath of police shootings of two African-American men within a week, W&K replaced its website with a poetic, conflicted message about processing the continuing violence. Ahead of the election, agency staffers set up their own food cart in Portland, schooling passersby on Mr. Trump's falsehoods via Trump Baloney Sandwiches.
"We've traditionally stayed out of politics, but this election was hard for us to shy away from," said Global President Dave Luhr. "We've always had a mandate to be in the middle of the cultural storm, even with early Nike stuff going back to Spike Lee," added Global Chief Creative Officer Colleen DeCourcy. "And if advertising's role is to parse culture for brands, I don't think you can avoid these issues. We've got the next wave of civil rights, women's empowerment happening."
And while the world was in flux, 2016 also marked a turning point for the agency. Ms. DeCourcy stepped up to the agency's newly created global chief creative officer role, perhaps leading observers to think founder Dan Wieden was passing the baton. "Dan has been handing down responsibility for 35 years," Mr. Luhr said. "He was never one to grab the fame or the glory. He's always trying to build up other people."
The shop installed a new leadership structure of 24 stakeholders from across the network and disciplines, replacing the former nine-partner model. It also had to regroup at Portland, Ore., headquarters after the departure of respected creative leader Mark Fitzloff, a key figure in steering the agency during its latest era of successes. "Mark did amazing things for the agency, and we wouldn't be where we are today without him," said Mr. Luhr.
Fortunately, he says, the agency has the backing of a solid creative network and reunited Jason Bagley and Eric Baldwin to lead Portland as executive creative directors, alongside vet Susan Hoffman.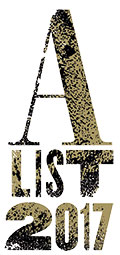 "When someone departs, we have people in-house who can move up. As sad as it is to see him go, I'm equally excited to see what Jason and Baldwin can do," Mr. Luhr said. The pair had been creative directors on the agency's celebrated Old Spice "The Man Your Man Could Smell Like" and "Responses" campaigns. Mr. Bagley left the agency and returned to Wieden after a short stint as chief creative officer of Deutsch L.A., while Mr. Baldwin has been steering KFC and building the agency's tech and innovation practice, The Lodge, which will help the shop go deeper on its clients' problems through technology, social, retail and more.
Despite all the changes, however, after 35 years, Wieden's "Ship of Fools"—a nickname born from its founding date—will continue to stay its independent, creativity-first course. "Business is pretty simple and clear," said Ms. DeCourcy. "We're very much built around something that hasn't changed."