2017 Executive of the Year
Wendy Clark
By Lindsay Stein
When Wendy Clark moved from Coca-Cola to DDB North America at the end of 2015, many in the industry predicted that she'd breathe new life into the rather sleepy Omnicom Group agency. The veteran marketer did that and more—she reinvented the agency model.
Under Ms. Clark's leadership as president and CEO of North America, DDB has seen a resurgence in the marketplace. For the first time in three years, DDB North America saw top-line revenue growth in the three consecutive quarters ending September 2016. The agency expanded existing relationships with clients such as ConAgra, Johnson & Johnson and State Farm, while bringing in new business from the likes of Jeep, Time Warner Cable, Merck and, most notably, McDonald's.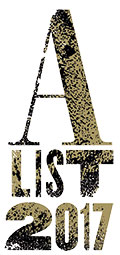 Ms. Clark, who previously served as Coca-Cola's president-sparkling brands and strategic marketing in North America, spearheaded the extensive Omnicom pitch for McDonald's U.S. creative account. She now oversees the brand's exclusive agency, We Are Unlimited. McDonald's USA Chief Marketing Officer Deborah Wahl, calling Ms. Clark "a force to be reckoned with," said one of her first challenges as CEO was "to help bring to life an idea for what could be a new agency model for the future and she won, which speaks to her leadership capabilities."
In addition to the McDonald's win and her 2,000-plus-person team across 17 offices, Ms. Clark said she's proud of DDB Flex, an operating model she put in place for the agency that creates customized, cross-agency, integrated teams based on clients' businesses. "The days of clients force-fitting into fixed agency models are gone," she said, adding, "we have to build bespoke solutions."
Each year, Ms. Clark picks a word to encapsulate what she feels like personally and professionally, and this year, the word is "ambitious."
"I want to make good on the pivot we took last year," she said. "To not deliver in 2017 would just feel so massively disappointing and be such a missed opportunity."
But DDB Worldwide CEO Chuck Brymer, who hired Ms. Clark and said she "brings passion to everything she does," has the utmost faith in her. "Simply put, Wendy is an innovator who leads with her head but inspires with her heart," he said. "She understands the needs of clients and is able to see around corners."