A-List
2018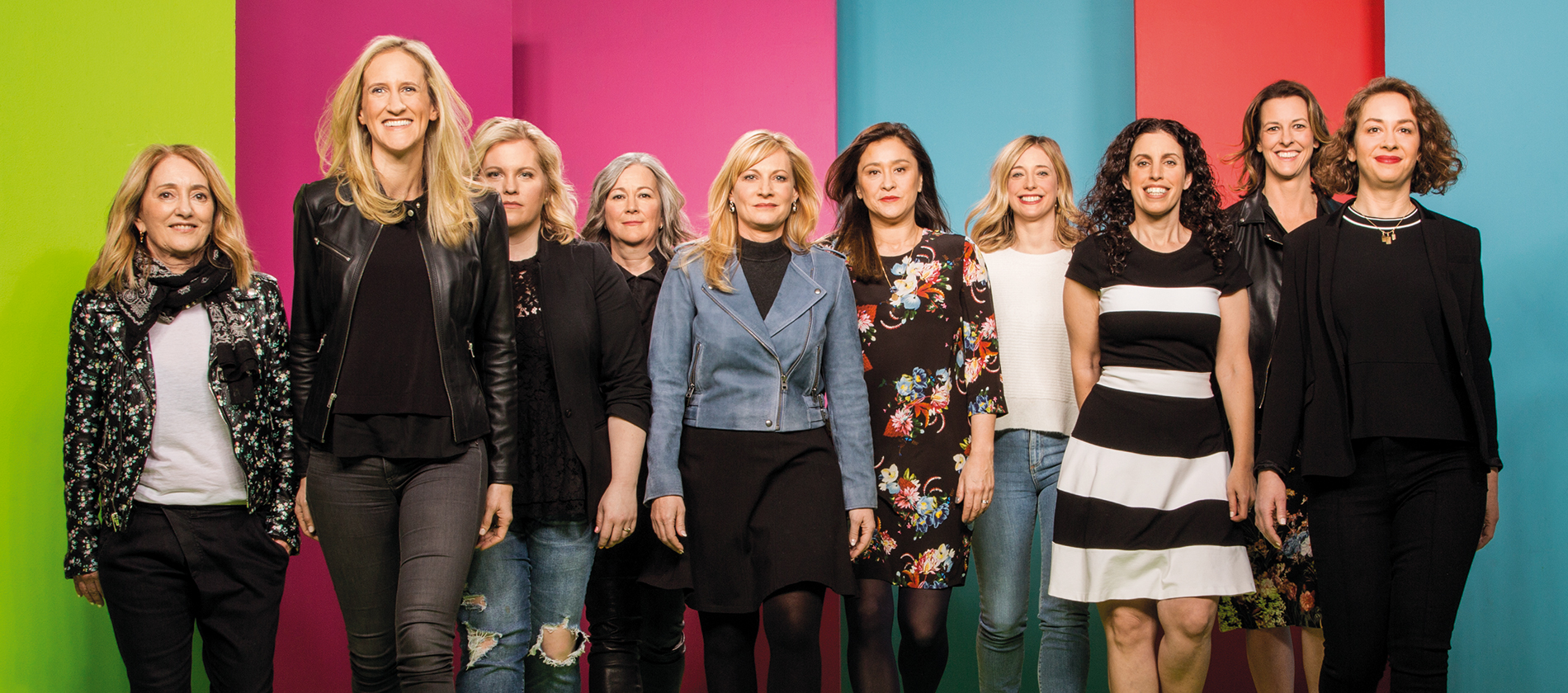 +
Ad Age's annual A-List celebrates the very best that the industry has to offer. Whether for their bold creativity, lucrative business strategy or continual transformation—and often it's a combination—the agencies on this year's list rank among the top, perhaps, of all time. But the work and the deals don't happen in a vacuum. It took people. So in a landscape that has been lit up by the #MeToo movement, we're kicking things off with the portrait above of some of our A-Listers' most badass women. For more on how we got here, read our editors' letter.
Photo credits: Cover photo and A-List 1-10: Photography by Robyn Twomey. Set design by Theresa Rivera. Makeup & Hair by Diane Noorlander using MAC Cosmetics, Paul Mitchell and Dermalogica.

A-list: Agency Standouts: (Clockwise from top) PepsiCo, Airbnb, Apple and Bumble; Agencies To Watch: (Clockwise from top l.) Jet.com, FCB, Procter & Gamble and Oscar Mayer; Innovator: David Miami; Comeback: Quinn Gravier, courtesy Goodby, Silverstein & Partners; In-house: courtesy Spotify; Multicultural: Andres Hernao, courtesy The Community and Johnny Villalobos/Burrell Communications; BtoB: Josh Wood Courtesy MRM/McCann; Media: Stephanie Diani, Courtesy Assembly; International: courtesy BBH Singapore; Executive: Chloe Aftel, courtesy Goodby, Silverstein & Partners; Production Company AOY: Somesuch; Production Company A-List: Anonymous Content: Spotify; Biscuit: Lyft; Hungry Man: Apple; Imperial Woodpecker: Apple; MJZ: Samsung; M ss ng P eces: Spotify; O Positive: The Atlantic; Park Pictures: Absolut; Partizan: John Lewis; Prettybird: Nike; RSA: Adidas; Radical Media: Audible; Rattling Stick: Audi; Smuggler: Guinness; Standouts: KFC; To Watch: National Geographic.

Web production by Chen Wu.