Back to the beginning in the year of the lioness
By
Megan Graham
. Illustration by Wieden+Kennedy Dave Hagen, Curtis Pachunka, Nicole Jacek. Published on June 11, 2018.

The ad industry's biggest festival had gotten too big. Cannes Lions dragged out over an entire week, cost companies thousands of dollars to send even a single employee, and offered so many awards that one piece of work alone could win dozens. Then, last year, the problems amped up: Publicis Groupe put a stake in the sand and announced that it would stay home in 2018—to no shortage of executive schadenfreude.
Now the Cannes Lions International Festival of Creativity returns, with fewer days on the schedule, cheaper passes and fewer awards subcategories. Veteran attendees are optimistic, even if the beach will still be covered in branded build-outs and nobody thinks the allure of the early years will return.
"The reset that Cannes Lions did, I felt, kind of [makes] it more about what it was always meant to be, which was a celebration of great work," says MediaCom Worldwide CEO Stephen Allan. "Everybody's commented many times in the last year or two perhaps it was becoming a little bit OTT."
This year's festival could be "one of the most important Cannes Lions in a decade" and a true celebration of craft, says Paul Woolmington, CEO of Canvas Worldwide.
"There's still work to be done. I don't feel like I want to go there just to be networking," Woolmington says, in a common refrain. "We can do that in New York City for much cheaper."
There will be other shifts. This will be the first Cannes Lions since the #MeToo movement. In May, the Cannes Film Festival convened with a new hotline to report sexual harassment and notes in attendees' hotel rooms warning that harassment is a crime. Brands will also command even more of the spotlight, with more CMOs than ever speaking on the main stage. But through it all, many agency leaders hope to see an emphasis on the work shine through again.
A dozen years ago, going to Cannes Lions meant soaking it all in, says Assembly and MDC Media Partners CEO Martin Cass.
"It was taken extremely seriously," he says. "It was very much: Attend events, take notes. Very focused on the work. Looking at what other people had done. ... Is there anything you learned from it?" Also, he says, "You could actually see the sand on the Croisette."
These days, it's a different story. "For me to be able to justify the expense now, I want to make sure I'm getting business done," he says. "It's turned from being a learning about what other people are doing to a lot of people I need to see since they're all in the same place at the same time."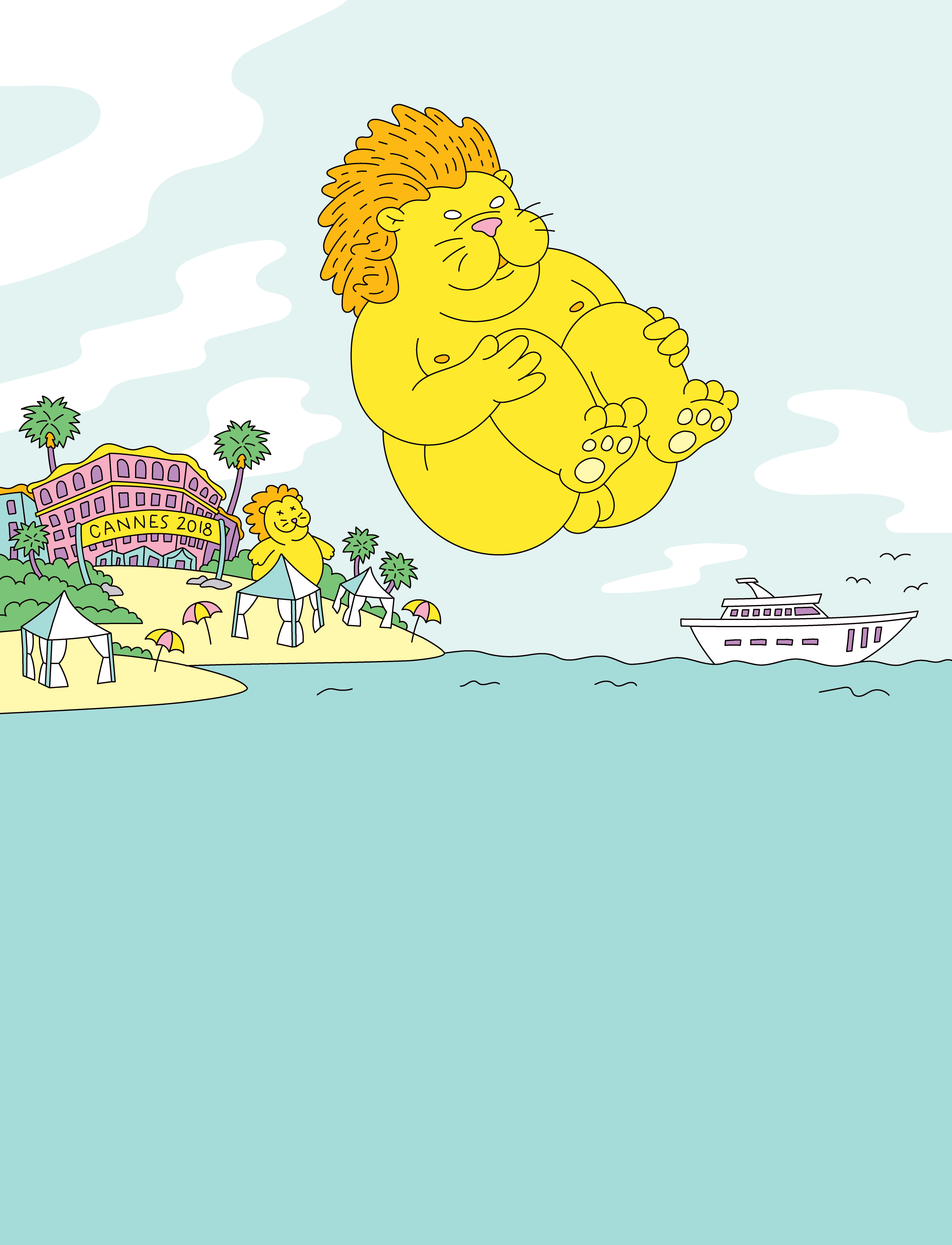 And as for finding a spot of that sand? Forget it, he says. "It's such a zoo."
Cindy Gustafson, chief strategy officer for Mindshare North America, says her agency puts a lot of stock each year in the work—in who is winning awards at the festival and why. "I was happy to see the limitations put on the awards," she says, referring to new caps on the number of categories in which the same piece of work can be entered. That should mean more work will win, she says, instead of the same work winning a lot.
The curtailed approach this year puts creative ideas back in the limelight, says Trevor Guthrie, Giant Spoon co-founder.
"To me, that's what our industry is about—ideas to change businesses and solve problems," he says. "The recognition of them still holds tremendous weight."
But some think even a slimmed-down event will still leave much to be desired.
Though Sylvain Labs founder Alain Sylvain says Cannes has been good for building relationships and tracking trends over the years, he feels it still needs to change. And trimming the schedule and categories alone won't do it.
"There's an increasing concern that the festival itself is tone deaf—out of touch with the landscape of creativity, the business realities of clients and the day-to-day workings within agencies," he says. "Advertising is in turmoil and it doesn't feel right that the elite of the industry congregate on the French Riviera to congratulate each other over rosé: 'You're so creative.' 'No, you're so creative!' "
He wonders what can be done to make the festival feel less elitist and out of touch: "How can it better illustrate the commercial necessity of brands and advertising? How can it be more inclusive in thinking about creators and creativity, drawing on unrepresented voices or the worlds of technology?"

Michael Kassan, chairman and CEO of MediaLink, which is owned by Cannes Lions parent Ascential, thinks of the festival as a miniature representation of the sprawling marketing industry.
"It sets the tone, on the one hand, but it reflects the tone, on the other hand, of what's actually happening," he says. "The Croisette is Main Street, but for five days. From the perspective of those five days in five square blocks, my position has always been 100 percent of who matters in the industry are there."
Well, almost. In a June 7 financial filing, Ascential said Cannes Lions was "experiencing a more challenging trading environment with a lower than expected level of spend by the advertising agency holding companies."
The absence of Publicis Groupe representation (at least on paper) gave cover to any others that were thinking about saving a little money too and makes other, smaller pullbacks a little less obvious in the process, one industry expert ventures. There is also the sheer magnitude of ongoing reviews this summer. They're having an impact on how many MediaCom employees can attend, according to Allan, the CEO.
But marketers will again make themselves felt. While it isn't clear whether their numbers will differ significantly from last year, Cannes organizers say 22 of the 25 top-spending marketers are sending delegations—from Alphabet and Amazon to Ford and Procter & Gamble.
For the first time, an Amazon speaker—Anthony Reeves, the tech giant's global executive creative director—will appear on the main stage. And marketing executives from some of the world's biggest brands plan to appear, including Burger King's Fernando Machado, Diageo's Syl Saller and Uber's Bozoma Saint John.
"We've got more CMOs onstage than ever before," says Philip Thomas, CEO of Ascential Events.
Submissions from marketers' in-house agencies rose 60 percent last year, and organizers expect a similar hike this year, calling it "by far the biggest cohort of growth" in terms of submissions. Those submissions, however, are much less likely to succeed than those for work by outside agencies.
"If an agency group enters 100, they would expect to get three Lions, roughly," Thomas says. "Across the creative teams from clients, it is a much lower percentage."
And Facebook, Google, Snap Inc., and other big tech companies—essentially Main Street for much of the world now—will again mount a major showing at the festival. As in years past, they can expect a mixed reception.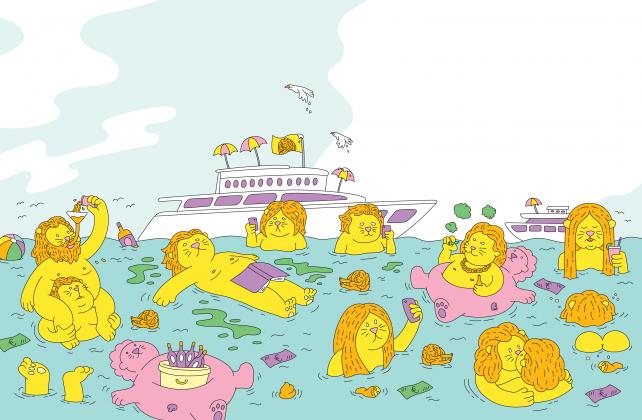 However much the major tech platforms have earned a presence at Cannes Lions, agencies should be the festival's focal point, says David Lubars, chairman of BBDO North America and chief creative officer of BBDO Worldwide.
Then there will be the issue of gun safety. Students from Parkland, Florida, will join programming with the Female Quotient to speak on the topic, and Ad Age has teamed up with the Gun Safety Alliance—a group of marketing executives and others—to host a creative hackathon to address school shootings.

Eight months ago, when women began speaking out about sexual misconduct allegations against Harvey Weinstein, the #MeToo movement took hold of the industry. And that movement, along with the rise of Time's Up and the anonymous Instagram account Diet Madison Avenue, have brought discussions about sexual misconduct, harassment and equality to the forefront.
But this will be the first #MeToo Cannes—meaning those issues are sure to be a thread that weaves throughout this year's festival. As Giant Spoon's Guthrie says, "This is the year of the lioness."
"I fully expect the conversations around gender will be more authentic and have more depth to them," says Tiffany Warren, senior VP and chief diversity officer at Omnicom Group, and founder and president of Adcolor.
Diversity and inclusion initiatives will also be a focus. One talked-about initiative is HP's #MoreLikeMe pilot program, which will bring 18 ethnic and racially diverse creatives to Cannes from agencies including BBDO, Edelman, Fred & Farid, Giant Spoon and PHD. The program is meant to mentor and nurture diverse talent in efforts to grow representation of people of color in the creative industry.
As in past years, Girls' Lounge will have a full slate of programming for men and women. "We will be the home for equality," says The Female Quotient CEO Shelley Zalis.
"Men and women working together as allies to activate solutions for change is also going to be very important," she says. "You're going to see a theme of togetherness, a theme of equality, a theme of next-step solutions for change."
Mindshare's Gustafson says though Cannes has always been home to a number of organizations that celebrate and promote equality and diversity, she expects to see even more this year. "They do have a nice history of elevating the topic, but I do think there's even greater momentum behind it now," she says.
And a new group called #WomenCannes is also asking women to show solidarity by wearing black on June 22, Cannes Lions' last day.
"This is a statement of solidarity and safety for us all," the group says on its website. "Because we, the people of advertising have zero tolerance for sexual misconduct. And existing systems and laws are still letting us down."
Web production by Chen Wu.