Ad Age celebrated the winners of our sixth annual Young Creatives Cover Competition with a cocktail party at the Cannes Lions International Festival of Creativity. AKQA's Pedro Eloi and Ogilvy & Mather Portugal's Nuno Gomes won a trip to the festival as well as seeing their design on the cover of Ad Age's Cannes Issue. This year the Ad Age party moved to a bigger venue on the lawn in front of the Grand Hotel on the Croisette.
Photos by Patrick Denton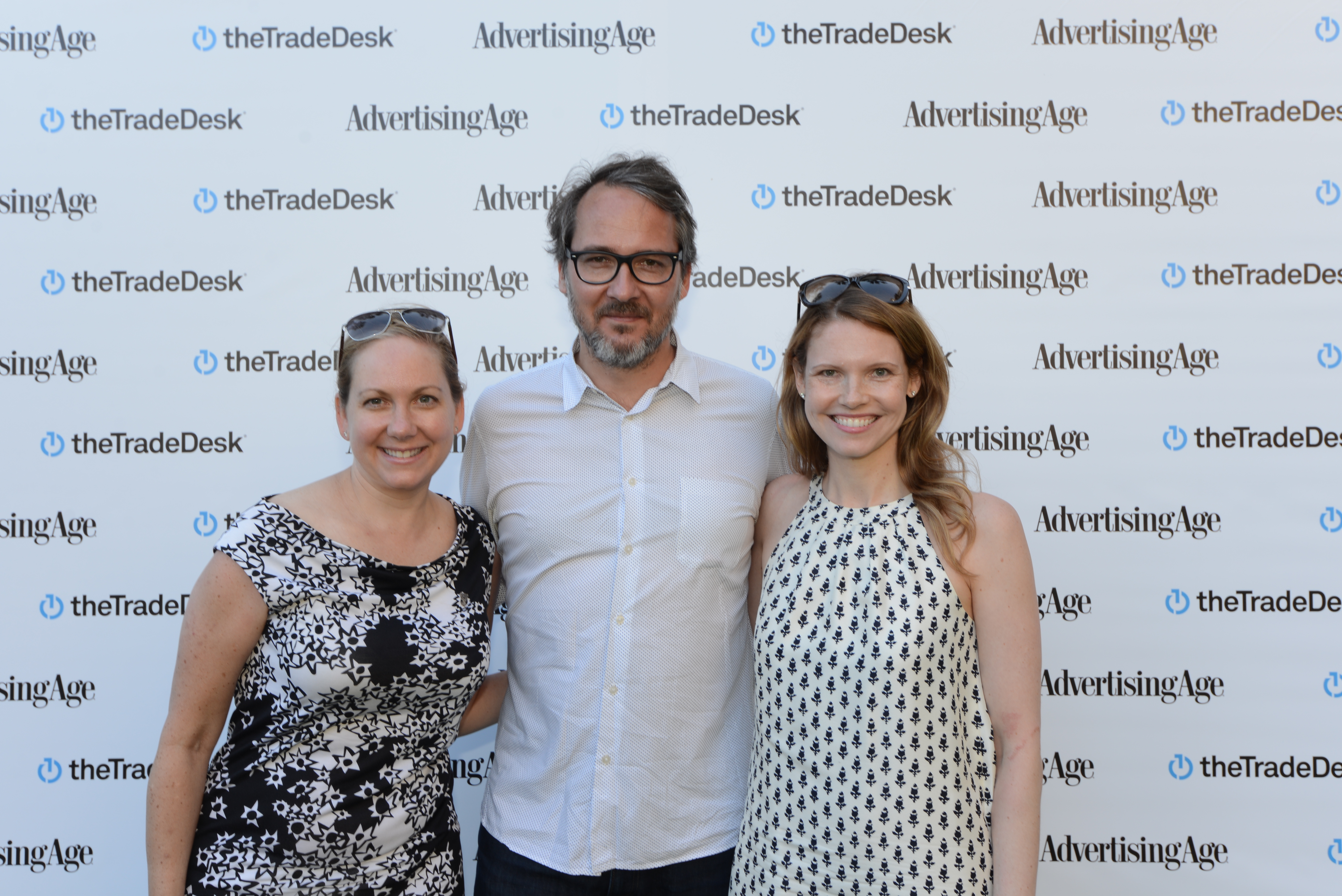 J. Walter Thompson's Lynn Power, Frederic Bonn and Anaka Kobzev.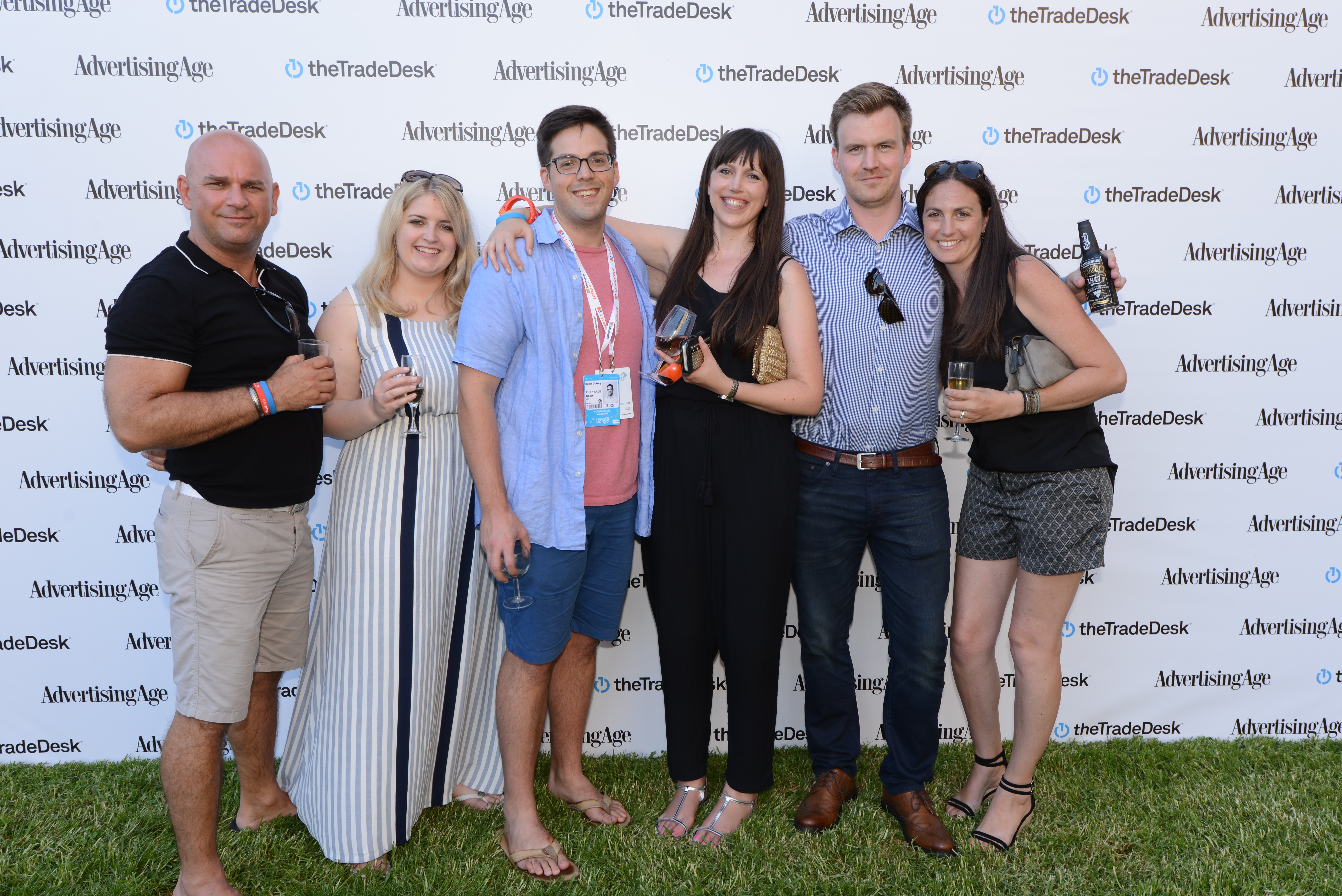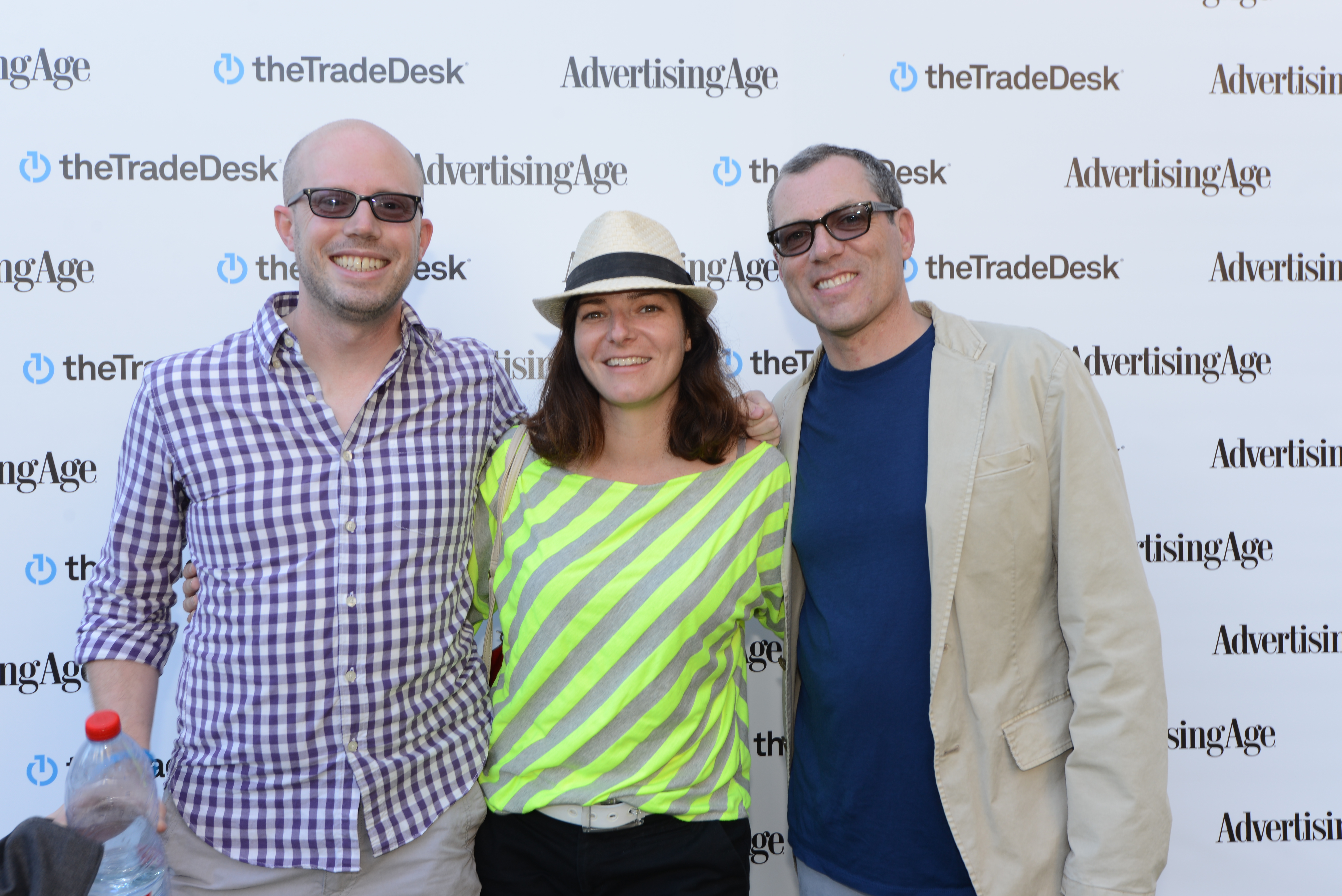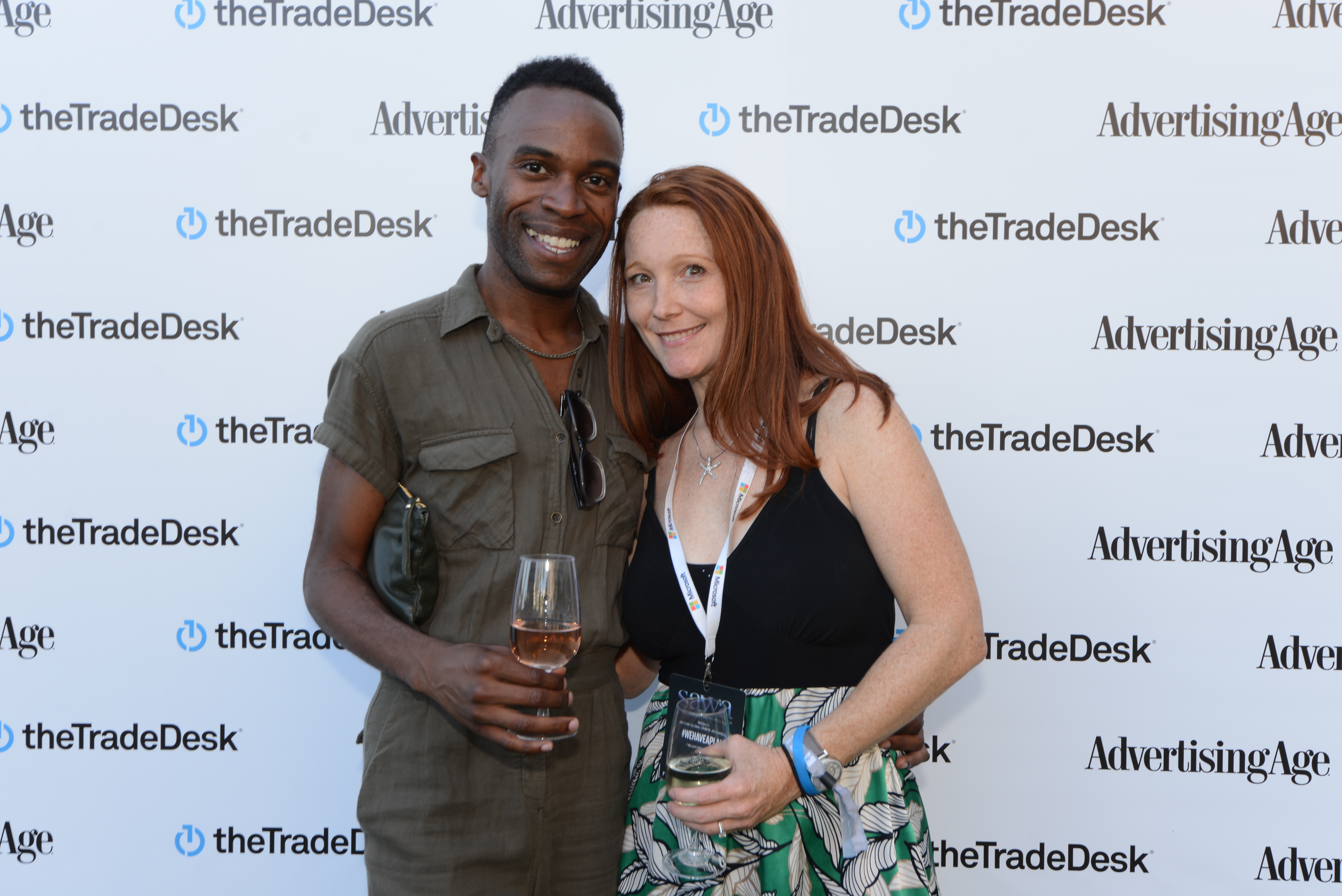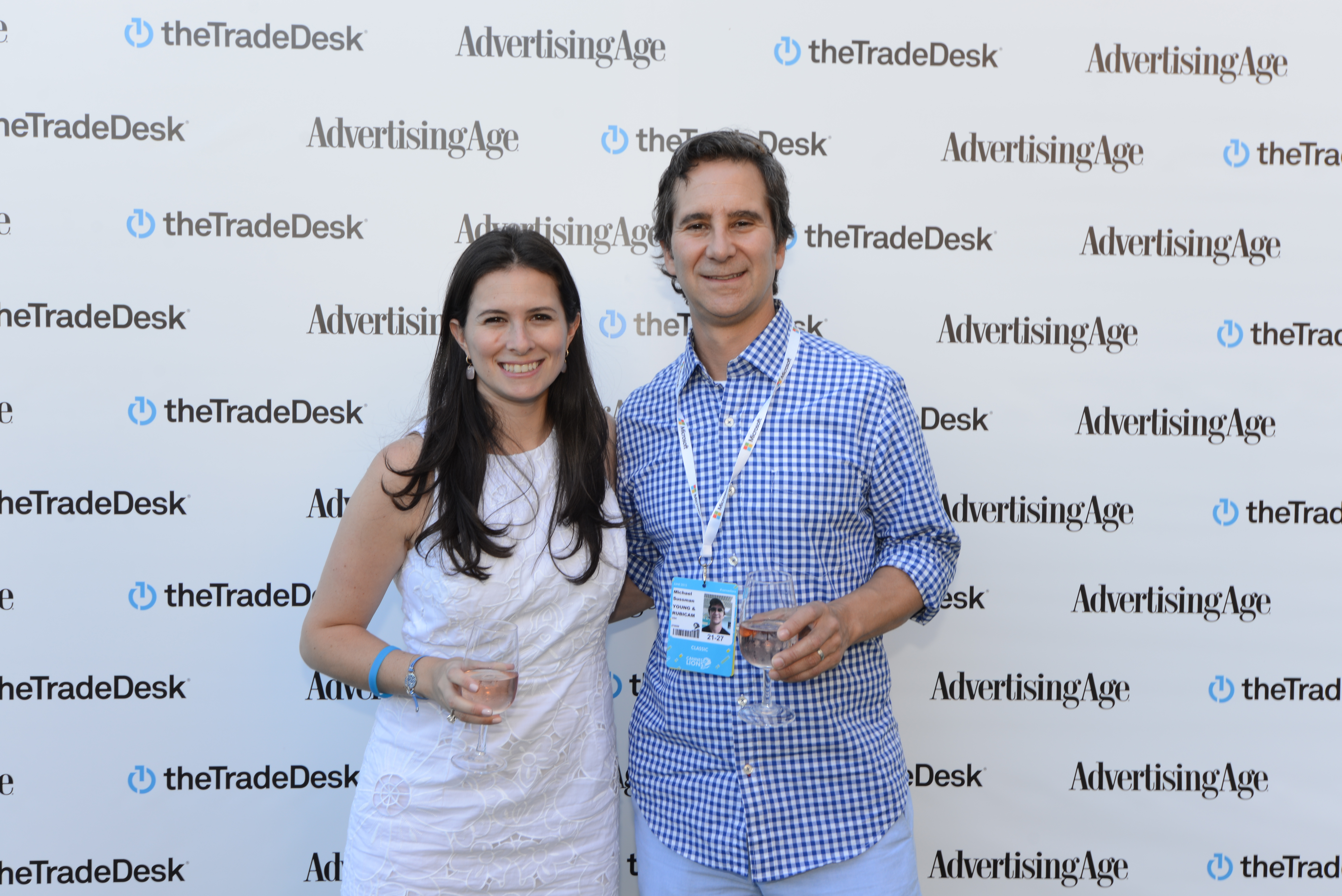 Y&R's Jordana Altman and Michael Sussman.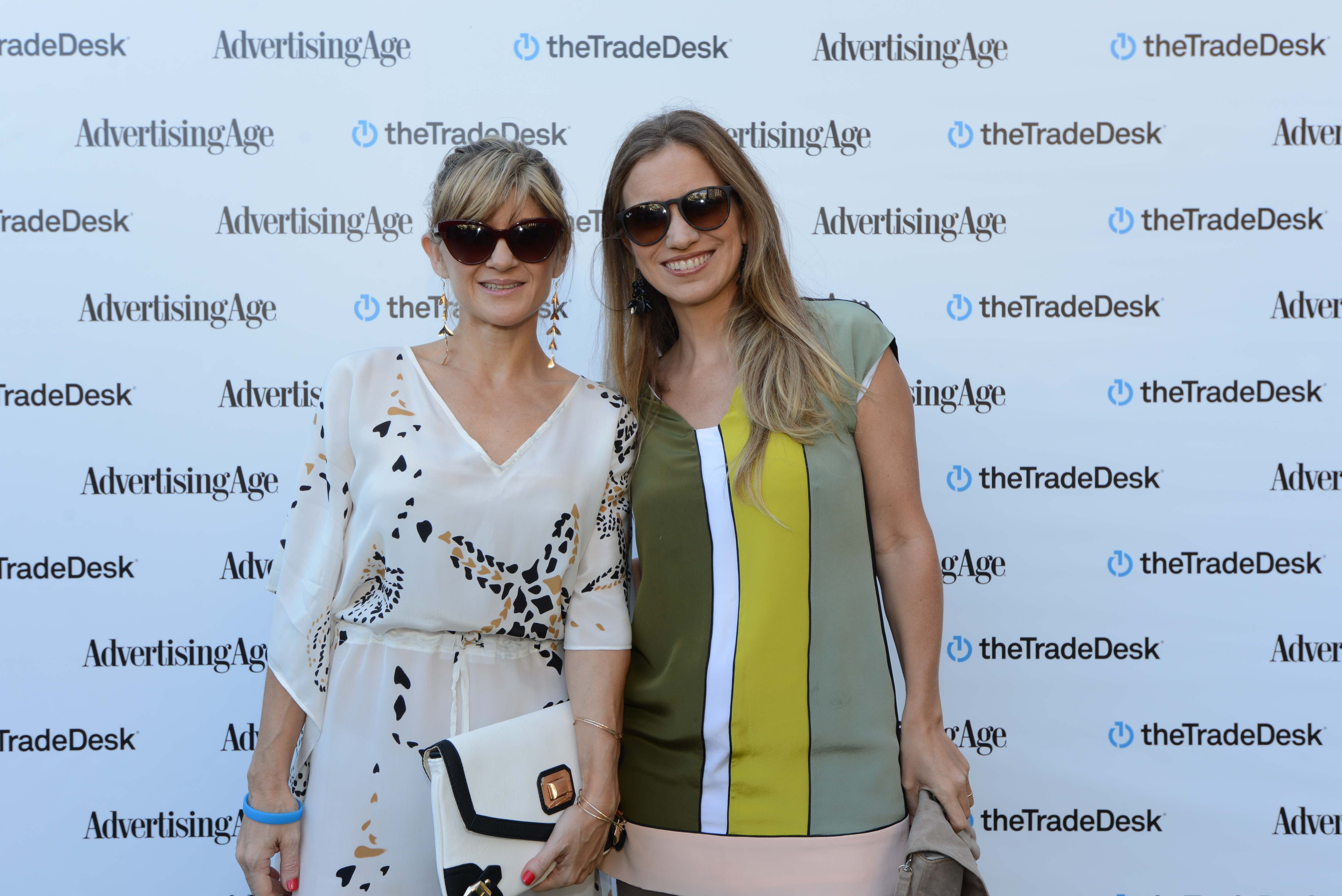 AdverPR's Natalia Rodoni and Lucrecia Fretes.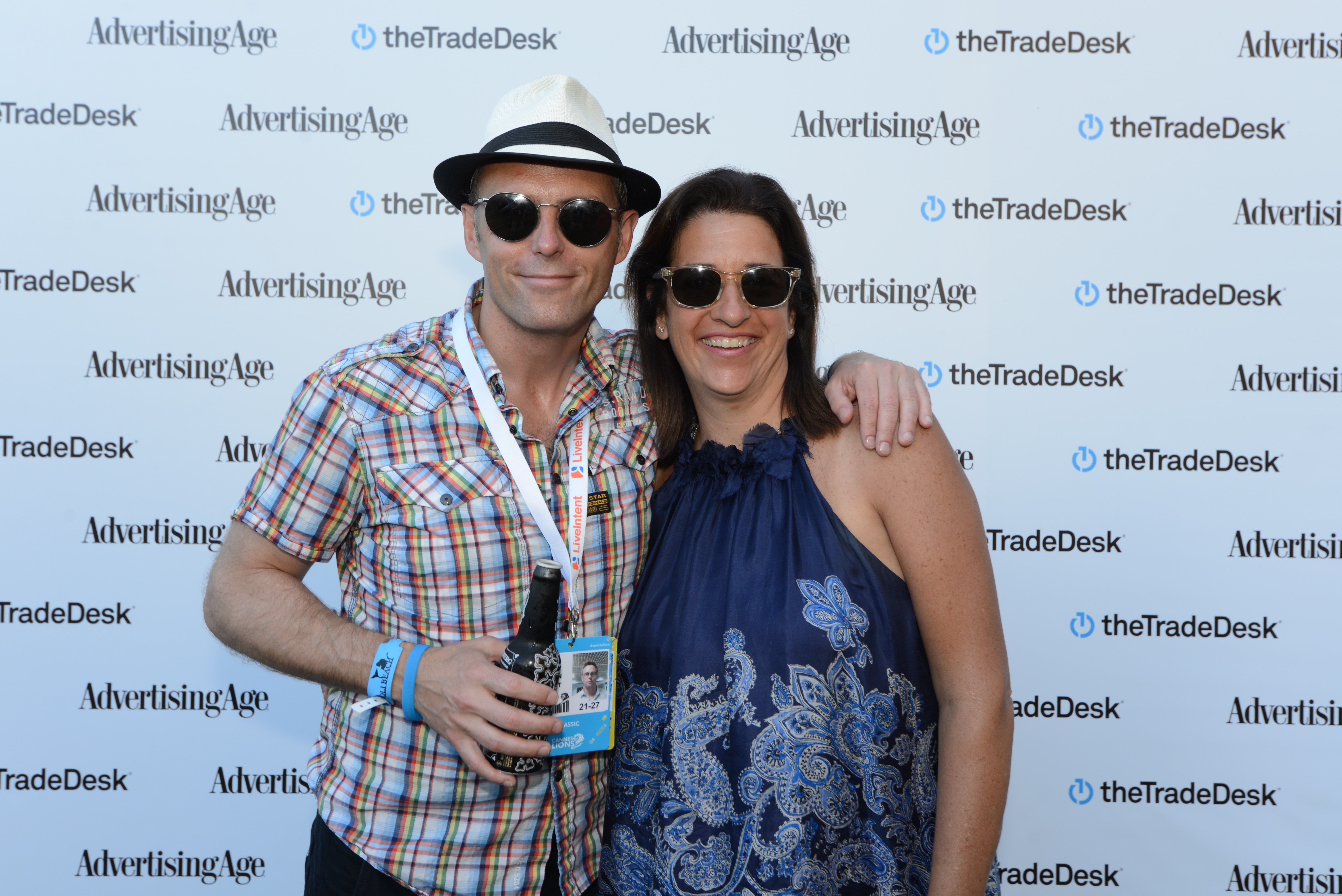 Rubicon Project's Dax Hamman and Mari Kim Novak.
Young Creatives Cover Contest winners Nuno Gomes and Pedro Eloi.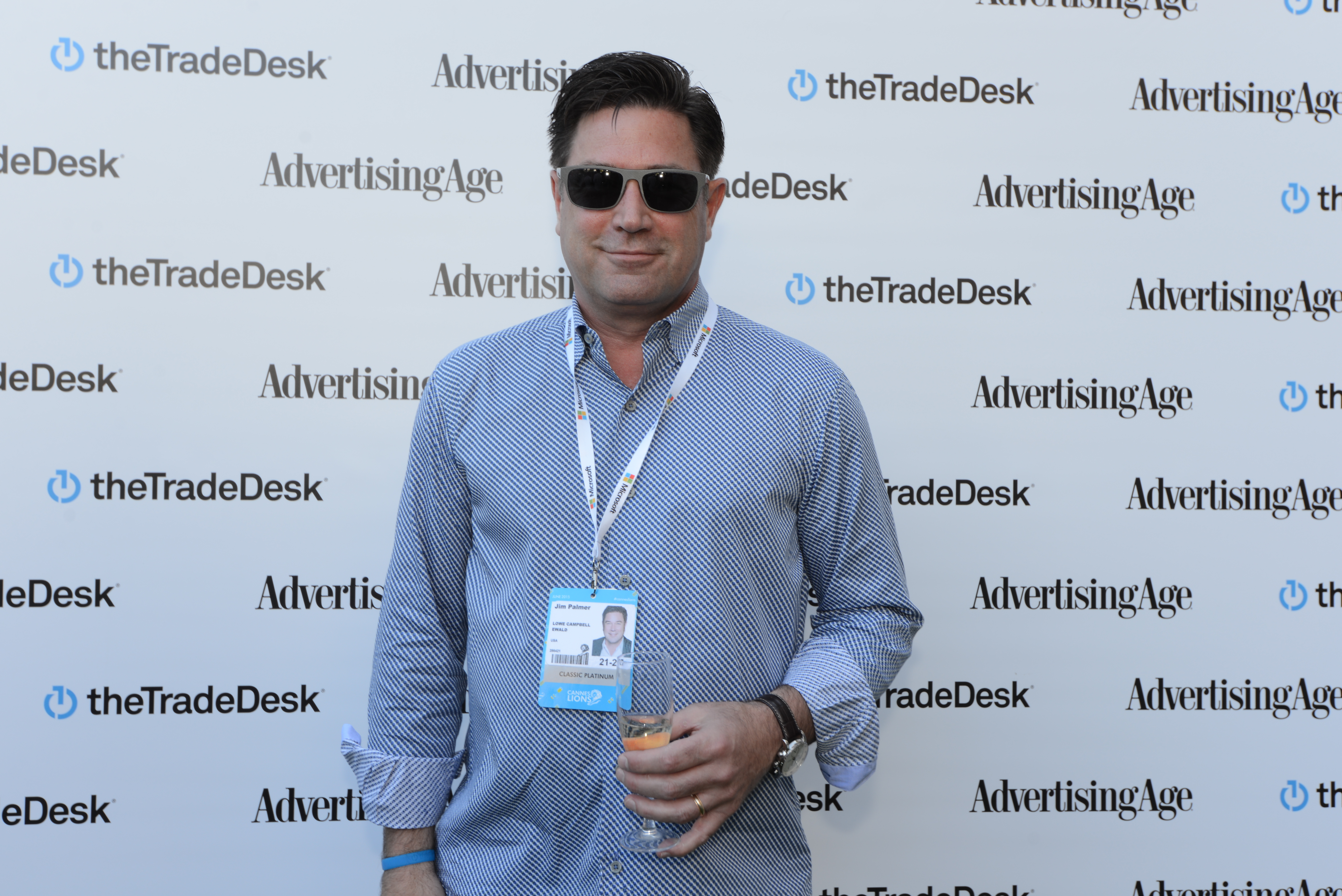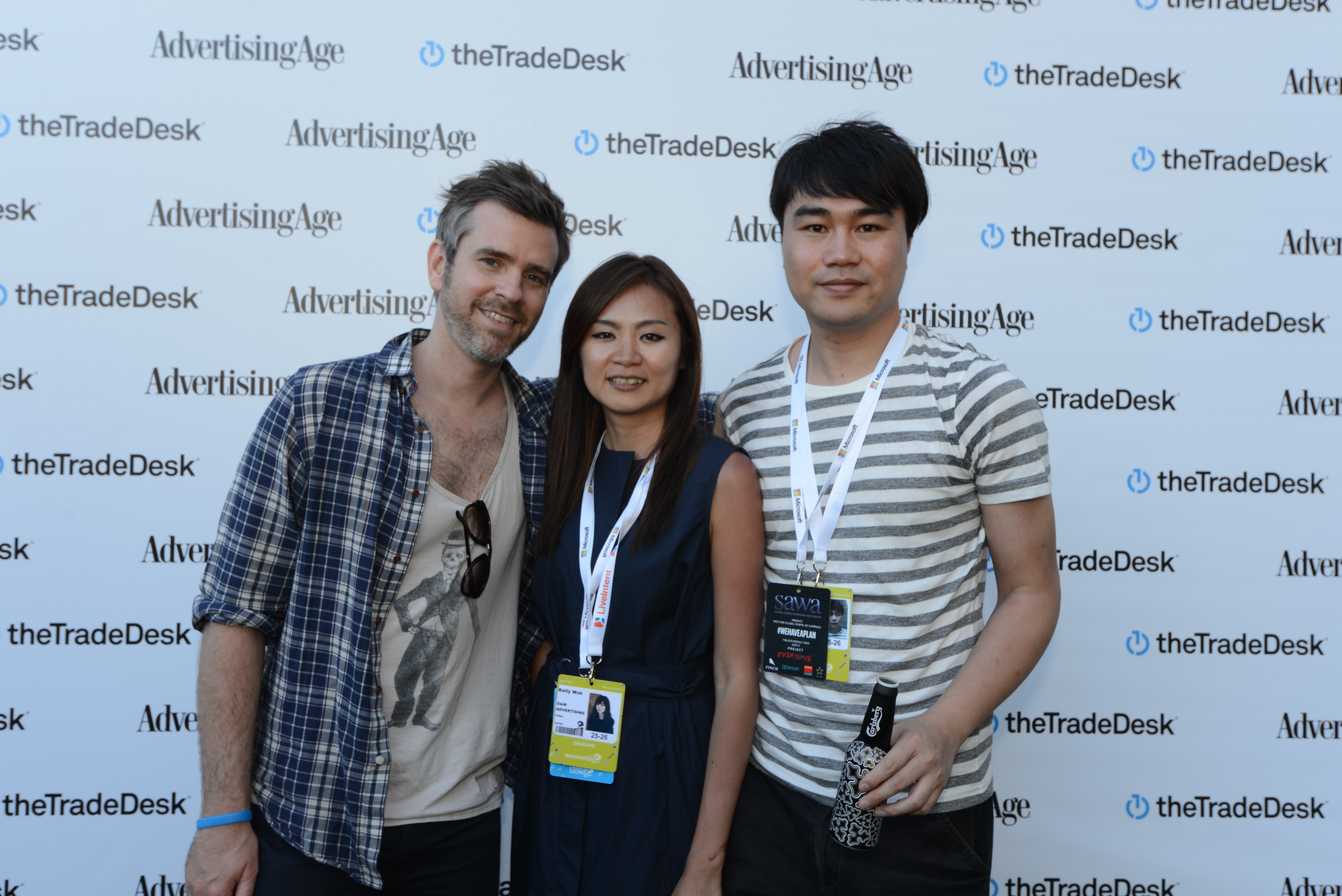 AKQA's Alistair Schoonmaker, O&M Advertisin's Kelly Woh and AKQA's Joe Cai.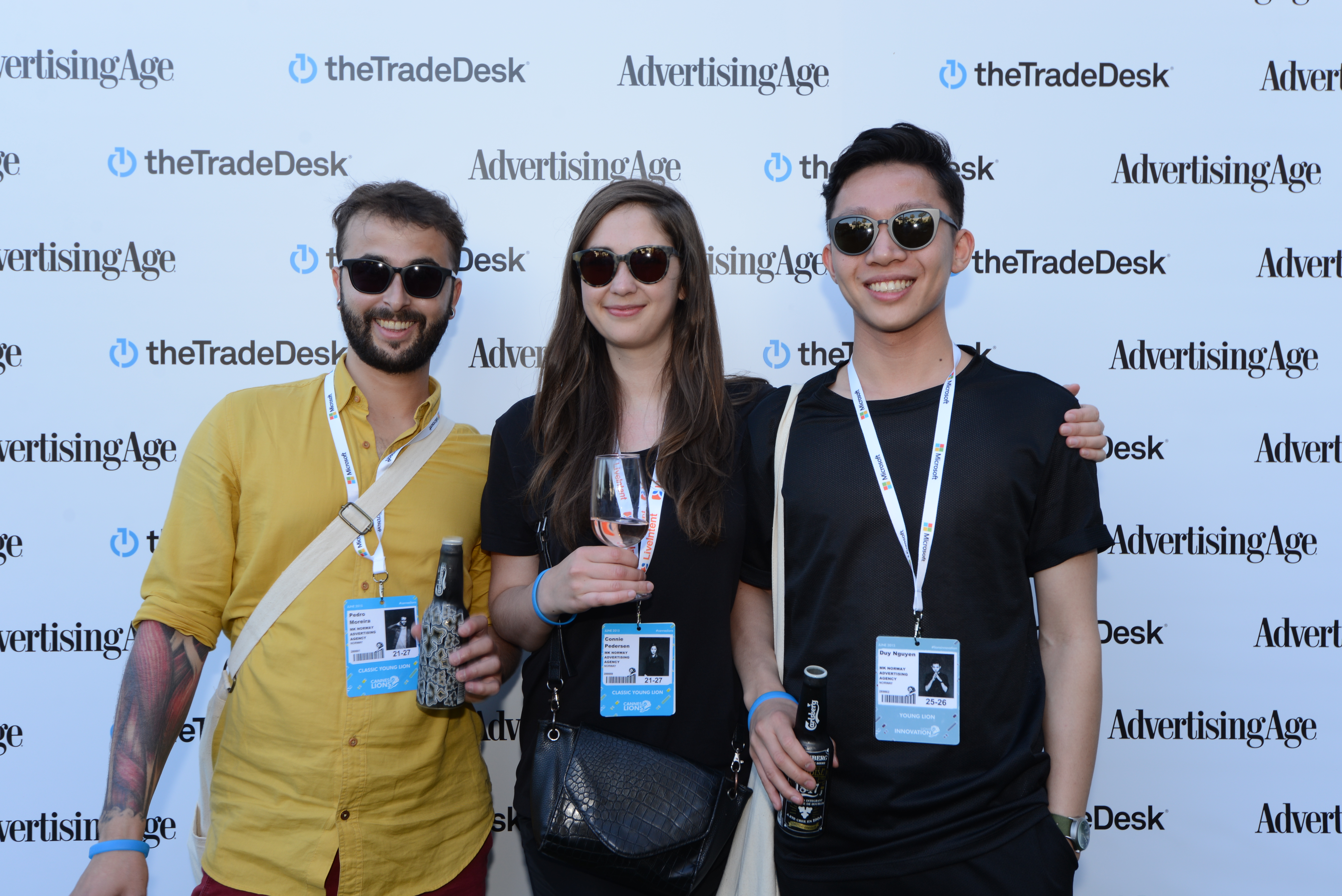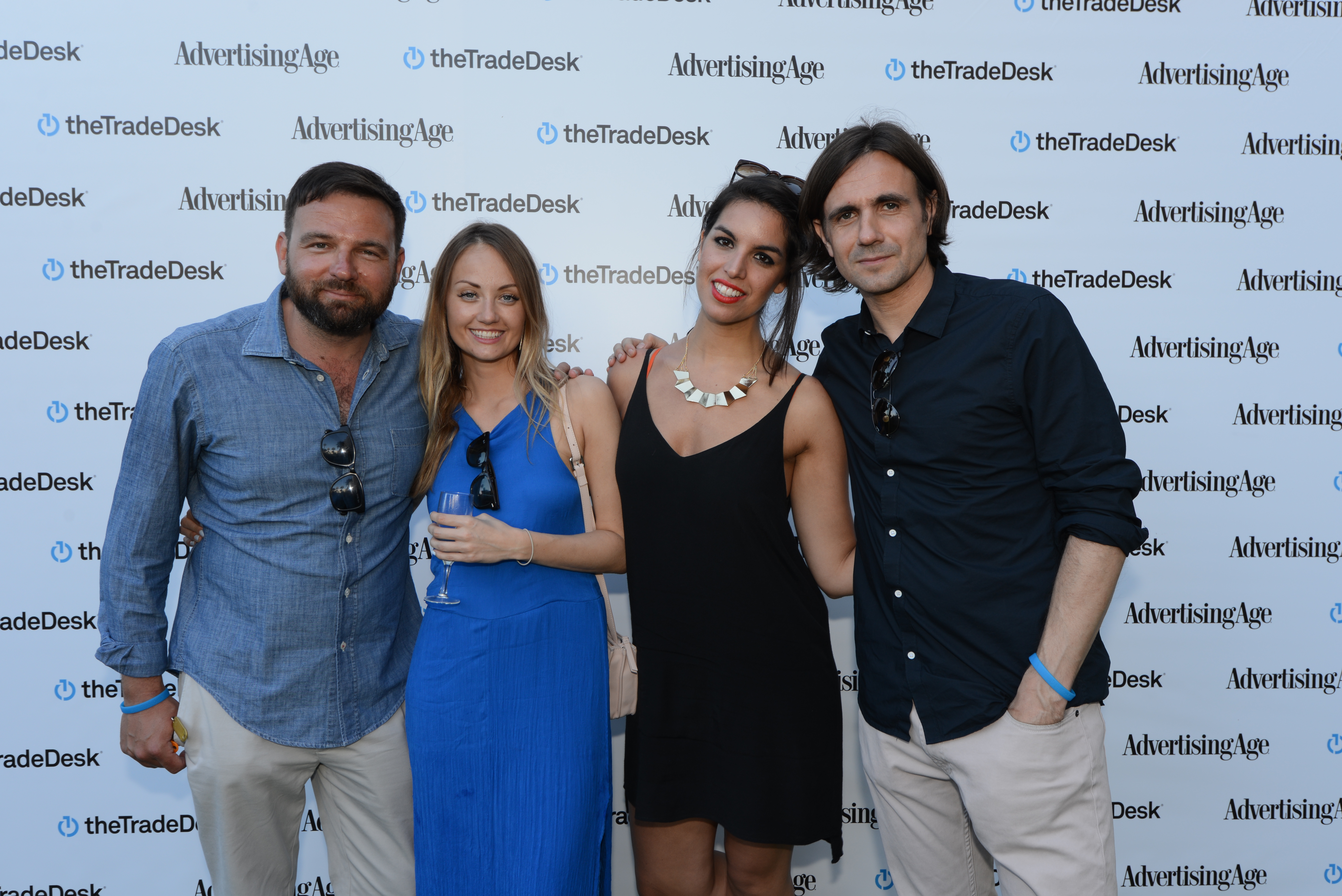 Adam&EveDDB's Daniel Fisher, Samantha Brown, Caroline Grayson and Xavier Rees.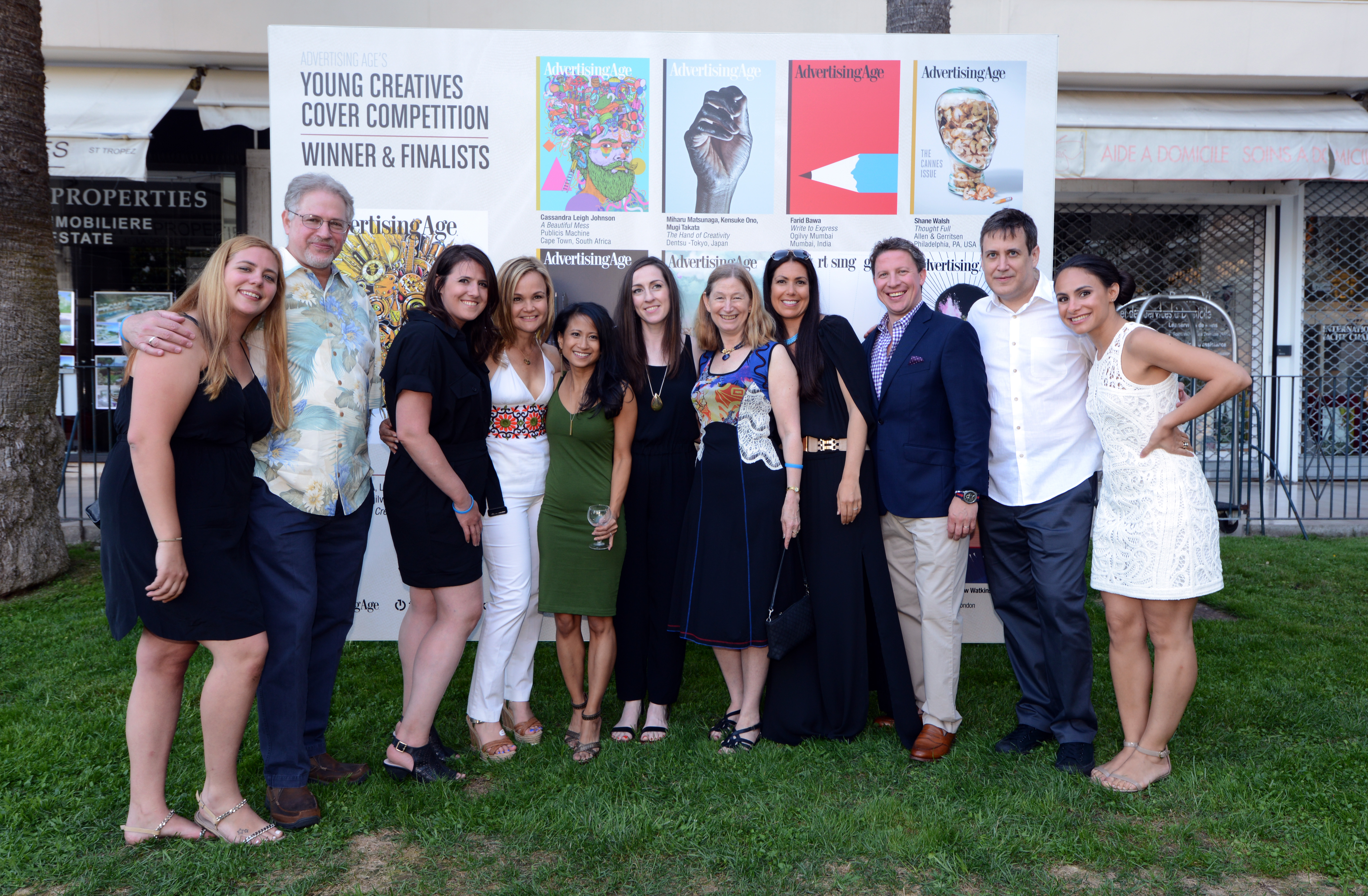 The Advertising Age contingency: Candace Hanson, David Klein, Angela Carola, Allison Arden, Ann Christine Diaz, Maureen Morrison, Laurel Wentz, Jackie Ramsey, Alex McGrath, Simon Dumenco, Alexandra Bruell.