At the moment, Alice Tonge is off the job, tending to her finest masterpiece to date -- her newborn daughter Beau. But before she went on maternity leave, she nurtured a number of other impressive creations, including "We're the Superhumans," the latest in the string of envy-inducing ads from the U.K.'s Channel 4 for its broadcast of the Paralympics, and one of the spots bandied about as a top contender at the Cannes Lions. (It already earned the coveted Black Pencil at D&AD earlier this year).
The film is a lively Broadway-style production celebrating the super-abled from all walks of life, as they shoot and score or pump gas and brush their teeth. It's a frolicking, festive romp, with out-there scenes featuring touches of humor and a swingy track, performed by the Rat Pack-era-inspired "Superhumans Band," featuring disabled musicians from around the world.
It's a stark contrast, yet formidable follow-up to its predecessor, "Meet the Superhumans," the now iconic film that earned the Film Craft Grand Prix in 2012 for its breathtaking (and unexpected) portrayal of Paralympians as total badasses.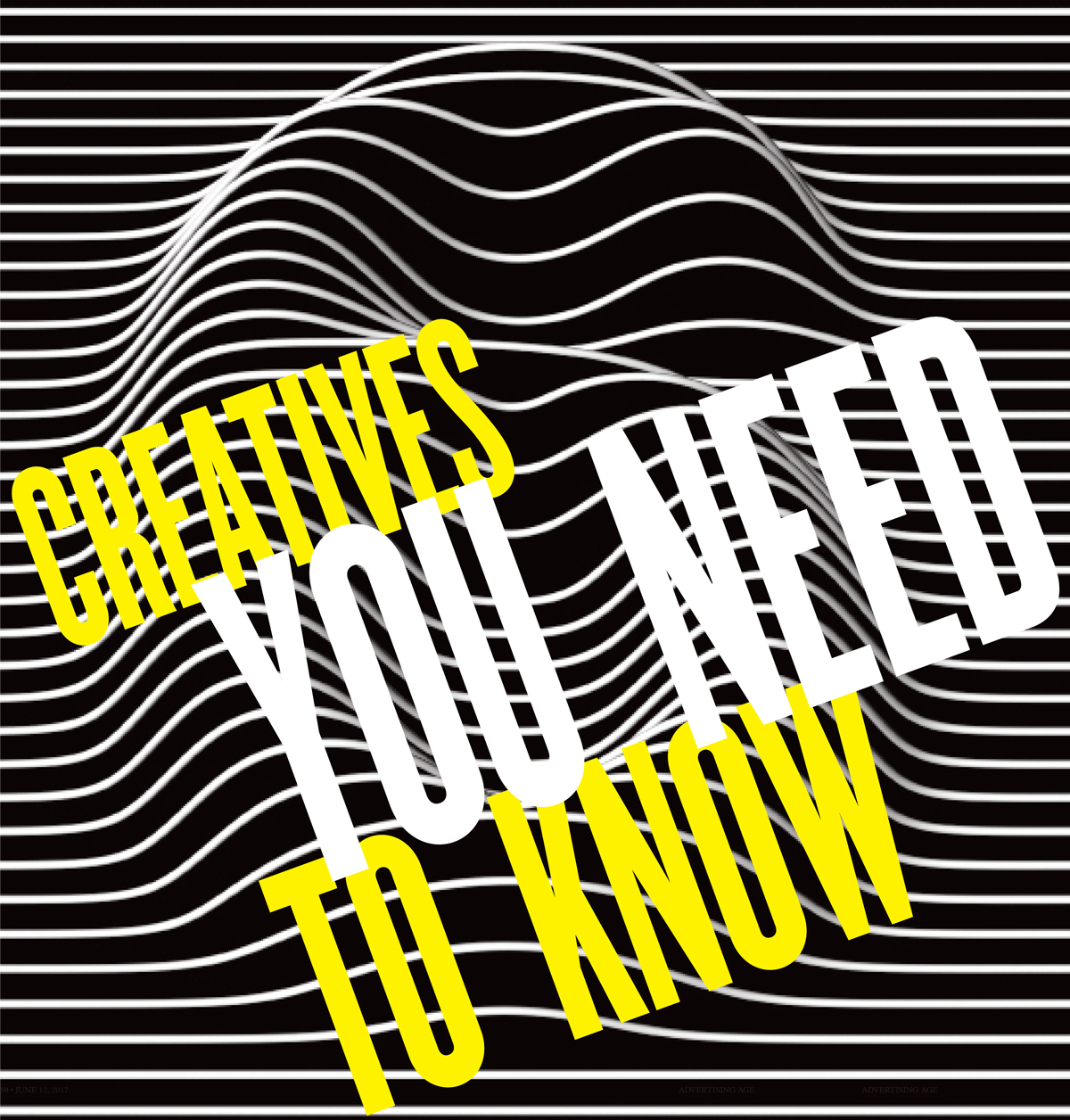 "It was a tough act to follow, but we made the decision to just do something completely different," Tonge said. "Let's not try and be better, let's try and be different. This time around, the tone was more warm and celebratory, which felt right because the games were in Brazil."
But the Paralympics spots are just a fraction of the work she's done out of 4Creative, the in-house agency that stands up creatively to advertising's best shops with work that consistently takes chances and breaks ground. "Every brief is a creative opportunity, so there's nowhere to hide," Tonge said. "Channel 4 was built on taking creative risks and putting profits back into programs, and we have to make work that proves this."
One of Tonge's favorite campaigns, in fact, was all about risk. She wrote and directed work for the "Born Risky" brand effort called "Alternative Voices." It set out to show how Channel 4 was set up to take creative chances, so 4Creative hired five people with communications difficulties to introduce its biggest shows. Among them were individuals who were deaf and who suffered from Tourette Syndrome, stuttering difficulties and cerebral palsy. Two years later, she followed that up with another effort that showcased the diversity of Britain by casting citizens from 22 different countries, all living on the country's most diverse street, Narborough Road in Leicester.
Tonge has been at 4Creative for 12 years -- after a three-day freelance gig turned into a permanent spot. As head of the creative and design department, which she'll return to in July, she's still all about the work. "I roll my sleeves up and muck in," she said of her approach.
Tonge never aimed to go into advertising, but the University of Brighton graphic design grad had "always wanted to do something creative. I loved ideas. I loved well-crafted ones. I remember the first time I saw Guinness 'Surfer' and how blown away I was. It's a bloody hard industry to get into, and I did placements like everyone else. I was always very positive and just kept doing the best I could do, with the briefs I got."
And the tougher the assignment, the better. "I've learned that it's good to be scared by a brief," she said. "You make the best work when there's a bit of fear in the mix."