Each year before the Cannes Lions International Festival of Advertising, Ad Age asks creatives execs around the world for their thoughts on what will nab big honors this year. For 2017, we checked in with the festival's former jury presidents for insight into what they believe works best for each category and for their advice to this year's judges. We'll be counting down each day until the festival with their thoughts.
First up, R/GA North America Co-Chief Creative Officer Chloe Gottlieb, last year's Cyber Lions jury president.
What must win a Grand Prix this year?
Fearless Girl [from State Street Global Advisors and McCann N.Y.] stopped me in my tracks. It was a simple, powerful idea, beautifully executed, and perfectly in-tune with what's happening in the world. It's impact was enormous at the time, and is still being felt.
Any other work, regardless of category, that made you jealous, that you expect to win big?
There is an important body of creative work that was made before, and in the wake of the U.S. elections. In a climate of voter inequality, turning their stores into polling stations [with the "Boost Your Voice" campaign] made Boost Mobile one of the bravest brands this year.
Any trends you do expect to see?
Last year, we saw an increase in AR and VR work, but it still felt like it was in its early stages. This year, I expect to see more refined work in this space that shows a deeper understanding and grasp of the technology.
There has been talk in the past of Cyber being eliminated as a category (even from the show organizers themselves) because Cyber" seems to permeate all work now. What are your thoughts on this?
Having judged Cyber twice, and after leading the jury in 2016, l have a special place in my heart for the Cyber category. The category is still evolving and the work gets stronger every year. The Cyber Jury looks for ideas where the technology and idea are so intertwined that the technology recedes and becomes invisible. The idea has to be powerful, but it cannot be separate from its context.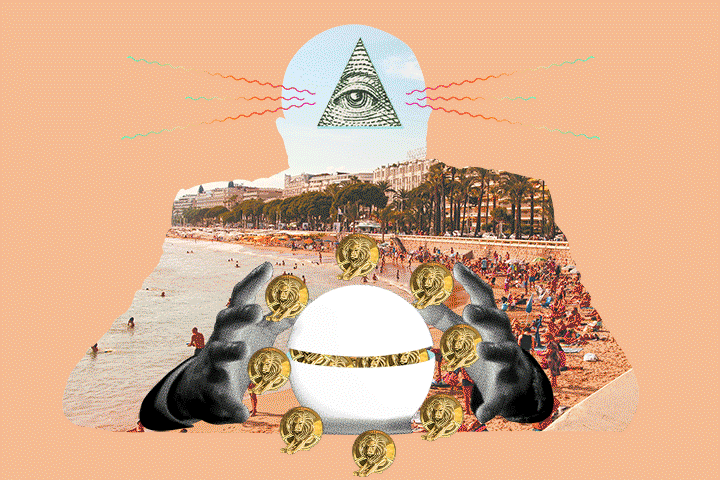 If there's one category you had to eliminate from the Lions, what would it be, and why?
At this moment in time, a Glass Lion category is important and necessary. I do look forward to a time when we can look at the progress we've made as an industry and see that a category focusing on gender inequality is no longer needed.
In general, what needs to go away at Cannes? Also, what does it need more of?
Cannes is making a huge impact on the industry, and on individuals, by including more women in juries and talks. I was personally inspired by Jean Lin, CEO of Isobar and CyberJury President in 2015. Seeing diverse role models in leadership roles at Cannes provides others with a clear mental model of what is possible.
What I would love to see more of at Cannes, and in the industry in general, is a richer diversity of jury members and speakers, including more people of color. Cannes is the Festival of Creativity, but we have not yet tapped into the full potential of our larger creative community.
What advice do you have to jurors and jury presidents for this year?
I always like to give work the "Future Test." I imagine looking back at the work in 5 years, while asking myself, "Will this still inspire me?" along with "Will 1000 great ideas come from this one spark?"