Unclassified Topic
GE Shows Just Because You're a Giant Conglomerate Doesn't Mean You Have to Act Like One
Making Intelligent Use of Instagram, Pinterest, BuzzFeed, Digital A-List Honoree Comes Off Less Like an Industrial Conglomerate and More Like a Smart Friend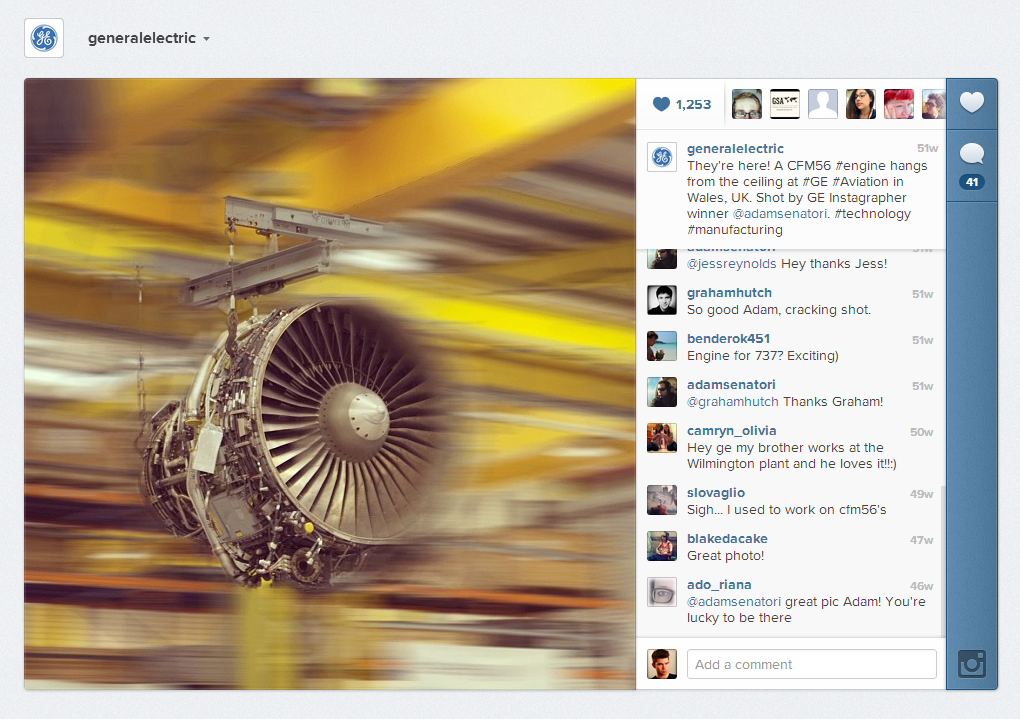 It's only fitting that a company co-founded by Thomas Edison is an early adopter when it comes to the most-important challenge for marketers today: figuring out social media. But although GE has jumped into new channels and platforms, like Instagram, Pinterest, Vine and BuzzFeed, don't think it's not giving deep thought to measurement.
"You can't work for GE and not think about ROI," said Linda Boff, exec director-global digital marketing and the boss of GE's ad efforts in all media.
These experiments, from the fun Pinterest boards allowing Edison to do his best Ryan Gosling impression (just check it out) to an Instagram feed full of what Ms. Boff calls "industrial bling," are typically low-cost -- but they result in a big emotional connection with GE's audience.
"We do a report every day. Our presence in social media early on has given us a consistent high net-positive sentiment," Ms. Boff said. "It's quite a treat. We see very low, if any, negative sentiment." She added that being in early makes it more likely GE will achieve high follower counts.
Besides excelling in social, GE is among the brands leading the charge on content marketing. Its Txchnologist is a tech Tumblr that's an interesting read in its own right, while GE Reports is a corporate newsroom that won't bore you to tears. The cumulative effect of these and the company's many other content hubs is that GE ends up feeling less like a 300,000-employee multinational conglomerate and more like a friend that just happens to be really, really smart. Which is kind of the guiding principle for all these experiments, according to Ms. Boff.
"What works for us," she said, "are programs where GE can behave the way a real person would behave, be as accessible as possible, and lean into the fact that we are a brand in motion."