One honoree on our annual Media Mavens list markets cord cutting to millennials while taking a paycheck from a cord company -- well, a satellite company, but you get the idea. Another uses the data in Walmart's vaults to run a media-buying platform that informs hundreds of other advertisers' advertising plans. Then there's the Facebook executive who wrangles publishers into posting their content directly on the social network instead of trying to lure users back to their own sites. Meet the Media Mavens of 2015, a class more committed to reshaping media and marketing than any before -- sometimes by necessity, sometimes by the desire to shake things up before someone else does it first. Check out where they're headed and you'll see a new media world fast approaching.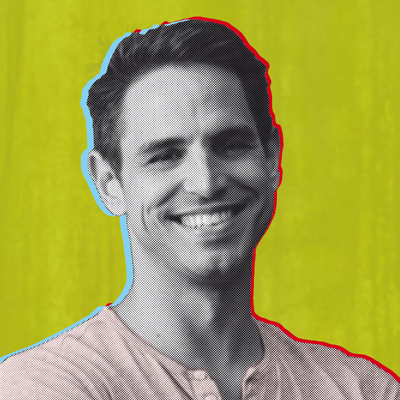 Greg Berlanti
Producer
G
reg Berlanti's scripted series obligations make his rival showrunners look like a bunch of slackers.
The 43-year-old producer has a half-dozen dramas lined up for the 2015-16 broadcast TV season, including three of the most highly anticipated: CBS's "Supergirl," NBC's "Blindspot" and the CW's "DC's Legends of Tomorrow." A spinoff of the CW's two highest-rated shows "Arrow" and "The Flash,the mid-season entry "Legends" is tipped to deliver an unprecedented number of males.
The networks are banking on Mr. Berlanti's seemingly superheroic ability to defy ratings trends and attract young viewers that often seem to be on the brink of extinction. Will he save the day? Stay tuned.
By
Anthony Crupi
Interactive design by Chen Wu
Photo by WBEI. Courtesy CBS
Dionne Colvin-Lovely
National media director,
Toyota Motor Sales USA
T
he mainstream doesn't cut it anymore and Dionne Colvin-Lovelyknows this all too well. She manages Toyota's media-planning and -buying agencies, including traditional and new media, as well as multicultural markets, such as Hispanics, African-Americans and Asian-Americans. "We are already No. 1 in those markets, but we can't rest in our laurels," she said.
Another market she wants to claim a stake on is females. "They are another priority for us because more and more they are the decision-makers in their families. It's a consumer we want to stay connected with."
A.
I certainly, on occasion, will use the DVR on linear TV. But what I like when I am in a platform like Hulu is the online benefit of having ads served that are better tailored to your needs, which makes the experience richer than in the old days.
Q.
What's your must-have media right now, TV show, podcast, whatever?
A.
You're catching me at the beginning at the NFL season (laughs). I'm really interested in what NFL is doing with Snapchat to draw female fans into their content.
Q.
Who's your favorite follow in social media?
A.
The former CTO at Cisco is a woman, Padmasree Warrior. She shows different facets of herself on Twitter, as a professional, as a mother, and I like that.
By
Natasha Madov
Interactive design by Chen Wu
Photo courtesy Toyota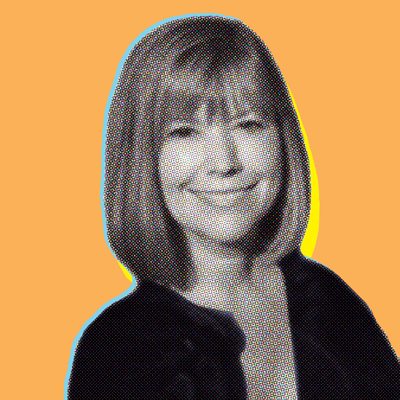 Catherine Davis
Exec VP-account director,
McDonald's, Leo Burnett
C
atherine Davis returned to Leo Burnett in July as exec VP-account director to lead the agency's McDonald's U.S. account.
"What's nice about my current job is no day is the same," said Ms. Davis, whose team is handling the first batch of national launch spots for McDonald's All Day Breakfast. "McDonald's is a large, complex business, and so there are a lot of interesting projects to work on."
She's excited about new ways brands can target consumers across multiple platforms, such as Samba TV delivering media across devices based on a show a consumer is watching on TV. And she's thinking of ways to marry the creative idea with the data from a media standpoint.
Q.
Do you watch broadcast TV?
A.
I watch "Dancing with the Stars" and "So You Think You Can Dance." I'm a huge "Game of Thrones" fan and I'm really big on "Modern Family" and "Downton Abbey."
A.
Sometimes, I would say. But it really depends on the situation.
Q.
Would you block ads if you weren't in media, marketing or advertising?
A.
I think I would on my phone because my phone is really personal. That's the big issue, right, with your phone, because it is so personal? But with anything else, no. I think when they target them well and they figure out what you like, it's really pleasant to see (for example) purses and bags next to The New York Times masthead. I have no problem with that.
By
Jessica Wohl
Interactive design by Chen Wu
Photo courtesy Leo Burnett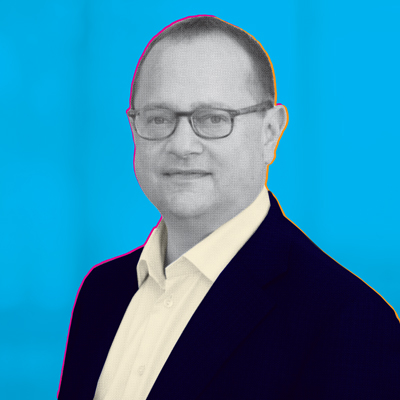 Glenn Eisen
Chief marketing officer, Sling TV
G
lenn Eisen is charged with marketing Dish Network's slimmed-down over-the-top TV service, Sling TV, without undercutting the parent company's business in the process. With 28 years of marketing experience, Mr. Eisen is the first to admit the pay-TV model isn't working. Nor is he afraid to highlight the gripes millennials have with it when he's marketing Sling TV. He uses data to find people who are about to disconnect from pay-TV or never subscribed in the first place. Those are the front lines of a delicate conflict nearly all cable and satellite operators must deal with at some point—how to win at innovation without losing traditional roots.
Q.
Do you watch broadcast TV?
A.
Yes! I love live sports, and when I'm not catching the latest game on Sling TV, I'll watch broadcast TV on Dish.
Q.
What's your must-have media right now, TV show, podcast, whatever?
A.
College football on ESPN and "Fear the Walking Dead" on AMC are my must-watch TV shows at the moment.
Q.
Do you use an ad blocker on your computer or phone?
A.
No, I run too many digital and social Sling TV campaigns that I'd never want to miss. Also, I'm a voracious student of the ad game and there's too much to learn by watching.
By
Jeanine Poggi
Interactive design by Chen Wu
Photo courtesy SlingTV
Laura Henderson
Global head of content and media monetization,
Mondelez International
M
ondelez's Laura Henderson knew replicating the success of that famous Oreo "dunk in the dark" tweet would be tricky.
"We all see the power in being culturally relevant and in the moment, but what I saw was a real gap in our capability," she said. So she helped create Blink Studios, a real-time effort with NowThisNews for timely content. She saw three times the engagement vs. some of the company's other content and almost a 90% completion rate. Now, Ms. Hendersonis working on "making content that's good enough to make money," through advertising, distribution rights, e-commerce, you name it. "It's certainly a big white space area for the industry and for us."
A.
I'm embarrassed to say I do.
Q.
What's your must-have media right now, TV show, podcast, whatever?
A.
I'm super into audio right now. I am absolutely obsessed with podcasts. I go to bed every night listening to one. My favorites are 99% Invisible and StartUp. And then I spend a ton of time on audio streaming apps such as Spotify and Songza.
Q.
Who's your favorite follow in social media?
A.
Right now it would have to be Donald Trump. He keeps you on the edge of your seat. Normally, BuzzFeed is a huge one for me. I love BuzzFeed -- I'm obsessed with them, I follow them on every platform. And I also really like PSFK.
Q.
Would you skip ads if you weren't in media?
A.
Absolutely. Honestly, I think as an industry we have to raise the bar in terms of what we're putting out there and actually creating stuff that people want to see and want to watch. I just think the model of interruptive advertising is quickly going away. It's just not good enough anymore. So we've got to get better as an industry at actually making the stuff that people want to watch.
By
Jessica Wohl
Interactive design by Chen Wu
Photo courtesy Mondelez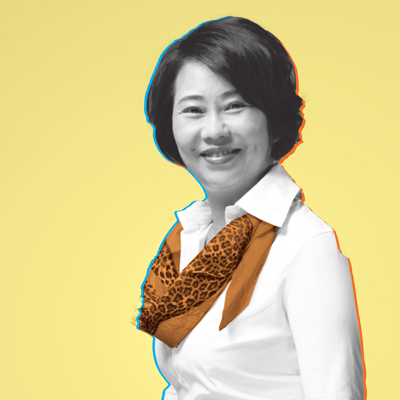 Annie Hsiao
President, Maxus China
I
n 2006, GroupM asked Annie Hsiao to start up Maxus in China, and she charted an unusual course for a foreign agency in the country's complex media environment. With a new agency brand and no clients, "I had to make a clear decision regarding what could be the future of Maxus China, and I thought it should be local Chinese clients," Ms. Hsiao said. A veteran of Starcom, Lowe and McCann Erickson, she had just moved to the mainland from her native Taiwan.
Today, Maxus China has 312 employees and gets 90% of its business from mainland clients. Ms. Hsiao's first win was state-owned Bank of Communications. The roster also includes telecom giant Huawei, appliance maker Haier, bank card behemoth Unionpay and Pfizer, the U.S. pharmaceutical company.
"If you want to survive and do business in China you've got to be very quick, make the right decisions and take action immediately," said Ms. Hsiao.
Q.
Do you watch broadcast TV? Do you skip ads?
A.
Most of the time I watch the ads more than the TV content.
Q.
What would you do if you weren't in media, marketing or advertising?
A.
I would be a traveling writer, so I could get to know people from everywhere. Maybe I'd write novels.
By
Angela Doland
Interactive design by Chen Wu
Photo courtesy MAXUS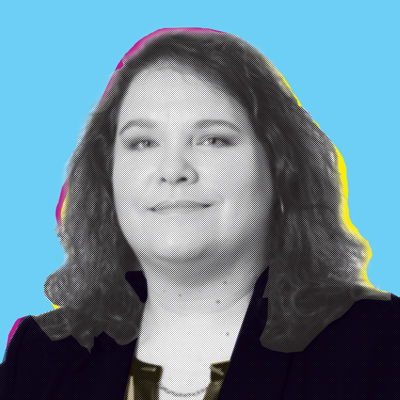 Lauren Hoenig
Associate brand director-media, Procter & Gamble
T
here are big jobs in media, but arguably none bigger right now than that of Lauren Hoenig, who is running Procter & Gamble Co.'s giant North American media agency review. While others, such as Global Brand Officer Marc Pritchard, will most likely ultimately decide, she's heading an operation that will determine who handles the continent's biggest budget.
"What's exciting to me is twofold. One, we're continuing to transform our media model to drive the best business results for our brands and really leverage data and advanced analytics," she said. "The other is that it's just exciting to see how advanced some of the capabilities are in the space."
A.
I often don't, because I want to see what commercials are out there. It keeps me informed. But if there's a time when I'm time-pressed or a commercial doesn't grab me. I will forward.
Q.
What is your must-have media right now?
A.
I guess in keeping with how consumers behave, I don't have one medium. I like things that make me laugh. I will go wherever I can find that -- be it broadcast, YouTube, Facebook, Twitter.
Q.
Do you use an ad blocker on your computer or phone?
A.
Most of the time I don't, because I think it's important to experience what consumers experience. But sometimes I'll load one to see what that experience is like as well.
By
Jack Neff
Interactive design by Chen Wu
Photo courtesy Procter & Gamble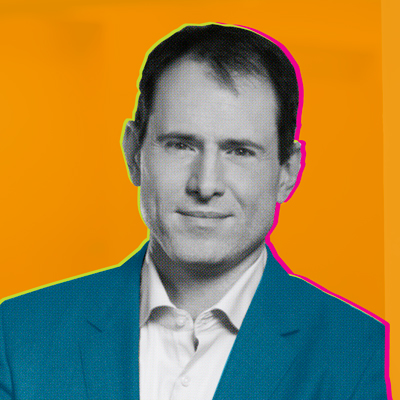 Daryl Lee
Global CEO, UM
A
mid the current media-agency-review frenzy, it's clear that Daryl Lee, global CEO of UM, is doing something right. Under his watch, his shop has snagged Coca-Cola's North America media business, reclaimed Johnson & Johnson U.S. buying business and won CVS media. Perhaps his diverse, strategy-oriented background is intriguing to marketers as disciplines are blurring: Prior to taking on the CEO gig in 2013, he served as head of global strategy at UM and chief integration architect of McCann Worldgroup.
Or maybe it's the socks. "This year I started wearing red socks at new-business pitches and it seems to be working."
A.
I skip the bad ones, and watch the good ones. I always watch the TV ads from Google and Facebook, along with any ad that has an elderly person being fresh and hilarious.
Q.
What's your must-have media right now, TV show, podcast, whatever?
A.
I am deeply attached to my Roku, which is allowing me to catch up on "Inside Amy Schumer" and "Documentary Now!" I spend a lot of time on Zillow. I love the This American Life podcast.
Q.
What would you do if you weren't in media, marketing or advertising?
A.
I would be working to save the African Rhino from extinction by empowering the local communities around game reserves to fight back against poachers. #savetherhino. Or, I would be writing a very bad screenplay or novel.
By
Alexandra Bruell
Interactive design by Chen Wu
Photo courtesy UM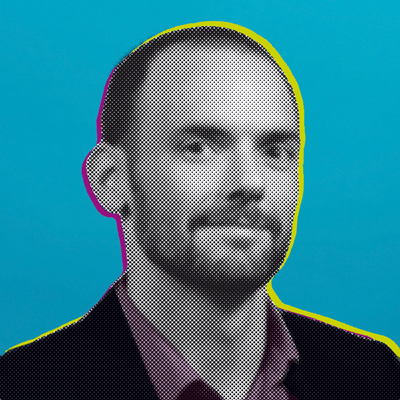 Joe Marchese
President–advanced advertising products,
Fox Networks Group
W
hen Fox Networks bought ad-tech firm TrueX last year, it got TrueX founder Joe Marchese as part of the package. In his subsequent role as president of advanced advertising products for Fox Networks, Mr. Marchese is charged with evolving the company's advertising strategy to fit an increasingly mobile and digital viewing experience. His perspective has been informed by a diverse background, having served as a business analyst for Monster Worldwide, parent of Monster.com; founder of a consulting group that specialized in strategy development for digital publishing and advertising; chairman of BlockBeacon, which used mobile technology to connect local consumers with local business in real time; and senior VP of marketing and digital at Fuse Networks.
Mr. Marchese believes less is more when it comes to advertising. He has been testing initiatives such as interactive ads and even ad-skipping to strip the commercial clutter from TV content in digital formats. Fox recently tried running one 60-second, interactive ad ahead of episodes of "MasterChef Junior" online, for example, leaving the episodes themsleves uninterrupted. Natives to digital media such as Hulu and YouTube have explored similar approaches, but Mr. Marchese is one of the few at a TV network group actively exploring how to make ads work best in digital.
A.
When I am watching from my DVR, always.
Q.
What's your favorite media celebrity?
A.
Jared Leto. It's almost unfair. Rock star and movie star? Come on! Same with Andy Samberg. "I'm on a Boat" was my wife and I's first dance at our wedding, true story. Oh, and I already miss Jon Stewart.
Q.
Do you use an ad blocker on your computer or phone?
Q.
What would you do if you weren't in media, marketing or advertising?
By
Jeanine Poggi
Interactive design by Chen Wu
Photo courtesy FNG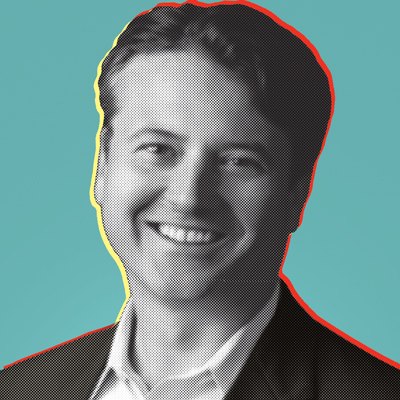 Brian Monahan
VP-marketing, Walmart.com
B
rian Monahan spent more than 20 years in digital-media consulting, media agencies and ad tech before he turned heads by becoming VP-marketing for Walmart.com in 2013.
What's a guy with a background that included helping found the IPG Media Lab doing at Walmart? In some ways, the same thing.
By early 2014, he helped develop the Walmart Exchange, a programmatic digital-media buying platform that uses Walmart.com and Walmart store customer and sales data to inform digital media buys for 200 supplier clients. That goes beyond placements on Walmart.com to everywhere Walmart customers go online (which, with 140 million weekly shoppers, is a lot of places).
"It seemed like retailers were really sitting on the most valuable data when it came to this brave new era of data-driven marketing," Mr. Monahan said. So to continue to "push the bounds of digital media and marketing, working at a retailer seemed the best place to do it."
A.
I usually multitask while watching TV so I miss ads even without fast forwarding.
Q.
Who's your favorite follow in social media?
A.
My favorite follow is @TextsFromLastNight.
Q.
What would you do if you weren't in media, marketing or advertising?
A.
If not in marketing I'd go back to being a farmer.
By
Jack Neff
Interactive design by Chen Wu
Photo courtesy Walmart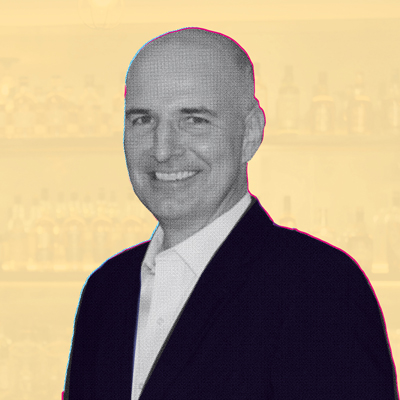 Tim Murphy
VP-digital and media,
Pernod Ricard USA
M
r. Murphy has made major changes at the booze marketer since taking the media helm in 2013, including taking a data-driven approach. Two-thirds of Pernod's media budget is now digital and the company brought on digital shop 360i to handle media planning and buying, rather than a traditional media agency. On St. Patrick's Day, Pernod ran a campaign for Jameson that targeted digital content in areas of a city that had a concentration of people celebrating the Irish holiday. It led to Facebook engagement rates that were 10 times higher than the industry average, according to Pernod, whose brands include Absolut.
Q.
What's your must-have media right now, TV show, podcast, whatever?
A.
Netflix. Just finished "Bloodlines."
Q.
Who's your favorite follow in social media?
A.
At the moment, it's anything by or about the Buffalo Bills. (This is our year.)
Q.
Do you use an ad blocker on your computer or phone?
By
E.J. Schultz
Interactive design by Chen Wu
Photo courtesy Pernod Ricard USA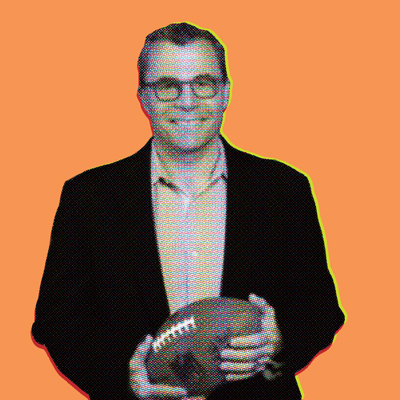 Perkins Miller
Chief digital officer, NFL
T
he NFL hasn't stood on the sidelines as platforms like YouTube and Facebook have leveled the content-distribution playing field: It's become a teammate. Over the past year, the league has signed deals with those sites along with Snapchat and renewed its pact with Twitter to post content to their services. It's also arranged for Yahoo to become the first platform to ever stream a regular-season National Football League game for free worldwide.
"We look and say, 'Where are our fans right now?' We have an obligation to ensure the content we produce and the partnerships we establish work on all of these platforms," said NFL Chief Digital Officer Perkins Miller. The exec behind the WWE's digital streaming network has applied his digital expertise to the NFL's own properties as well. The league recently refreshed its mobile app to include the online video network NFL Now, which debuted last year.
"I'm [always] thinking about what our content looks like on Instagram or inside our mobile application or an Apple TV or Xbox and how it looks on a tablet or whether our social team got the right hashtag sequence," Mr. Miller said.
Q.
Do you watch broadcast TV?
A.
Yes, mainly for sports and big events.
A.
Of course not. Who would want to miss the Rob Lowe DirecTV ads?
Q.
What's your must-have media right now, TV show, podcast, whatever?
A.
Outside of NFL football, "House of Cards."
By
Tim Peterson
Interactive design by Chen Wu
Photo courtesy NFL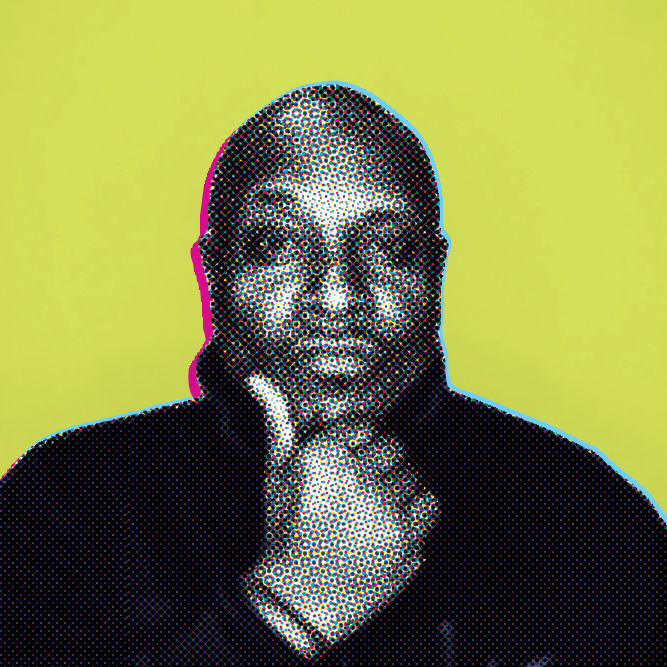 Reggie Ossé
Podcasting pioneer and co-founder of Loud Speakers Network
R
eggie Ossé worked with the biggest names in '90s hip-hop, but left his entertainment law career to find his passion, leading to stints in journalism and online radio and, eventually, podcasting. Long before "Serial," Mr. Ossé was pioneering podcasting efforts as host of "The Combat Jack Show." Today, the podcast gets as many as 200,000 weekly downloads and garners big social traction, which Mr. Ossé credits to Black Twitter and word-of-mouth, the only form of advertising for his shows, he said. In 2013, he co-founded Loud Speakers Network, which, in addition to "The Combat Jack Show," powers two of the podcasting world's most acclaimed shows, "The Read" and "The Brilliant Idiots."
Q.
Do you watch broadcast TV?
A.
Not as much. I'm a fan of "The Walking Dead." I'm a big fan of what AMC is doing. The cable revolution is amazing.
A.
If I'm in a rush, but I know a lot of people can't stand ads. My kids and wife are constantly pushing through them, but if I want to enjoy my viewing, I'm not pushing through the ads. I kind of enjoy ads personally.
Q.
What's your must-have media right now, TV show, podcast, whatever?
A.
"Mr. Robot" and "Narcos." I'm particularly excited with "Daredevil" and whatever shows Marvel is producing on Netflix right now. I'm a huge fan with regards to comic books and graphic novels, so I'm totally engaged with "Sex Criminals" and "Southern Bastards," two books I read whenever there's a new issue.
By
Felicia Greiff
Interactive design by Chen Wu
Photo courtesy Loud Speakers Network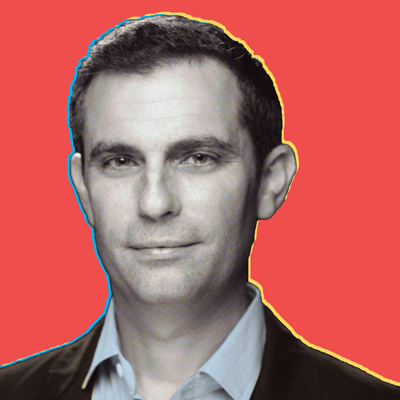 Dan Rose
VP-partnerships, Facebook
P
eople read a lot of articles and watch a lot of videos on Facebook. But other than eyeballs, Facebook didn't give much incentive to post them to the social network -- until this year. With its Instant Articles and Suggested Videos programs, Facebook has begun to arrange for some media companies to upload their content natively to the social network and make money in the process.
The primary objective was to make it easier for people to consume this premium content via article pages that load faster and videos that play automatically, according to Dan Rose, the person responsible for both programs.
Q.
Do you watch broadcast TV?
A.
Only for live sports (mostly golf tournaments).
Q.
Who's your favorite follow in social media?
A.
Dwayne "The Rock" Johnson. He's been using Mentions Live on Facebook lately. I loved the live broadcast of his gym workout.
Kelly Slater. He posts to Instagram and Facebook when there's a surf competition happening, which often triggers me to open the World Surf League app and watch the action.
Jordan Spieth, Jason Day, Ricky Fowler, Rory McIlroy. The young guns of professional golf are bringing the sport into the age of social media.
Q.
What would you do if you weren't in media, marketing or advertising?
A.
If I wasn't in this industry, I would like to be the owner of a steakhouse restaurant with tableside caesar salads and great big martinis.
By
Tim Peterson
Interactive design by Chen Wu
Photo courtesy Facebook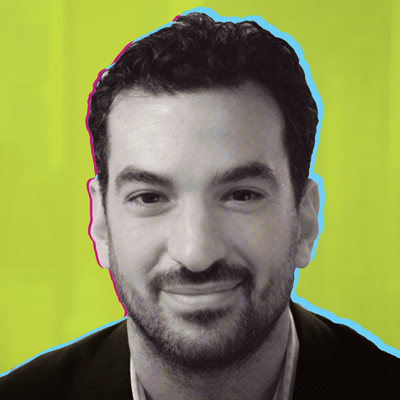 Kern Schireson
Exec VP-data strategy and consumer intelligence,
Viacom Media Networks
A
udience migration from cable TV to digital is throwing some networks for a loop, but Viacom kept its head in the game with strategy from Kern Schireson, exec VP-data strategy and consumer intelligence. In Mr. Schireson's words, his role is "evolving Viacom's data capabilities and bringing those capabilities to the marketplace."
Mr. Schireson developed a suite of products called Viacom Vantage for networks including MTV, Comedy Central, VH1, Nickelodeon, CMT, Spike, TV Land and Logo. In the future, Viacom Vantage will continue optimizing how TV ads are delivered as well as targeted, Mr. Schireson said.
What ahead? "We're going to continue to evolve the data sets that we bring in and extend our predictive capabilities," he said. "The next frontier is around using the intelligence and predictions available on Viacom Vantage to deliver one-to-one targeted ads."
Mr. Schireson previously consulted for Microsoft, American Express and Amazon at Schireson Associates, a data science and analytics firm he founded in 2003.
Q.
Do you watch traditional TV?
A.
I love television. This is a golden age for our art form. I'm very excited by a lot of what's happening on cable right now -- so many amazing shows.
A.
Not when they're relevant to me. Good targeting is indistinguishable from personalization. This is the future of advertising.
Q.
What's your must-have media right now, TV show, podcast, whatever?
A.
I'm a big comedy fan. I am constantly amazed by what Key and Peele are doing. I'm also really enjoying "The Jim Gaffigan Show."
By
Felicia Greiff
Interactive design by Chen Wu
Photo credit: Business Wire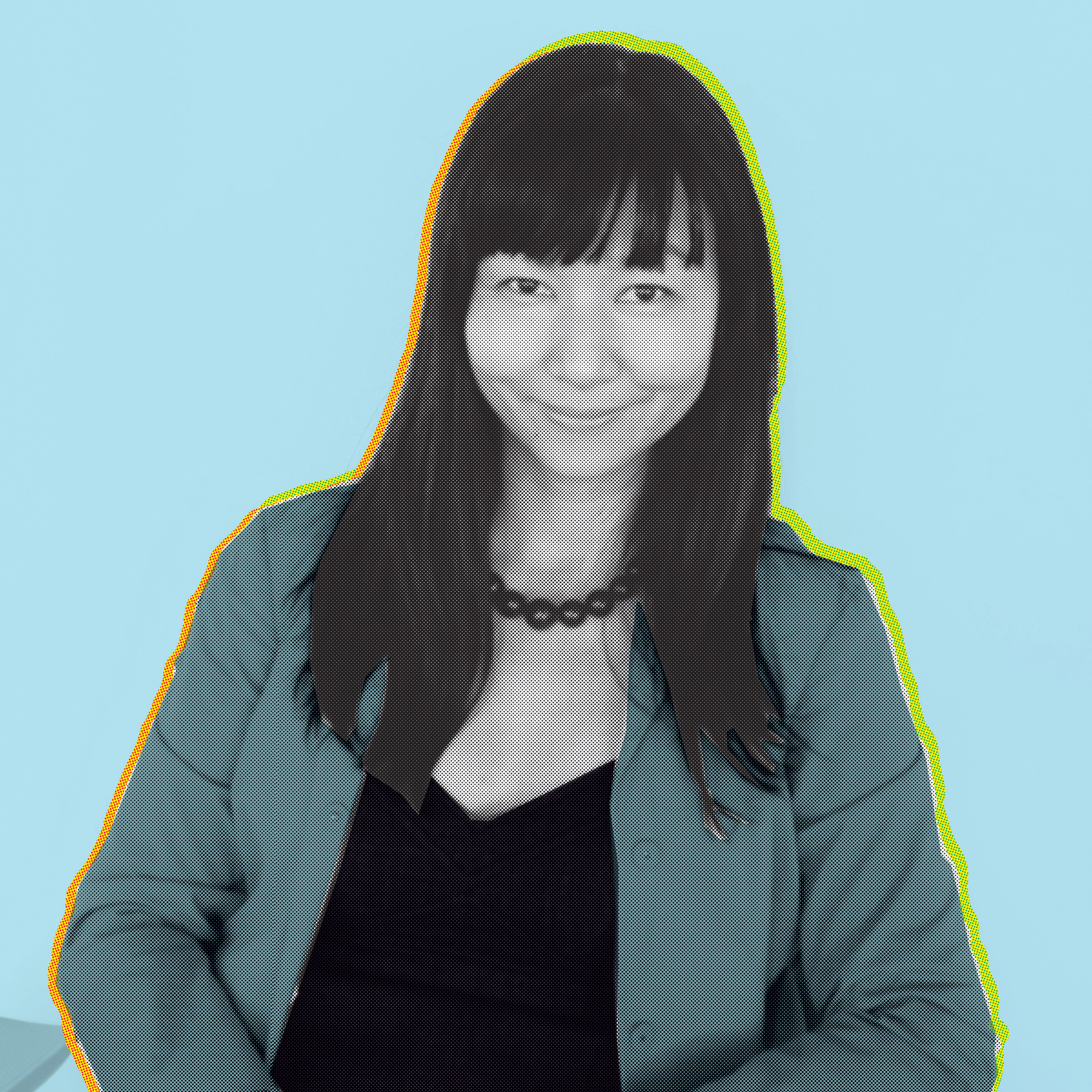 Tania Yuki
Founder, Shareablee
M
arketers are pumping out branded content in ever larger quantities. But how do they know people care?
Tania Yuki, a former video producer who helped develop ComScore's Video Metrix products, has tried to answer that question since 2012. She founded Shareablee, which tracks human interactions with content the 100,000 leading U.S. brands place in social media, analyzing what brands, industry sectors, media and tactics fare best.
That's won her an Advertising Research Foundation Great Mind Award for Rising Stars and a place on Unilever's Foundry 50 global list of top marketing-tech startups.
It all came from "deep curiosity I had around what would make social media content successful for marketers," Ms. Yuki said.
Even some marketers may be sick of hearing about "content," but people aren't sick of seeing it. Shareablee found interactions with brand content soared 52% in the first quarter, faster than the pace marketers increased output.
A.
Sometimes when I'm short on time -- but as a researcher, I always have one eye on wanting to understand who's advertising against which programs, and why. It's part of the fun in understanding why a network is making the programming choices that they do.
Q.
What's your must-have media right now, TV show, podcast, whatever?
A.
I'm loving "Ray Donovan" right now. Any time I find myself in a tight spot growing my company, or dealing with some ridiculously difficult data problem, I always think, "Hey, this is not nearly as bad as what happened to Ray last week." That guy's life is seriously brutal. It's very cathartic as a CEO to remind myself that even in a tricky situation, no one got shot!
Q.
Do you use an ad blocker on your computer or phone?
A.
No. Since I can't yet think of a viable alternative to ad-supported content that would ensure enough dollars flow to fund my favorite content, I don't believe in ad blocking.
By
Jack Neff
Interactive design by Chen Wu
Photo courtesy Shareablee