×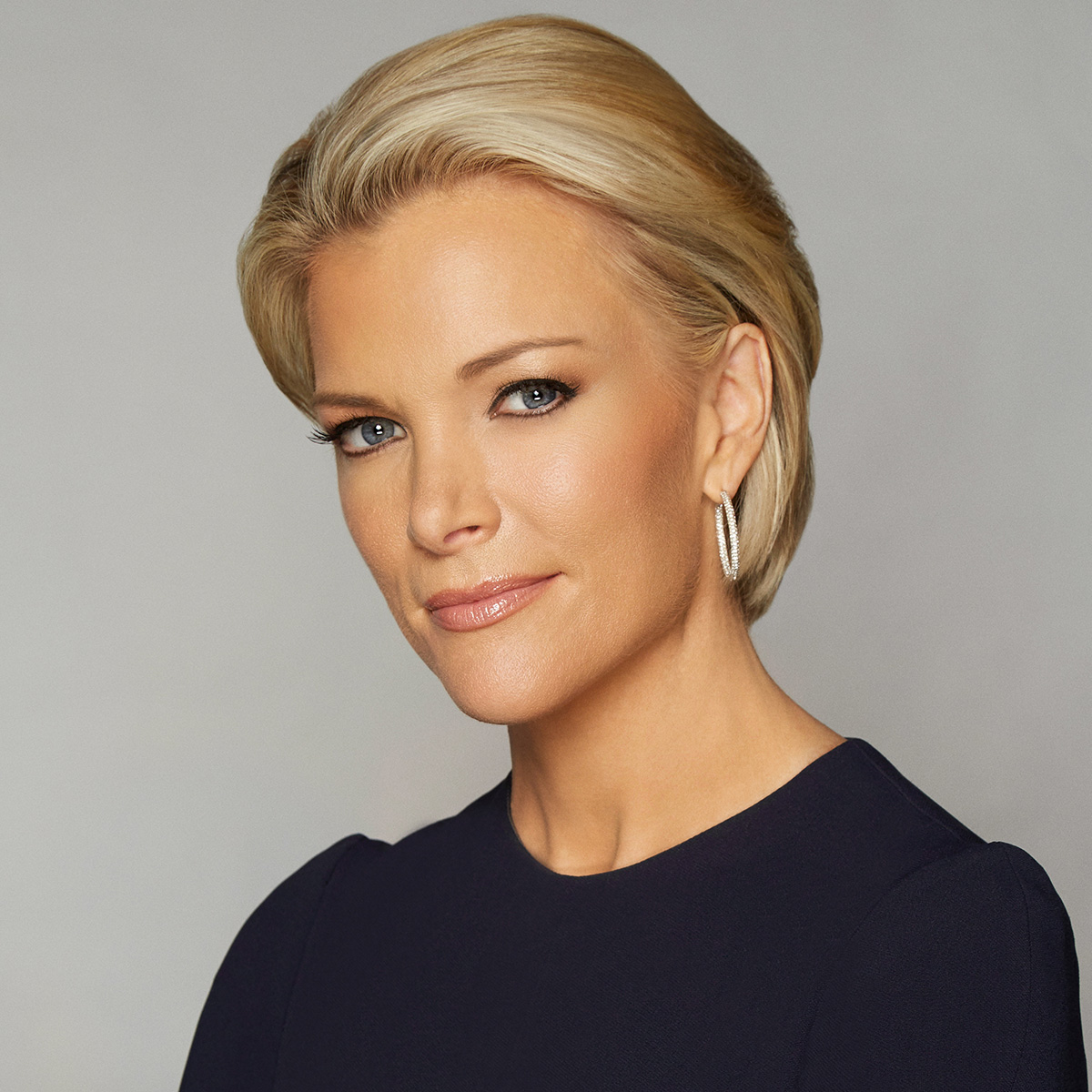 Megyn Kelly
Anchor, 'The Kelly File,' Fox News
Could Megyn Kelly become the next Diane Sawyer or Oprah Winfrey? If anyone is poised to do so, it's Ms. Kelly, one of the most prominent news anchors of the 2016 presidential election.
After starting as a corporate lawyer then moving to journalism covering local and national stories for a Washington, D.C., TV station, Ms. Kelly has risen to host cable's No. 2 news program, "The Kelly File," and won praise for her coverage of tough stories such as the Duke University rape case.
As a moderator of this election's first GOP debate, in August 2015, which drew a cable nonsports record of 24 million viewers, Ms. Kelly challenged Donald Trump on his history of offensive remarks about women. The exchange opened a fire hose of bluster and insults by the candidate that only elevated Ms. Kelly. During the March Republican debate, she called out Mr. Trump for flip-flopping on several issues, showing a video of the nominee contradicting himself on Afghanistan and whether to accept refugees from the Middle East. She also aggressively questioned him about litigation against the defunct Trump University.
And Ms. Kelly in May conducted a much publicized one-on-one interview with Mr. Trump that aired in primetime on Fox's broadcast network. While the audience wasn't huge and any potential fireworks were tamped down, it laid the groundwork for Ms. Kelly to add or pivot to "event" interview specials beyond the cable news realm.
She may have further ambitions yet. Just last week,
Verizon
's Go90 streaming video service said it had ordered six half-hour episodes of a scripted political comedy called "Embeds," co-produced by Ms. Kelly.
—Jeanine Poggi
×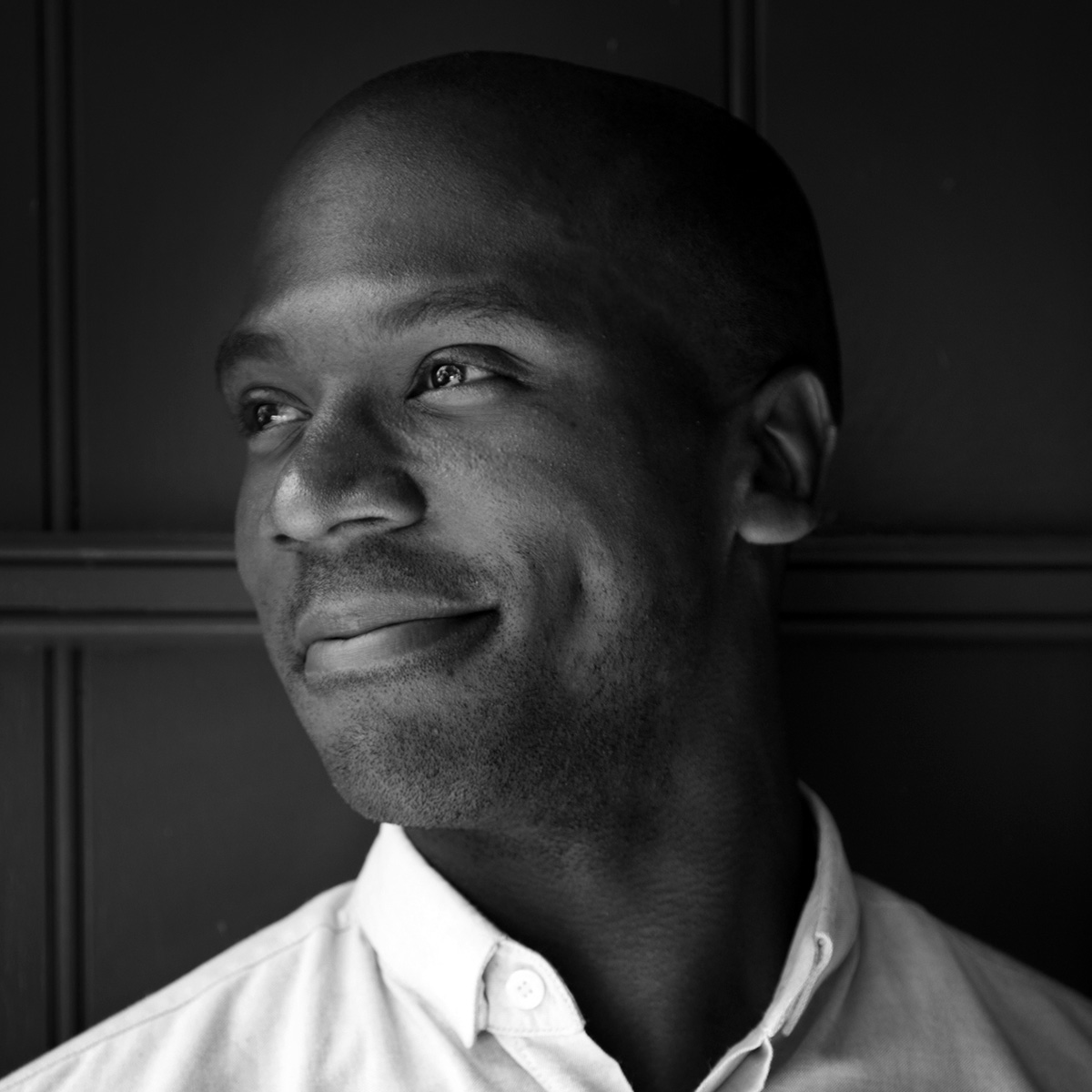 Keith Cartwright
Executive creative director of Butler, Shine, Stern & Partners
Four African-American creative leaders formed a coalition this summer to promote peace and societal change around racial inequality, and it all started with a text from Keith Cartwright. "It's been weighing heavy on me for a while to try and figure out what can be done from where I sit in this industry, and after the latest rash of deaths from police brutality, I reached out to three friends and said, 'We need to come together do something,'" he said.
The movement, called Saturday Morning, includes Geoff Edwards, creative executive at
CAA
; Jayanta Jenkins, global creative director of advertising at Apple/Beats by Dre when the group formed and now global group creative director at Twitter; and Jimmy Smith, chairman-CEO and chief creative officer of Amusement Park. The coalition has already received support from several large, undisclosed companies as well as hundreds of people, according to its founders. Mr. Cartwright said BSSP has also been "100% behind" the movement. During Advertising Week, Saturday Morning will reveal its mission statement, objectives for the quarter and an issue it plans to tackle.
—Lindsay Stein
What's your must-have media property of the moment?
None. My media diet consists of a combination of multiple things. I'm a political junkie with a diet of The Washington Post, The Hill and The New York Times. In design, I love Monocle, A Continuous Lean, ffffound.com, Juxtapoz and Wooster Collective, to name a few.
How do you rate the media coverage of election 2016?
Donald Trump, although far from a master politician in my opinion, is a master at getting media attention. At last count, according to The New York Times, Trump's value in free media came in close to $2 billion. Media coverage, therefore, must take at least partial responsibility for the race we have now.
Do you use an ad blocker on your phone or desktop?
No.
Who's your favorite follow in social media?
@billmaher, @billsimmons and @MrChuckD.
×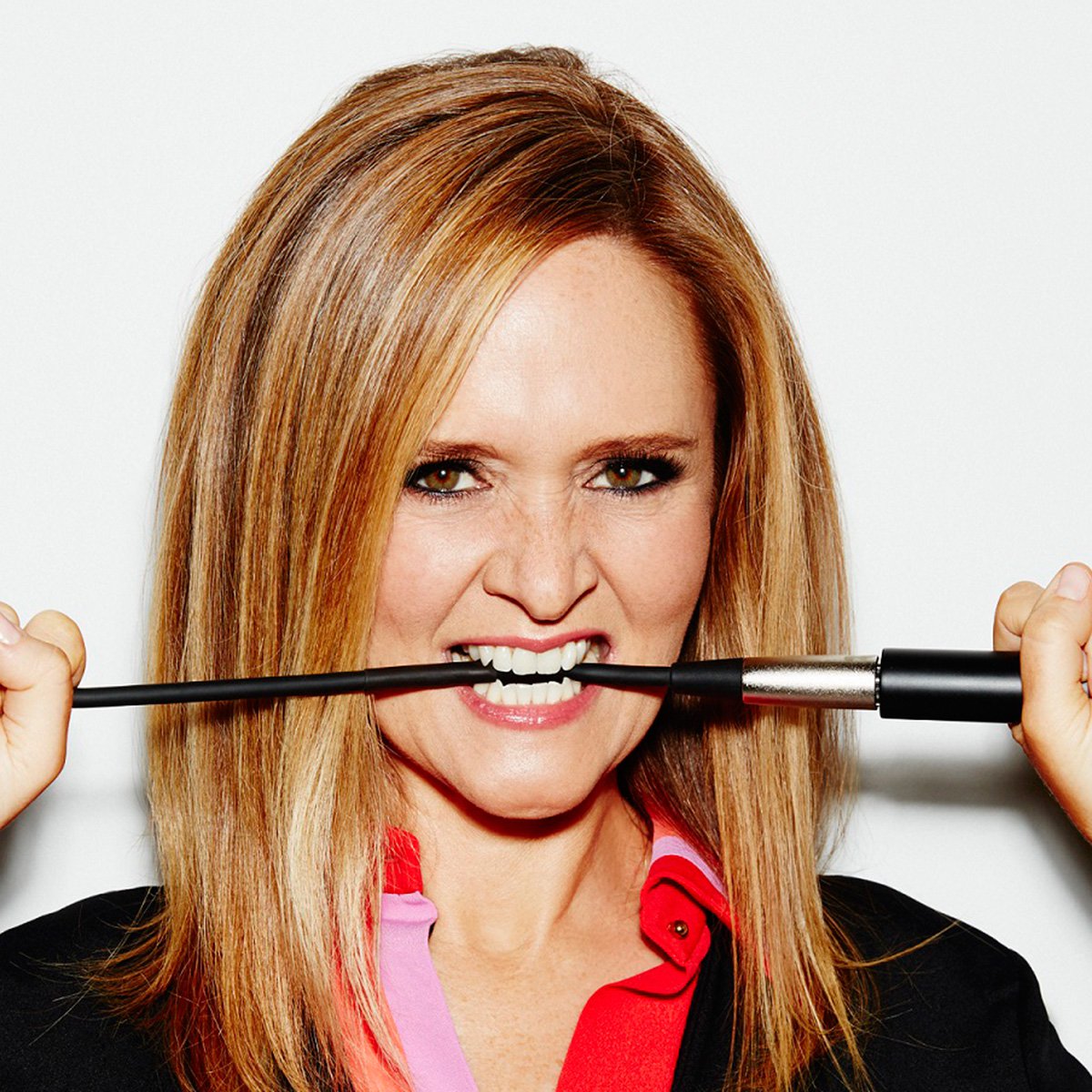 Samantha Bee
Host, "Full Frontal With Samantha Bee"
In March, Ad Age declared TBS's "Full Frontal With Samantha Bee" to be "cable's hottest new show" barely a month after its debut. It was an easy call, given that off the bat, the Monday night show, nested in the last half hour of primetime, was already outperforming its lead-out, "Conan," while injecting a weekly dose of trenchant, watercooler-worthy insight into the American political discourse.
With memorable segments on the Republican and Democratic conventions, "Bernie bros," super PACs, Libertarians and—more recently, after an August hiatus—a look at Latino supporters of Trump (in a segment titled "This Week in WTF"), absolutely nothing on the American political spectrum has been off-limits for "Full Frontal."
It helps, of course, that Samantha Bee is an established master of cultural deconstruction, given her tenure as the longest-serving correspondent on Jon Stewart's old "Daily Show." It also helps that Toronto-born Ms. Bee has held on to both her outsider's perspective and her disarming Canadian good cheer, which somehow makes her brutally funny takedowns of American political insanity easier to watch—if no less urgent and thought-provoking.—Simon Dumenco
×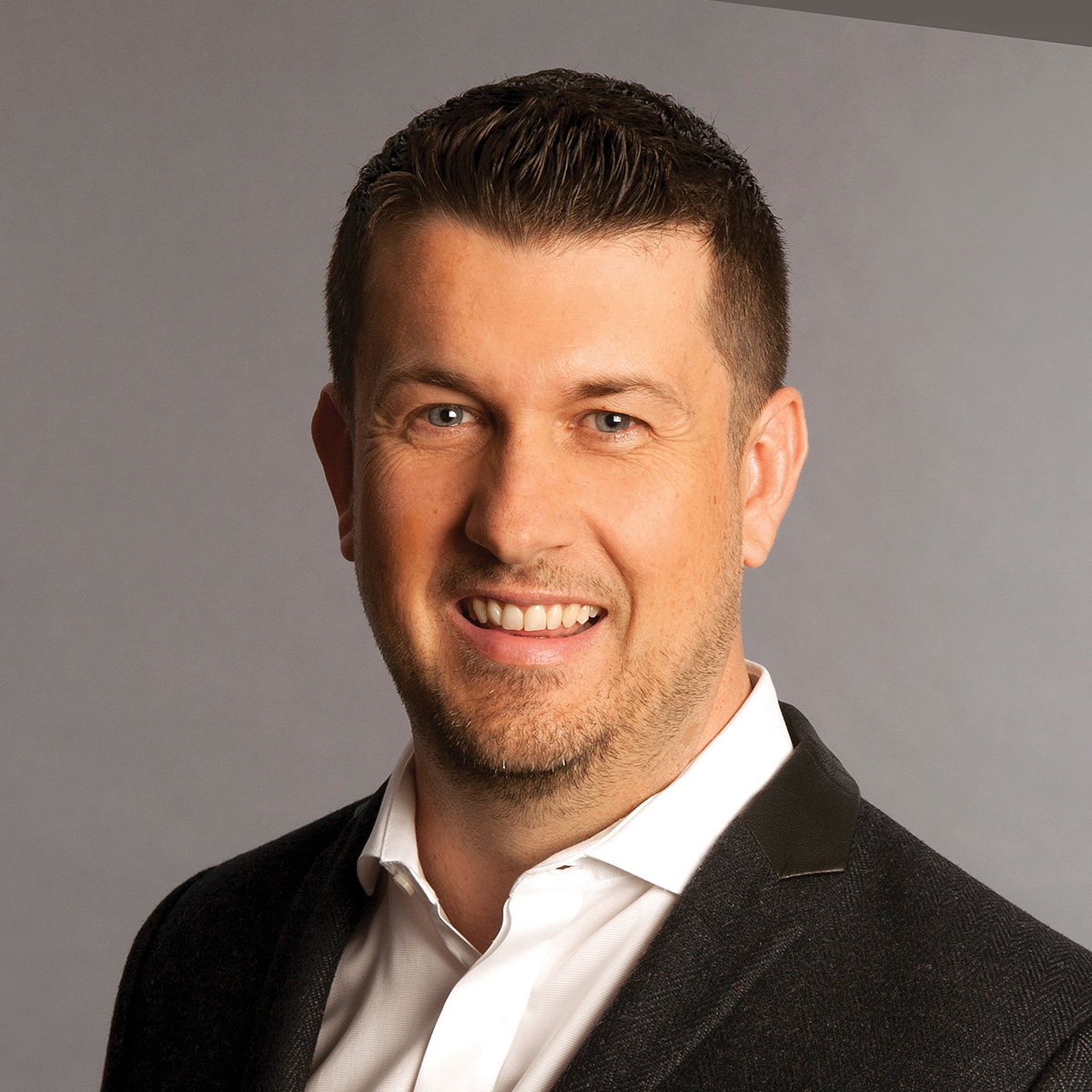 Nathan Brown
Some in the orbit of Nathan Brown, who has tried to take PHD to "uncharted waters" since being named CEO in September 2014, refer to the exec as "the pirate."
He and his team are certainly taking over some treasured accounts, enjoying a 100% new-business success rate in the past year as they added Carnival, Delta Air Lines, Volkswagen and MailChimp. Perhaps equally impressive, PHD retained its massive
GSK
account, one of the biggest successful defenses during the surge of media reviews last year that came to be called mediapalooza. (That's if you're winning; it was mediageddon for the rest.)
Mr. Brown, who works not in his own office but out on the floor, attributes his success to his team. "I'm only as good as my people," he said.—Kara Chin
What trends will we see in 2017?
You're going to start seeing artificial intelligence in how consumers make choices and clever tactics to influence those algorithms.
Isn't that scary?
As long as the exchange and benefits for the consumer outweigh the privacy and data risks, it's O.K. It's about the consumer winning in the end.
What media do you enjoy?
I'm a busy guy with two kids, but in the evenings, I find myself watching "Cops." It's a job in a real-world scenario that's so far removed from what I do.
×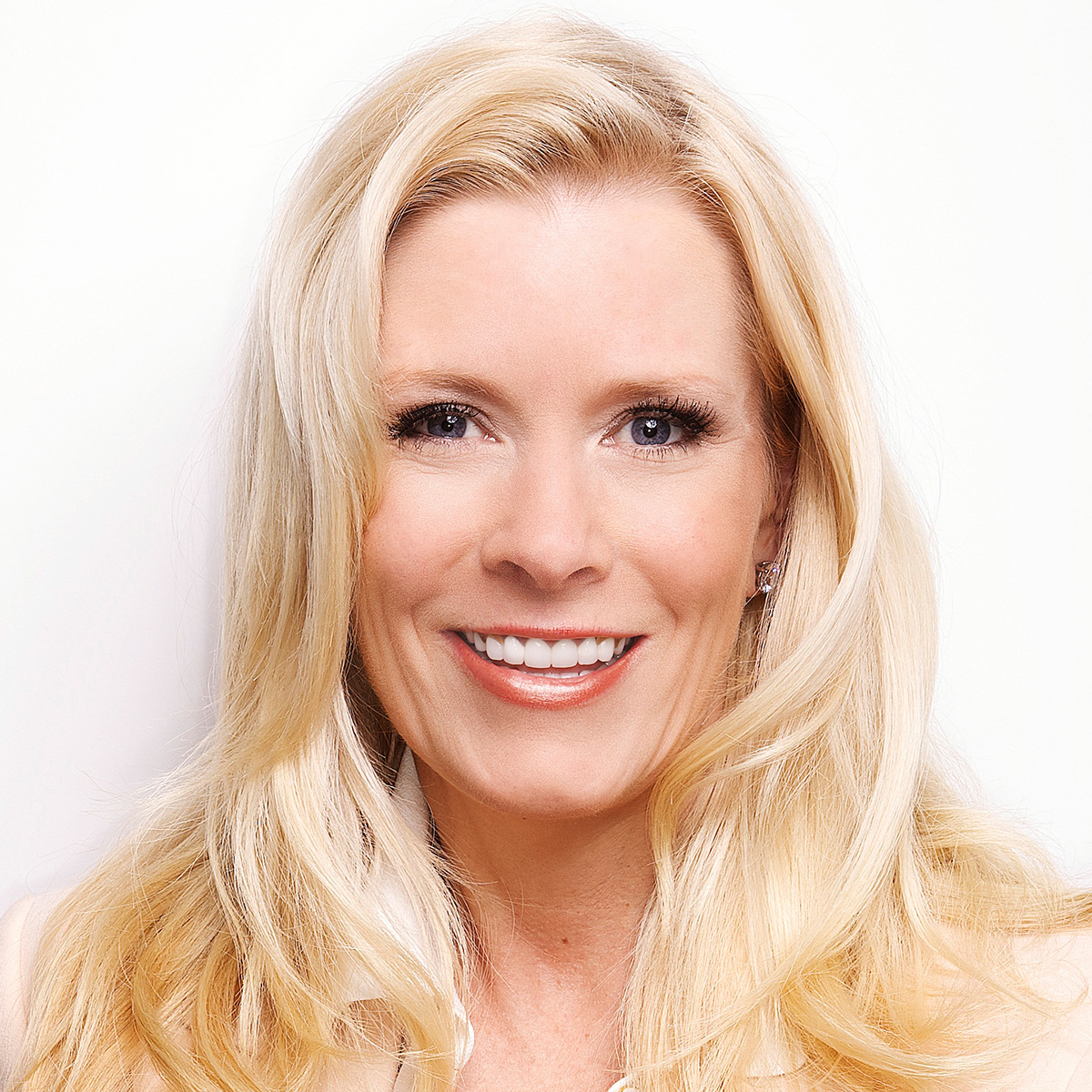 Marni Walden
Exec VP, president-product innovation and new business, Verizon
Marni Walden is rumored to be on the short list to one day succeed Verizon CEO Lowell McAdam, but right now she has her hands full completing the integration of Yahoo into its new parent company following its $4.8 billion acquisition. That follows last year's purchase of
AOL
, in which Ms. Walden also played a key role. On top of all that, she's responsible for Go90, the streaming-video service that Verizon introduced last fall in a bid for millennial consumers and video ad revenue.
"The biggest, and I think most exciting challenge, is identifying the new markets and businesses that have the potential to generate billion-dollar revenue streams," Ms. Walden said. "This includes products and services that meet the needs of our existing customers, but with a strong emphasis on inventing the next generation of what current and new audiences will want. We've identified businesses from within our existing venture-funding portfolio, developed numerous new-business incubation efforts, or through strategic acquisitions, and then designed the way to compete and win within these new markets. No small task."—George Slefo
×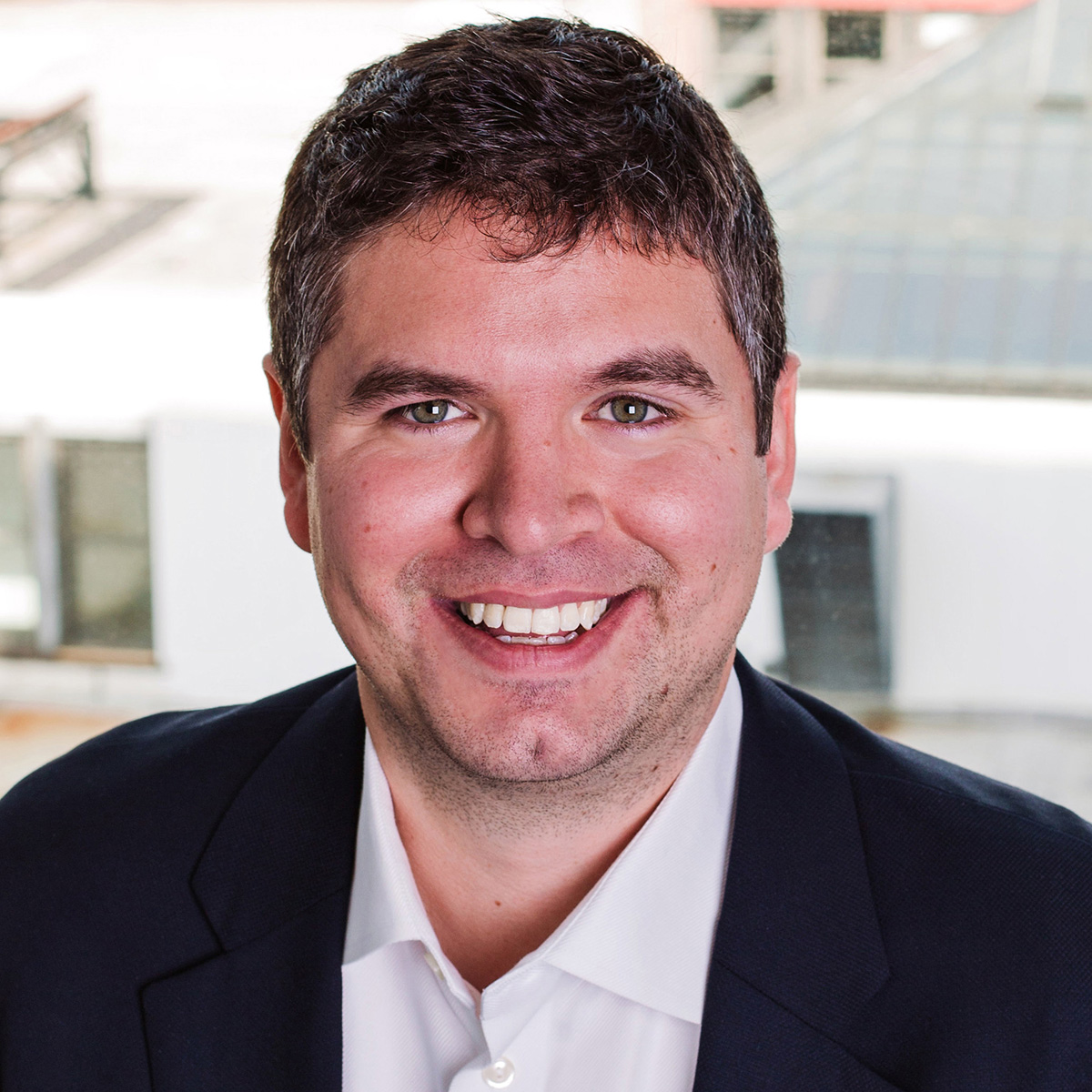 Andrew Casale
The proliferation of the header bidding wrapper might be one of the biggest stories to come out of the programmatic space since in recent years.
First came header bidding, which let publishers offer ad impressions for simultaneous bids by multiple groups of buyers instead of working their way through those groups sequentially and taking the first decent offer. Implementing it could be a lot of work for publishers, though, and could weigh down their sites as well. Then came wrappers, which made header bidding something closer to plug-and-play, and lighter weight to boot. The promise is higher ad rates for publishers, who've spent years watching ad tech drive prices down.
Index Exchange President-CEO Andrew Casale is regarded as a trailblazer in the revolution. He recently inked a deal with Time Inc. to use header bidder wrappers, making it the biggest publisher yet to adopt the tech. The now 30-year-old Mr. Casale took over the family-owned business in 2015 after his father, Joe, stepped aside to become company chairman. The family has been in the digital advertising business since 2001, when Andrew, then 15, helped his father start
Casale Media
.
—GEORGE SLEFO
What's your must-have media property of the moment?
The new season of "The Walking Dead" can't start soon enough. I need to know who's going to get axed!
How do you rate the media coverage of election 2016?
The media coverage has been better than the best reality TV I've ever seen.
Do you use an ad blocker on your phone or desktop?
I don't—and it's not just because my career is in digital advertising. I've honestly never felt compelled to try one, and I have too much respect for media companies who work tirelessly on their content to try and circumvent their revenue model.
What will be the hottest thing in media in 2017?
OTT—we're going to see continued progression to subscription models outside of traditional TV, and I anticipate new major milestones to be achieved.
Who's your favorite follow in social media?
@headertag
×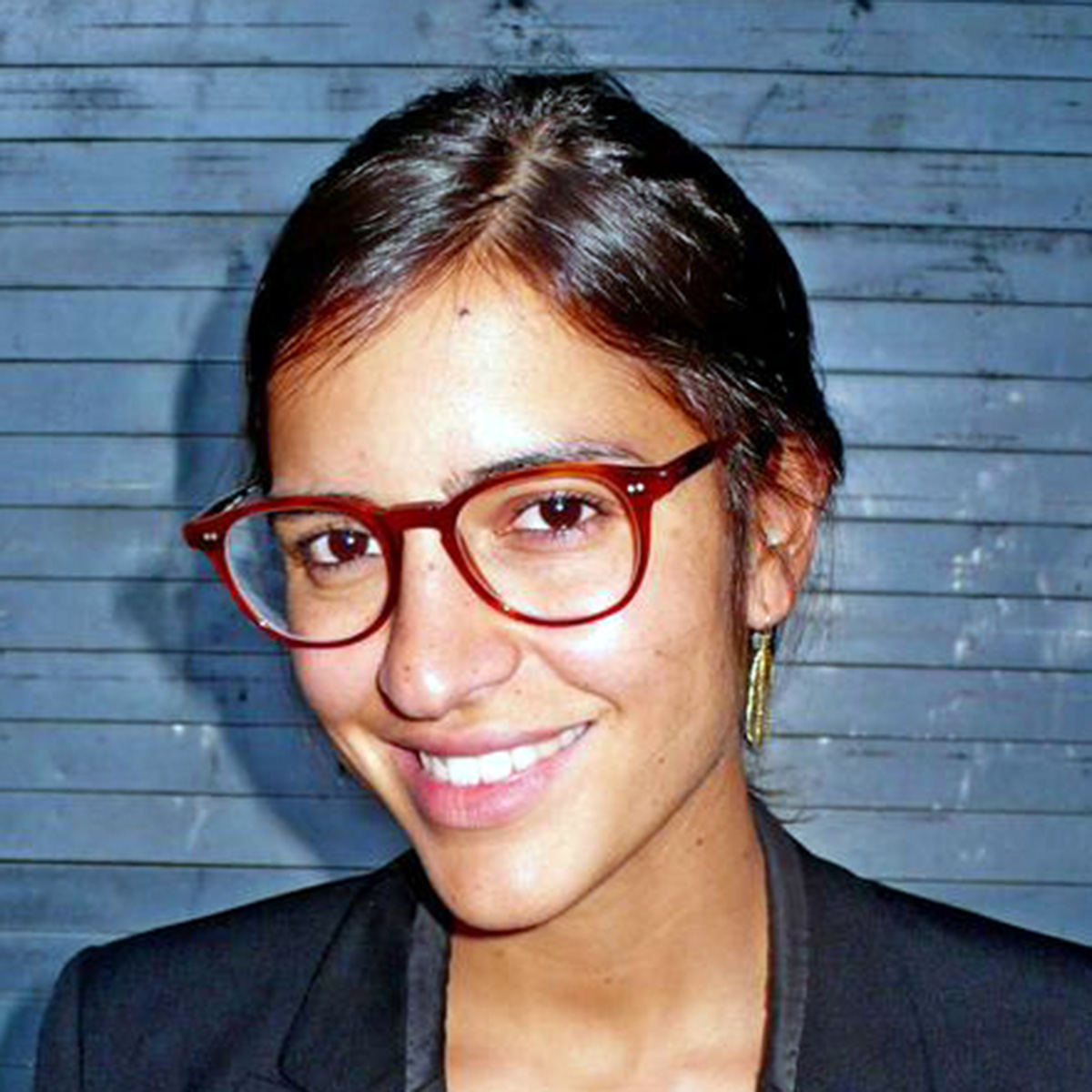 Camila Jimenez Villa
President-chief content officer, Fusion Media Group,
Univision
With the recent acquisition of six
Gawker Media
brands, Univision is positioning the Fusion Media Group, which also includes brands such as The Onion and The Root, as a one-stop shop for today's diverse, millennial media consumer. To help lead FMG, the company has Camila Jimenez Villa, 33, whom it calls a driving force behind Univision's growth.
"I'm very fortunate, and I sit right where I would love to sit, which is really at the intersection between content and technology, in a sense, which is very much where the Fusion Media Group sits," she said. These are exciting times at Fusion Media Group and Univision, she said, but there is much work to be done.
"Right now, my head is 100% focused on making sure that we deliver on our mission and really are able to create content that reflects the audience that we're targeting," said Ms.Jimenez Villa. —Jeremy Barr
What's your must-have media property of the moment?
Love [podcast] "Two Dope Queens." I think it's extraordinary. … "Atlanta" on
FX
is a fantastic show. … I think it's absolutely brilliant.
Do you use an ad blocker on your phone or desktop?
I don't.
What will be the hottest thing in media in 2017?
Story and content, no matter how you tell it, whether it's through an audio file you can download on your phone, or whether it's a VR and fully immersed experience, or whether it's a more traditional show, like "Atlanta" might be, or something you consume more traditionally, it's what's at the center of everything. So despite the massive consumption, I think story is still what's going to be the most important.
Who's your favorite follow in social media?
@everydaydprk. I think it's a beautiful look into a very secluded world.
×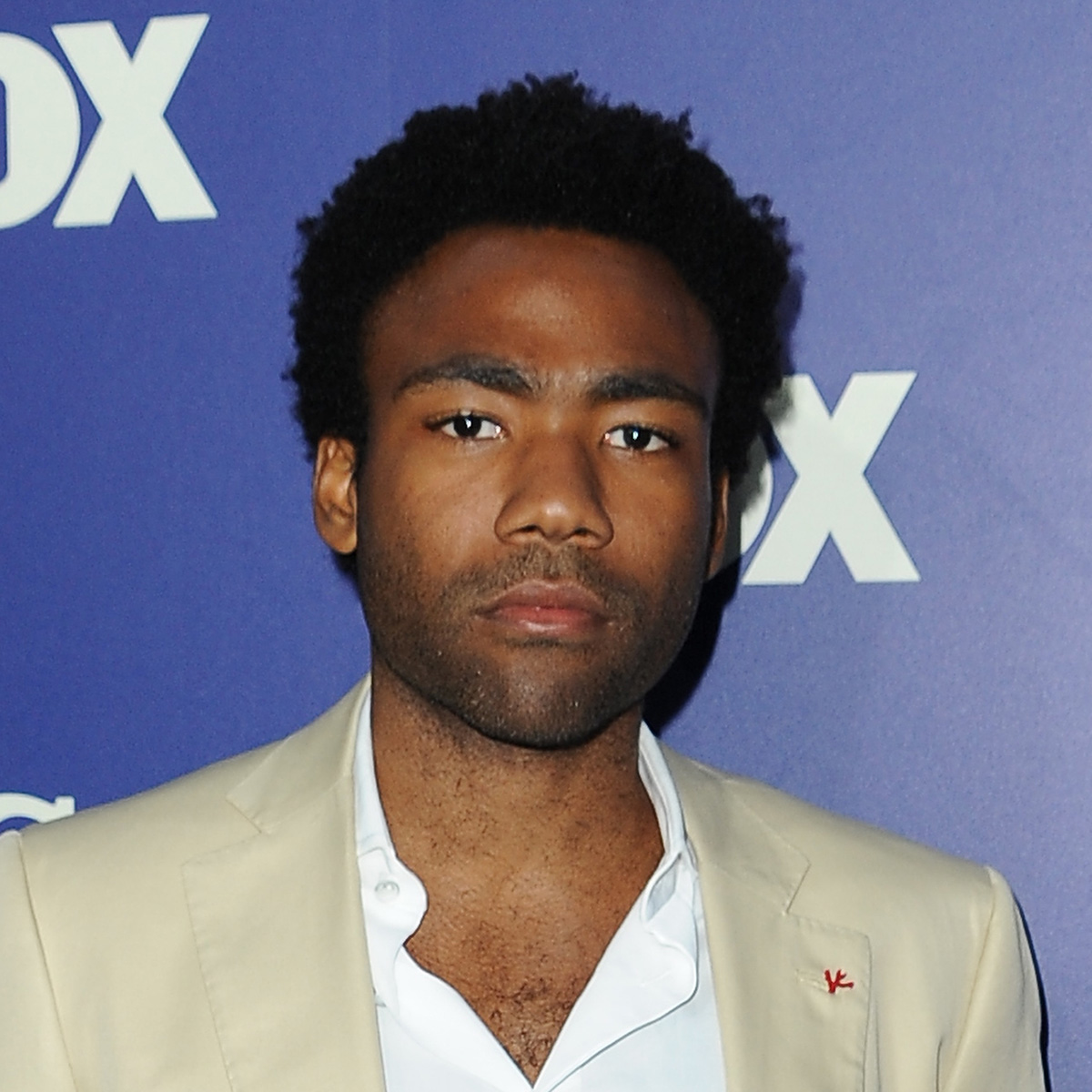 Donald Glover
Actor, producer, rapper
Donald Glover's new FX comedy "Atlanta" is like nothing else on TV, a paean to the 32-year-old creator/star/producer/co-writer's hometown that walks the knife edge between the surreal and the hyperreal. As Earn, a dead-broke Princeton dropout who hustles his way into managing his cousin's nascent hip-hop career, Mr. Glover jettisons all the cartoonish, sitcom-friendly charisma he evinced as Troy Barnes on "Community" in favor of a far more recognizably human character who doesn't have an analogue anywhere on TV. (Anyone who's ever had to subsist on free happy hour appetizers between paydays will empathize with Earn's flustered agitation at the hands of an up-selling waitress; "Atlanta" is not so much a comedy-drama hybrid as a sad-com.)
While the pleasures of "Atlanta" are often fleeting—the show meanders from scene to scene with all the stoned deliberation of its zonked-out philosopher king, Darius—it's also so well-grounded that it makes the gilded excess of Fox's "Empire" look self-parodying by comparison. All of which is to say that Mr. Glover has made a singularly weird and essential show—one that also happens to be nearly impossible to describe. For all that, "Atlanta" is a hit; its Sept. 6 premiere now stands as the highest-rated basic cable launch since Comedy Central's "Inside Amy Schumer" bowed in 2013. FX last week renewed "Atlanta" for a second season.
Glover also expanded his influence this month with three nights of musical performances under his hip-hop stage name, Childish Gambino, in Joshua Tree, Calif., where tickets were sold through an anti-scalping app and where attendees couldn't watch the show unless they locked up their phones. —Anthony Crupi
×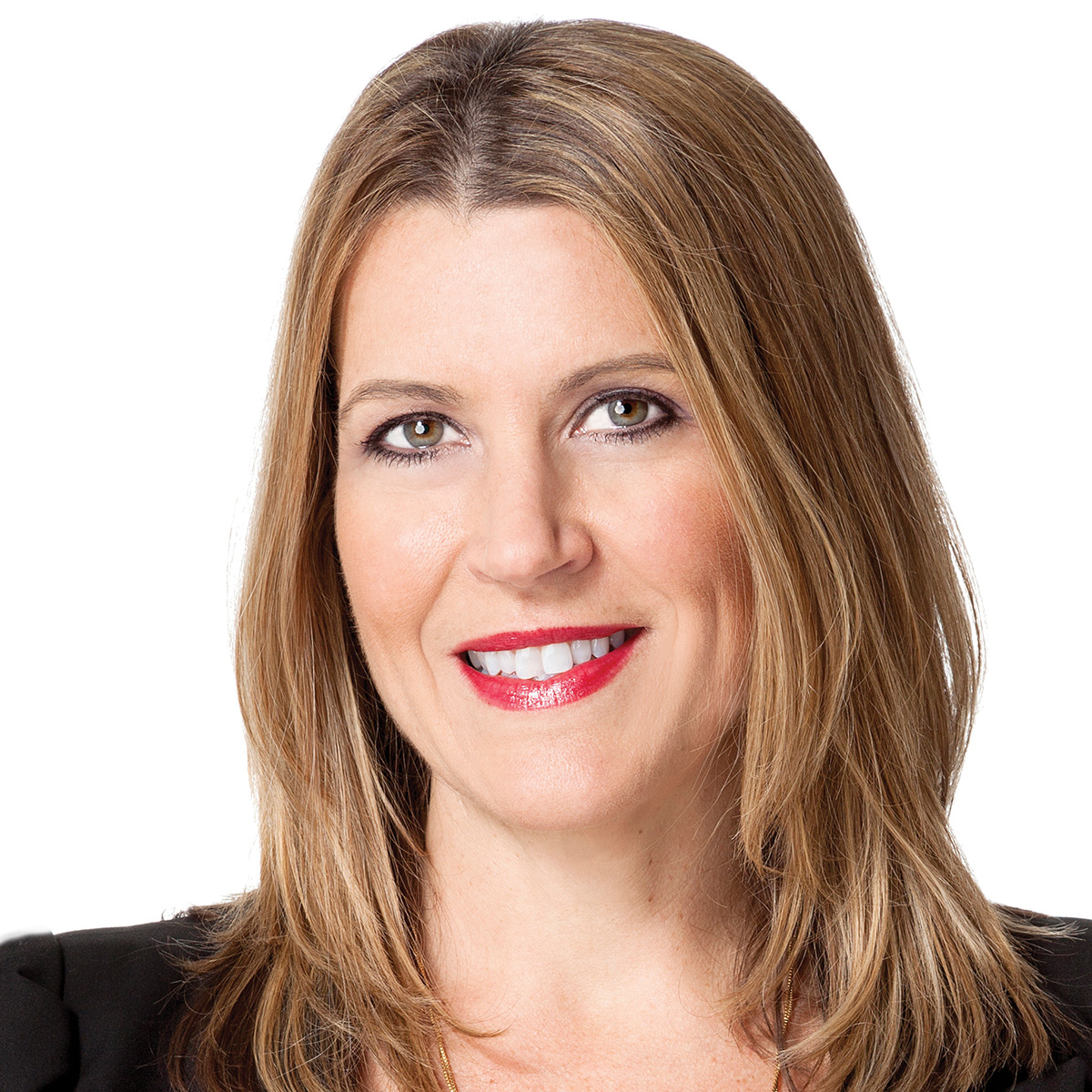 Stevie Benjamin
VP of media strategy, Target
Stevie Benjamin joined Target from a senior post at MillerCoors only in early 2015, poached for her ability to "create and execute big media ideas, especially in content and digital media," as Kristi Argyilan, Target's senior VP-media and guest engagement, said then.
But Ms. Benjamin has already created some impressive surprises on behalf of her new employer. One year after her move to Target, she led the media strategy for a live, four-minute music video starring Gwen Stefani that aired during the Grammy Awards. The ad drove a huge reaction on social media, "off-the-charts recall" among viewers and more than 1,300 news stories, according to Target.
"It was a combination of boldness and purpose and thoughtfulness for our guest," Ms. Benjamin said.
Later this year Ms. Benjamin played a role in consolidating media buying and planning with GroupM, a bid to improve its media capabilities and measurement capabilities, Target said. —Kara Chin
What trends will we see in media heading into 2017?
The trend of the consumer expectation of personalization continues. Other trends are shoppable everything and the rise of the influencer.
Why are media influencers important?
They play an authentic and credible role that sometimes a brand can't do on its own. Influencers aren't just about social; they're a broader partnership for a brand.
Personally, what media do you follow?
I'm following The United States Equestrian Federation for what I think are the greatest athletes of the Olympics: the horses! Professionally, it could be anything from Fast Company to Ad Age to Engadget to Bored Panda.
×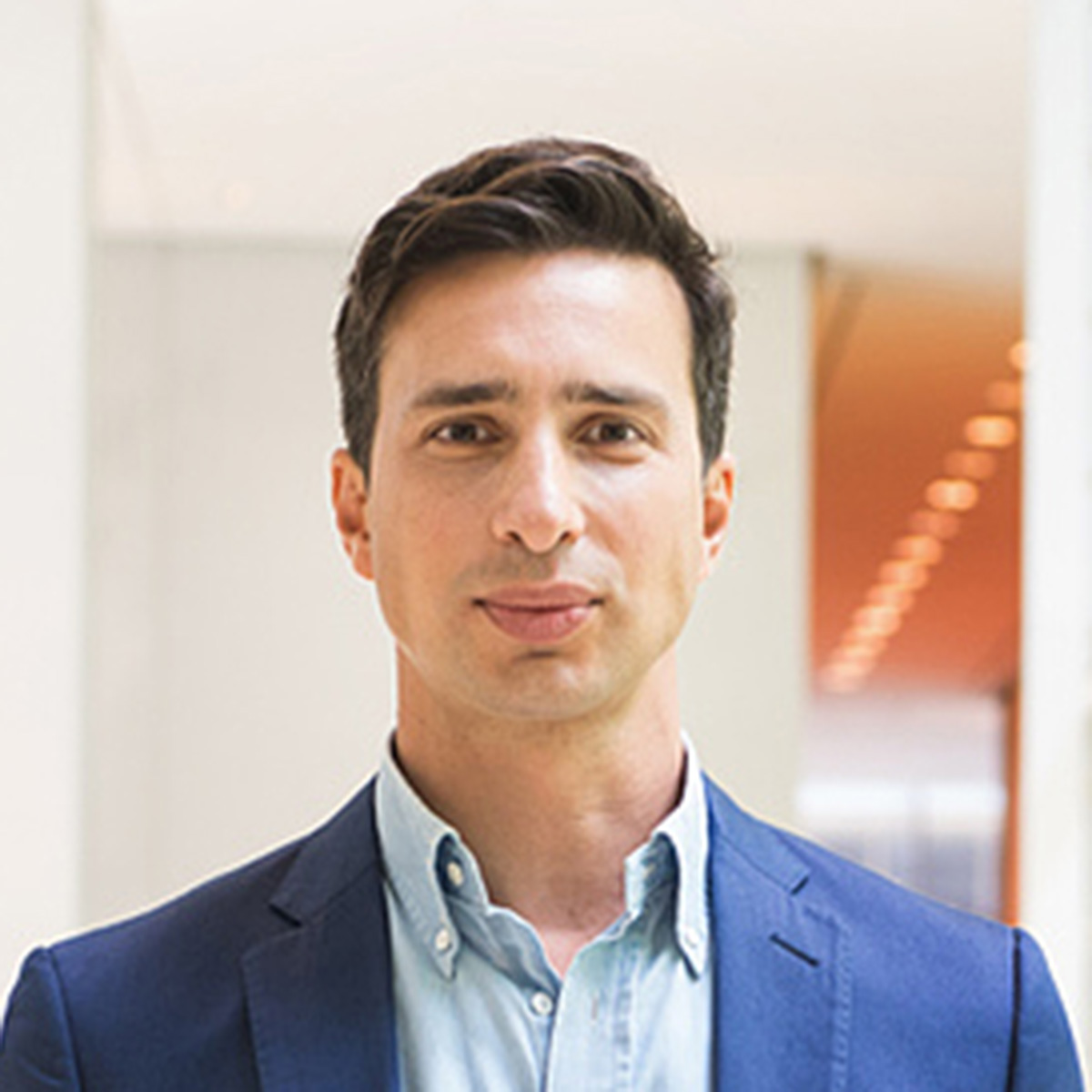 Sam Dolnick
Associate Editor, The New York Times
The New York Times, a newspaper first published in 1851, wants to be on the forefront of the digital technologies that are primed to shake up the media landscape. To help plant the company's flag in virtual reality and podcasts, two of the formats getting much of the attention right now, the Times has tapped associate editor Sam Dolnick, a rising star and a fifth-generation member of the family that controls the paper.
"Technology's moving really, really quickly, and I'm one of many people who's trying to track it, and think about what it means for journalism," Mr. Dolnick said. "We're pretty determined not to do stuff just as a gimmick. We're interested in using these tools to cover the world, to bring our audience closer to the stories that we cover." —Jeremy Barr
What's your must-have media property of the moment?
"The Song Exploder" podcast … I never miss an episode there. It's my favorite music podcast. It's this kind of brilliant guy who deconstructs a song—one single song. It's one of the best uses of the audio form that I've seen.
How do you rate the media coverage of election 2016?
"The media" is probably too broad. There's been some really excellent coverage—that we've done, that rivals have done. Investigative work and fact-checking work and narrative work. Across the board, there's been some really fantastic journalism. There's also been some really, really shoddy journalism, and some failures to hold politicians accountable for their words.
Do you use an ad blocker on your phone or desktop?
I don't.
What will be the hottest thing in media in 2017?
I think that next year you're going to start to see a lot of these different storytelling forms coming together. Right now, you kind of have to choose, 'Am I going to watch a video, or listen to a podcast, or watch VR, or read a story?' And I think it's going to start to come together so that it's more of a collage, where there's text and then big photos and then a video starts playing, and there's a map, and then you can hear the ambient audio.
Who's your favorite follow in social media?
@netw3rk [The Ringer writer Jason Concepcion] on Twitter. Funnier than anyone on basketball. I would never watch a Knicks game without his tweets by my side.
×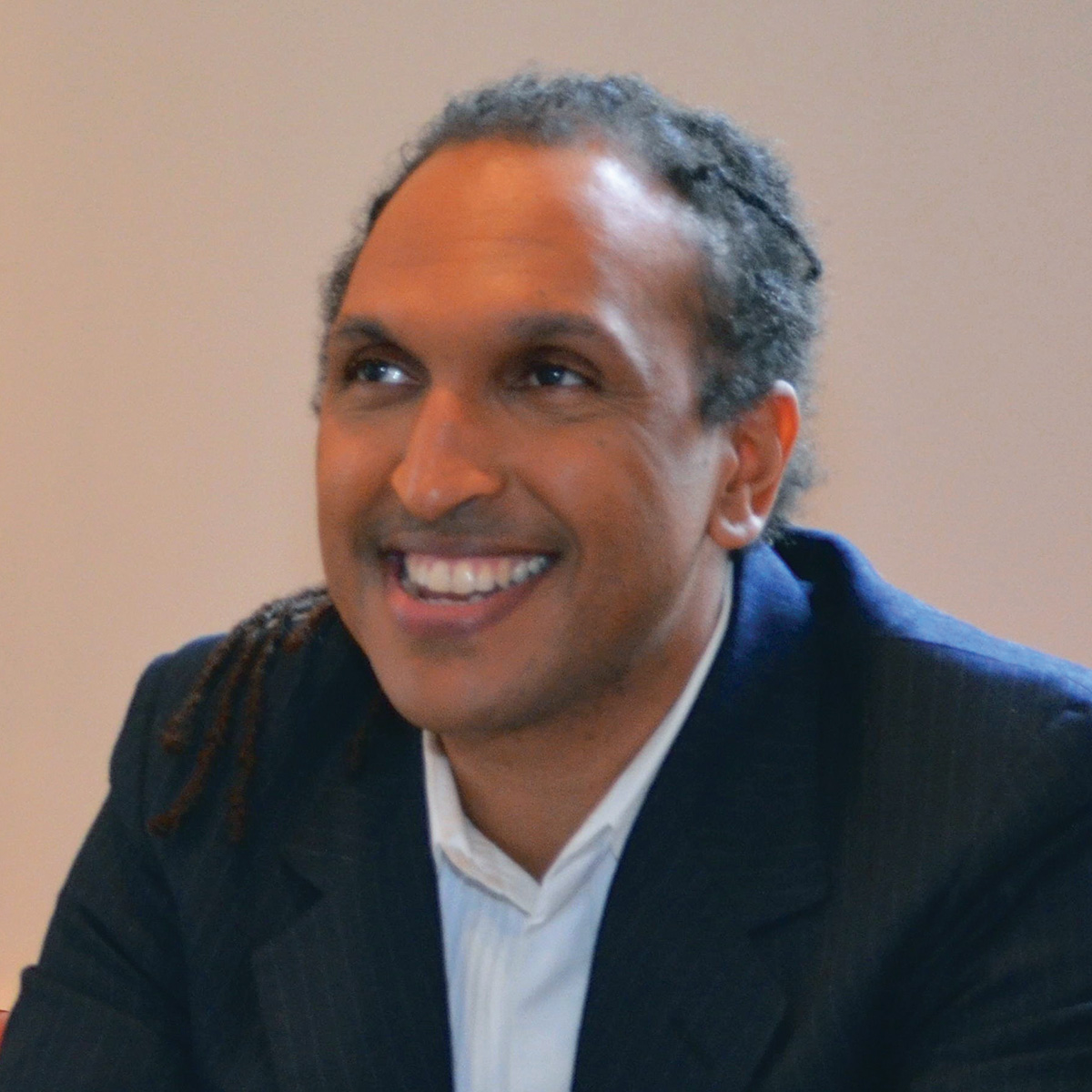 James Andrews
CEO, Smashd Group
James Andrews, founder of True Story Labs, became CEO in June of Smashd Group, a joint venture between Havas Group and Atom Factory aims to bridge cultural trends and technology.
Marketers, including TD Ameritrade and WeTransfer, are already working with the 20-person consultancy, which includes Atom Factory's existing Smashd Labs startup accelerator and Smashd.co, an editorial platform dedicated to culture and tech trends.
Companies are coming to Smashd, Mr. Andrews said, because they're looking to build new value for customers. "When you look at what's happening today in terms of innovation inside big brands, we think it lacks an eye toward culture," he said.
In September, Mr. Andrews is going on an eight-city road trip called Culture and Code with Troy Carter, Lady Gaga's former manager and the Atom Factory founder, to meet with startups, trendsetters and brands. "We want to redefine what an innovator and what innovation looks like in this economy," he said. —Lindsay Stein
What's your must-have media property of the moment?
A new podcast called "2 Dope Boys & a Podcast." Intelligent, witty and the background in and around culture.
How do you rate the media coverage of election 2016?
Media coverage of election is what I expected, in my social feeds and then on TV. Watching the whole thing play out in social gives me a chance to see some very interesting opinions of Americans.
Do you use an ad blocker on your phone or desktop?
No ad blockers.
What will be the hottest thing in media in 2017?
Being fluent in culture and tech at the same time. Understanding the relationship between emerging technologies and emerging markets.
×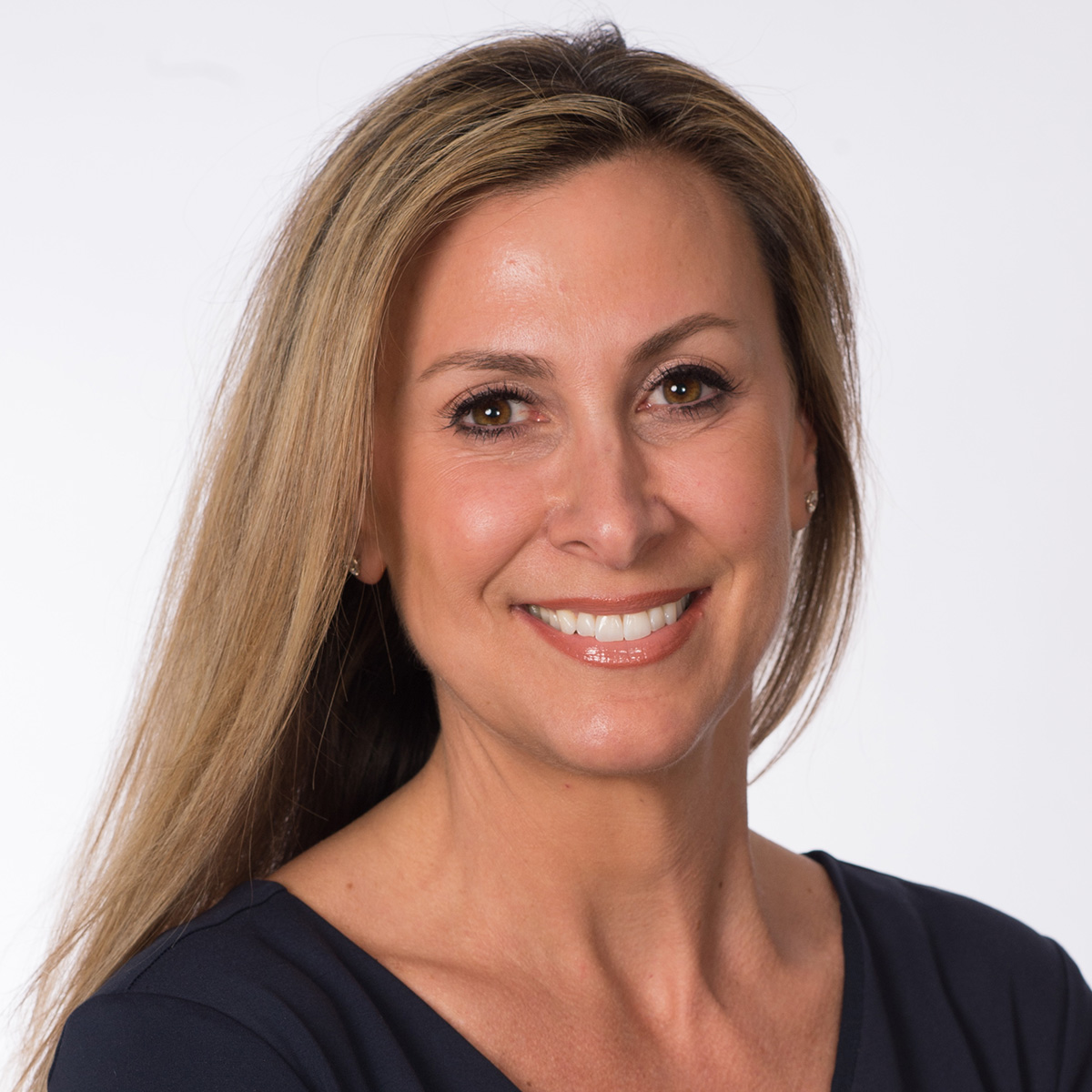 Gail Tifford
VP-Media and Digital Engagement, Unilever
Gail Tifford was a lawyer for Unilever when Laura Klauberg, who later became the top global media executive, recruited her into marketing.
Twenty years later, interrupted by a 19-month stint at Viacom, she's Unilever's VP-media and digital engagement, a job she molded herself by rewriting the job description two years ago to also encompass digital marketing and public relations, then selling higher-ups on her vision.
Now Ms. Tifford, 46, has an even broader mission: the Association of National Advertisers' #SeeHer initiative to feature women more prominently in ads and entertainment, particularly in science and technology roles.
The idea came in a meeting hosted last December by Girls Lounge CEO Shelley Zalis that also included U.S. Chief Technology Officer Megan Smith. Backed by consumer research showing the effectiveness of ads or entertainment featuring women, Ms. Tifford compares it to her prior role chairing the Alliance for Family Entertainment's campaign to use advertiser clout to encourage more accurate family portrayals.
"I don't think there's anyone who could argue this is not a good or smart thing to do," Ms. Tifford said. —Jack Neff
What will be the hottest thing in media in 2017?
I think v-comm [voice commerce], not to be confused with e-commerce, will continue to grow in popularity. It's become such an important part of my everyday routine. I even asked Siri to marry me the other day!
Who's your favorite follow in social media?
I just got back from a secondment in China, and I became a bit obsessed with
WeChat
. So I would have to say Steven Chang from Tencent. Now my next step is to learn Mandarin. It's pretty hard to translate all the time.
×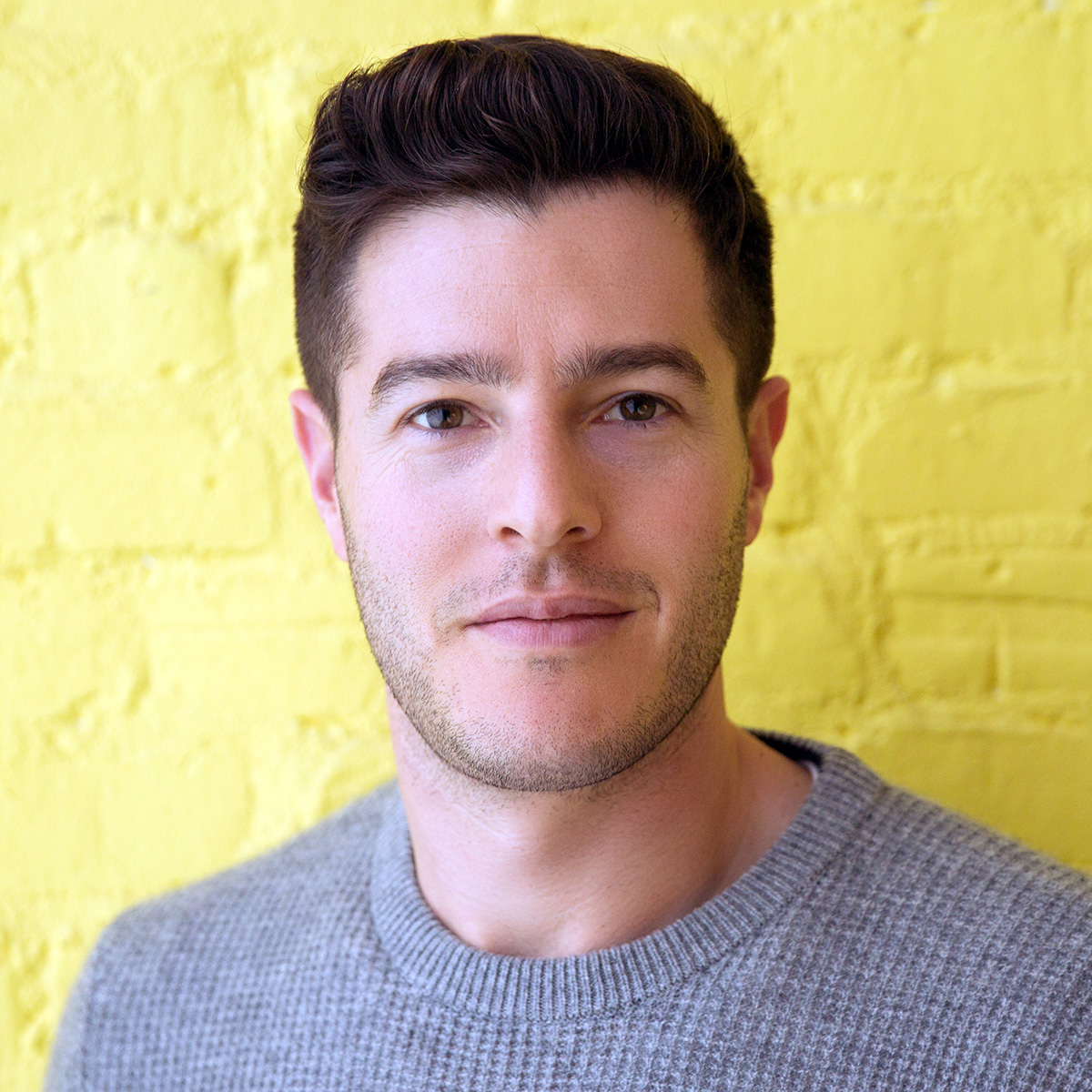 Ben Schwerin
Director of Partnerships, Snapchat
Silicon Valley stars are usually visible, but at Snapchat the leadership team is typically behind the scenes. Ben Schwerin, Snapchat's director of partnerships, is that company's unseen media dealmaker.
Pacts with the National Football League and NBC Universal for the Olympics have placed Snapchat solidly in the media front on mobile devices. In Rio, Olympic athletes were constantly posting to Snapchat for live stories that gave a wholly unique view of the games.
"The demographics of our audience are really important here—proving that young people still care about great, compelling content even if they're now consuming it on more platforms," Mr. Schwerin said in an email.
The app has evolved from simple disappearing messages to offering articles and videos from premium publishers, and now it's more like TV, with shows and news, as opposed to its earlier days.
The Los Angeles-based company is credited with changing the way media thinks about mobile devices, and singlehandedly pushed the industry to adopt vertical video, which its rivals like Facebook are now following.
The NFL, the most coveted brand in live media, now shows scenes from every game on Snapchat as part of an expanding partnership, and it's even squeezing the 100-yard-long field into a vertical experience.
"Almost 80 years ago, they televised their first game, and they've been producing content the same way since then," Mr. Schwerin said. "I'm really proud of the investment they are making to create mobile-first, vertical content." —Garett Sloane
What's your must-have media property of the moment?
I'm really excited about Bill Simmons' new website The Ringer and his podcast network. It's the best place to read and listen to strong voices talking about sports, pop culture, and politics. ESPN's O.J. Simpson documentary was so compelling and an amazing example of long-form storytelling working on a traditional platform. John Oliver has consistently shown that he has the best research, production and talent, and proves that you don't have to dumb down news to make it viral.
How do you rate the media coverage of election 2016?
I'm biased, but I think Snapchat has been the best place to follow the election. "Good Luck America" provides really thoughtful, topical looks at the election in an entertaining, quick way. Live Stories and campaigns' own accounts have humanized candidates and the process in general. It's great to see millions of young people engaging in the content. They don't need to watch 24-hour news networks to stay informed.
Who's your favorite follow in social media?
Cory Booker for politics, Dwyane Wade, Serena Williams, Rickie Fowler for sports, and Kim Kardashian.
×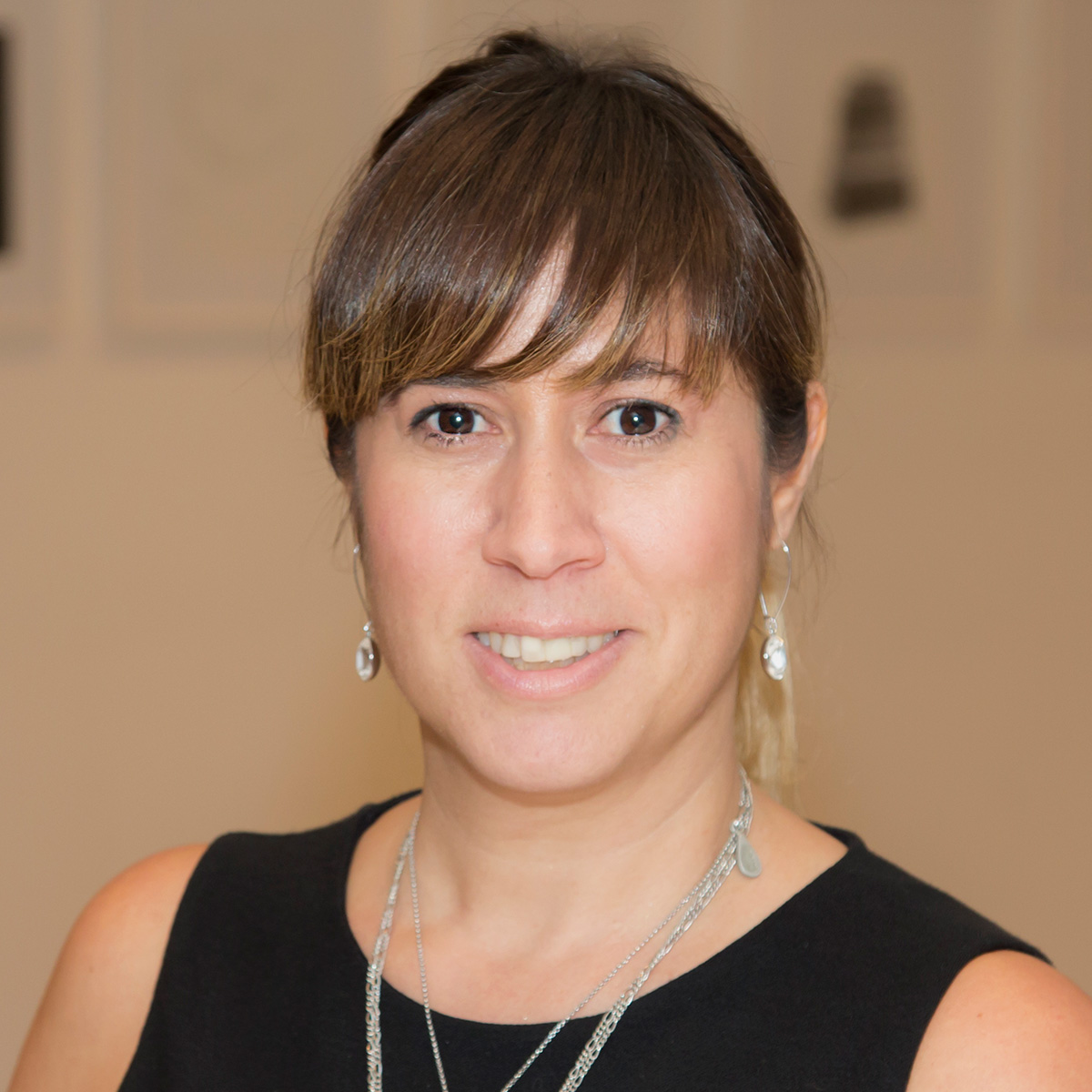 Tamara Alesi
Managing Partner, Integrated Strategic Planning,
MediaCom
USA
Tamara Alesi has been in media more than 18 years, with stops that included running Apple's digital assignment at OMD. But her impact in less than a year since joining MediaCom USA as managing partner-head of digital strategy has been perhaps her most noticeable yet.
Ms. Alesi, 41, said she made the jump partly because she was drawn by MediaCom USA CEO Sasha Savic's focus "on content and connections" beyond just what's commonly called "media." She quickly helped bring Revlon's "Love Is On" campaign to life with "Love Test," a film from Tatia Pilieva to capture couples talking about their relationships and improving them with a daily beauty ritual. She's helped improve Revlon's client rating of MediaCom by 33% in six months and bring the brand to dollar-share growth for the first time in a decade.
With Subway, another client, she's helped boost agency revenue and bring some measurable media success with a program that included using Foursquare to measure impact of digital ads on foot traffic. —Jack Neff
What's your must-have media property of the moment?
My phone is my bible. I do everything through it. My favorite apps are Venmo mobile wallet, Pinterest and Foursquare.
How do you rate the media coverage of election 2016?
First, I'm with her. Second, I think John Oliver and Bill Maher are the only good things to come out of the 2016 election.
Do you use an ad blocker?
Absolutely not. I actually like ads. I love what I do.
What will be the hottest thing in media in 2017?
Messaging. Consumers are leaning into brands. They want you to be relevant to them. They want you to have a one-to-one communication.
Who's your favorite follow in social media?
John Durham, managing general partner of strategy firm Catalyst, on Facebook or @durham200 on Instagram. He's a mentor to me and someone I've followed in business a long time.
×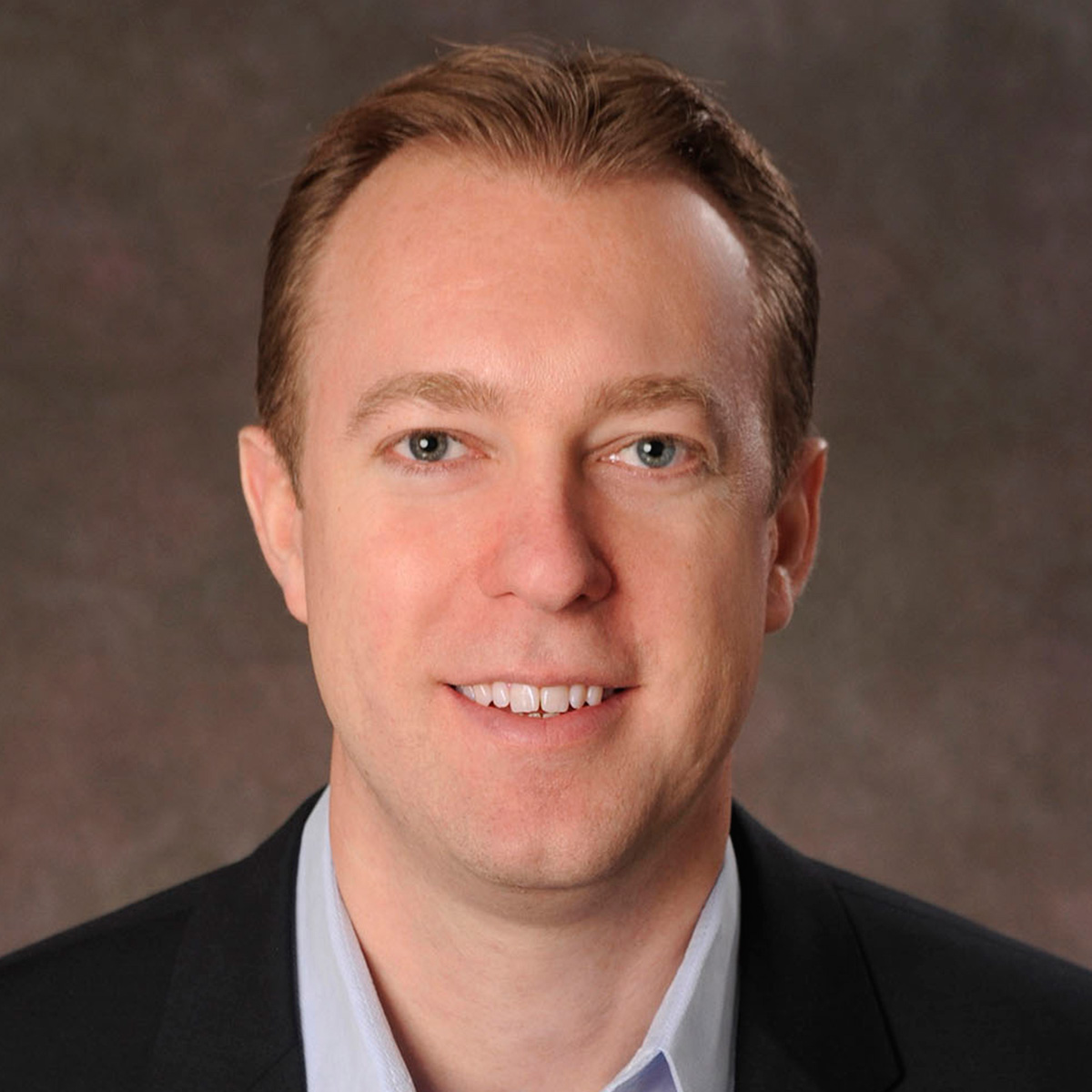 Marc DeBevoise
President-chief operating officer, CBS Interactive
It's become crucial for traditional TV networks to forge more direct relationships with viewers as the TV ecosystem moves from bloated bundles of broadcast and cable networks to slimmed-down packages and à la carte options. CBS has been at the forefront of this progression, rolling out its direct-to-consumer subscription service, CBS All Access, last year. Led by CBS Interactive President and Chief Operating Officer Marc DeBevoise, All Access already boasts about 1 million subscribers, according to the company. And All Access is making an aggressive push into original content with a spinoff of "The Goodwife," a digital edition of "Big Brother" and the highly anticipated "Star Trek: Discovery." The company also recently announced a commercial-free option for All Access. Mr. DeBevoise separately spearheaded the launch of CBSN, the network's 24-hour streaming news service, and oversaw the streaming of Super Bowl 50 across all devices.—Jeanine Poggi
What's your must-have media property of the moment?
Well, this summer it was "The Good Wife." I was a fan before, but given our new spinoff, I went back and watched all 150-plus episodes this summer. So good. So easy to get in and get in deep again. Excited for our new one. "Ray Donovan" has also had me glued. Fantasy football is back now, so my time will be split going forward.
How do you rate the media coverage of election 2016?
Our sister network, Showtime, has a show called "The Circus." It's well titled. Media coverage is all over the map. I'm proud of what we've done at CBS News and CBSN specifically. Many others have done good work too. But when you're covering a circus, it's always going to be interesting, and never easy.
Do you use an ad blocker on your phone or desktop?
I don't.
What will be the hottest thing in media in 2017? VR, AR, live sports on linear TV, cord-cutting, you name it?
In terms of overall trends, I think the pivot of many web media companies to video -- not CBSi, we've been video-centric for nearly a decade -- will be the hottest trend … frankly, it's already starting. However, advertisers are savvy to the fact that all online video is not created equal and will continue to invest first and foremost in content that is truly premium, well-lit and delivers the most engagement and ROI. I also think the launch of a few more digital-first, multichannel providers will continue to evolve online video distribution next year.
Who's your favorite follow in social media?
Our late night guys [Stephen] Colbert and [James] Corden.
×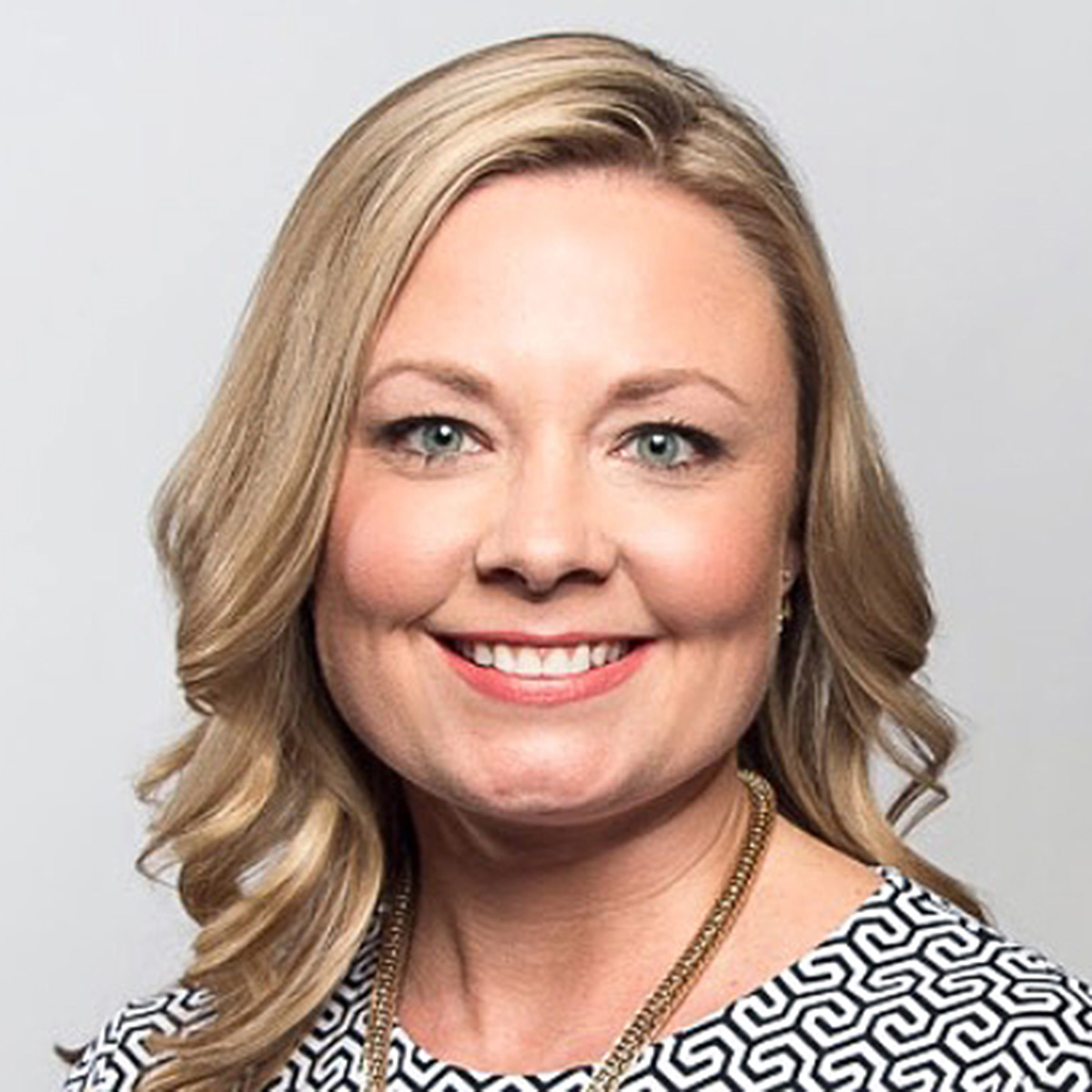 Lisa Schoder
Digital Marketing Manager, Ford
Ford is not an Olympics sponsor. But that didn't stop Lisa Schoder from leading one of the more innovative Olympics-themed marketing efforts of the year, using Snapchat ads to make veiled but recognizable Olympics references while still avoiding land mines like trademarked terms.
Ms. Schoder has also been at the forefront of Ford's foray into virtual reality, including the August introduction of a new virtual reality app for iOS and Android that spotlights vehicles like the Ford GT race car. The app "offers a new touchpoint for tech-savvy consumers to connect with our brand," she said this summer.
Ms. Schoder has the technical know-how to manage such efforts. She holds a master's degree in automotive engineering and an MBA from the University of Michigan. She started at Ford in 1999 in product development before later moving to the marketing department. —E.J. Schultz
What's your must-have media property of the moment?
Our media team does a fantastic job of balancing the tried and true as well as being open to testing and experimentation. I'm really proud of Ford's ability to innovate in media and content creation, and our openness to trying new and emerging platforms like podcasts. Our work here has demonstrated significant brand lift.
How do you rate the media coverage of election 2016?
It's certainly an interesting time for our country. It's incredibly informative to consume content across multiple media platforms and see how the issues are being communicated to different audiences.
Do you use an ad blocker on your phone or desktop?
No, I don't. I'm actually intrigued by the kind of advertisers and brands that target me with their content. It's an opportunity to learn!
What will be the hottest thing in media in 2017? f
I'm eager to see how VR continues to evolve and scale next year. We've developed a strategic point-of-view for how Ford plans to use the storytelling medium and I'll be interested to see how other brands approach it.
Who's your favorite follow in social media?
There are so many but I've recently started following thepuppydaily on Instagram. They are a puppy pic aggregator and it's a mega dose of positivity to get me started each day!
×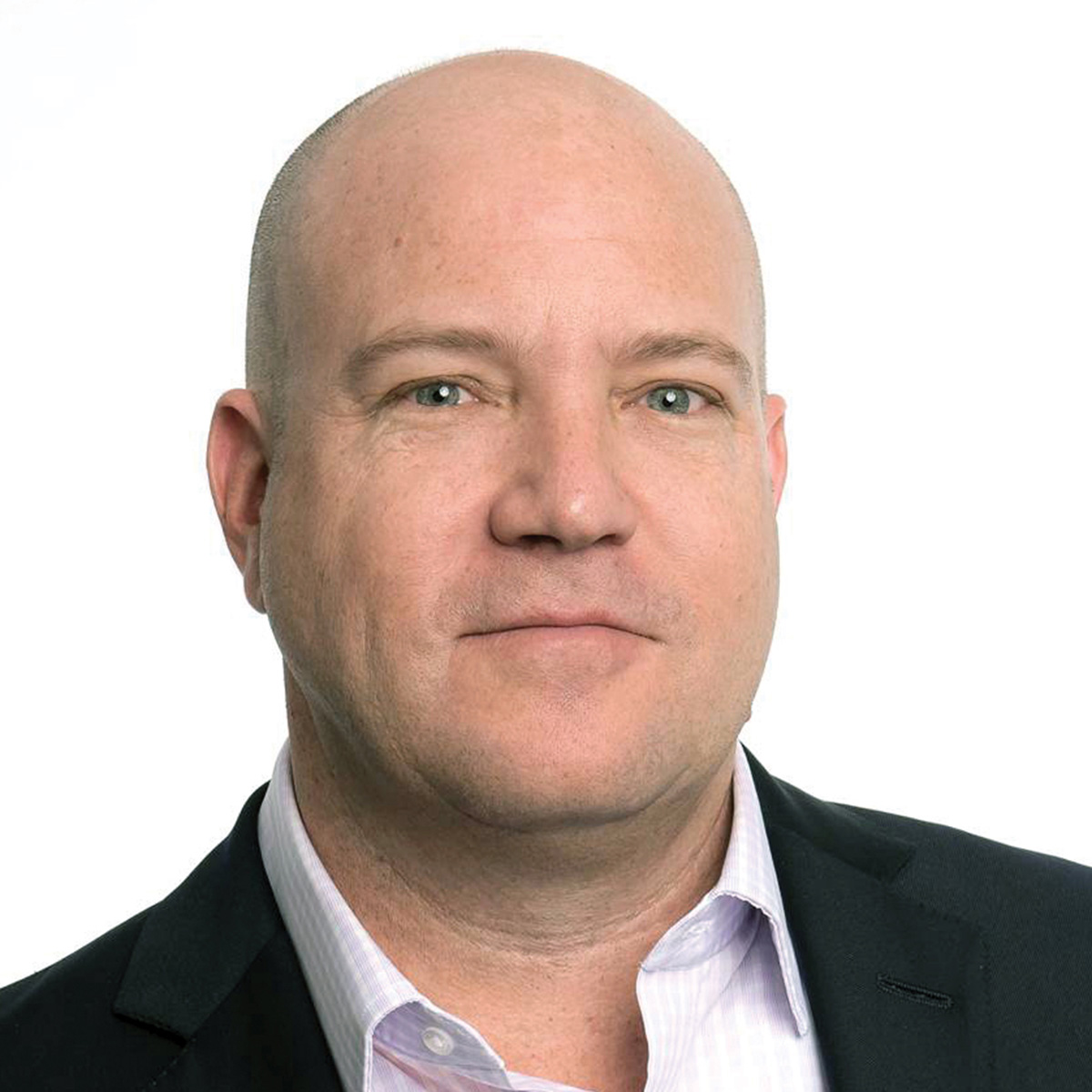 Scott Hagedorn
CEO, Hearts & Science
What will the trend be in 2017?
Increasing personalization in marketing and doing it without being too intrusive.
Do you have any favorite TV shows?
I love "Black Mirror," "Stranger Things," "The Man in the High Castle" and "Game of Thrones." And none of these shows can have marketing. It's going to get harder to get through to people on mobile devices as TV networks become paid. Content will become more important.
What do you think of new technology such as VR and AR?
VR has a ways to go in terms of quality. I was less enthusiastic about AR until "Pokemon Go."" It opened my eyes to possibilities in AR.
Do you have any favorite mobile apps?
×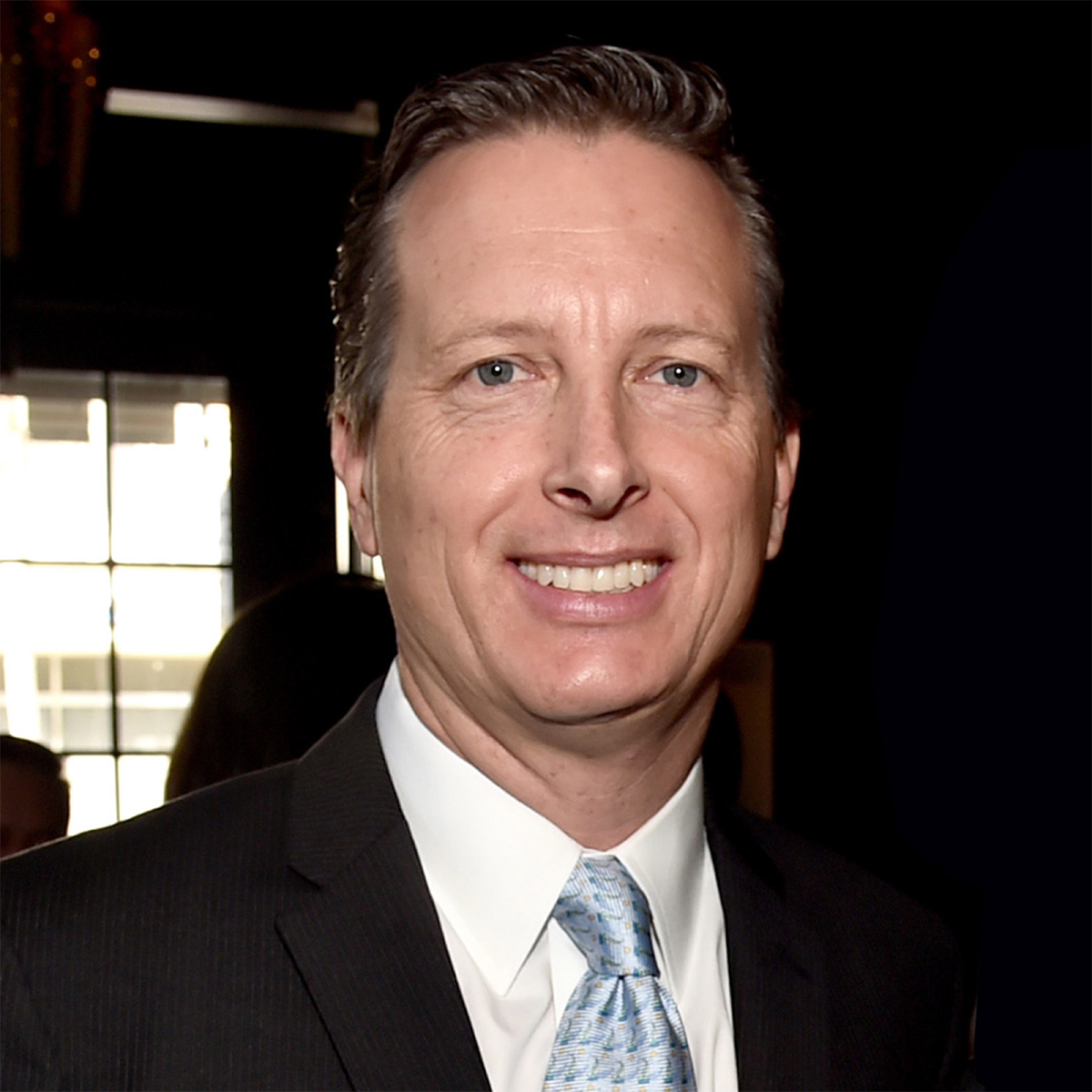 Charles Harder
Attorney, Anti-Media Maven
From the start, the idea behind Ad Age's Media Mavens has been to recognize those who are shaping (and reshaping) the media universe. When the editorial team that assembles the list got together and discussed who's doing exactly that, some committee members pointed out that one person, arguably above all others, has remodeled the media world in 2016—but in a way that has left many in the media feeling gobsmacked. For that reason, Charles Harder is our 2016 Anti-Media Maven.
As Mr. Harder's own biographical statement at the website of his Los Angeles firm Harder, Mirell & Abrams notes, he's positioned himself as "one of the few go-to litigators in the United States for privacy, defamation, entertainment, intellectual property and business litigation." If there was any doubt of his go-to status, consider that since the Hulk Hogan verdict, Harder has been retained by Melania Trump in her lawsuit against the Daily Mail, and by Roger Ailes, on whose behalf he sent a letter regarding a possible defamation claim to New York magazine regarding its coverage of the former Fox News chairman.
There are those in the media world who fear a Harder-induced chilling effect, given that the $140 million Florida jury trial judgement against Gawker Media drove it into bankruptcy and resulted in the shutdown of flagship Gawker.com. But the way Harder sees it, according to a guest column he wrote for The Hollywood Reporter in April, he's just fighting the good fight: "
Beyond the legal issues, the jury's verdict sends a message to irresponsible websites: Think twice before you invade someone's privacy or violate their rights. Just because rules might seem more relaxed on the internet, the same laws that protect people still apply." Duly noted. —Simon Dumenco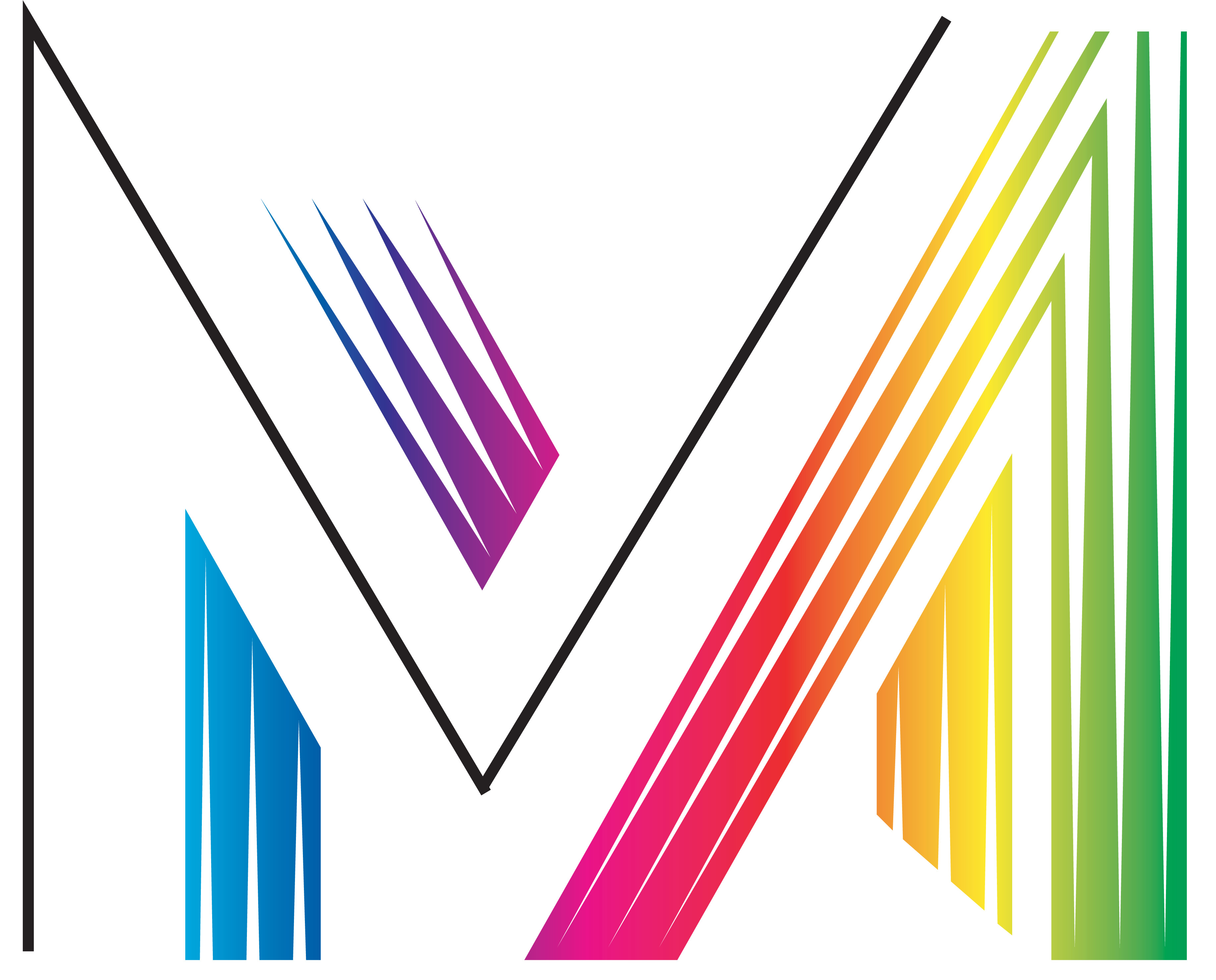 Media Mavens 2016
From Megyn Kelly to Sam Dolnick to Keith Cartwright to Samantha Bee, these are the media players making big moves.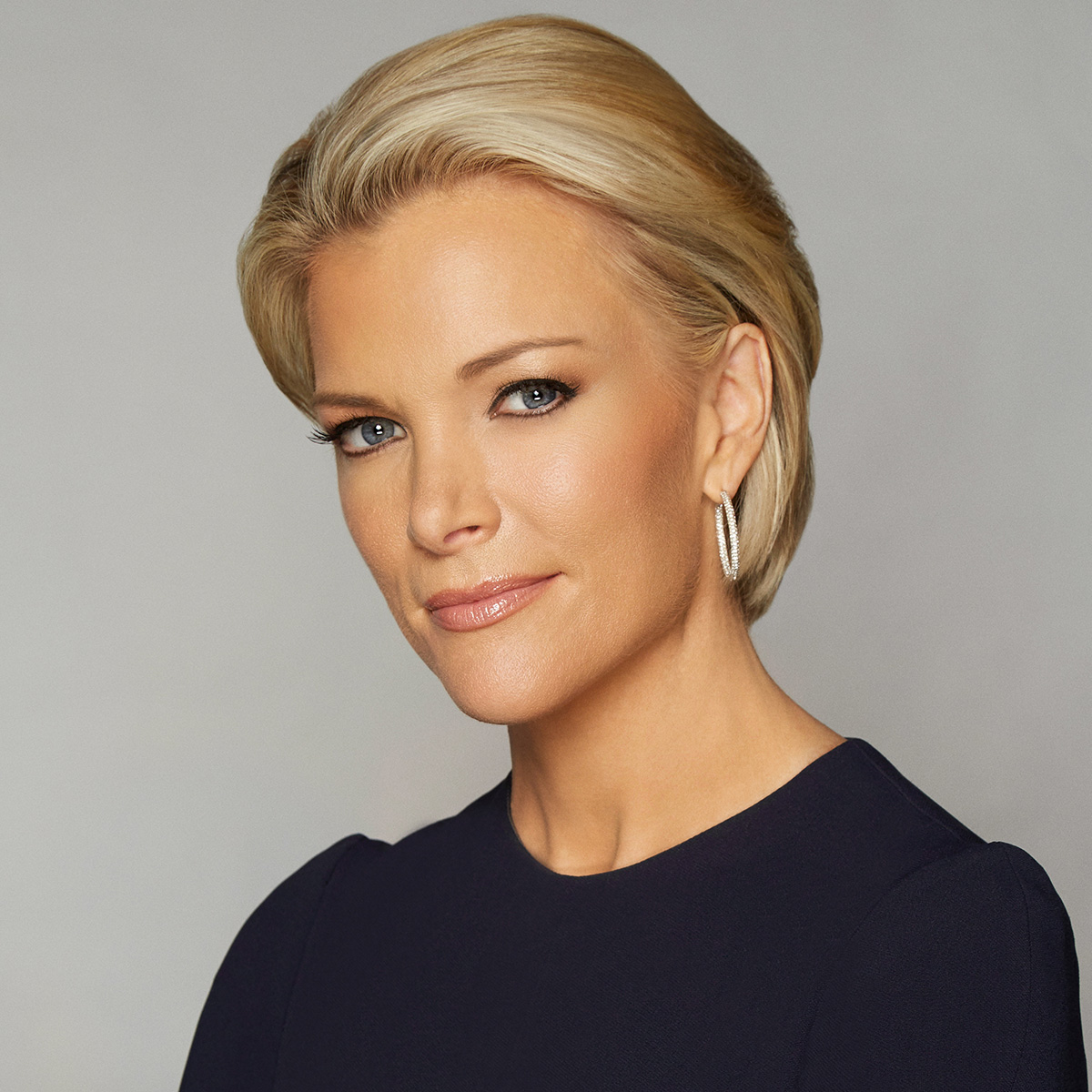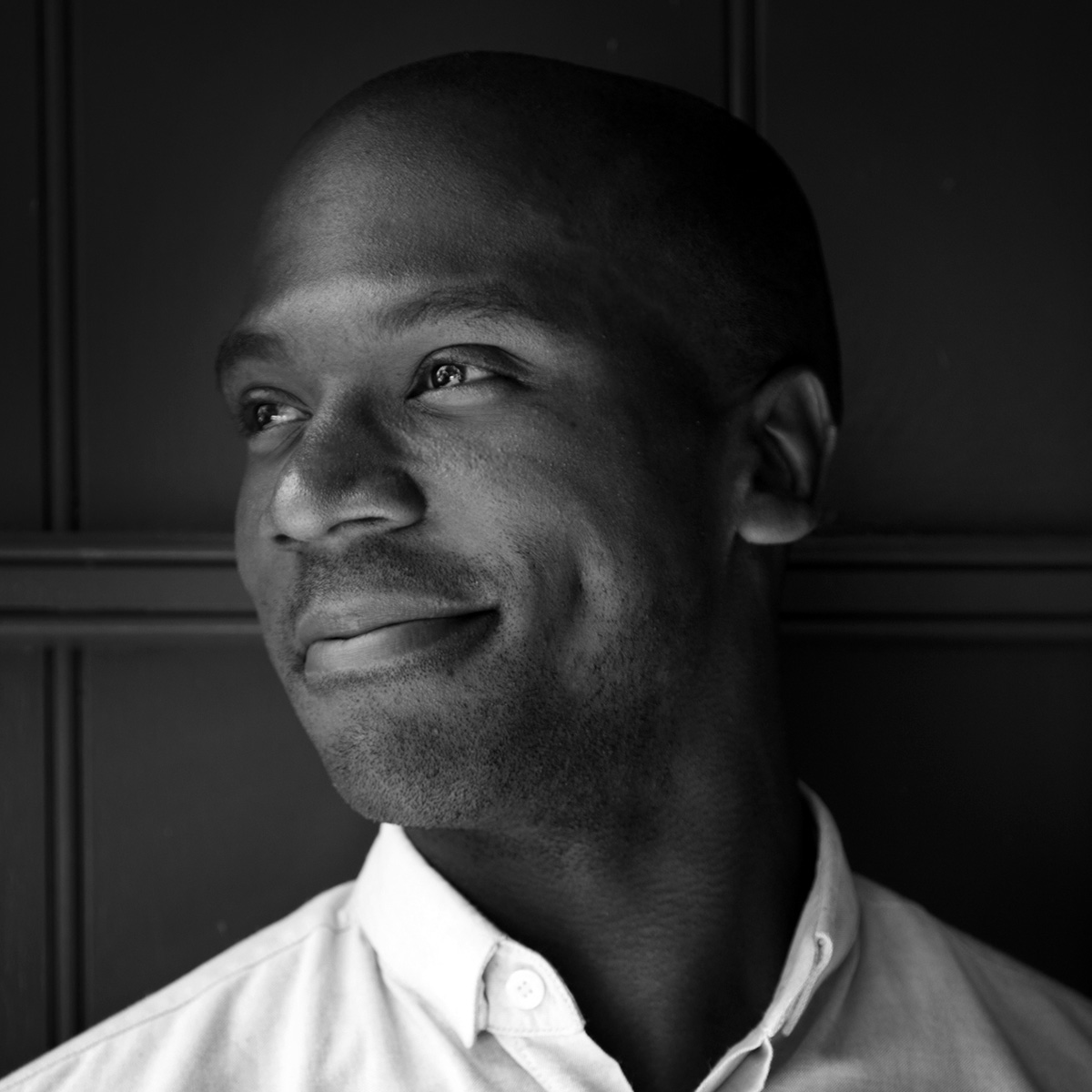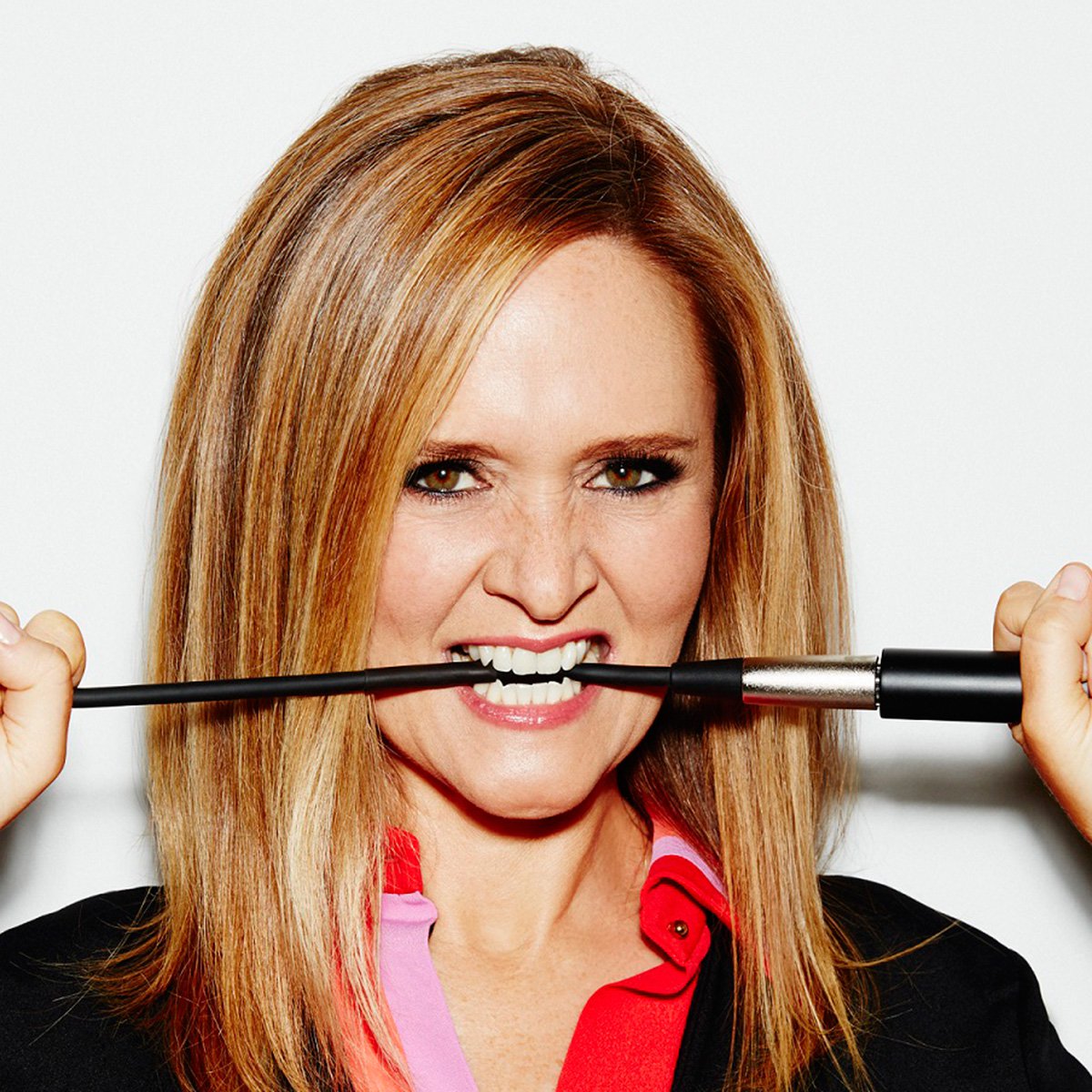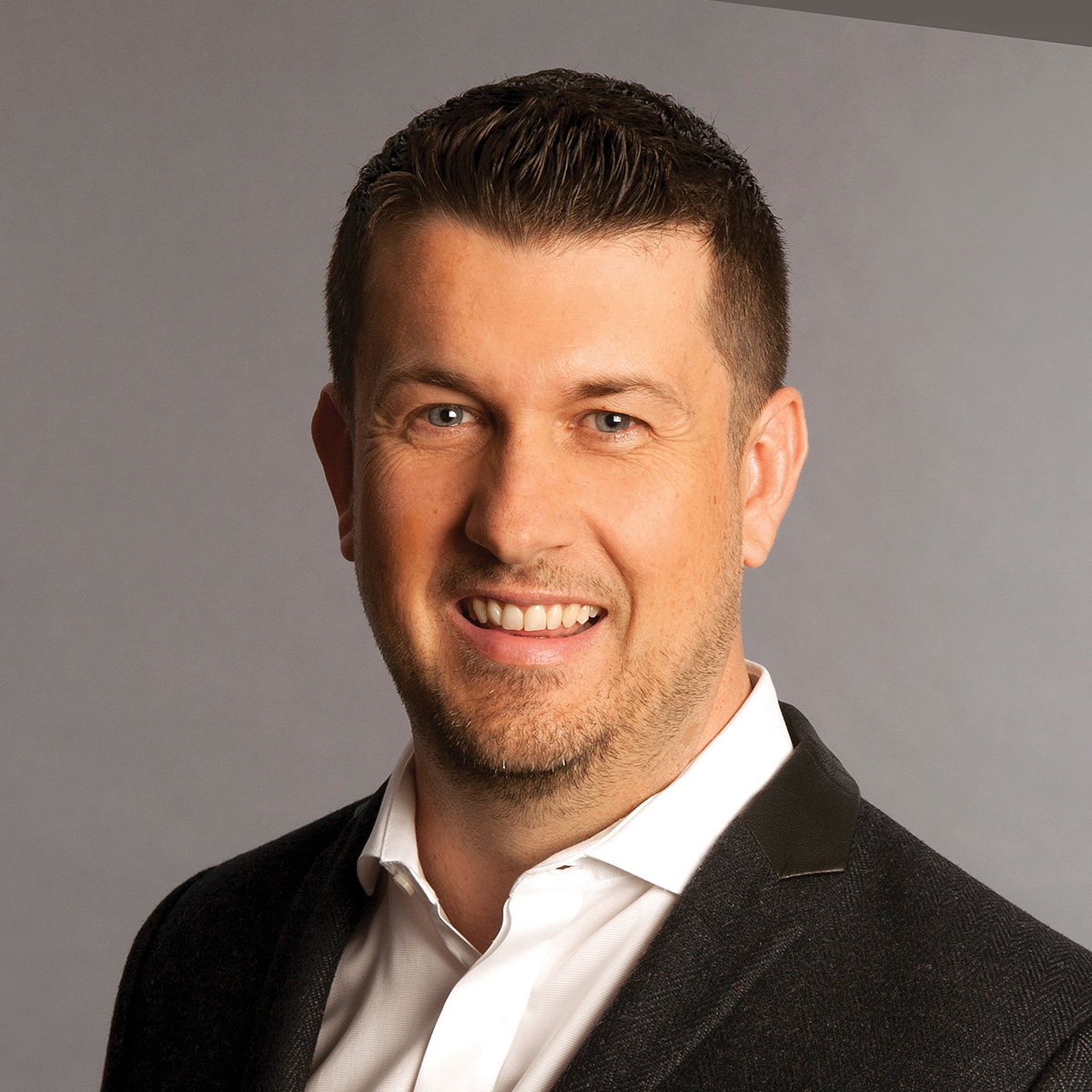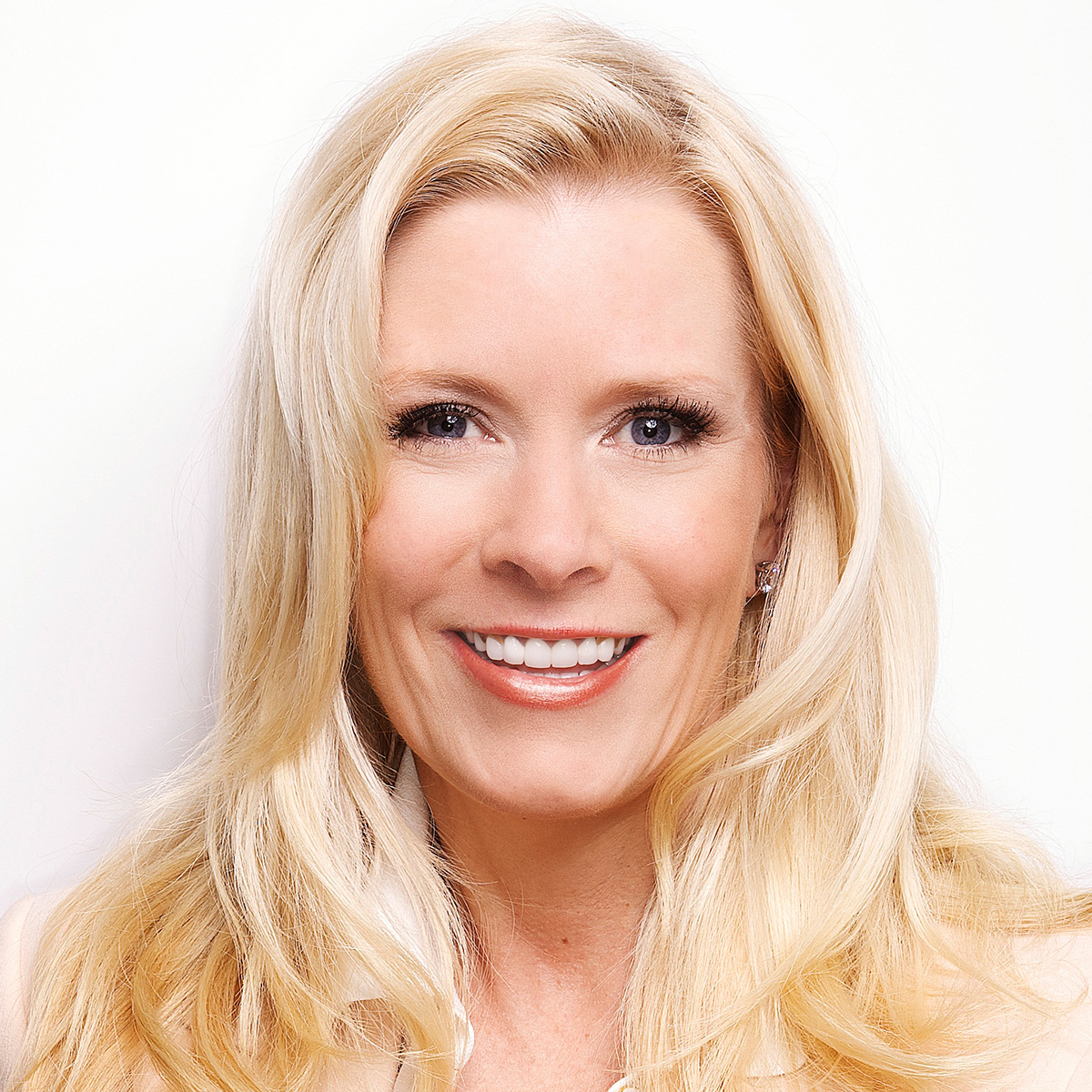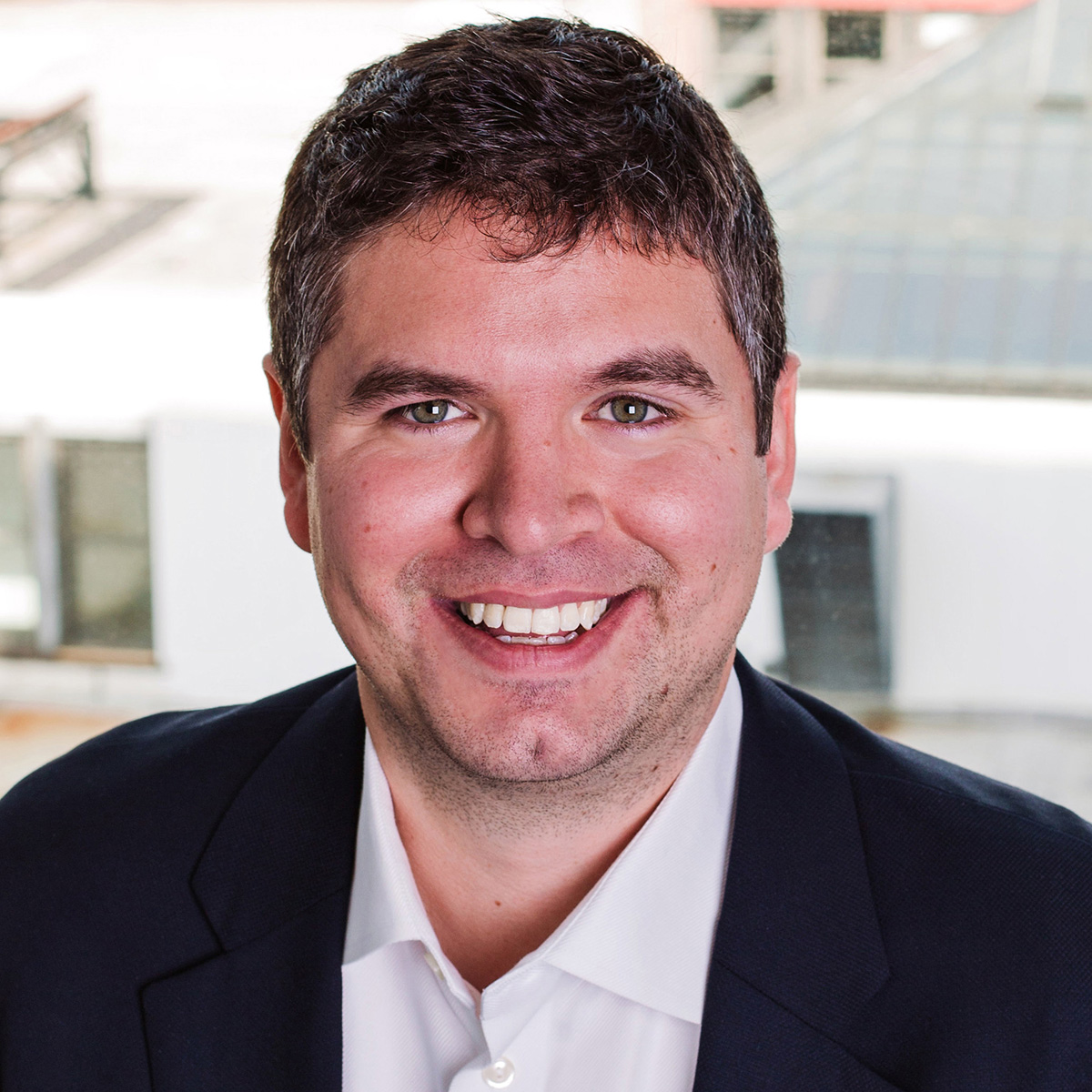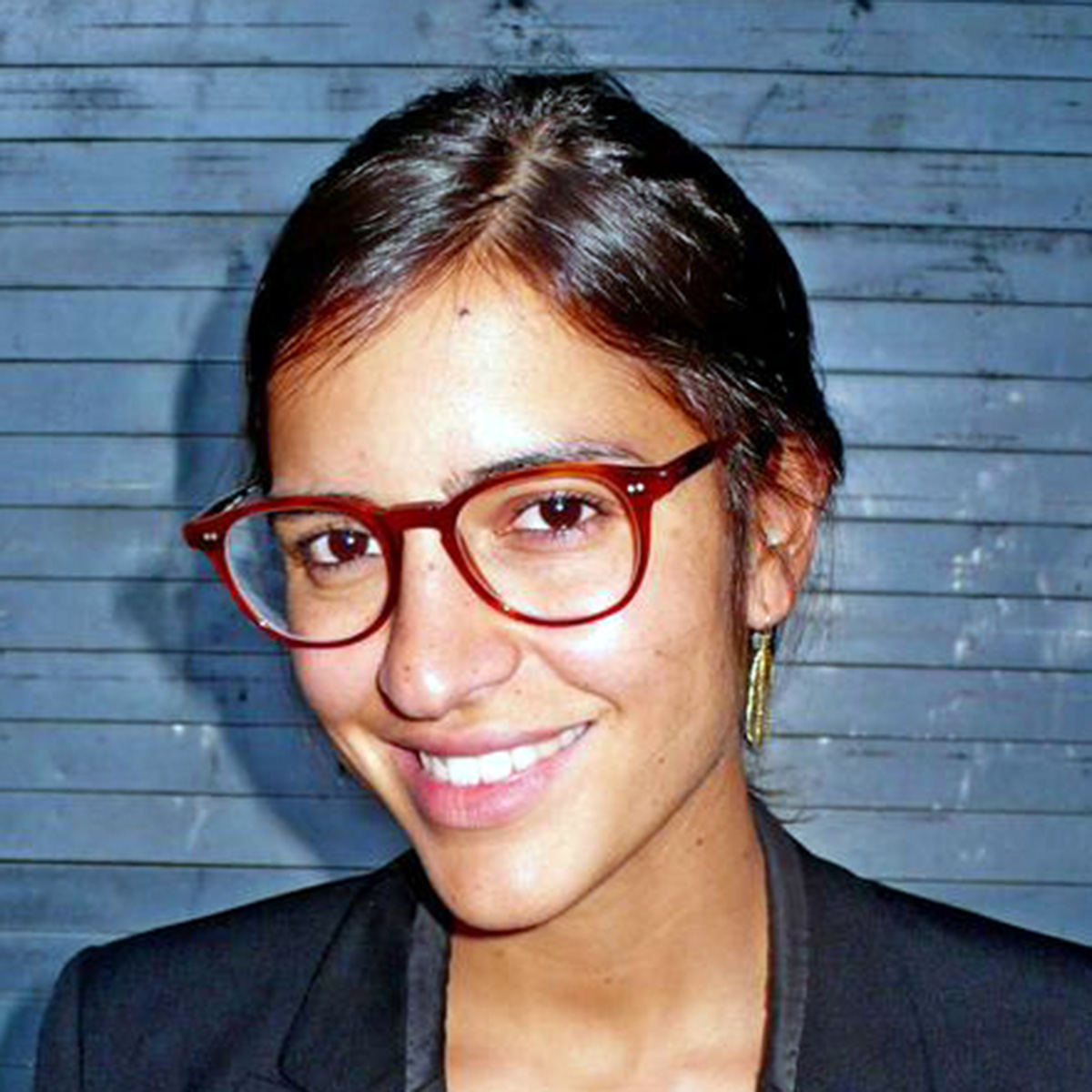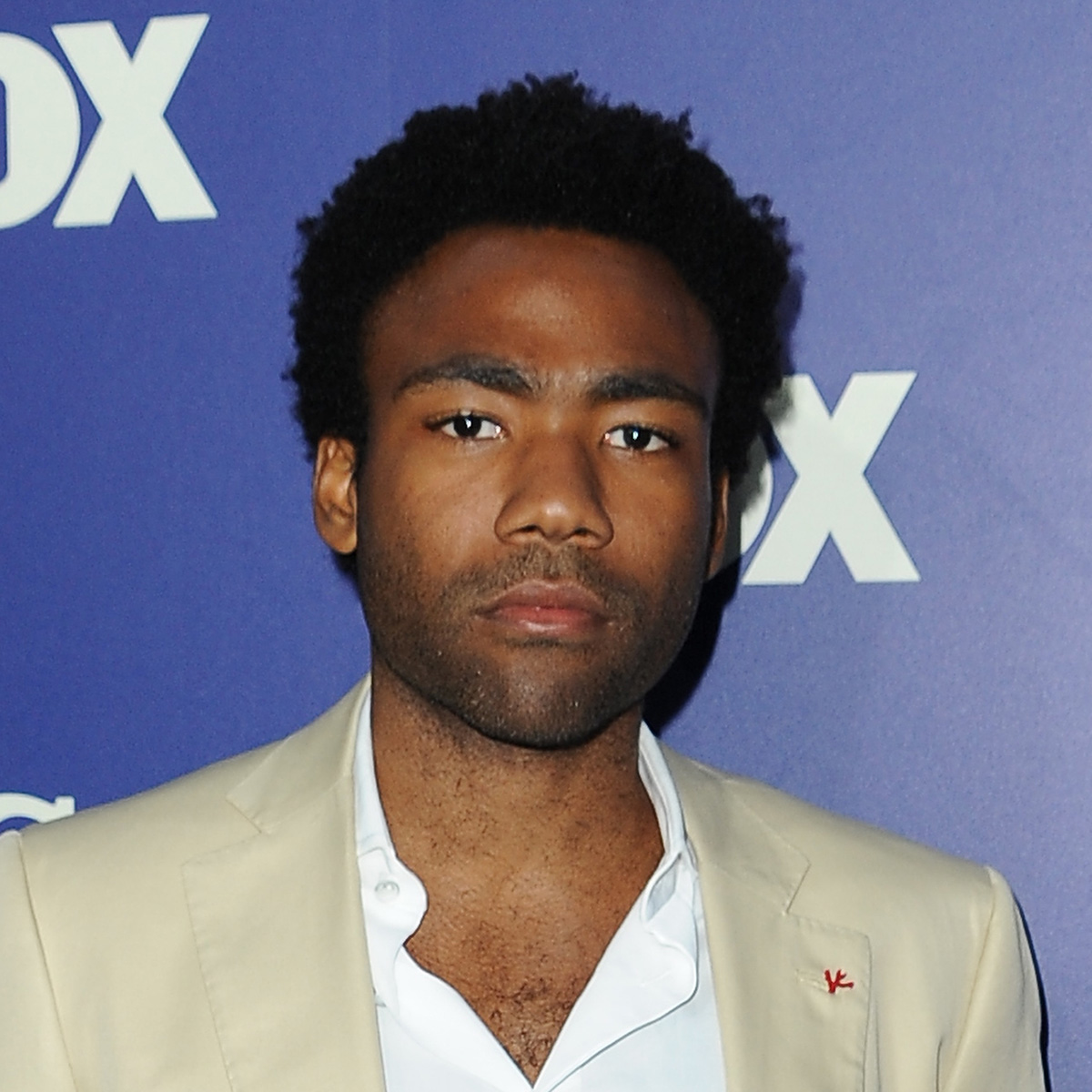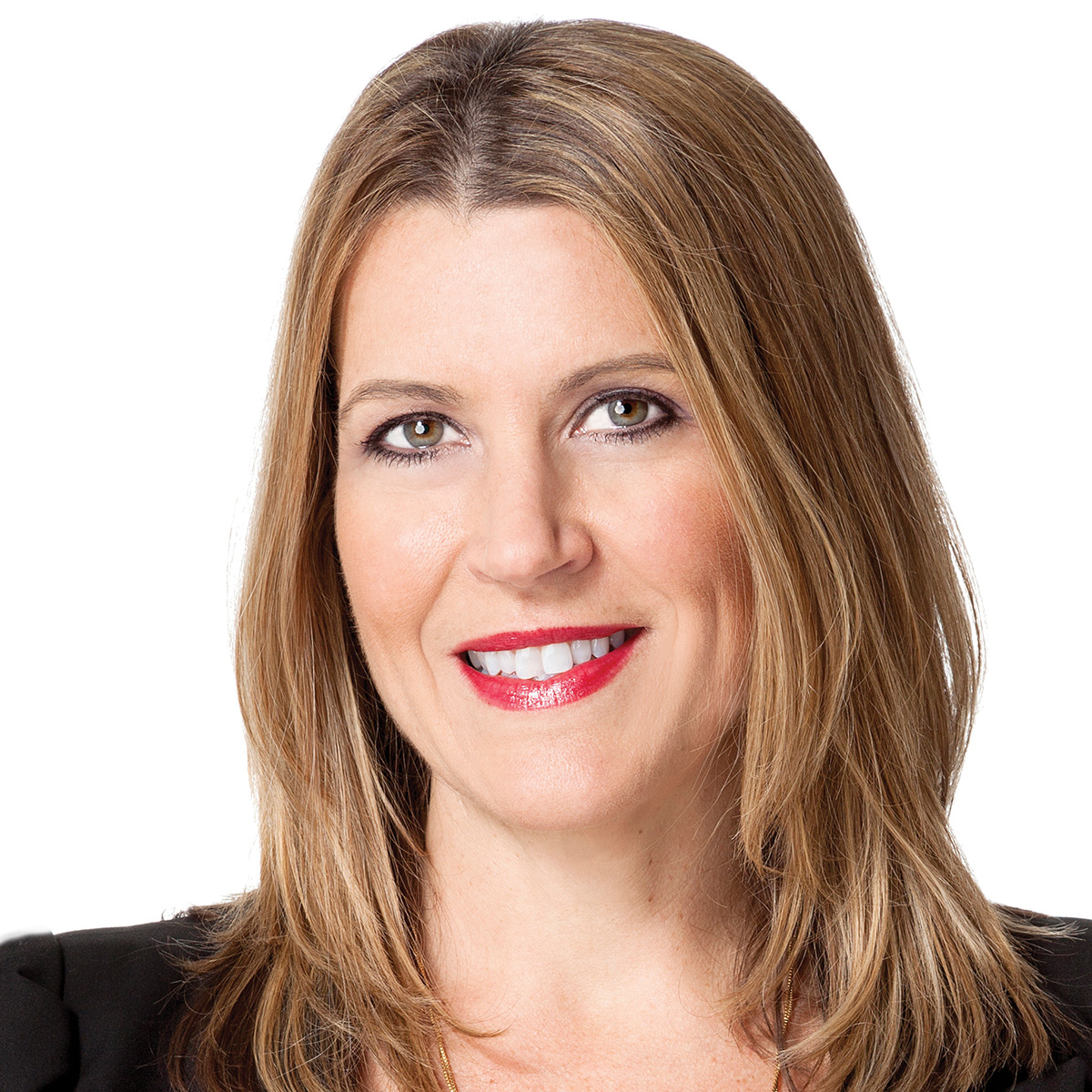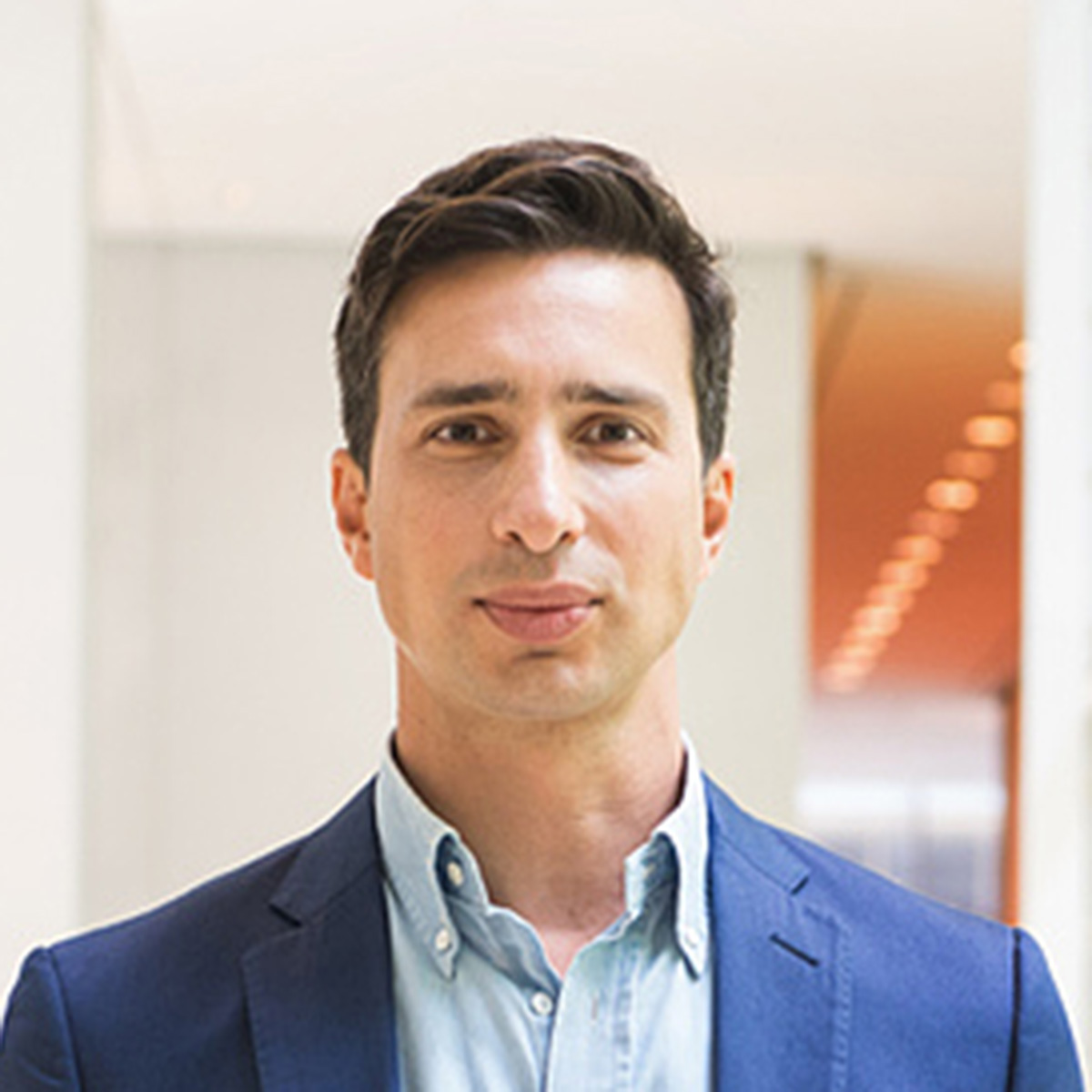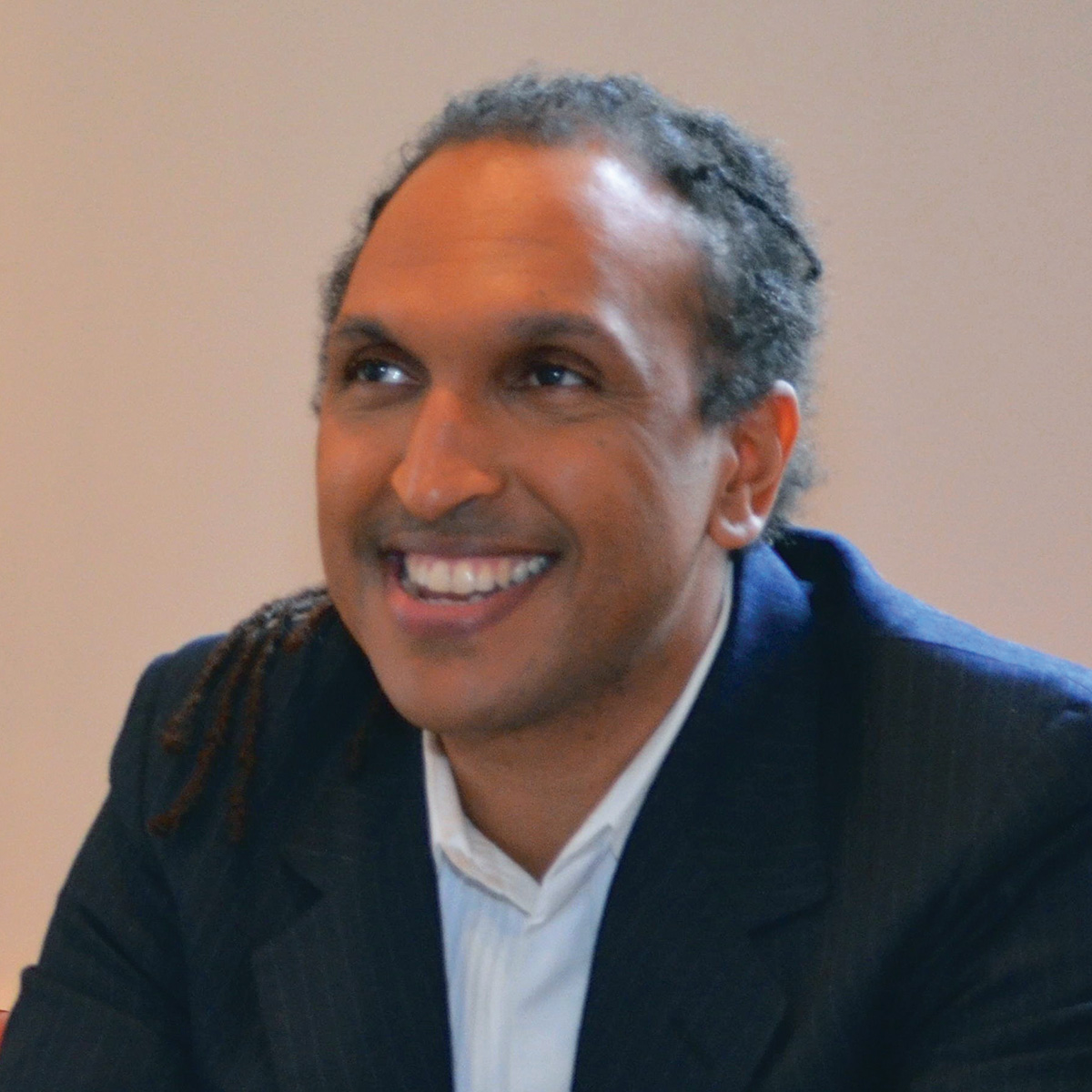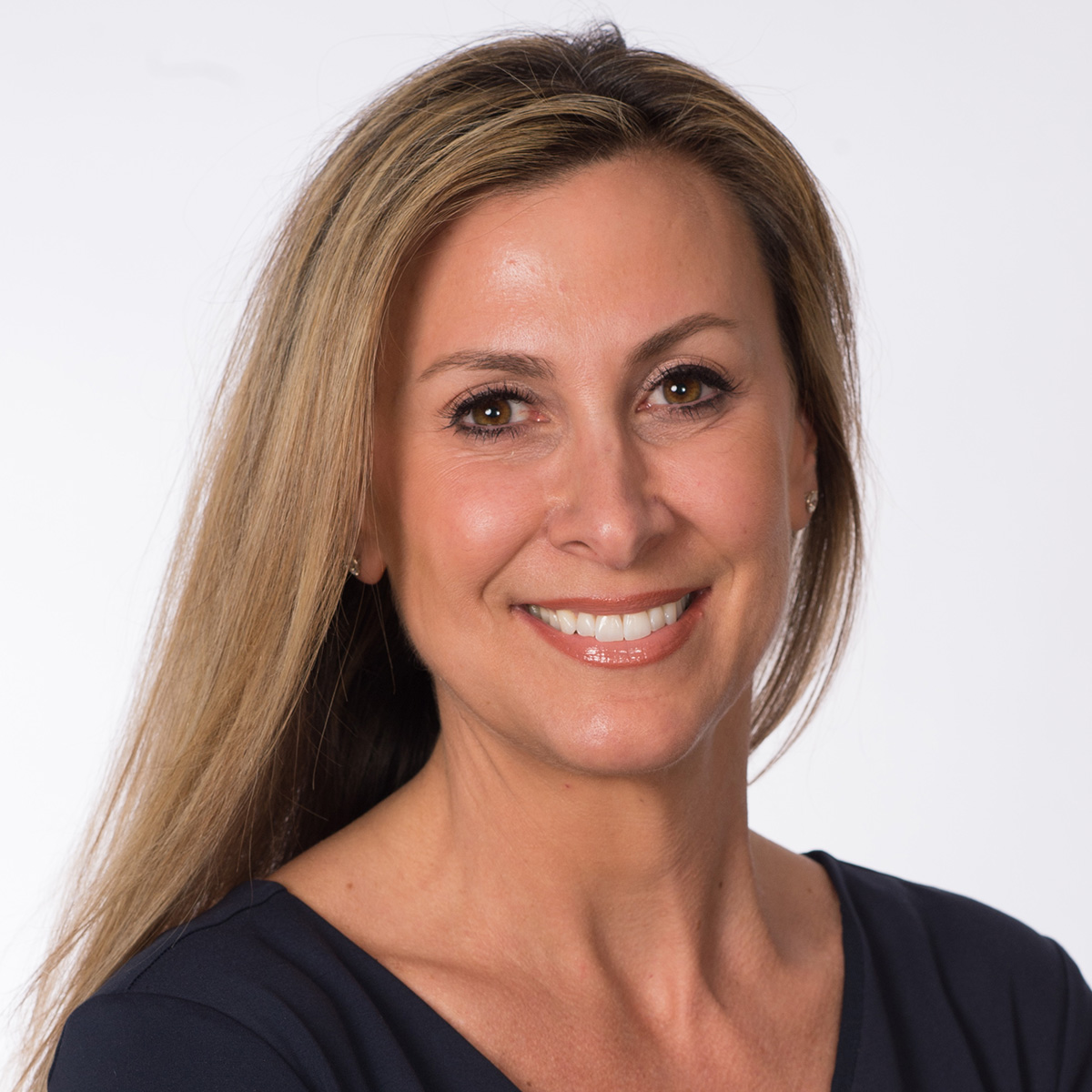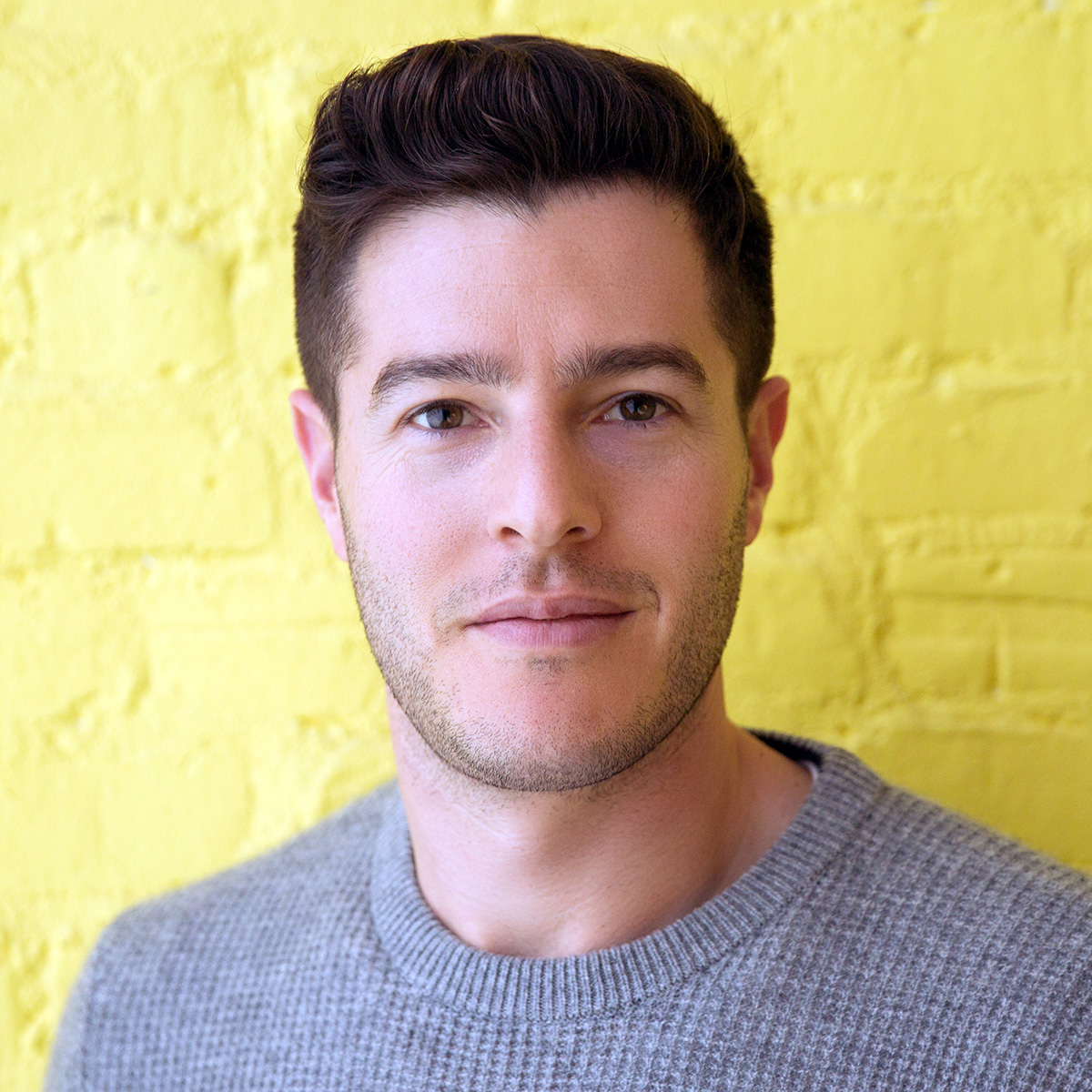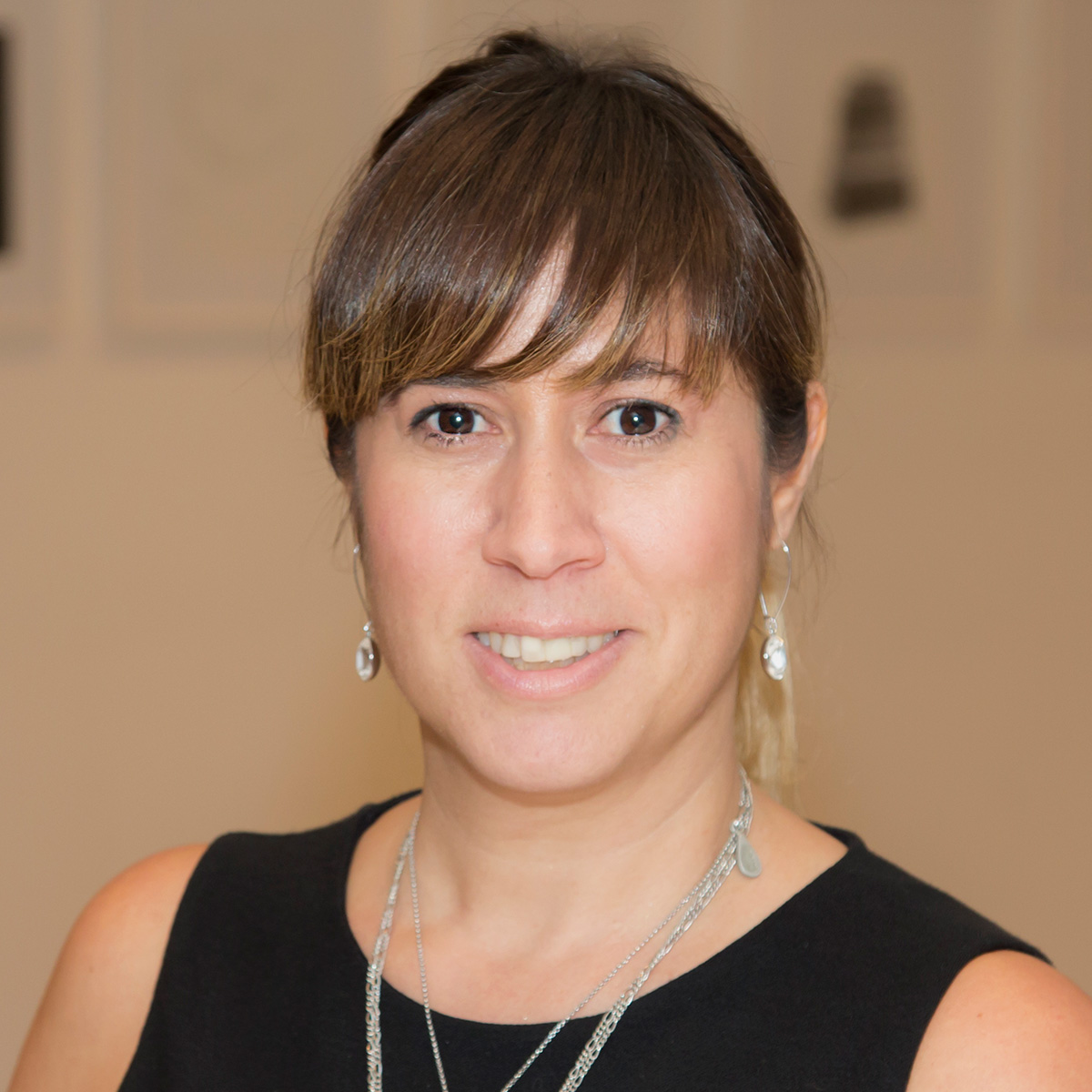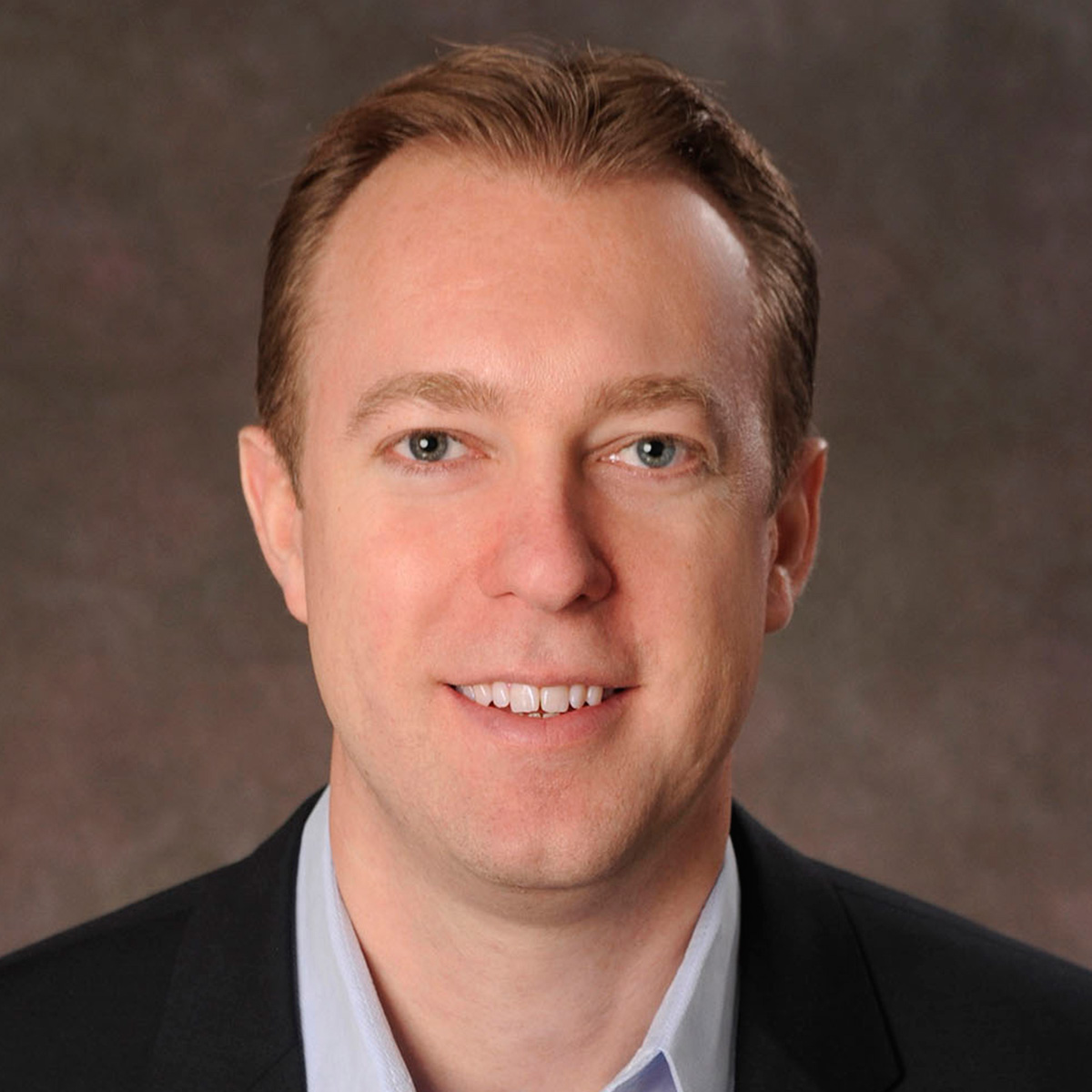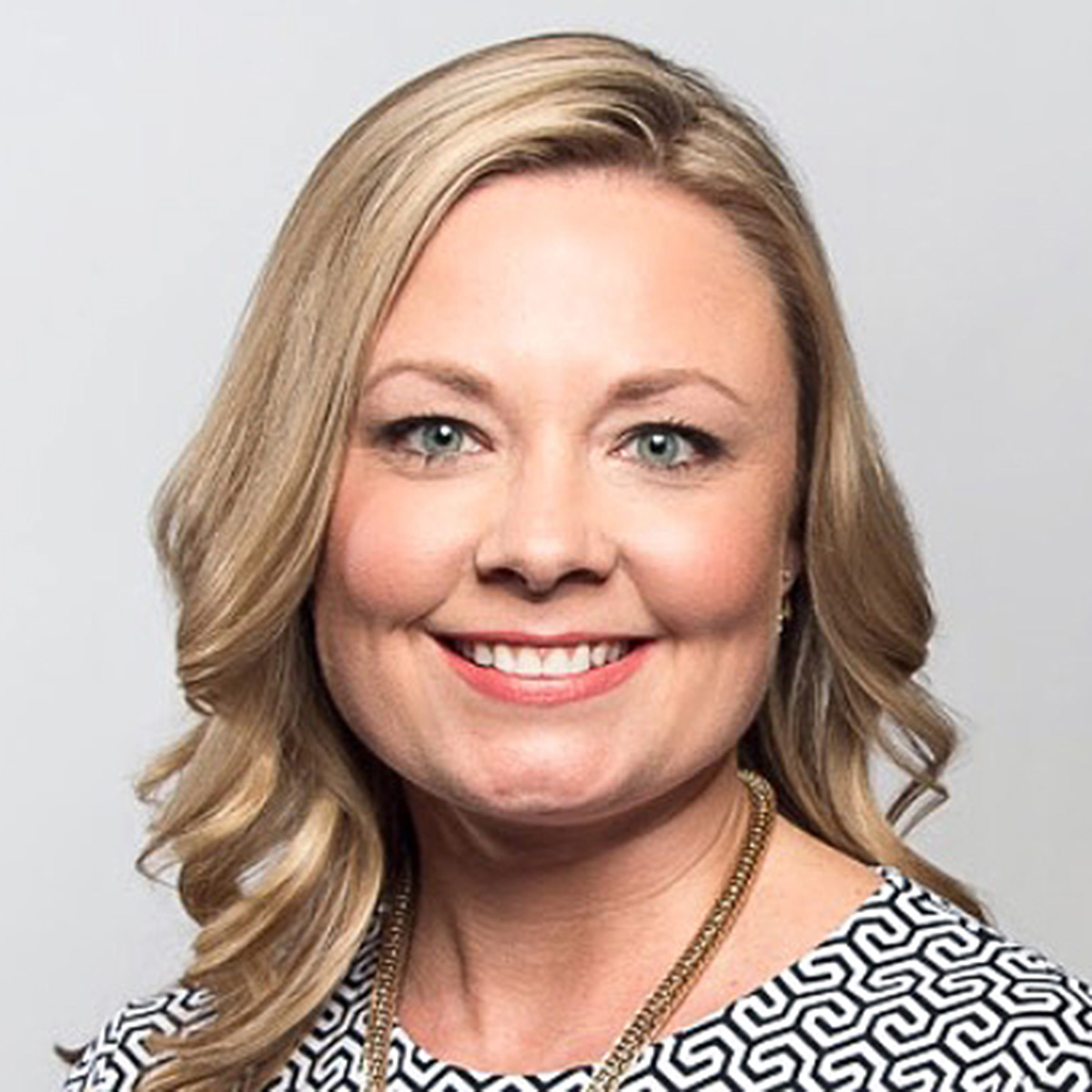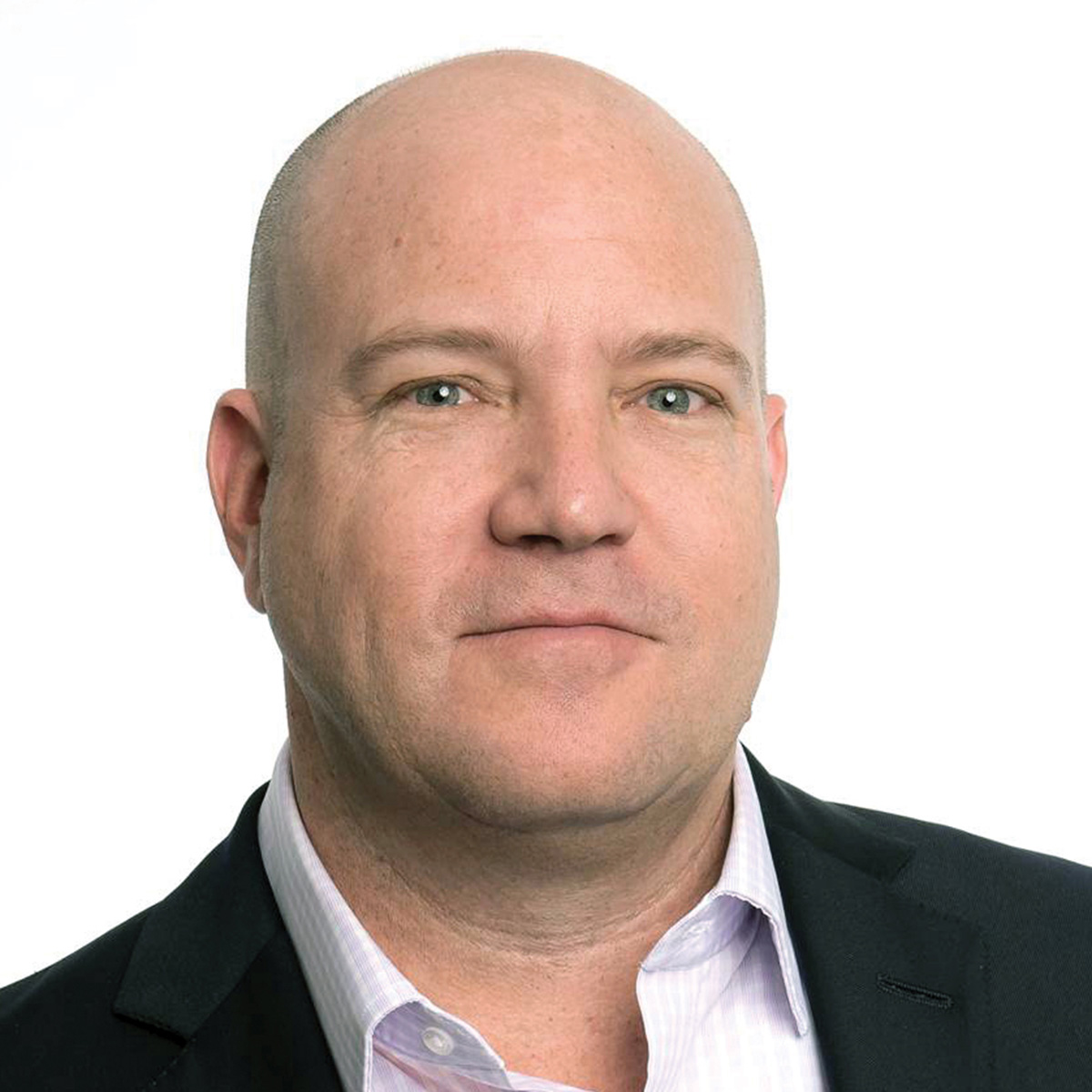 ANTI-MEDIA MAVEN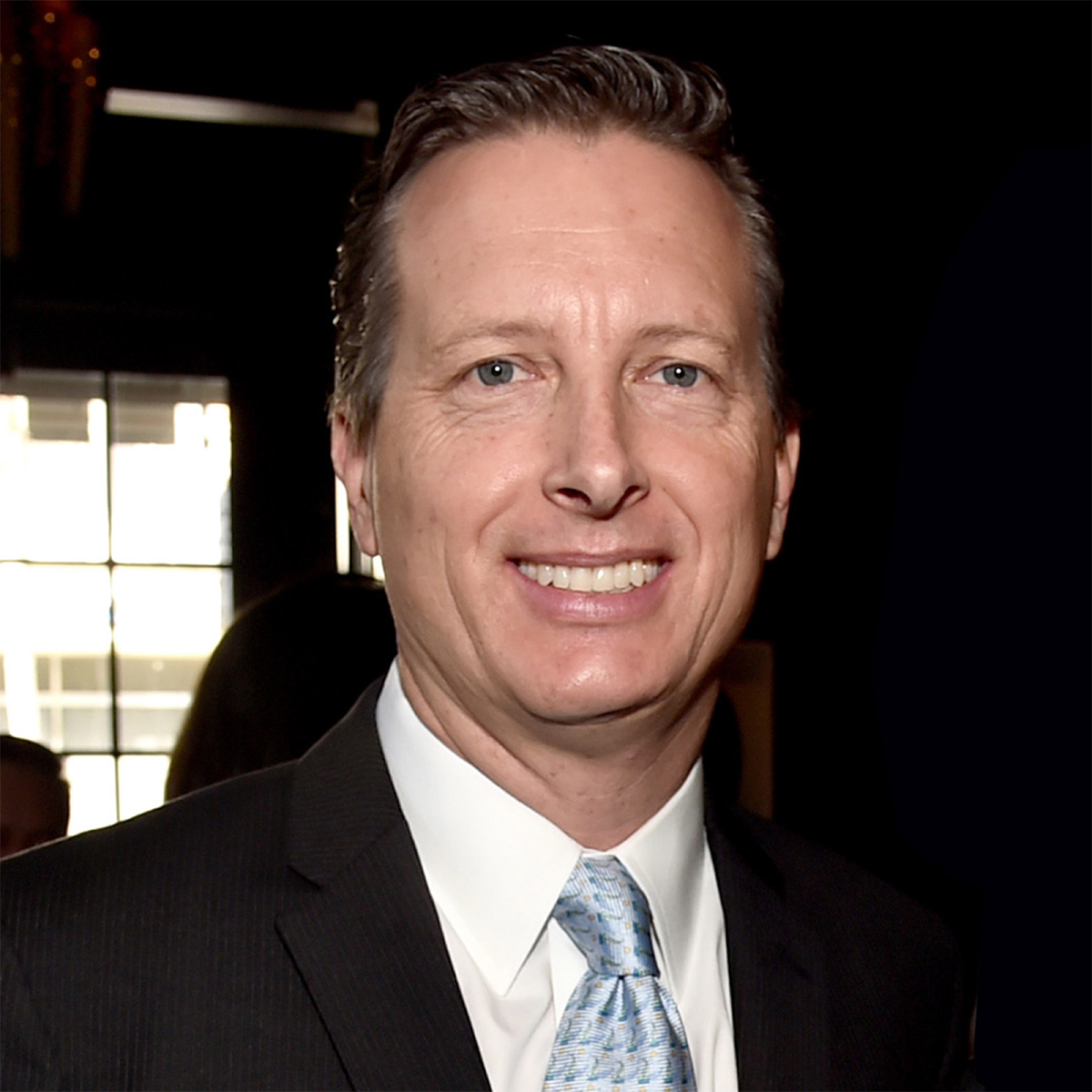 Photo credits: Charles Harder:
Getty Images
; all others courtesy. Online production: Chen Wu.