Special Report: TV Upfront
The Most Popular Words Used in 2016 TV Upfront Pitches
'Content,' 'Digital' and 'Audience' Were Big, but So Were 'Hamilton' and 'Trump'
TV execs and their teams spends months choosing just the right words to say during their upfront pitches to media buyers and marketers. Even after their efforts to stand out, however, networks inevitably wind up saying many of the same things.
Prevailing themes during this year's crop of presentations included the importance of live programming, the reach of traditional TV, how marketers can apply data to their media buys and TV's strength compared with digital video. Oh yeah, and there were lots of Donald Trump jokes.
Here's a word cloud of the most popular words in this year's upfront pitches, based on the prepared remarks for five of the week's stage shows.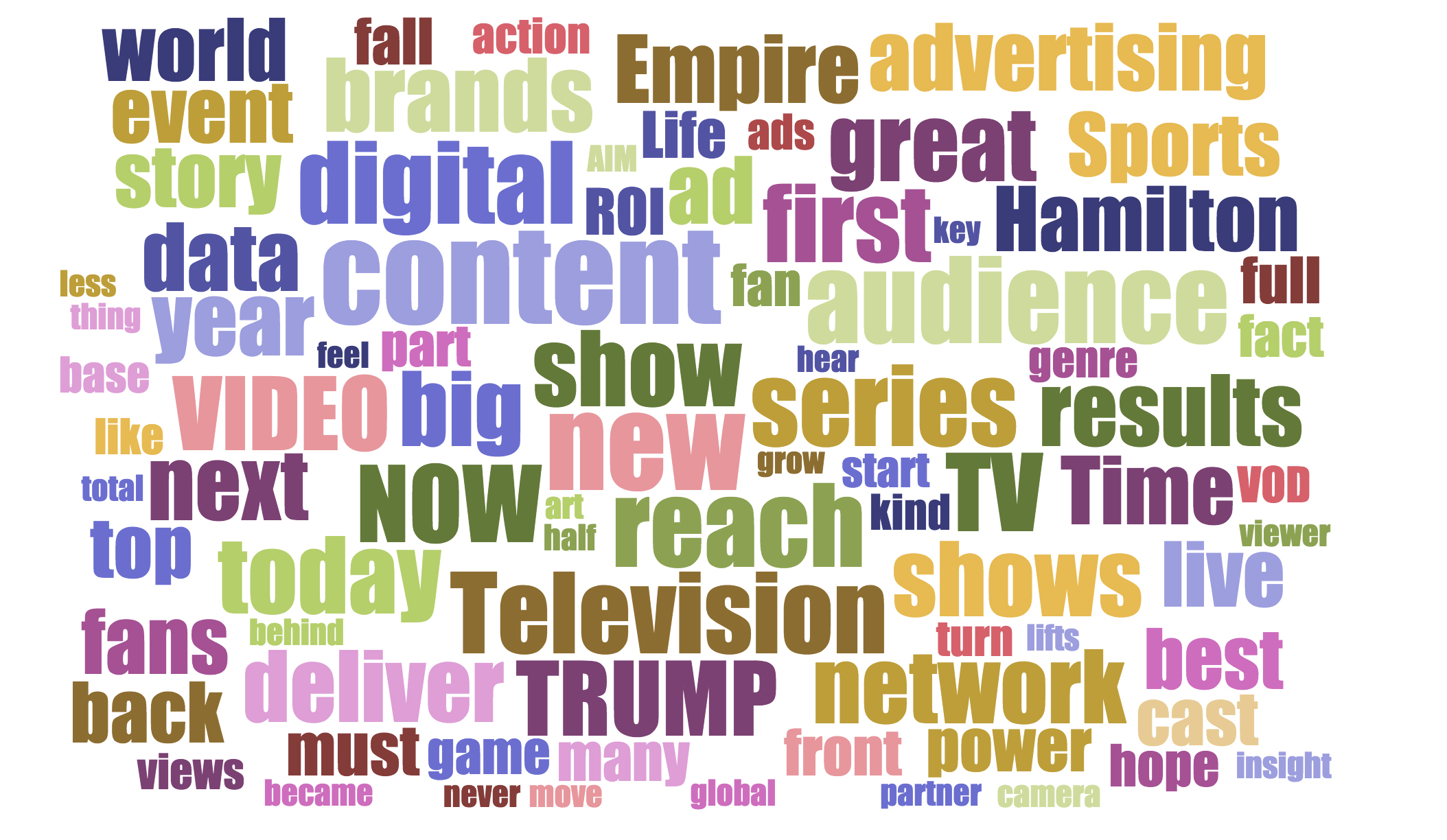 Credit: Graphic by Chen Wu