Welcome to Ad Age's 17th annual Women to Watch, where we highlight accomplished women who have made significant contributions to marketing. This year's class of 30 includes women who are reshaping the media landscape (Xbox's Nancy Tellem and Maker Studios' Erin McPherson); breaking marketing boundaries (Diageo's Syl Saller and Huggies' Lizette Williams); rethinking data (Starcom's Danielle Gonzales) and blazing new trails for business-to-business (Cisco's Blair Christie; Dell's Karen Quintos and Salesforce's Lynn Vojvodich). Many of them are also dedicated to opening up new opportunities for their peers, such as L'Oreal's Rachel Weiss, Resource's Kelly Mooney and Havas' Patti Clifford. We hope you will enjoy reading about them as much as we did discovering them.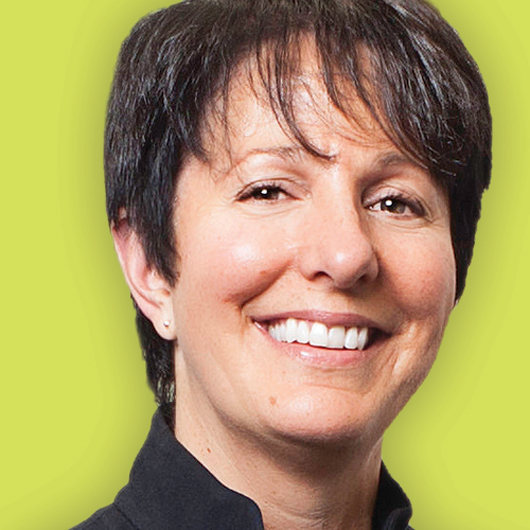 Kristi Argyilan
North America president, Magna Global
Kristi Argyilan is certainly worth watching. Not long after we chose her for this list, it was announced she would be joining Target as senior VP-guest engagement on June 2.
As North America president of Magna Global -- the digital-buying arm of Interpublic media-agency network Mediabrands -- Ms. Argyilan led the shop's aggressive push into programmatic and automated buying. Her team built a consortium of media companies to support the automated-buying agenda in media like TV, and recently inked a partnership with ComScore, Rentrak and Experian to build a system combining TV and mobile data.
How this will translate to Target, where she will "integrate the retailer's paid, earned, owned and shared media initiatives," is yet to be seen. But we'll be watching to find out.
Twitter: Wait for it…[email protected]
Home city: Aurora, IL (Wayne's World)
Kids: Three boys! It's chaotic and I wouldn't have it any other way.
Pets: Four horses, three dogs, various other farm-friendly animals. ...Some may call it a zoo. Some may call me an animal hoarder.
Best advice you've ever gotten: As a leader, your No. 1 job is to manage change.
If you could have dinner with anyone living or dead, who would it be? John Lennon. Peace.
If I had it to do all over again, I'd ...be a cowgirl.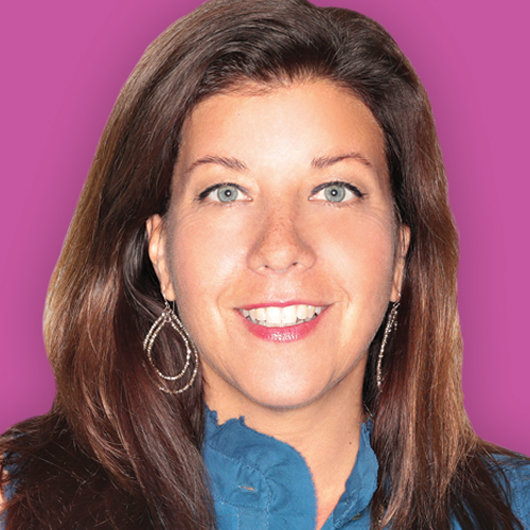 Kristen Cavallo
President, Mullen
Kristen Cavallo doesn't want Mullen to chase after the next shiny new thing.
Instead, the newly installed president at the Boston shop wants to make sure that the clients who took a chance on this former dark horse are still the focus of the staff. "The clients we have are brave enough to work with us before. They took a risk on us," she said. "Sometimes agencies lose sight of that."
That kind of sensible, thoughtful approach is what makes Ms. Cavallo, named to the president post in March, stand out in a sea of agency executives. In the next year, she plans to focus on the agency's creative chops and existing talent, and not just new business. "I feel like the growth trajectory here is awesome, but we want to deliver the creativity with more consistency."
Twitter: @cavallokristen
First job: Salesperson at KB Toys during Christmas. Cabbage Patch dolls were the rage. Parents were fighting over them. It was scary, but I saw firsthand the power of brands.
Do you speak a foreign language? German.
Best advice you've ever gotten: "Have more stamps in your passport than candles on your birthday cake."
If I had to do it all over again, I'd ...be an astronaut.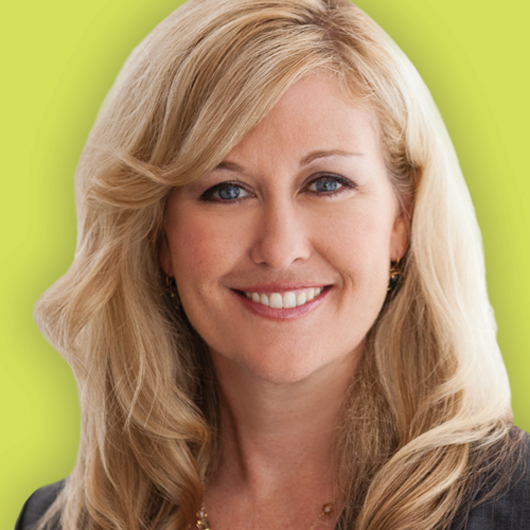 Blair Christie
CMO, Cisco
When you are the chief marketer of a company that says it's at the center of the "internet of everything," you need be able to back the claim up every day.
Blair Christie, who pilots the $218 million global marketing budget at one of world's top business-to-business marketers, believes in this wholeheartedly. She not only oversees its marketing, but has helped integrate its corporate communications and government affairs. All of which is a far cry from her first job as a waitress in a doughnut shop. On advice from her own mother: "If you can see it, you can achieve it."
Twitter: @blairchristie
Home city: Annapolis, Md.
Any pets? One crawfish. (Don't ask!)
Do you have a graduate degree? Yes, MBA.
If you could have dinner with anyone living or dead, who would it be? Alive would be Oprah Winfrey. Among those no longer with us, my father-in-law. He made the best Manhattan and I miss him dearly.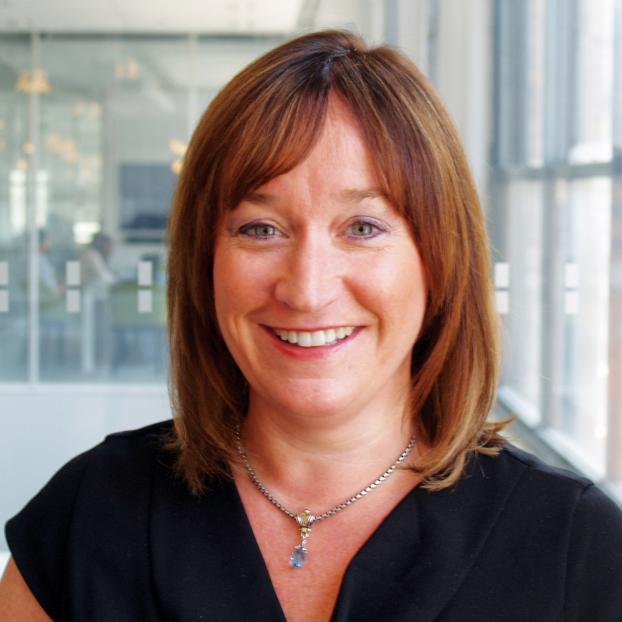 Patti Clifford
Chief talent officer, Havas Creative Group
Sometimes, what it takes to shake up an agency is someone who has never worked at an agency before.
That's what happened at Havas, which hired Patti Clifford in 2012 after she had worked 20 years for information-services company Dun & Bradstreet.
Ms. Clifford quickly rose through the ranks. In 2013, she became chief talent officer of Havas Creative Group, a position tailor-made for her by global CEO Andrew Benett. In the last year, she has completely overhauled the agency's approach to talent -- changing how it thinks about its 10,000-plus employees and best practices when it comes to hiring. She is also behind the newly formed Young Executive Committee that connects under-30s at Havas with C-suite leaders so they can exchange ideas.
Then there's [email protected], a program started by Ms. Clifford that presents women-focused training and events. One of its key features is hearing from women who've gone down different paths and how they've gotten themselves to a successful place.
Twitter: @patticlifford
Hobbies: Shopping, spin class, the Jersey shore, church choir.
Do you speak a foreign language? Unfortunately not; if I could it would be French so that I can understand the side conversations that take place in Havas meetings!
Best advice you've ever gotten? Don't get out of balance with how much "emotional equity" you put into your work.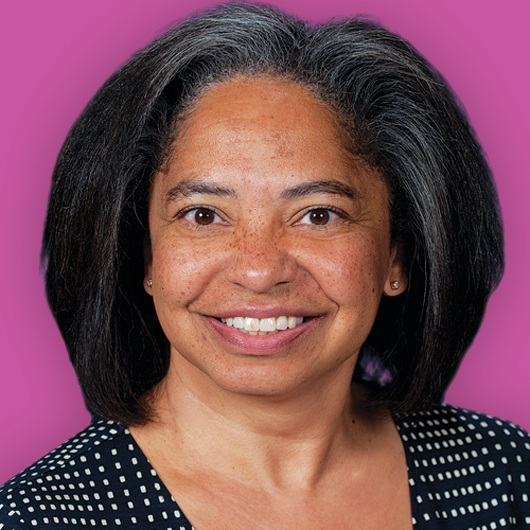 Dionne Colvin
National manager-traditional and emerging media, Toyota Division Marketing
Dionne Colvin's job is anything but boring.
This Georgetown lawyer-turned-media exec was behind the deal to have TV Land's "Hot in Cleveland" cast members Valerie Bertinelli and Betty White perform a live commercial for the Highlander SUV during a live telecast this March. She also cast The Muppets in a Highlander Super Bowl campaign that tied in with the "Muppets Most Wanted" movie.
"We know from internal proprietary research that [branded entertainment] really does help get our message across given the advent of DVRs. We're working on some big ones for the upcoming year," hints Ms. Colvin.
It's a long way from her start at Toyota 17 years ago on its government-relations team in Washington, D.C. Ms. Colvin admits her career path has been "a little unique for the auto industry," but notes that "there are a lot of synergies between developing a political campaign and how you think about an ad campaign."
She manages Toyota's ad agencies, including: creative agency Saatchi & Saatchi; Hispanic shop Conill Advertising; African-American agency Burrell Communications; and Asian-American shop Inter Trend.
First job: My parents taught me from a very young age about the value of hard work. Before I went to college I held a variety of jobs, from working as a pharmacy clerk to delivering firewood. During my undergraduate studies at the University of California, San Diego, I worked for a Toyota dealer in Northern San Diego County, and also in retail for Walker-Scott department store. My first job in the automotive industry was in public relations.
Best advice you've ever gotten? I learned a great deal from my parents -- the best advice they ever gave me was to treat everyone with respect from the cleaning crew to the head of the company.
If I had it to do all over again, I'd ... go with my heart more often. In business and in life, we can suffer analysis paralysis, but going with the heart is often our first (and best) option. A data-based foundation is critical but there is an important artistic aspect to listening to the customer in order to make a meaningful connection.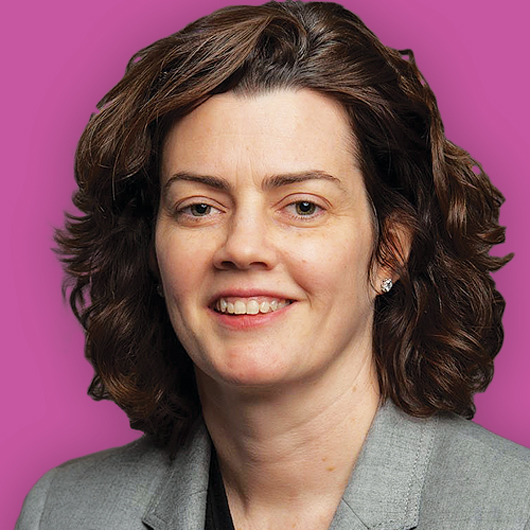 Marie Donoghue
Senior VP-global strategy, business development and business affairs, ESPN
Though Marie Donoghue has negotiated some of ESPN's biggest sports deals with the likes of the National Football League and Major League Baseball (and is currently in talks with the National Basketball Association), it's her work leading ESPN's new media that sets her apart.
This 16-year ESPN veteran is leading content creation beyond the traditional platforms and has been at the forefront of building out ESPN's signature "30 for 30" franchise. Ms. Donoghue recently added another title to her role, as head of the newly established Exit 31, which houses Nate Silver's FiveThirtyEight, Grantland and ESPN Films.
Twitter: @mariepdonoghue
First job: In college, I held an internship at "Days of Our Lives."
Do you speak a foreign language? Yes, Spanish and German.
Have you ever lived abroad? Yes, in Hong Kong.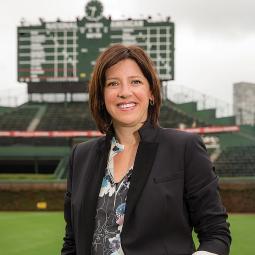 Morgan Flatley
VP-marketing, Gatorade
It's been a dozen years since Morgan Flatley worked on a case study of Gatorade, when she was just starting out in account management at Saatchi & Saatchi. She was struck by the brand's sharp marketing, strong point of view and articulate approach to its target consumer. So it was a "humbling" experience when she landed at the brand eight years ago -- at a time of change. "When I came in, there was still a real awareness of the athlete target. ... We lost that a bit and started moving away from our core," she said.
Ms. Flatley, who oversaw the successful launch of G2 in 2008, has seen the brand come full circle. "We're really focused on how we can help an athlete perform better, and we're building a long-term innovation pipeline, from 2017 to 2024," she said. "Our mission is very clear."
Twitter: @morgsf
First job: Scooping ice cream.
Best advice you've ever gotten: "Leadership is about making others better as a result of your presence. And making it last in your absence," said one of my professors at Harvard Business School speaking at a women's leadership forum. She added at the end, "and it's exhausting," which I feel is such a nice recognition.
If you could have dinner with anyone living or dead, who would it be? The first lady.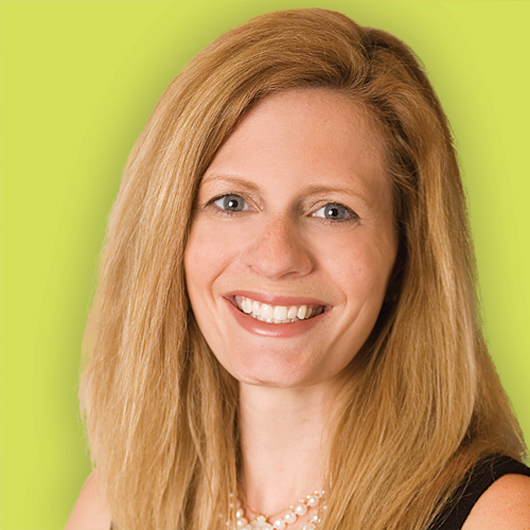 Danielle Gonzales
Exec VP-managing director, Starcom Mediavest Group
Danielle Gonzales is touted as one of the first "total market" media execs in the country, overseeing both multicultural and general-market media strategies for her clients at Starcom, which include Kraft and Burger King. Lately she's been focusing on the sizable Kraft account, and has worked closely with the client to build a massive treasure trove of data.
"Danielle invested countless personal hours understanding our vision and then building out an in-depth, actionable roadmap on how to accomplish that vision. From there, she overhauled the entire DNA of the Starcom team to quickly and measurably deliver against that roadmap," said Bob Rupczynski, VP-media, data and CRM at Kraft. "She instantly made inroads with brand managers all the way up to Kraft's CEO and CMO, to the point she now sits in on the CMO staffing meetings."
Noting that "a lot of people are talking about data but not taking action," Ms. Gonzales is working with Starcom execs to offer similar data offerings to other clients and build on the momentum with Kraft.
Twitter: @daniellegonzale
Any pets? I have a cat named Shadow who ate my frog Sticker this weekend.
First job: Working the front counter at McDonald's. I looked amazing in that uniform.
Best advice you've ever gotten: Only you create your happiness. This is truly amazing but it recognizes the power of the individual to create their position and emotion in the world around them.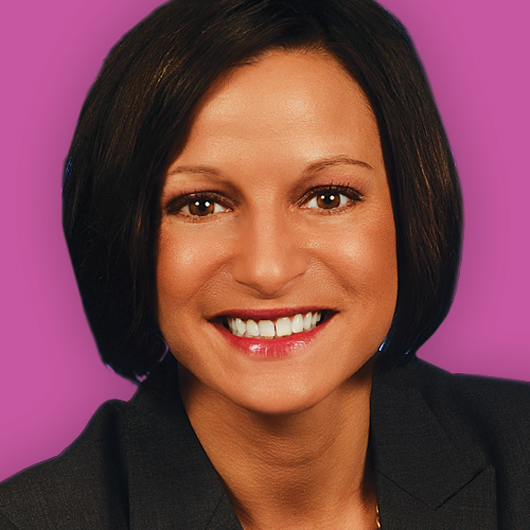 Marissa Hunter
Head of Ram Truck brand advertising and director of brand advertising, Chrysler Group
Marissa Hunter has excellent taste in music.
Among the campaigns overseen under her watch are the new Jeep campaign featuring Michael Jackson's unreleased single "Love Never Felt So Good," this year's Super Bowl spot featuring Bob Dylan and his song, "Things Have Changed," and the current Fiat 500L campaign featuring Pharrell's hit single "Happy."
Ms. Hunter calls the Jeep's summer campaign with the late King of Pop the next chapter in Chrysler's marketing playbook. "It's another example of the way we're innovating -- and the way we're leading creatively in the market," said the executive, who named the "Farmer" Super Bowl spot for Ram trucks from The Richards Group as one of her favorites.
Ms. Hunter the go-to person in Detroit when Chrysler CMO Olivier Francois is on the road. "Olivier has multiple jobs at a C level. He's not able to be here with us all the time," she said. Somebody has to make sure the ship is steered in the right direction, that things are happening back here on the home front. That's my responsibility, from the advertising perspective. Keep it all moving forward."
Hobbies: I really like to cook, so when there's a break in the action you might just find me "creating" an awesome lasagna (because for me, making lasagna is a form of art), making a big pot of chili, or trying to crack the code on a good, homemade kale salad.
Best advice you've ever gotten: At a key turning point in my career, my dad told me something I've held onto ever since. In fact it was funny, actually he emailed it to me -- in Latin -- so I had to go translate it. It's written on my white board now and has been every day since, as a reminder: fortes fortuna adiuvat, which, translated, means "fortune favors the bold," or "fortune favors the brave." The power is in its simplicity, but the results if acted on can be profound. I would be remiss to leave out "Clear Eyes, Full Hearts, Can't Lose" -- one of the best ever from "Friday Night Lights."
If I had to do it all over again, I would... Hey -- I am just getting started here! I am only one year (not even, one year is July) officially in my additional job as the global advertising director for Chrysler. I am amazed every day at what this team is accomplishing. I am proud to be a part of it. I am so lucky to be able to work with Olivier Francois -- who, arguably, is the best CMO in the world.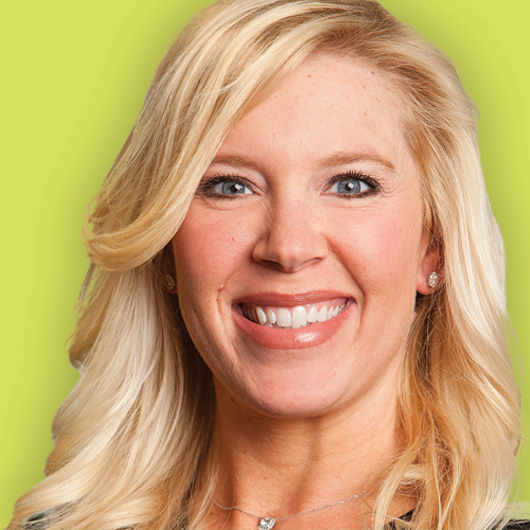 Christy Kranik
Senior VP-managing director, LatinWorks
In an industry where U.S. Hispanic agencies often boom and bust, Christy Kranik manages meteoric revenue growth -- 22% in 2013, when LatinWorks jumped to No. 1 in size from No. 3. She's also forging rapid change, as more of the agency's clients come for work targeting the whole market, not just Hispanic consumers. LatinWorks' challenge is to do all that without losing its reputation for quality even while hiring as fast as it can.
A former Dell client, Ms. Kranik joined 10 years ago when LatinWorks was the 24th biggest Hispanic shop in the country. She oversees almost everything except creative and planning, walks the halls, and travels weekly to see clients. Last year she started a program called C.R.E.V. -- for Collaboration.Restlessness. Entrepreneurship.Vested. -- to keep everyone on track with core values and culture amid fast growth.
"What I'm looking for is the "how" -- the LatinWorks in someone," she said. "I've rescinded offers because someone was fixated on working on a certain account. You have to be a LatinWorker."
She also developed a maternity-leave policy, a need that hadn't occurred to the agency's three male Mexican partners.
Twitter: @ckranik
Any pets? Three cats now. One had renal failure so last July I took my cat to the University of Pennsylvania, the only place that does kidney transplants in cats, and my cat got a new kidney in a 10-hour operation. They matched his blood with shelter cats that would otherwise be euthanized. We adopted the donor cat, who we call the hero cat. So now I have three!
Foreign language? I understand enough Spanish to know if they're talking about me.
If I had to do it all over again, I'd ...do a lot of things differently knowing what I know now. My goal is really to inspire women to stay on the ad-agency side of the business and show balance can be achieved along with continued success and upward mobility. Women often get pregnant and never come back or go to the client side. I try to do so many things within our four walls to help inspire women. I bring my son to the office pretty frequently. It's good to remind people I have a family. I wrote our maternity policy. I work for all Mexican men whose wives don't work.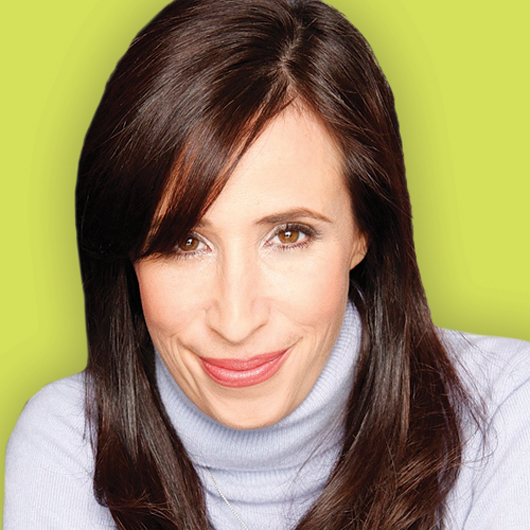 Meredith Kopit Levien
Exec VP-advertising, The New York Times
Meredith Kopit Levien is part of a leadership team overseeing a shift in the way The New York Times makes money from advertising: In addition to selling standard display ads online and in print, it's working with advertisers to create bespoke ad campaigns and producing content on their behalf.
Her job might be one of the most high-stakes in the media business right now.
"The kind of journalism practiced at The New York Times is necessary in our society," said Ms. Kopit Levien, exec VP-advertising at the Times. "Commercial and advertising success can preserve and further editorial independence."
The Times was in the teeth of a steady decline in ad revenue last summer, when it raided Forbes for Ms. Kopit Levien, who was chief revenue officer. She had built a reputation as a pioneer in native advertising -- ad units that more or less mimic the editorial content surrounding them.
Introducing an ad product at the Gray Lady wasn't easy: The newsroom staff, including some of its top editors, were wary of native ads confusing readers. In January, the Times introduced its version of native ads, allowing brands to post clearly labeled stories amid editorial content. The publicly traded Times Co. delighted investors when it posted its first increase in ad revenue in 13 quarters -- though Ms. Kopit Levien hardly paused to celebrate the good news. "There is no victory banner up yet," she said. "We have a lot more to do."
Twitter: @meredith_levien
Hobbies: Dancing with my 3-year-old son to Katy Perry with reckless abandon, reading good literature; I'd say cooking but my husband would say I haven't done it recently enough to claim it.
Best advice you've every gotten: Tell people what you want done, not how to do it.
If you could have dinner with anyone living or dead, who would it be? My Dad who I lost last year, so I could tell him one more time how every day I try to parent in his image.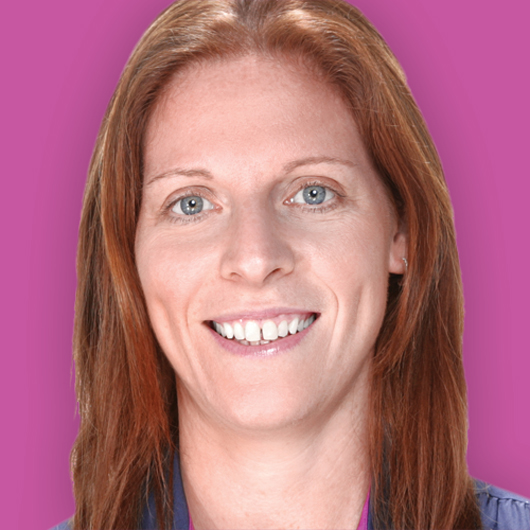 Barbara McHugh
VP-marketing, MLB Advanced Media
Baseball has the longest season in sports, starting with spring training, stretching through a 162-game regular season and culminating with the playoffs and World Series. That's an awful lot of seats for Major League Baseball's 30 teams to fill -- and it falls to Barbara McHugh to collaborate with each club on the right advertising/digital marketing strategies to sell tickets. Or, as Reggie Jackson used to say, to put the "meat in the seats."
That means sharing tips and best practices on what's working, what's not, with a focus on online ticket sales and MLBAM's e-commerce business. "From a digital-advertising perspective, we're collaboratively working with the clubs to get in the right places at the right times -- and deliver that right message," said Ms. McHugh. "We're constantly exploring different ways to shift our focus to become more one-on-one customer-centric in our marketing and advertising efforts."
She's doing something right. MLB finished the 2013 regular season with the sixth-highest record attendance of all time.
Twitter name: @BMac1206
First job: Intern with the 2000 National League Champion, New York Mets, which led to my first job the following season
Have you ever lived abroad? No, but I spent two weeks in Africa with college classmates and faculty members to rebuild a school in Kenya.
If you could have dinner with anyone living or dead, who would it be? My mother. She passed away when I was 12 and I would cherish a meal together as adults. Also, Steve Jobs and St. Ignatius Loyola.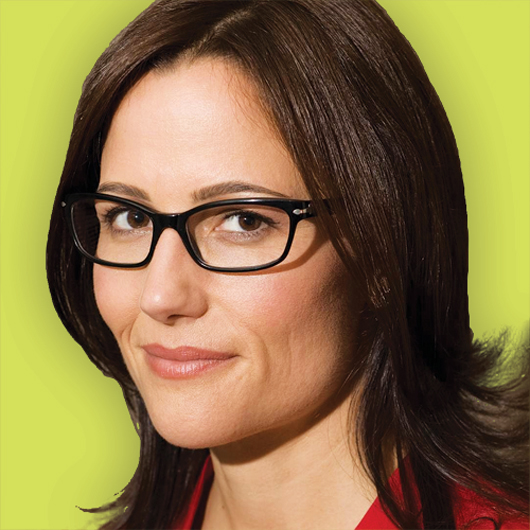 Erin McPherson
Chief content officer, Maker Studios
As chief content officer of the YouTube network Disney just bought for what could add up to $950 million, Maker's Erin McPherson is setting the foundation for the entertainment giant's future with programming that blurs the lines between traditional and digital TV. That means developing shows like "Burning Love," an online comedy series she oversaw in an earlier post as Yahoo's video head that made its way to TV. It also means bringing mainstream celebrities like James Franco into the digital fold alongside YouTube stars like Chester See.
A self-described "recovering lawyer" who participated in theatrical productions while attending Harvard Law School, Ms. McPherson spent five years representing Hollywood actors, writers and directors. She knows where they're coming from and now guides where they're going. "I do think in the next two to three years we won't refer to talent as mainstream or YouTube talent," Ms. McPherson said. If that happens, she'll be one reason why.
Twitter: @erin_mcpherson
Home city: Los Angeles
First job: During high school and college, I worked at the Aspen Chamber of Commerce. I grew up in Aspen, Colorado, and I loved giving visitors ideas about how to spend their vacation time.
Do you speak a foreign language? Enough French to get a good meal and enough Spanish to get a mean margarita.
Best advice you've ever gotten: Don't take things personally. What other people think of you is none of your business. Try to make decisions from love, not fear.
If you could have dinner with anyone living or dead, who would it be? Gloria Steinem, Queen Elizabeth I, Cleopatra, Andy Warhol and MLK. And if it's dinner, Julia Child would have to do the cooking.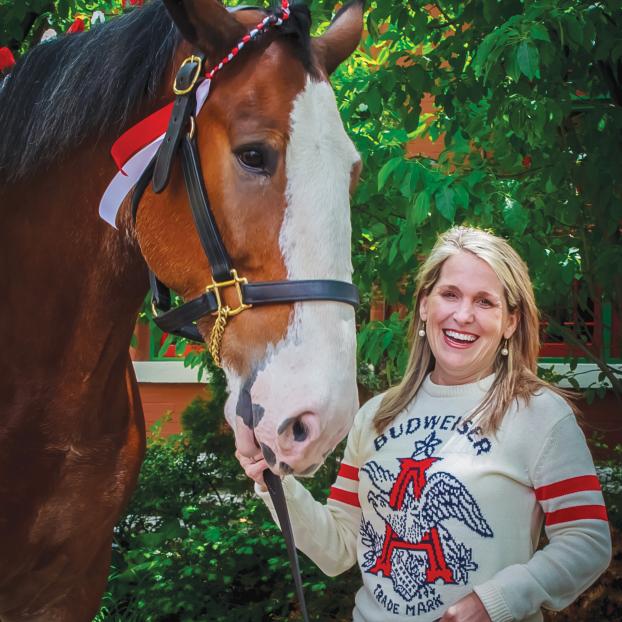 Julia Mize
VP-experiential marketing, Anheuser-Busch InBev
Anheuser-Busch InBev might have a multi-million dollar marketing budget, but Julia Mize is the one providing the real horsepower. That's because a big part of her job is overseeing brewer's stable of about 175 Clydesdales.
Ms. Mize, a longtime A-B employee who took on the experiential role in late 2012, has made it a priority to more closely link the iconic horses to the Budweiser brand. That includes running a sweepstakes when the Clydesdales visit a local market in which the horses deliver beer to the winner's house. Some of the Clydesdales recently went to China, where the brewer used them to celebrate Chinese New Year's celebrations commemorating the year of the horse.
She also manages other consumer-outreach programs, including branded clothing apparel, brewery tours, and venues such as the new 26,000 square-foot "Budweiser Brew House" near Busch Stadium in St. Louis. Ms. Mize also founded a networking and support group for women in the beer industry.
Twitter: @mizejulia
Home city: St. Louis
Do you speak a foreign language? I studied Latin, French and Spanish but not fluent.
Ever lived abroad? For a summer in college for school in Leuven, Belgium.
If you could have dinner with anyone living or dead, who would it be? Mother Teresa.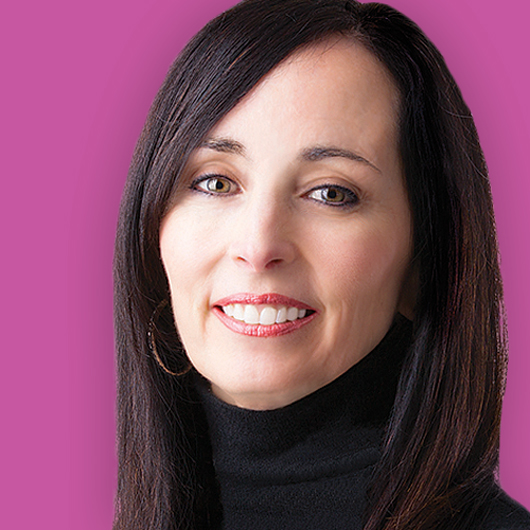 Kelly Mooney
CEO, Resource
When you head the biggest independent digital agency in the U.S., there's a question you get asked a lot: When will somebody buy your shop? Kelly Mooney's response is that it's not likely anytime soon.
Resource, based in Columbus and now with 350 employees, has a new office in Chicago and new creative partnership with Ammirati, New York, to go with additional offices in San Francisco and Cincinnati. It's gotten new business in recent months from Nestlé (Toll House) and Newell Rubbermaid, adding to a client base of Clorox Co., CVS, Procter & Gamble Co., Kohl's, Petsmart and the regional c-store player UDF.
In the past year, Resource launched the first Google Glass app for a consumer brand (for client, Sherwin Williams). And as one of the few female agency CEOs, Ms. Mooney joined Sheryl Sandberg's effort to create Lean In Circles in Ohio, including at Resource.
Holding companies long have expressed interest in buying Resource, but her focus is serving clients and creating opportunities for associates, Ms. Mooney said. "I think the Omnicom-Publicis debacle is the perfect example of how neither of those things were leading the decision making."
Twitter: @pkmooney
Hobbies: Running, weight training, yoga, Frisbee, euchre, Scrabble, beach vacations.
Do you speak a foreign language? I took four years of French but sadly, I can only conjugate verbs.
If I had it to do all over again, I... would've been a foreign-exchange student in high school.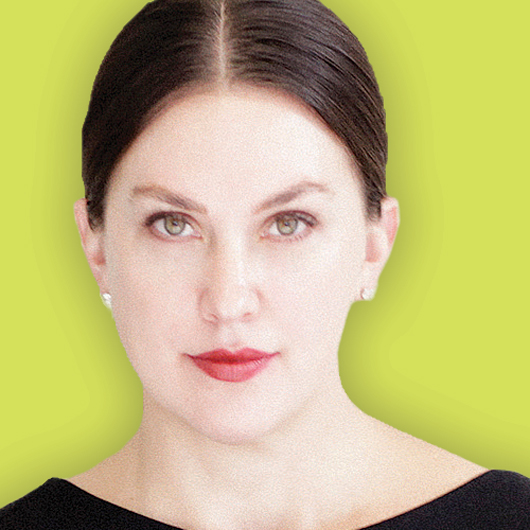 Kristin Patrick
Senior VP-global CMO, Pepsi
A year ago, Kristin Patrick was named to the newly created role senior VP-global CMO for trademark Pepsi. The brand hadn't styled a global CMO before, since it was managed on more of a regional level. And not only was Ms. Patrick a newcomer -- her résumé includes stints at Playboy Enterprises, Walt Disney and Gap -- in a new role, she joined a brand with some serious headwinds. She was, however, unfazed.
"A brand like Pepsi can exist in consumers' lives in so many ways. The cola is one way consumers want to experience the brand," she said. "Culture, entertainment, sports -- we've just tipped the scale on some of the things we can connect with consumers on."
Ms. Patrick recently went big -- and stole some attention from rival and official World Cup sponsor Coca-Cola -- with a massive soccer campaign that blends art, music, film and sport.
Twitter: Actually, I am loving my Instagram account more than Twitter right now. I use it for more inspirational sharing. I am a very visual person. Follow me @kristinpatrickmusings
Hobbies: I like hiking places I've never been before. I like reading books that weigh more than the September issue of Vogue. I voraciously follow fashion because it constantly reinvents itself.
If you could have dinner with anyone living or dead, who would it be? My favorite dinners are spent with my family, and I'd take them over anything else in the world.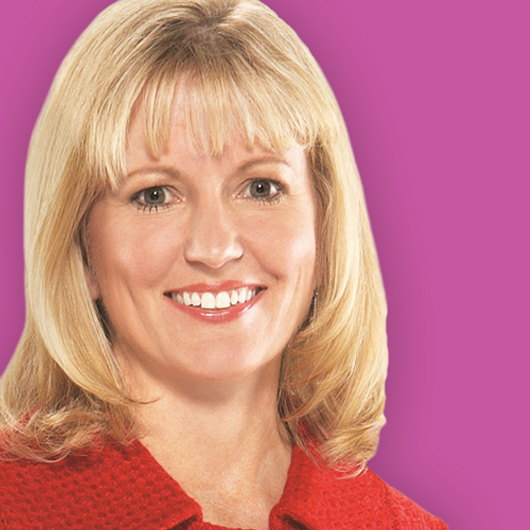 Karen Quintos
CMO, Dell
It's no small task returning a brand to its business-to-business roots. But Karen Quintos is doing just that at Dell, which is hitting the restart button after going private last year.
With the company moving away from PC sales, which weighed it down for years, Ms. Quintos is trying to show that Dell is more than just a computer company -- it offers enterprise services and products like cloud computing and software.
The $56 billion company still gets more than 60% of revenue from PCs. Its market share in services and software now stands at less than 1%.
Twitter: @karendellcmo
Home city: Austin, Texas
Do you have a graduate degree? Master's degree in marketing and international business, New York University.
What's the best advice you've ever gotten? You spend the first 40 years trying to be successful, and the next 40 years trying to be significant.
If I had it to do all over again, I'd ...Have a lot more children.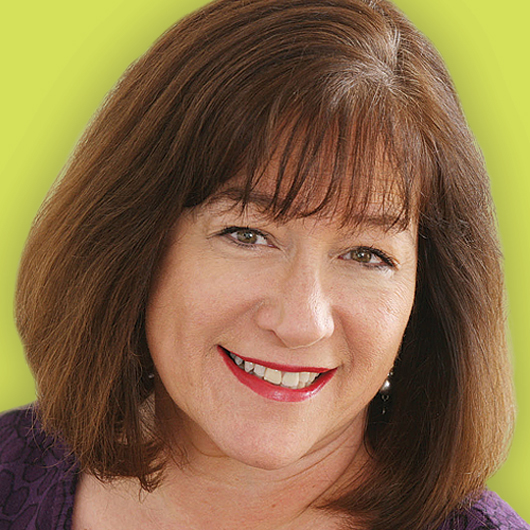 Syl Saller
CMO, Diageo
Syl Saller became CMO of Diageo at a time of great change for the company, which is cutting out regional management and creating a global-to-local model. The marketing function is hardest hit by the restructure, and Ms Saller hopes to have the right people and systems in place ready for the beginning of the new fiscal year in July.
"The essence of my job is to develop talent," Ms Saller said, "because my contribution is limited to the number of hours in the day and to my capabilities."
The Boston, Mass. native was global innovations director at Diageo for nine years before she took on the CMO role in July 2013. "Innovation is marketing, essentially," she said, "and it gets you used to the fact that not everything is going to work. We have an open culture – we say what we can learn and then we move on."
Now based in London, Ms. Saller has spearheaded a change in attitudes toward female consumers at Diageo, where many of the brands (which include Johnnie Walker, Captain Morgan, Guinness, Smirnoff and Tanqueray), have a more traditionally male appeal. Diageo has brought in "Mad Men" actress Christina Hendricks for Johnnie Walker, and soccer star David Beckham to launch Haig Club whisky -- two celebrities who appeal to both men and women.
"It used to be true that marketing to women could feminize a brand," said Ms. Saller, "but all the best, most interesting brands -- Google, Nike, Harley Davidson -- actively target women in a way that makes their brands stronger."
Home city: Boston
Do you speak a foreign language? Eight years of Greek school, and.... no.
Do you have a graduate degree? MBA, Harvard Business School.
Have you ever lived abroad? Yes, here in the U.K. for the last 15 years.
Best advice you've ever gotten? Everyone you meet is fighting a battle you know nothing about. Be kind.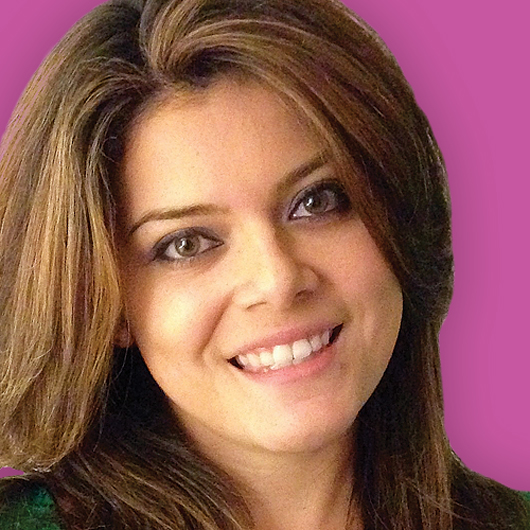 Nuria Santamaria
Head of multicultural strategy, Twitter
Nuria M. Santamaria was an early adopter of Twitter; she joined in 2008 to find and share content with people like herself -- a Hispanic millennial. Which is why Ms. Santamaria is the perfect choice to take the social-media service's lead on multicultural. Hispanic, African-American and Asian-American users make up almost half the Twitter population, according to eMarketer, but weren't being specifically targeted by the social network.
"There hasn't been a multicultural story for Twitter," said Ms. Santamaria, a native of El Salvador.
Since joining in November 2013, Ms. Santamaria sits with the sales organization but works with everyone from research to product development, to ensure "we have the right research and insights, the right products, and are going to market with the right narrative."
For instance, Hispanic TV-conversation-targeting lets Twitter -- and its advertisers -- tap into talks people are having on Twitter in Spanish, English or Spanglish as they watch Spanish-language TV. "That's another way for advertisers to drive those conversations while people are really engaged," she said. "The Hispanic market is digitally savvy and mobile-first."
Twitter: @nms
Home city: Born in El Salvador, grew up in Los Angeles.
Hobbies: I love indoor cycling. It's a great workout and makes me push myself mentally.
Have you ever lived abroad? I lived in El Salvador for three years after I was born, and studied abroad in college in Santiago, Chile.
What is the best advice you've ever gotten? My mother says to me, in Spanish, "Do it if it makes you happy." I've thought about that in my career and personal life. Make sure what you're doing is fulfilling in a way that is meaningful. We get caught up in the day-to-day expectations of other people. Life is short. I'm in a job and a relationship that make me happy."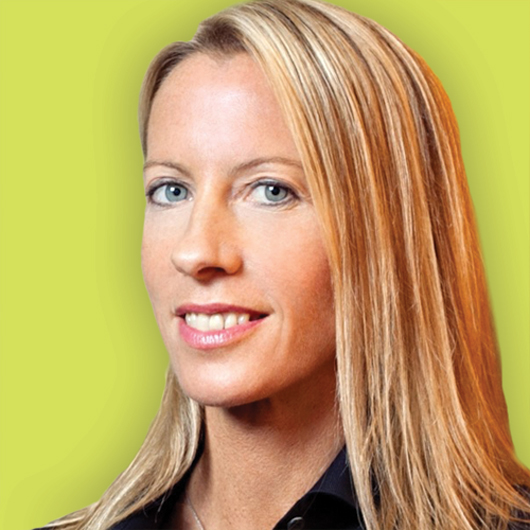 Lori Senecal
Chairman and CEO of KBS+
Since joining KBS+ in late 2009 as president and CEO, Lori Senecal has grown the shop from a 300-person domestic agency to more than 700 people worldwide by bringing other MDC operations under the KBS umbrella, winning new accounts and expanding existing business. After only a year, Ms. Senecal was promoted to chairman, and she was already knee-deep in one of her first growth initiatives: the acquisition of PR shop Kwitten & Co. "PR was going to be an increasingly important aspect of creating modern ideas and amplifying them," she said.
During her tenure, the shop has expanded its BMW account globally and won Vanguard, Harman and Simmons, among others. She has focused the agency's strategy on three areas: tech (KBS+ Spies & Assassins); startup investment and invention (KBS+ Ventures); and content creation (KBS+ Content Labs).
"At the end of the day, nobody knows what's going to impact our industry next, but with our culture of invention, we are better equipped to successfully navigate whatever comes our way," she said.
Twitter name: @digitalori
Hobbies: I enjoy painting. My favorite mediums for creation are oils on canvas and surf board on ocean.
First job: Gymnastics coach at age 15.
Best advice you've ever gotten: Action creates opportunity.
If you could have dinner with anyone living or dead, who would it be? Jonathan Ive; I love the inspiring power of beautiful, intelligent design.
If I had to do all over again, I'd ...use my hindsight like Bill Murray does in "Ground Hog Day."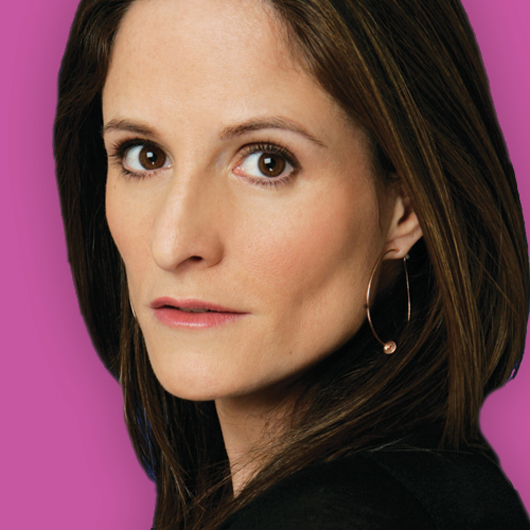 Alexandra Shapiro
Exec VP–marketing and digital, USA Network
Alexandra Shapiro knows a thing or two about characters. A self-proclaimed "actress from the moment I came out of the womb," Ms. Shapiro has launched some of the most successful character-driven series at USA, including "Monk," "Suits," "White Collar" and "Royal Pains." It was Ms. Shapiro, along with Chris McCumber, now president at USA Network, who created the iconic "Characters Welcome" tagline in July 2005. Since then, the network has ranked No. 1 among all cable channels, a status Ms. Shapiro credits in part to USA's definitive branding.
Ms. Shapiro joined the network 12 years ago just as it was expanding into original programming. And she is helping USA move into its next phase of content, one with shows that are more serialized and provocative than its normal fare. She also spearheaded its move into comedy, launching "Modern Family" in syndication with a marketing plan that treated the reruns as originals.
Twitter: @zannadu37
First job: Served soft-serve ice cream.
Do you speak a foreign language? French and Italian.
Ever lived abroad? Yes, in Bologna, Italy and London.
Best advice you've ever gotten: From talent agent Ari Emanuel: You have to be a citizen of the world to do this job. You need to live culture to create culture.
If I had it to do all over again, I ...would have had children younger. It's a young woman's job.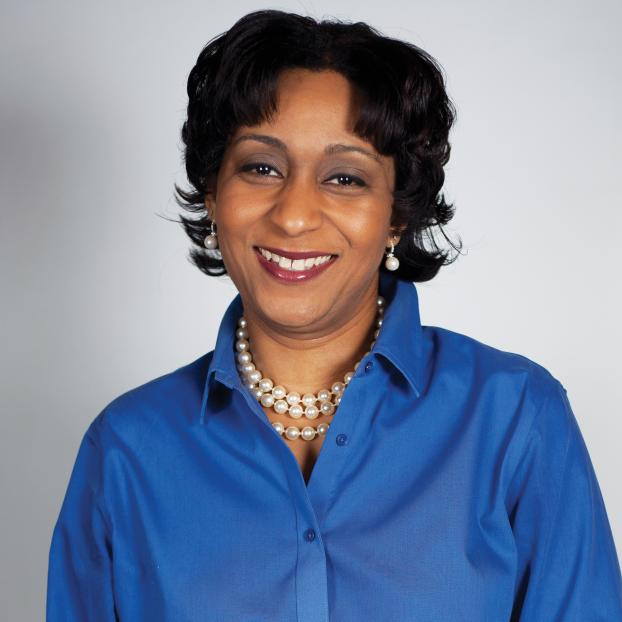 Kristian May Stewart
VP-strategic planning and research, Commonground
Commonground has gone from a tiny multicultural shop founded in 2004 to an agency known for memorable general-market work such as the Coors Light spot featuring Ice Cube. The agency's growth trajectory is in part thanks to Kristian May Stewart, who has broadened the agency's remit from specializing in African-American marketing to millennial, Hispanic and "total market" insights. Ms. Stewart said the shop's strategy capabilities have grown with data analytics and research that has helped reel in accounts such as Nissan and Verizon. And though there are few multicultural shops with as robust an analytics offering, Ms. Stewart's work is not done. Next she plans on expanding its analytics department to offer proprietary studies.
Twitter: @kristian_phd
Hobbies: Listening to audio books, ice skating and Tae Kwon Do.
Best advice you've ever gotten: From my Dad, "This too shall pass...so stay poised for the next opportunity."
If you could have dinner with anyone living or dead, who would it be? If it has to be just one person, it is Michelle Obama hands down.
If I had it to do all over again, I'd ...be mindful of enjoying the journey as much or more than the destination earlier in my personal life and career.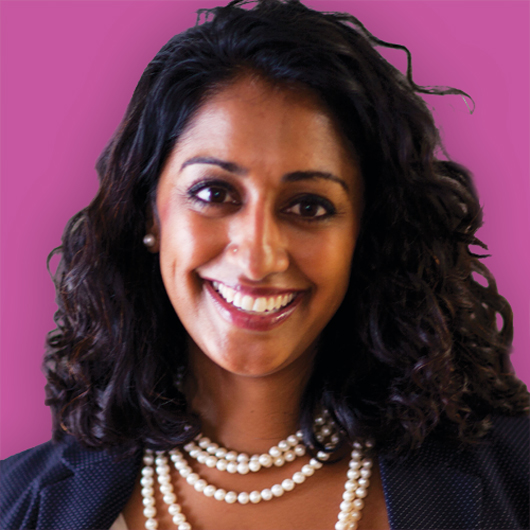 Sheela Subramanian
Head of global business development and marketing, Jana
In 1973, Sheela Subramanian's parents immigrated to the U.S. from Chennai, India. Though halfway across the world from where they grew up, they never allowed themselves to drift too far, flying back to India every few years, bringing her along.
The trips helped Ms. Subramanian build a global world view and sparked an itch within her to see more. After stops in Indonesia, Thailand and Japan during college, she traveled back to India immediately after graduation, landing in a rural village with limited electricity, where she focused on microfinance.
Today she's putting the experience to use, helping brands connect with consumers in emerging markets via Jana's mobile-technology platform, which gives these consumers airtime in exchange for engagement. She was the company's first business employee in 2011, and since helped it grow from five people to over 45, working with brands such as Unilever, Microsoft, P&G and Dannon across 11 markets.
Twitter: @sheelars
Hobbies: Traveling, the outdoors, making (and eating) cheese, live music, and cheering for my Bay Area sports teams.
First job: I worked for a local Congresswoman's election campaign my sophomore year in high school. Who knew that making cold calls, stuffing envelopes, and fundraising would be such good preparation for startup life?
Do you speak a foreign language? French and Tamil.
Ever lived abroad? Johannesburg, South Africa; Jharkhand, India; London, U.K.
Best advice you've ever gotten: Laugh often, especially at yourself.
If you could have dinner with anyone living or dead, who would it be? Alice Waters (she's cooking, right?).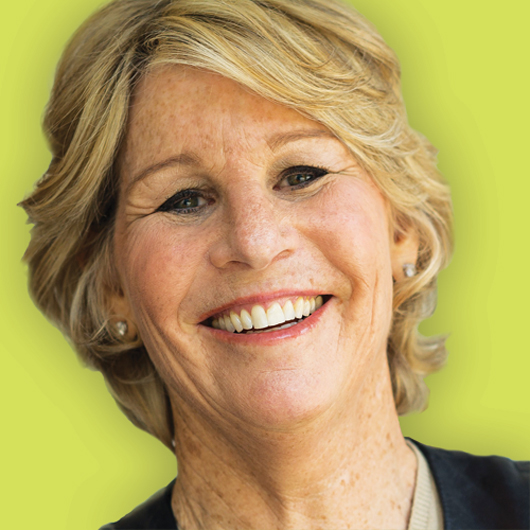 Nancy Tellem
President, Microsoft's Xbox Entertainment Studios
Nancy Tellem could have stayed at CBS, where she oversaw the broadcast juggernaut's rise to dominance, running the division housing its network and studio. But instead she chose to leave in 2012. "I really wanted to push myself into exploring new relationships with the audience, new technology that could enhance the television experience."
So she joined Microsoft to create Xbox Entertainment Studios, a division at the heart of tech giant's effort to position the gaming console as a digital-entertainment centerpiece. Next month, Xbox's audience of more than 48 million people will get their first look at her work, including an interactive concert livestream. And the woman who helped to shape the current TV landscape will have begun reshaping it for the digital world.
"We're not bound by any of the rules legacy media companies are subjected to," she said. "It's probably the most liberating opportunity I've had."
Twitter: @tellemxes
Hobbies: Reading, binge TV watching, yoga, tennis, hiking, spinning.
First job: Litigation attorney at a Los Angeles law firm working on the Howard Hughes estate.
Do you speak a foreign language? No, unless you count Microsoft Word.
If you could have dinner with anyone living or dead, who would it be? I really can't choose just one person. But if you asked me to plan a dinner party -- I'd want people with opinions and experiences who come from all walks of life: Golda Meir, Louis CK, Malcolm X, John Lennon, Tina Fey, Ernest Hemingway and Jason Collins. Of course, I'd insist that Chef Jiro serve up sushi!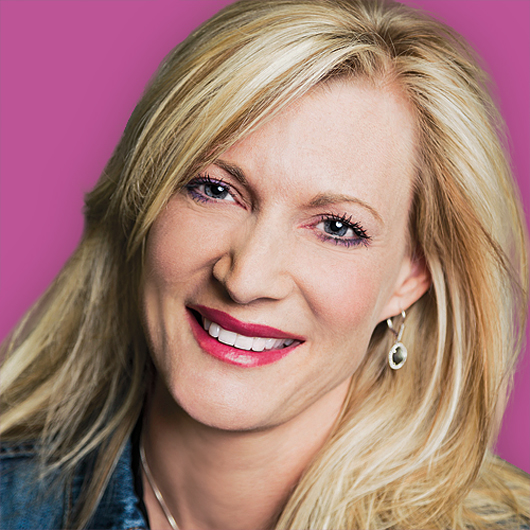 Debbi Vandeven
Global chief creative officer, VML
VML is a digital-first agency, and its transformation is mainly due to Debbi Vandeven, the agency's global chief creative officer.
Since arriving at the WPP shop in 2000, Ms. Vandeven has stressed its "solution-based" capabilities, and has brought on talent to generate ideas for all channels, particularly those skilled in creating branded content. That's worked to win business as the company was named lead agency on Napa Auto Parts; was tapped to do digital work for Krispy Kreme; and given an assignment to aid Wendy's in reaching millennials with social and digital campaigns.
Now, with VML making an overseas-expansion push to 24 offices, Ms. Vandeven is working to ensure that as the growth continues (much of it is through acquisition) the agency maintains the same culture and offerings beyond digital.
Twitter name: @debbivandeven
Home city: Kansas City, Mo.
Pets: I am a dog person; I have one that believes she is our third child -- Roxie is a lab mix.
Hobbies: My hobbies include a lot of reading, running and traveling. I am also a "Game of Thrones" follower and an avid KU basketball fan.
Best advice you've ever gotten: The golden rule of "treat others the way you want to be treated" and "you may not be asked your opinion or about your ideas, so it is your responsibility to be sure they are heard."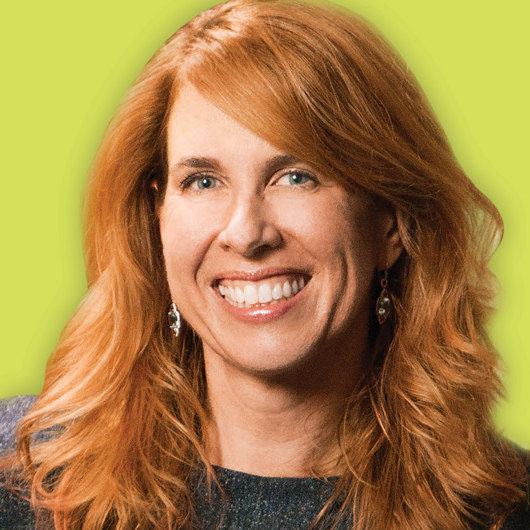 Lynn Vojvodich
CMO, Salesforce
Lynn Vojvodich has her feet firmly on the ground, but her head in the cloud.
The marketing cloud, specifically, since one of her big tasks is to help the enterprise computing company's Salesforce Marketing Cloud stand out amid a host of services from business-to-business rivals like IBM, Accenture, Experian, Adobe and Oracle.
A former Andreessen Horowitz and Microsoft exec, Ms. Vojvodich is a champion not just of Salesforce but of the power of the CMO. "More CMOs will become CEOs," she said, citing research her company did with Deloitte with that finding. "As marketers, we need to be stewards of customer journey, and the new CMO is about owning the customer experience."
Twitter: @lvojvodich
Hobbies: Skiing, mountain biking, anything outdoors.
First job: I started my career as an engineer. I've worked on oil rigs and construction sites, designed a waste-water treatment plant and the pressure bulkhead on the Gulfstream GV business jet.
Do you speak a foreign language? I studied in Italy, lived in Switzerland and worked in Mexico ...but my Italian, German and Spanish skills are only good enough to find the restroom and order dinner.
Have you ever lived abroad? Yes, in Italy and Switzerland.
If I could do it all over again, I ... wouldn't change a thing.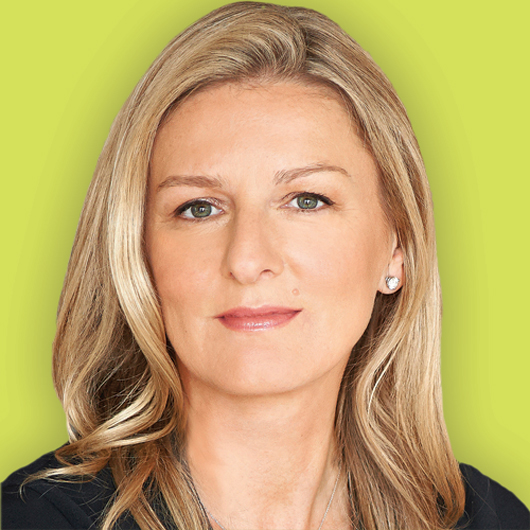 Evelyn Webster
Exec VP, Time Inc.
Evelyn Webster moved to New York from London in 2011 to work at Time Inc., the nation's largest magazine publisher. Since her arrival, Time Inc. has churned through two CEOs, nearly sold off a chunk of the titles Ms. Webster oversees, endured rounds of heavy layoffs and, in June, becomes a publicly traded company.
When Time Inc. announced a restructuring in February, ushering in a round of layoffs that claimed top executives, Ms. Webster was handed more responsibility. She now leads the business functions of 17 titles, including InStyle, Real Simple and the three luxury magazines Time Inc. acquired from American Express last year: Food & Wine, Travel & Leisure, and Departures (the last of which it operates but doesn't own outright).
In other words, it's been an eventful few years for her. Much of Time Inc.'s success will rely on Ms. Webster, whose responsibility is to find ways for Time Inc.'s magazines to make money beyond print-ad revenue and subscriptions. So far, she's helped roll out InStyle-branded shoes and Real Simple bedsheets. "I want to be a part of this company's transformation," she said.
Home city: Manhattan
Hobbies: I recently acquired a taste for jumping out of planes. When I'm on the ground, I like running and yoga.
Do you speak a foreign language? French, badly.
Best advice you've ever gotten: From my father: Get your head down and work hard. From my mother: when you look back on your life, you will regret only what you didn't do. From Shakespeare: to thine own self be true. Take your pick!
If I had it to do all over again, I'd ...be an editor-at-large for Departures and Travel & Leisure.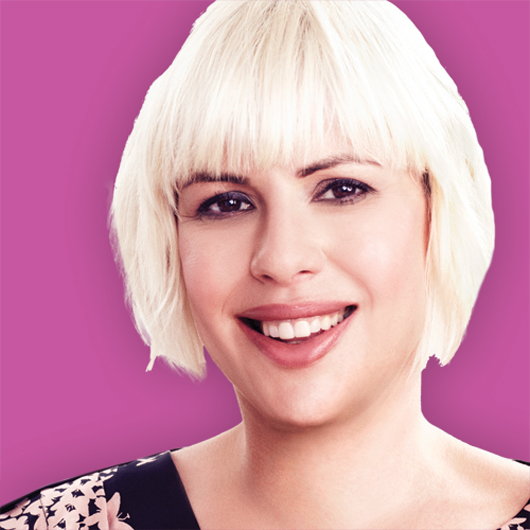 Rachel Weiss
VP-digital innovation, content, new ventures, Loréal
Comedy isn't a typical stop on the road to packaged-goods marketing, but for Rachel Weiss it worked perfectly.
Ms. Weiss, VP-digital innovation, content and new ventures for Loréal USA, was a film-school graduate writing in the late 1990s for Broadway Video, producer of "Saturday Night Live," when someone suggested she try standup. She then supported her sideline with a Geocities website replete with celebrity gossip -- a sort of proto-blog. "That was essentially how I got into digital marketing," she said.
She joined Citigroup in 2005 where she worked on digital innovation and e-commerce until a recruiter for Loréal's Redken came calling. "I was definitely an out-of-the-box hire," she said.
But her background has been great training as she moved to the corporate role and launched Loréal's Women in Digital program, which seeks out applications and evaluates digital startups led by females, and then gives them pilot projects to work with Loréal brands. The effort not only taps the talent of female digital entrepreneurs, it gets the company's classically trained marketers to try more digital innovation.
Twitter name: @nycbabylon
Pets: I have a cat I recently rescued named Cowboy. His middle name is Gary after Gary Vaynerchuk requested naming rights.
Hobbies: Cooking, pets, podcasting, creative writing and karaoke.
What's the best advice you've ever gotten? I had a notorious film executive once tell me, "Always take the meeting."
If you could have dinner with anyone living or dead, who would it be? The Dalai Lama or Madonna.
If I had it to do all over again, I'd ...wish I would been more financially responsible in my 20s and 30s. Other than that, I have very few regrets.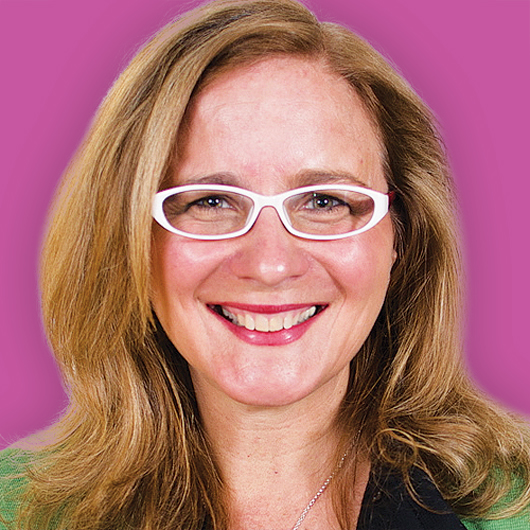 Donna Wiederkehr
Chief marketing officer, Dentsu Aegis Network Americas
Donna Wiederkehr got hooked on advertising as an 18-year-old working for her father, who owned a hot-air-balloon company and sold ad space on the balloons to marketers like Coca-Cola. Four years ago she landed at Aegis as U.S. CMO, quickly ascending to CMO of North America and then adding the Americas to her remit. Since then the agency group has won coveted business, including Burberry, MasterCard, Macy's and the massive General Motors account.
But her accomplishments at work and as a pilot -- she still flies for fun -- don't come close to her philanthropic achievements. Her "life's work" is New Hope Homes, a self-sustaining Rwandan orphanage housing 28 children, with an emphasis on education. Ms. Wiederkehr returns three times a year and raises funds to support the orphanage.
Twitter: @dwied
Home city: Minneapolis
First job: Hot-air-balloon pilot.
Do you speak a foreign language and if so what? "Vacation" Spanish and a bit of Kinyarwanda.
Best advice you've ever gotten: Make yourself dispensable. We all focus on being indispensable, but if you strategically focus on the other side, you will be able to move up in your organization when a new opportunity comes your way. The only way to do that is to ensure you are building strong talent who can seamlessly step into your role after you have moved on.
If you could have dinner with anyone living or dead, who would it be? Nelson Mandela.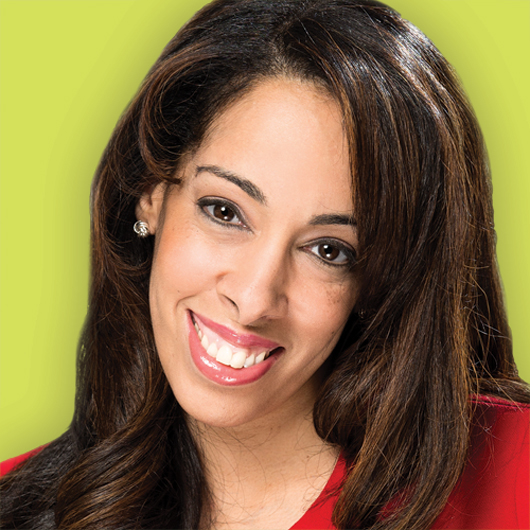 Lizette Williams
Senior brand manager, Kimberly-Clark
Lizette Williams is reinventing Kimberly-Clark's multicultural marketing.
The bilingual senior brand manager-multicultural brand strategy of Huggies chairs the company's multicultural task force, whose biggest program to date, the multibrand Celebrate Family Unity campaign, is actually aimed at the general market.
Ms. Williams said K-C's approach isn't multicultural marketing but "marketing in a multicultural world." That means recognizing that it's not about acculturation or immigration, now that 70% of U.S. Hispanic growth comes from native-born people and Skype, social media and ease of transportation mean people are more likely to retain their language and culture than past generations. of immigrants and their children.
"We don't call it a melting pot anymore," Ms. Williams said. "As an organization, we call it a salad bowl. Tomatoes go into a salad, but they're still tomatoes. A piece of lettuce is still lettuce. But there's a harmony when that happens."
Twitter name: @lizettew1
Hobbies: International travel, reading, coaching and mentoring others.
Do you speak a foreign language? Yes, native Spanish speaker.
Have you ever lived abroad? Yes, studied abroad for a year at the London School of Economics.
If you could have dinner with anyone living or dead, who would it be? Sonia Sotomayor. I can relate so much to her personal story as a Puerto Rican girl growing up in humble beginnings in the Bronx. Our background is very similar and one thing I really appreciate about her is that she has managed to maintain a very strong sense of self throughout her journey of success.
If I had it to do all over again, I'd ...stop, embrace and enjoy the journey of life more. I would be more patient during the seasons of building and harvesting and enjoy those seasons for what they are. I would enjoy the ride more instead of being focused on the destination.
In a business so dedicated to data, we couldn't help crunching some numbers this year's class of Women to Watch. Here are some fun facts we found.
Nearly half, 14 of our women, have graduate degrees -- and four of them are in law.
Nearly as many, 13, have lived abroad, and 10 say they are fluent in a foreign language -- among them Spanish, German, Italian, French and Tamal.
Half of the class owns at least one pet, and collectively they have 14 dogs. In addition, one owns four horses and one claims a crawfish as a pet.
Taken together, our Women to Watch this year have at least 40 children (some did not specify exactly how many children they have). And one, Donna Wiederkehr, says she has 28 children -- the number she helps support in a Rawandan orphanage.