Crispin Porter & Bogusky : 72 Hours For Peace
A database of ways to achieve peace.
Published On
Nov 16, 2011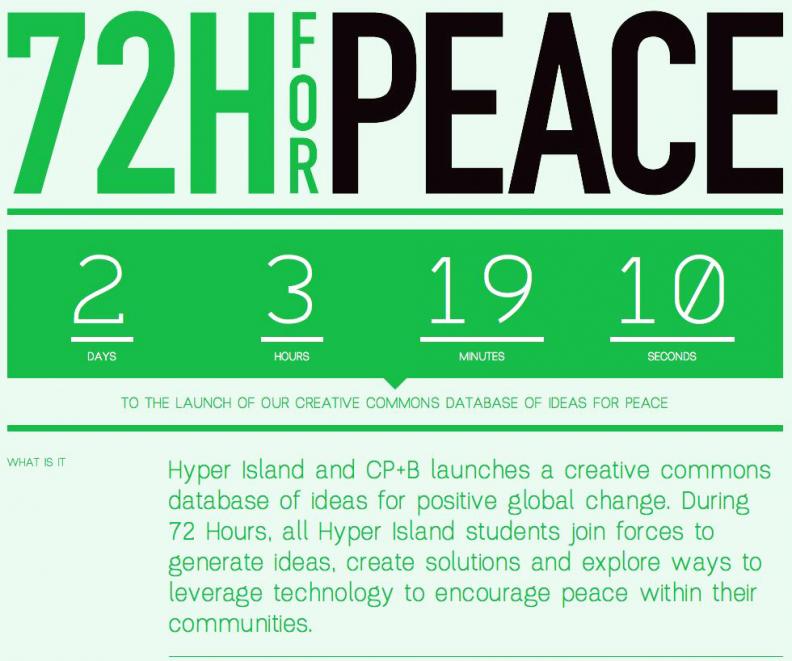 Editor's Pick
Hyper Island and Crispin, Porter and Bogusky have teamed up to launch 72 hours for Peace, a three day event aimed at establishing the largest global creative commons database of ideas for peace.
300 creative students at Hyper Island's two Swedish Campuses will work on the ideas over the next three days alongside CP+B's creatives, coming up with a minimum of 60 ideas for peace. Each team of students will pitch five ideas to their peers until one or more ideas are selected for further development. By Friday Nov. 18, day three, each team will upload a video presentation articulating their plan or plans for peace to the site, creating the online database.
Credits
Date

Nov 16, 2011
Agency:
Need a credit fix? Contact the Creativity Editors