Old Spice : 9/11 Crosswalks -- SoHo
Published On
Sep 11, 2012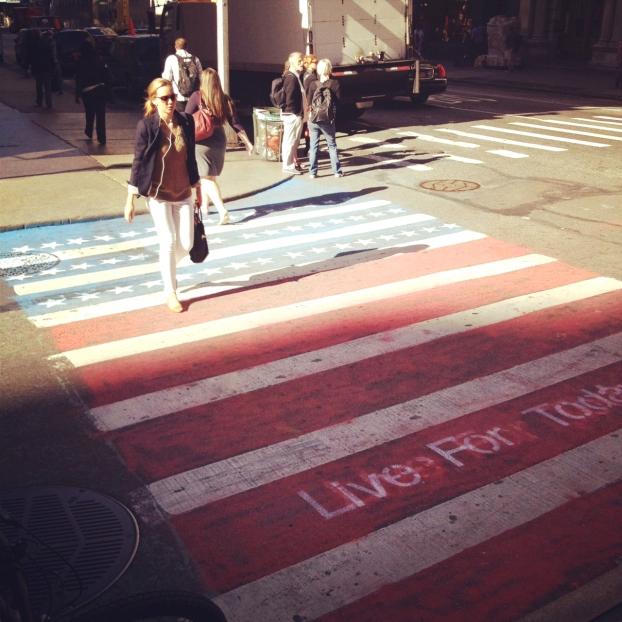 Editor's Pick
Students from Miami Ad School marked the 11th anniversary of 9/11 by painting New York City crosswalks with motifs of the American flag today.
The three crosswalks are located at: the intersection of Barclay and Church Streets in the financial district (pictured here), North 6th Ave and Bedford Ave in Williamsburg, and Prince and Broadway in Soho. Each is painted with temporary spray chalk, alternating red and blue stripes, along with white stars and the message, "Live for Today 9/11."
A spokesman for the group said, in a statement, "We want to honor the memories of those lost on that tragic day. But we also want to remind people that living in fear of what might happen is no way to live."
Credits
Date

Sep 11, 2012
Creative:
Creative:
Creative:
Creative:
Creative:
Creative:
Creative:
Creative:
Creative:
Creative:
Need a credit fix? Contact the Creativity Editors