Hobby Animation/Republican Association : Abolish the Swedish Monarchy Contest
In case you're sick of the Swedish monarchy.
Published On
Feb 22, 2012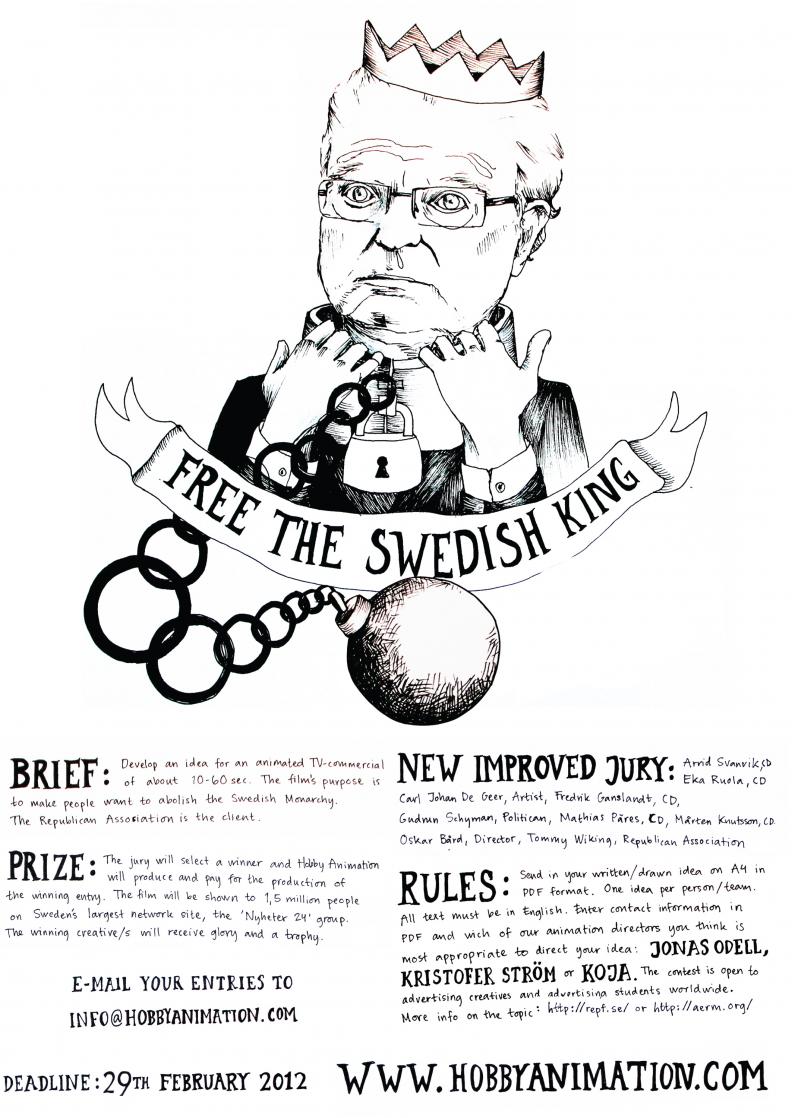 Editor's Pick
Hobby Animation, a new division of Swedish production company Hobby Film, is rallying European creatives to help "Free the Swedish King." In partnership with the Swedish Republican Association, it put this call out to creatives for ideas to submit their ideas for an ad to basically, abolish the Swedish Monarchy--along with their pick of a Hobby animator to direct. Deadline for submissions is February 29. They can be written or drawn and must be submitted to info@hobbyanimation.com. More info can be found here. The prize is Hobby Animation's production of the idea, an audience of 1.5 million and apparently, a shiny trophy.
Need a credit fix? Contact the Creativity Editors