Japanese Airport Terminal Is Transformed Into Running Track for Budget Flyers
Party, Muji Parent Ryouhin Keikaku and Nikken Sekkei Makes Low Cost Travel Fun
Published On
Apr 15, 2015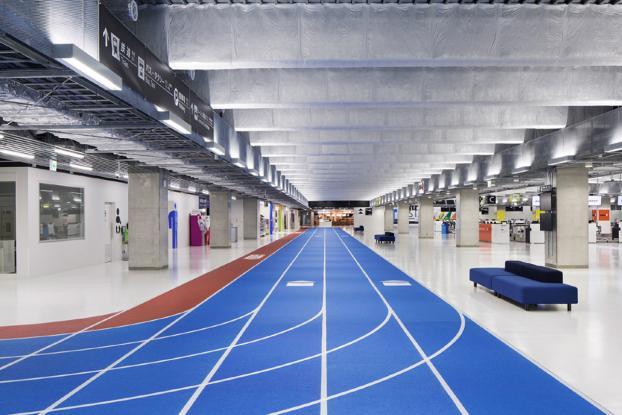 Editor's Pick
Terminal 3 in Japan's Narita Airport is a hub for low-cost carriers, but that doesn't mean that travel has to be a no-frills experience for budget flyers. Japanese agency Party, architectural firm Nikken Sekkei and Muji parent company Ryouhin Keikaku have made T3 an imaginative, fun space that caters to travelers' sense of adventure by turning it into a giant racetrack.
The biggest problem the team faced in creating the T3 design was budget, which didn't accommodate for the long moving walkways you see in other terminals. To take the drudgery out of the extended walking zones, the team reimagined them as a bi-colored racing lanes. Blue, for those departing, is meant to evoke the sky and a sense of adventure and possibility. The brown tracks, for those arriving, are meant to give passengers a sense of being grounded having arrived home.
It's a playful idea tha turns a space into a delightful, consumer-focused story. See the team talk about the project in a behind-the-scenes video.