Sony : Amazing Spider-Man Adventure
Be part of Spidey's adventure.
Published On
May 09, 2012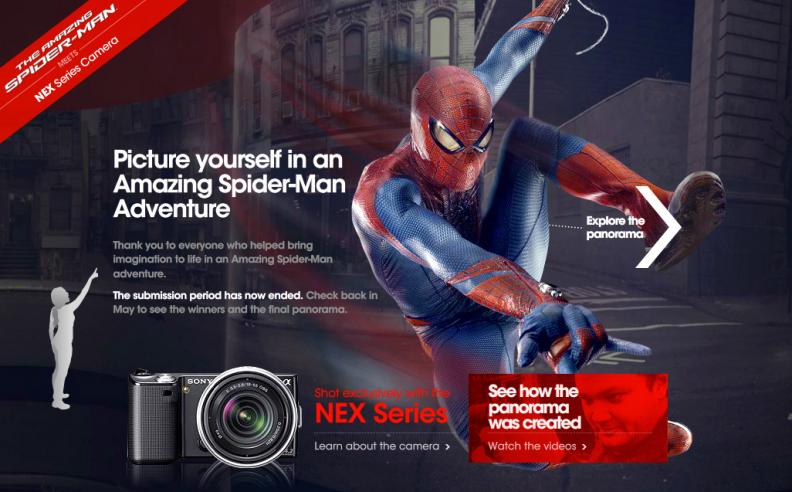 Editor's Pick
Sony invited users to place themselves at the heart of a visual that would be used to promote the upcoming Spider-Man movie, as the latest phase of its entertainment experience website, make.believe
Promoting the Sony NEX Series Camera alongside the movie, the site has been running a contest that invited users to submit their own photos via an interactive panorama that depicted Spider-Man chasing down a pack of criminals on the streets of New York. Rather than using extras to fill in the scene, it invited users to put themselves in the picture, with silhouettes indicating poses for them to reenact at home, take a picture and upload. Once the submissions were completed, selected entries were composited into the final shot, creating a scene to be used in the Amazing Spider-Man promotions. To create the panorama, interactive agency Firstborn collaborated with photographic artist Dave Hill to shoot New York City as a background for the adventure capturing the entire image with Sony's NEX camera. The final images can be seen on the site.