Jonathan Harris : Balloons of Bhutan
Stories of Gross National Happiness.
Published On
Nov 01, 2011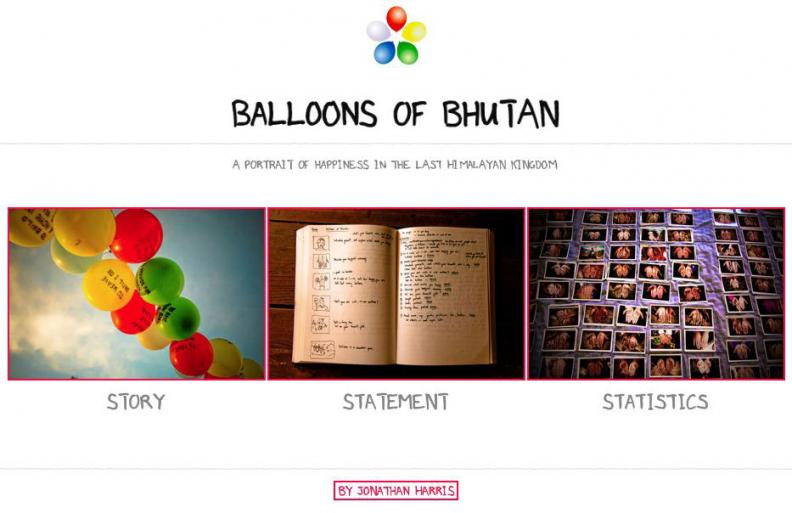 Editor's Pick
The latest project from digital artist Jonathan Harris, Balloons of Bhutan explores the tiny Himalayan country's philosophy of 'Gross National Happiness'. Instead of 'Gross National Product', Bhutan uses this concept, based on the tenets of Buddhism, to measure its socio-economic prosperity. Bhutan's king invented the idea in 1972.
In 2007, Harris traveled to Bhutan, where he handed out balloons to 117 people, talked to them about happiness, asked them to make a wish, and then strung up the wishes in a mountain pass. This beautifully designed website celebrates their stories; you can click on a square representing each participant to see their picture, hear recordings of their interviews and find out exactly what happiness means to them.
Credits
Date

Nov 01, 2011
Brand:
Client:
Concept:
Need a credit fix? Contact the Creativity Editors