Reporters Without Borders : Ban Journalist Hunting
The dangers faced by journalists.
Published On
Jun 21, 2011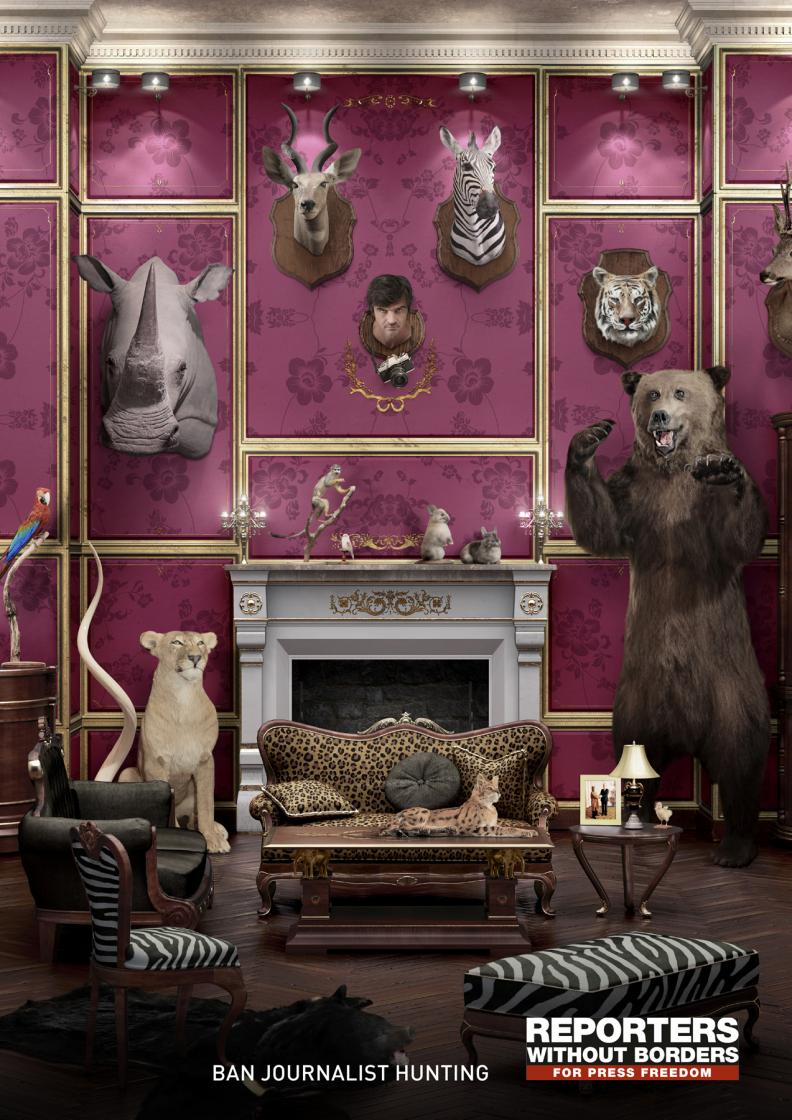 Editor's Pick
A human head is displayed among other hunting trophies and animal skins in this press ad for Reporters without Borders by JWT Paris. It highlights the dangers faced by journalists around the globe; since 2001, 615 journalists have have been killed worldwide.
Credits
Date

Jun 21, 2011
Brand:
Client:
Agency:
Executive Creative Director:
Creative Director:
Art Director:
Copywriter:
Art Buying:
Art Buying:
Photographer:
3D:
Executive Creative Director:
Creative Director:
Art Director:
Copywriter:
Art Buying:
Art Buying:
Photographer:
3D:
Need a credit fix? Contact the Creativity Editors