Iris - Atlanta : Bark Obama and Kittens Romney
A political cat and dog-fight.
Published On
Oct 22, 2012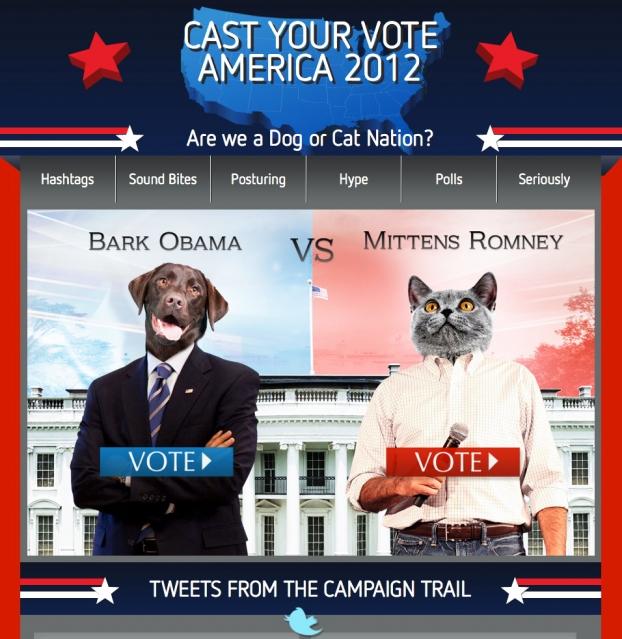 Editor's Pick
Iris Atlanta says the only decision bigger than Obama or Romney is whether you're a dog or cat person. So, they created a site featuring "Bark Obama" and "Mittens Romney". Reallybigdecision.2012.com features live tweeting from Bark and Mittens on matters central to cat/dog issues, and a dynamic graphic that tallies users' votes. There is a real purpose to this though - once visitors click to vote for a candidate, they're directed to a voter registration resource page, so they can register and vote for real.