Converse : Batman Chuck Taylors
What's that on your feet?
Published On
Jun 01, 2012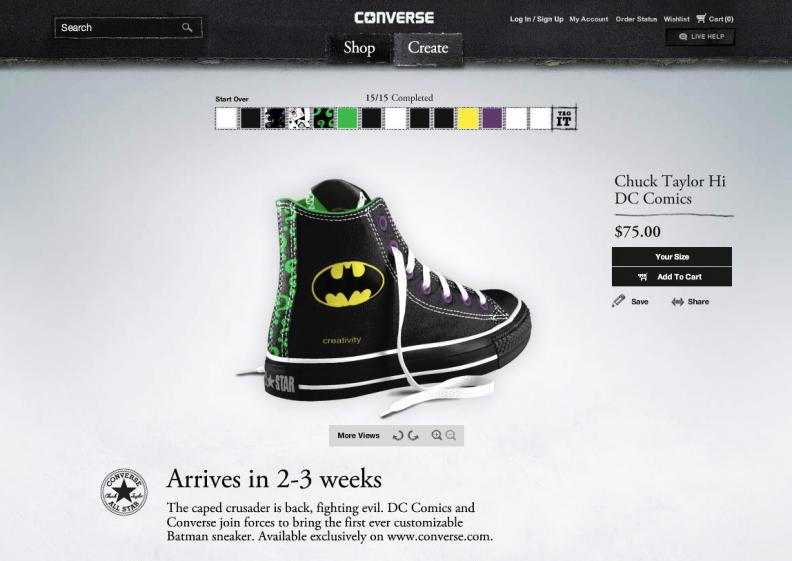 Editor's Pick
DC Comics and Converse are letting Batman-fans wear the Dark Knight on their feet, with a site that lets you custom-design your own Batman-themed Chuck Taylors. You can pick prints (Batman, Jokes, Riddler and Catwoman) and customize every party of the shoe, including the tongue. The customized shoes cost $75.