NSW Firefighters : Be Super Ordinary
Citizen firefighters, it's time for you to shine.
Published On
Aug 23, 2011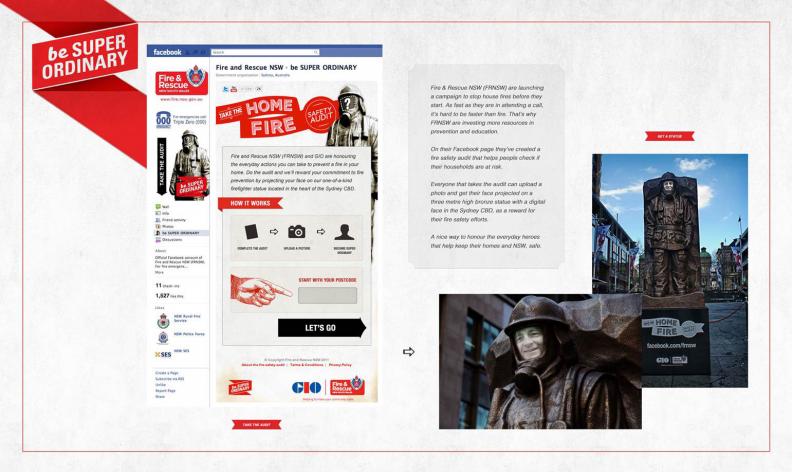 Editor's Pick
Ever imagine yourself immortalized in Town Square as a statue? The New South Wales Fire and Rescue department is promising citizens such glory, if they take some simple steps toward fire prevention. The effort, created out of MercerBell, encourages visitors to go to the organization's Facebook page, input their postal code, and answer various fire safety questions--for example, have you or anyone you live with left the stove-top unattended recently? The idea is for participants to go through a kind of self-assessed "audit" that will show them cracks in their fire safety habits. Once someone goes through it, his or her face will be projected on a 3-meter-high bronze firefighter statue in downtown Sydney as a reward for their commitment. Another fine example of monument-themed advertising.
Credits
Date

Aug 23, 2011
Brand:
Client:
Agency:
Need a credit fix? Contact the Creativity Editors