Burger King Debuts Black Buns in the U.S. for Halloween
Limited Edition Offering Has A-1 Flavor Baked In
Published On
Sep 25, 2015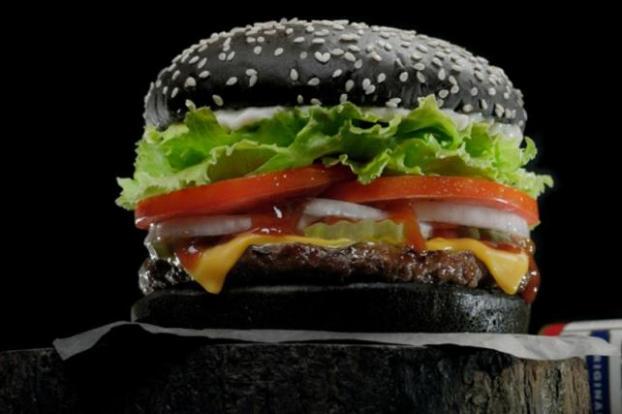 Editor's Pick
Burger King is bringing black buns, a staple of its Kuro burgers in Japan, to the U.S. for a Halloween promotion. Its A.1. Halloween Whopper, which it says has A.1. flavor baked into the bun as well as on the burger, goes on sale Monday, according to the chain.
The arguably unappetizing looking sandwich goes a little way toward addressing the imbalance between burger chains and other restaurants when it comes to weird menu items. We're looking at you, fried-chicken-shell taco, fried-chicken-crust pizza, waffle breakfast taco and, of course, KFC's classic Double Down no-bread chicken sandwich.
The promotion is being supported by a TV spot.
This story originally appeared on Adage.com.
Credits
Date

Sep 25, 2015
Brand:
Client:
Need a credit fix? Contact the Creativity Editors