If Agencies Were Football Teams, This Is What Their Kits Would Look Like
Bruno Lee Ribeiro Outfits Top Creatives With Soccer Jerseys
Published On
Aug 13, 2014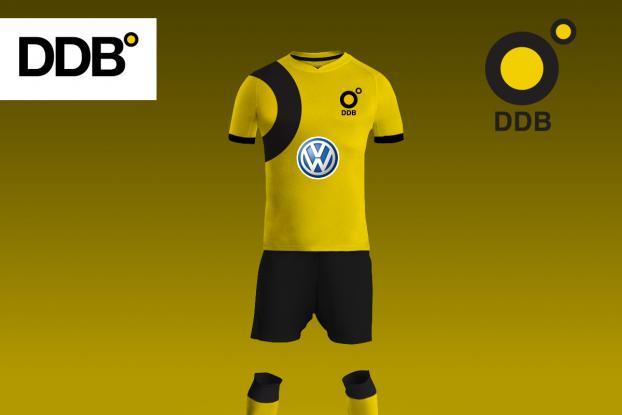 Editor's Pick
Brazilian art director Bruno Leo Ribeiro has been generating buzz in the creative world for a new kind of fashion collection he created -- Agency Football Kits.
Mr. Ribeiro, who has a day job as an art director at Hasan & Partners, Helsinki, has created a series of soccer uniforms themed around the industry's top agencies, including DDB, Grey, Africa, BBH, TBWA and Wieden + Kennedy -- and tailored specifically to each of their honchos, including Amir Kassaei, Tor Myhren, Nizan Guanaes, John Hegarty, Lee Clow and Dan Wieden.
Mr. Ribeiro was inspired to launch "Advertising FC" after seeing a project from Spanish designer Nerea Palaciaos, who created a series of Game of Thrones-themed jerseys in the hopes of catching the eye of Nike.
While Mr. Ribeiro was on holiday, the idea of replicating the idea for advertising popped into his head, "and when I came back, I just made all 16 kits after work in one week. In the beginning, it was just for fun and to keep me thinking and practicing, but now with the exposure I'm super proud and happy about it, and it was just a great bonus to get tweets from agencies, especially from guys that I admire like Amir Kassaei and Richard Ting."
Mr. Ribeiro said the project is not over, and he plans to continue to build out the "Advertising Champions League," assuring those shops whose jerseys didn't make the first round of production.
"There are so many agencies that I like, that I think I will keep doing it," he said.
Credits
Date

Aug 13, 2014
Brand:
Client:
Need a credit fix? Contact the Creativity Editors