Burger King Changes Name to Fries King, Apparently
Are the Frites Good Enough to Command Such a Makeover?
Published On
Oct 02, 2013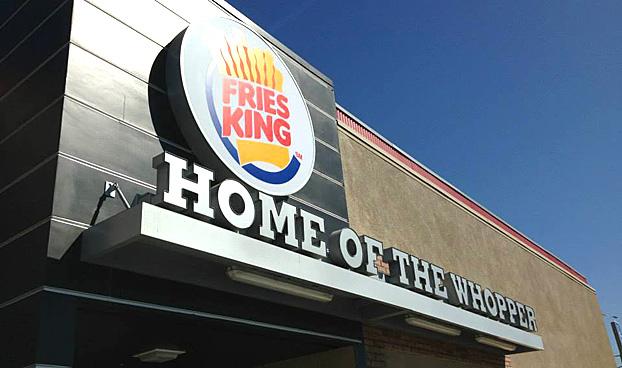 Editor's Pick
Burger King isn't necessarily known as the best burger chain around -- these days, that honor (in our opinion) goes to Five Guys or In 'N Out. Maybe that's what has gotten the fast feeder to change its name to Fries King, according to a series of BK social media posts that included shots of new product packaging, employee uniforms and even exterior signage.
It's a bold move out of Mother, New York, reminiscent of daring stunts it once pulled with the help of Crispin Porter + Bogusky, but it's likely just a one-time trick. As some have pointed out, the chain hasn't changed its name on Twitter or Facebook.
The change comes on the heels of Burger King's recent introduction of its low-calorie "Satisfries" (see the spot, created by Mother), and no doubt is meant to encourage people to try the new product. But whether BK frites measure up to Wendy's and McDonald's, who have been battling for the "best fries" crown for a while now, we'll leave up to our tastebuds.
Credits
Date

Oct 02, 2013
Brand:
Client:
Agency:
Need a credit fix? Contact the Creativity Editors