Nike Spain : Burn It Off By Running - Boyfriend
Running will sort it out.
Published On
Jan 25, 2012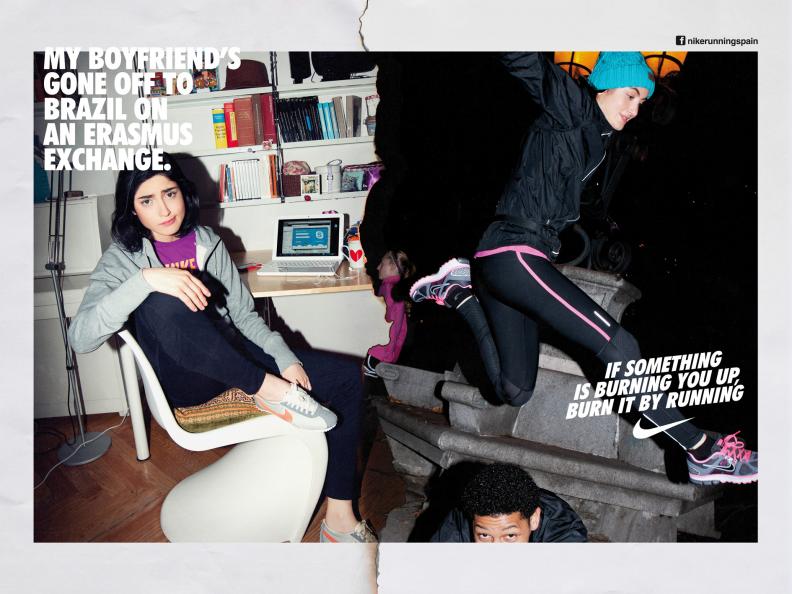 Editor's Pick
Nike Run steps away from inspiring athletics and looks at real -world reasons to run in this Spanish campaign by agency Villar Rosas targeting younger people. The outdoor ads, which are running on the Madrid Underground, suggest running as an antidote to the problems that beset their age group. So, if they've got a problem, for example with their boyfriend, boss or parents, they should 'burn it off by running'.
Credits
Date

Jan 25, 2012
Brand:
Client:
Creative Director:
Creative Director:
Art Director:
Copywriter:
Art Director:
Director:
Director:
Director:
Production:
Photographer:
Rights:
Agency:
Need a credit fix? Contact the Creativity Editors