C40Cities Climate Leadership Group : C40.org
Showcasing the fight against climate change.
Published On
Jun 06, 2012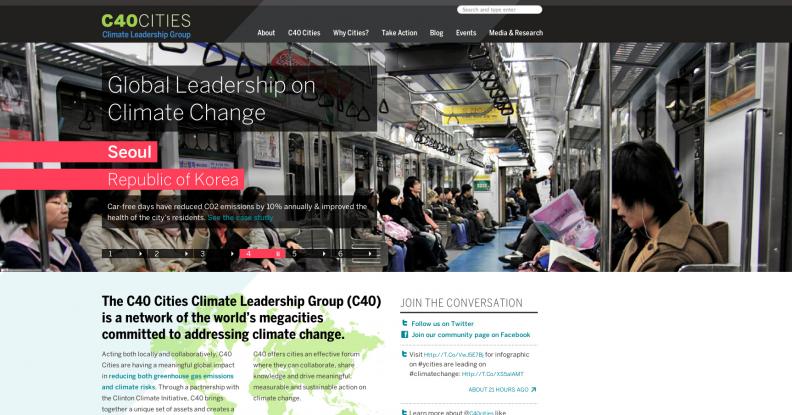 Editor's Pick
Dynamic data visualization is the hallmark of the Barbarian Group's new website for C40 Cities, a network of cities dedicated to making a measurable impact in reducing greenhouse gas emissions.
Visitors can access detailed infographics on each city's efforts to combat climate change, with data visualization programmed to reflect data as it is updated across the individual cities. The site also includes an illustrated, animated, long-scroll narrative to explain why cities are the answer to the global climate change crisis. Visitors can scroll through six different scenarios to see how cities are at risk from the effects of global climate change, and how they have the power to fight back.
Credits
Date

Jun 06, 2012
Agency:
Need a credit fix? Contact the Creativity Editors