Zombies 'Hang Five' and Go Vegetarian in Los Angeles
Instagram Fan Campaign Gets Creative With Walkers to Celebrate 'Fear the Walking Dead'
Published On
Aug 19, 2015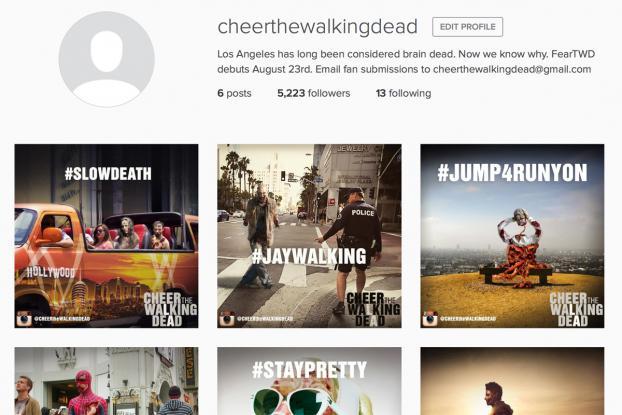 Editor's Pick
On Sunday, AMC will debut Fear the Walking Dead, the much-anticipated prequel to the Walking Dead. To celebrate, freelance creatives and Walking Dead superfans Charlie Noback and Brian Engleman took the liberty to create @CheertheWalkingDead on Instagram, showing creative ways the Zombie Apocalypse has taken over Los Angeles, the setting of the new series. A walker finds a protein supplement on Venice Beach while another "hangs five" on the surf, for example
"It's just what Los Angeles needs, right -- fewer brains," said CD/Copywriter Mr. Noback in a statement.
"There are so many overworked ad professionals right now, sometimes I think we're the real zombies," added CD Brian Engleman. Which is why the pair created the account -- as a fun way to channel their creative energy. "I hope by getting the word out, we'll help turn some zombies back into ad professionals," said Mr. Noback..
The effort will continue throughout the series' six-episode run. Those interested in adding to the fun can submit executions to CheertheWalkingDead@gmail.com.
Need a credit fix? Contact the Creativity Editors