The Economist's New Campaign Dishes Out Real -- and Metaphorical -- Hot Potatoes
BBDO New York Gets Readers Thinking on a Full Stomach
Published On
Nov 12, 2013
Editor's Pick
International news weekly The Economist is known for its thought-provoking campaigns. For example, past efforts out of its U.S. agency BBDO New York included pie charts on pizza boxes to get Philadelphia college students interested in the magazine, or fitness machine-themed graphics illustrating the difficulty of hot button news issues. Now, BBDO is pushing out a new campaign with the help of a food truck and piping hot potatoes.
At select destinations in the Boston and Philadelphia markets, The Economist is dispatching vans to pass out free steaming spuds--real, as well as metaphorical. "Hot potato" happens to be a term to describe the sorts of divisive issues The Economist regularly reports on. So the baked taters also come labeled with controversial issues like North Korea, same-sex marriage or gun control, and Economist brand ambassadors will be on hand to discuss the hot topics with the food truck patrons.
The campaign also features outdoor posters that turn the pages of the Economist into binoculars, a Rubiks Cube, a globe and a pinata, while bar coasters that put a twist on familiar drinking slogans offer brain-stimulating suggestions like "Don't think alone" and "Be the designated thinker."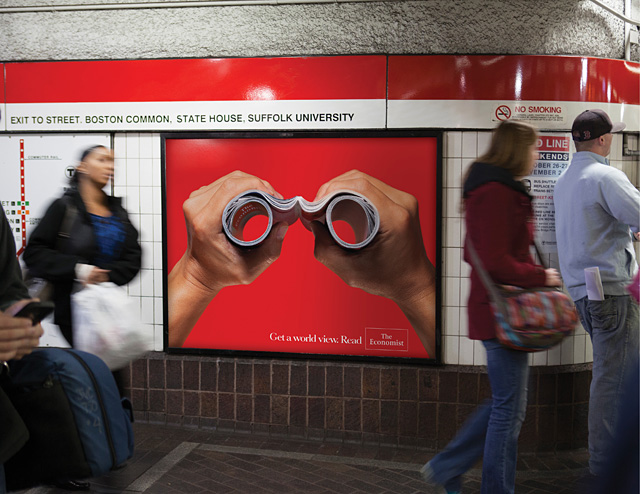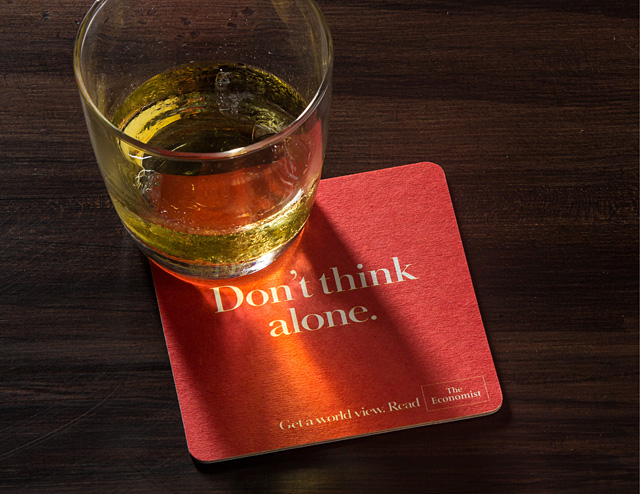 "We wanted to communicate the notion that reading The Economist can provide you with a world view," explained Senior Creative Director Jean Robaire. "Using visual concepts allowed us to do that quickly and with great impact."
"Our challenge was to raise awareness by focusing on what sets The Economist apart from other publications -- its unique global insight and opinion," said SVP-Senior Creative Director Kara Goodrich. "With revenue from print advertising on the decline, we wanted to ramp up our subscriptions. We've had success in the past with highly targeted efforts that combine the medium and the message. The new advertising does just that."
See more images from the campaign below.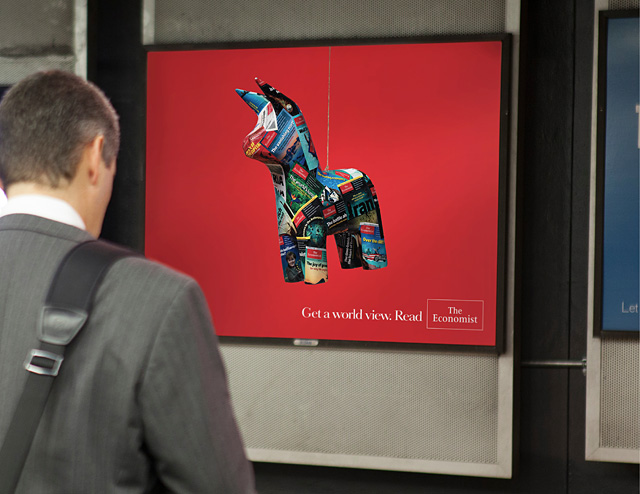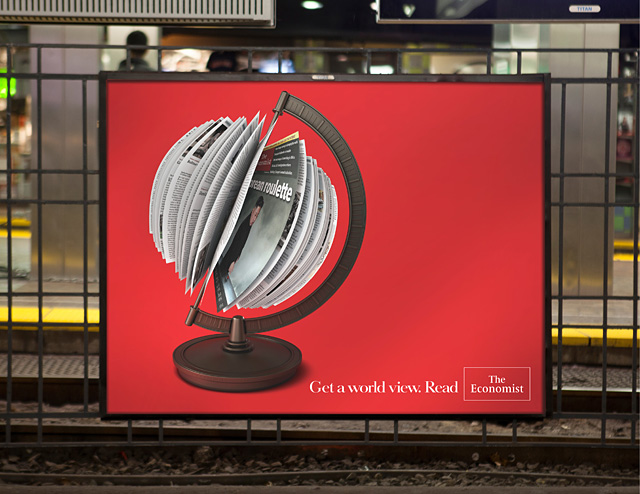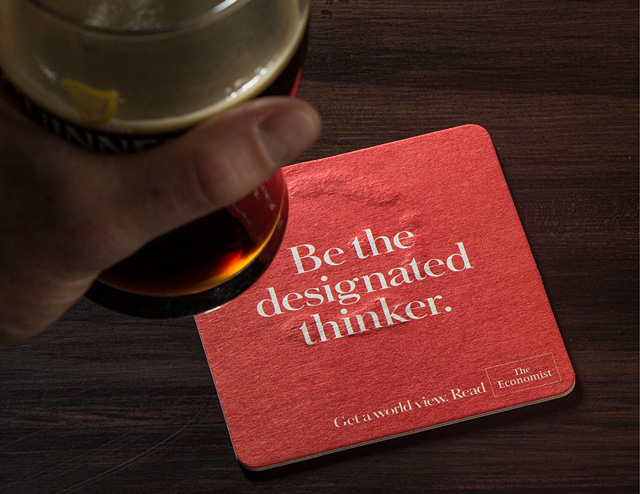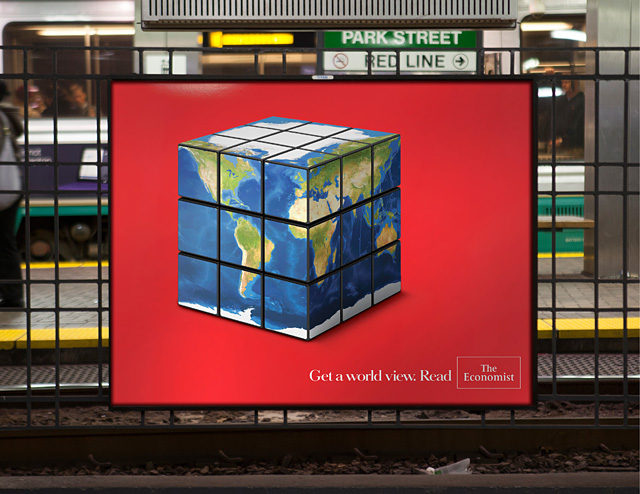 Credits
Date

Nov 12, 2013
Brand :
Client :
Agency :
Chief Creative Officer :
Creative Director, Art Director :
Creative Director/ Copywriter :
Art Producer :
Photographer :
Print Producer :
Print Producer :
Presentation Services :
Presentation Services :
Deputy Chairperson :
Editor :
Art Director :
Copywriter :
Vendor :
Need a credit fix? Contact the Creativity Editors