Gillette : Congratulations Derek Jeter
A digital congrats card at Grand Central.
Published On
Jul 11, 2011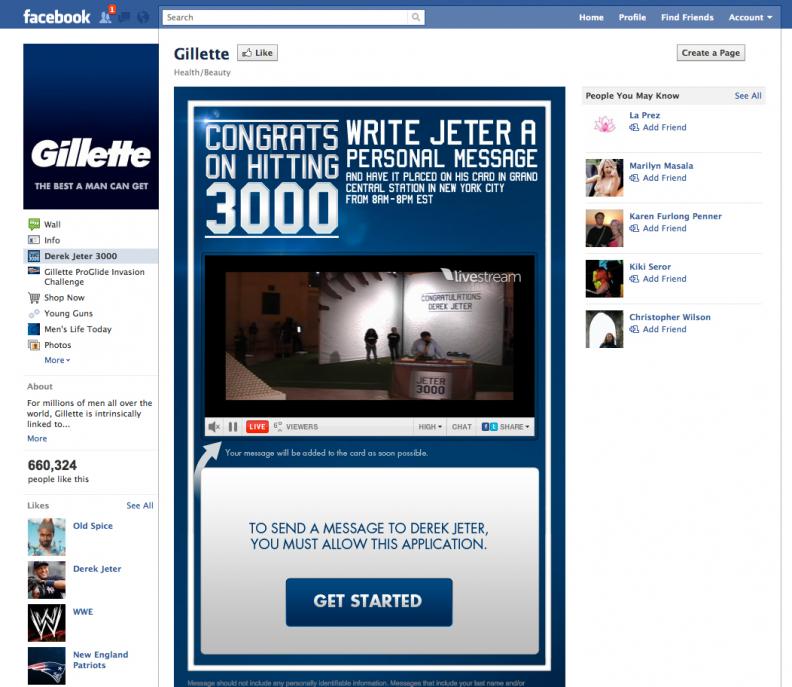 Editor's Pick
Continuing its association with Derek Jeter, Gillette is celebrating the Yankees captain's 3000 hits Gillette by building a giant congratulations card in New York's Grand Central Station for fans to sign using social media.
Fans can write a personal message on the Gillette Facebook page or via Twitter, and it will be displayed on the digital card between 8am and 8pm today. You can see a live feed of the card on Facebook.
Credits
Date

Jul 11, 2011
Brand:
Client:
Agency:
Digital Production Company:
Chief Creative Officer:
Executive Creative Director:
Senior Copywriter:
Art Director:
Producer:
Producer:
Producer:
Digital Executive Creative Director:
Digital Creative Director:
Senior Creative Director:
Need a credit fix? Contact the Creativity Editors