Kellogg Company/Girl Scouts : Cookie Locator App
No more stalking cookies.
Published On
Jan 24, 2012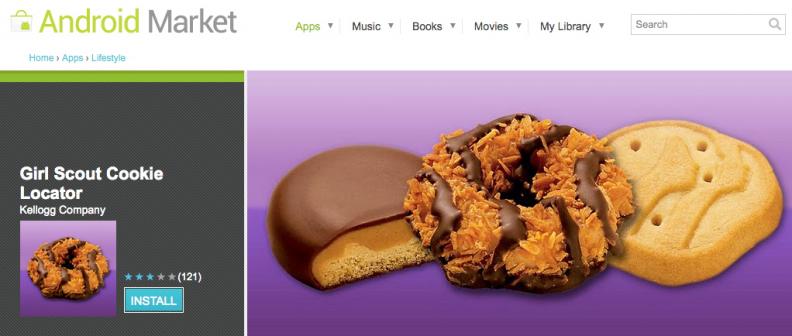 Editor's Pick
After 95 years of selling cookies door to door and out of cookie booths, The Girl Scouts of USA are finally allowing cookie fanatics to track cookies in their neighborhoods and cities. Released late last year, the "Cookie Locator" app takes your location, tracks, and send alerts for when and where cookies will be sold. Users can also identify their cookie personality and share it to Facebook and Twitter. The app is available for Android and in iTunes.
There have been 10,000+ downloads so far, but reviews are mixed. Unlike the website, the app doesn't provide a countdown or date for when all cookie sales begin. Yet it certainly beats stalking the Scouts for Thin Mints and Samoas--or maybe makes it easier to do so. The developer of the app is Little Brownie Bakers, a licensed vendor to GSUSA.
Credits
Date

Jan 24, 2012
Developer:
Brand:
Client:
Need a credit fix? Contact the Creativity Editors