Wheat Thins : Cost of Meeting App
Meetings. As good as burning money.
Published On
Jan 13, 2012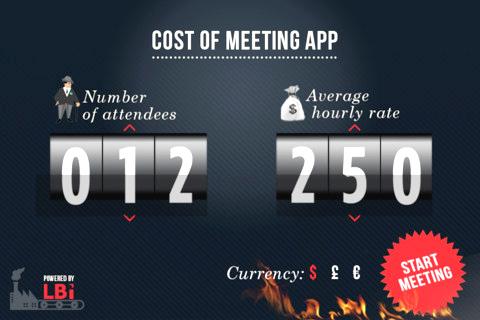 Editor's Pick
LBi created a quick in-house appfor clients and friends that may of use in your next meeting. Open up the app, plug in your hourly bill rate, and the number of attendees at the meeting. It tells you all the money you're wasting. For those interminable meetings that just go on without a point.