H&M : David Beckham on the White Cliffs of Dover
More Becks please, we're British.
Published On
Aug 02, 2012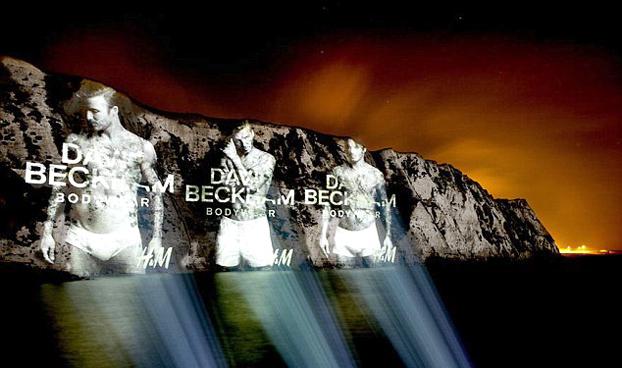 Editor's Pick
David Beckham's speedboat ride up the Thames thrilled his lusty fans at the Olympics opening ceremony last weekend - and now H&M is serving up more Becks. Last night the clothing retailer projected pictures of Beckham clad only his briefs on to the chalky heights of The White Cliffs of Dover, a longtime symbol of British patriotism that traditionally welcome visitors to the shores of the British isles. The one-off stunt was part of PR activity to promote Beckham's body wear line. Check out #beckhamsbriefsofdover on Twitter to gauge the world's reaction.