Need a Place to Park Your Dragon? HBO Has Just the Spot for You.
Nordic Campaign for 'Game of Thrones' Puts Mythical Beast in Mundane Places
Published On
Apr 15, 2014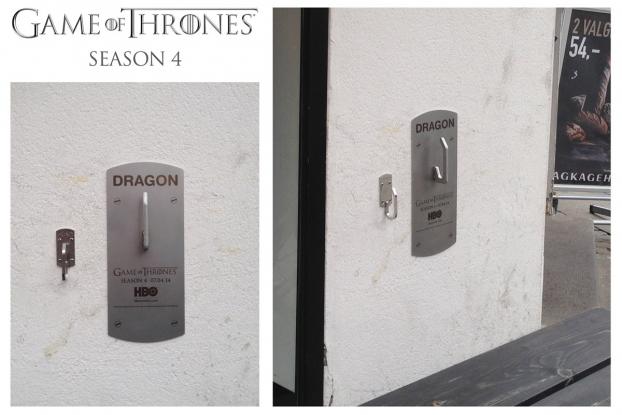 Editor's Pick
Pedestrians in Copenhagen, Stockholm, Oslo and Helsinki can now park their dragons right next to their dogs, thanks to this amusing ambient campaign out of Seligemig, Copenhagen to promote HBO Nordic's fourth season of Game of Thrones. The effort placed extra sturdy dragon "hooks" right next to those typically reserved for pooches, outside local stores and supermarkets.
Credits
Date

Apr 15, 2014
Brand:
Client:
Agency:
Creative Director:
Art Director:
Art Director:
Need a credit fix? Contact the Creativity Editors