Dos Equis : Feast of the Brave Taco Truck - Tongue Taco
Move over, Kogi, veal brains are in town!
Published On
May 04, 2011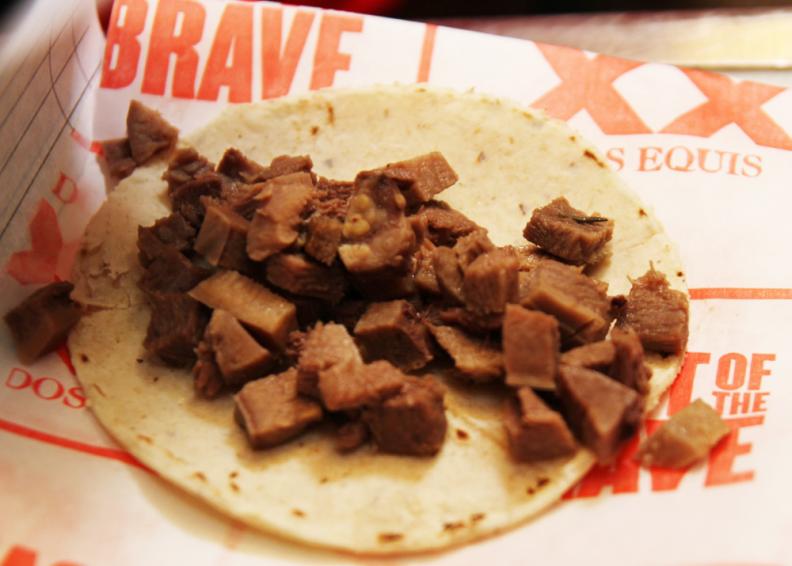 Editor's Pick
Nothing like a Cinco De Mayo celebratory beer to get your adventurous side revved up. At least that's what Dos Equis is banking on with its Feast of the Brave Taco Truck, which will be roving throughout Manhattan until May 7. Manned by Chef Domingo Garza, the truck will be serving free tortilla-wrapped delicacies such as veal brains, tongue and cricket that appears to be smothered in some kind of mole sauce.