Ikea : Free Crib in Nine Months
Delivery not included, we presume?
Published On
Feb 14, 2013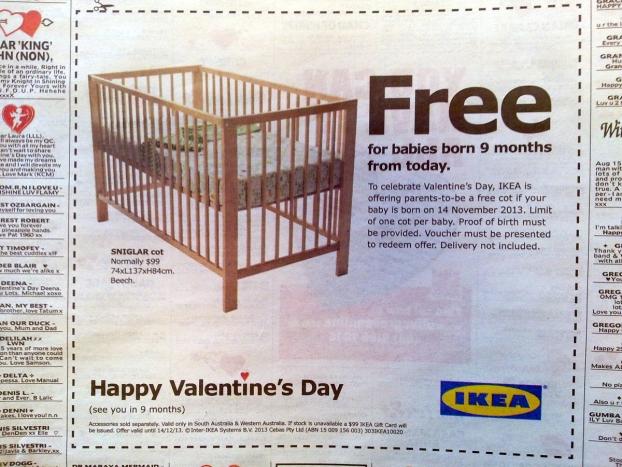 Editor's Pick
If you live in South Australia or Western Australia, get busy. IKEA is offering free cribs to anybody who has a baby on November 14, 2013 -- exactly nine months after today, Valentine's Day. One cot per baby, and proof of birth will have to be presented -- we assume a bloody, tired picture of the mother doesn't count.
Unfortunately, Valentine's Day is almost over Down Under. But since IKEA's math may not be quite accurate, you may still have a shot.