Jamy Toaster : Get the Weather on Your Toast
As long as you're not having cereal for breakfast, you're all right.
Published On
Sep 12, 2012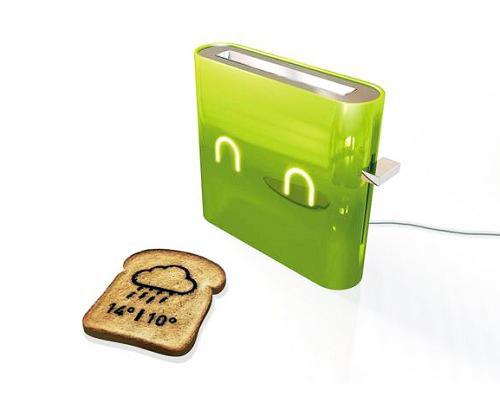 Editor's Pick
French designer Nathan Brunstein has created the Jamy Toaster, a toaster that gets your morning bread to a nice crisp while also burning the day's weather forecast on to it. The concept product has a barometer and thermometer inside it, and is probably really hard to clean.
Credits
Date

Sep 12, 2012
Brand:
Client:
Need a credit fix? Contact the Creativity Editors