Enjoy the holidays - avoid other people.
Published On
Nov 30, 2011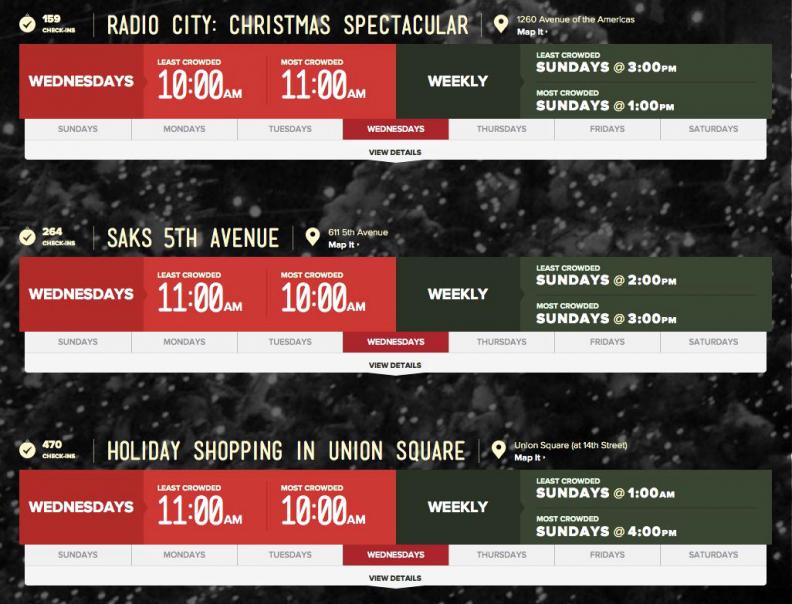 Editor's Pick
If the idea of fighting it out with the crowds to get Black Friday deals in crowded stores appalled you, GoCrowdless might be the way to go.
The site, developed by Philadelphia agency Neiman, aggregates Foursquare 'check-in' data at 20 of New York's most popular holiday attractions to let visitors know the least-crowded times to go. The idea is to help visitors to the city in particular predict when crowds are likely to be smallest, and point them to the busiest hours to avoid. Of course, you might just be avoiding the kind of people who check-in on Foursquare all the time (and to some, that may be no bad thing) but it's a nice idea.
Credits
Date

Nov 30, 2011
Brand:
Client:
Agency:
Need a credit fix? Contact the Creativity Editors