Honest Tea : The Great Recycle
A second outing for your Facebook posts.
Published On
Apr 23, 2012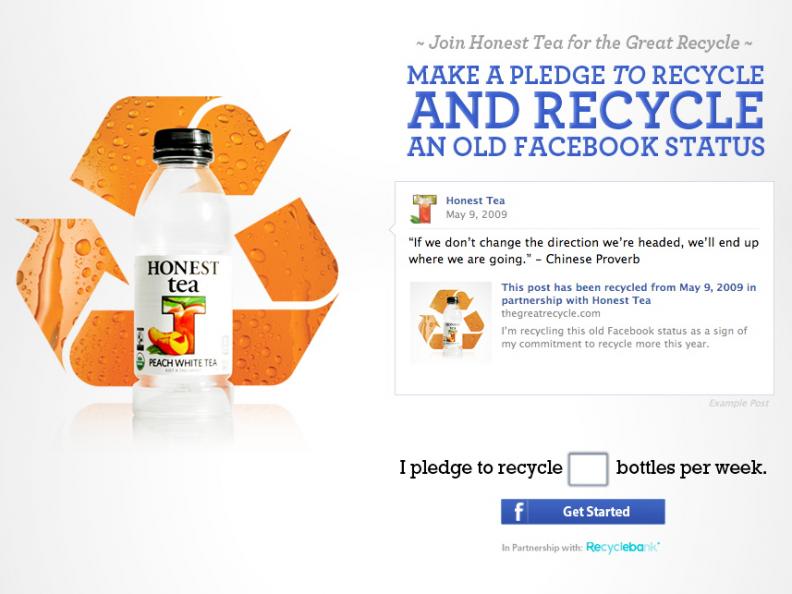 Editor's Pick
Honest Tea is promoting a recycling message for Earth Month with a Facebook app that recycles your old Facebook posts. Developed by Amalgamated, the app, The Great Recycle, uses the Facebook API to analyze your timeline and pull in old posts that received lots of likes or comments. Once you choose a Facebook post to recycle, the app reposts it to your timeline with a branded message that promotes recycling. Users receive 10 points redeemable at Recyclebank.com.
Credits
Date

Apr 23, 2012
Brand:
Client:
Agency:
Need a credit fix? Contact the Creativity Editors