Guess Which One of These is Banned in America?
Moms Demand Action produces powerful print ad
Published On
Apr 17, 2013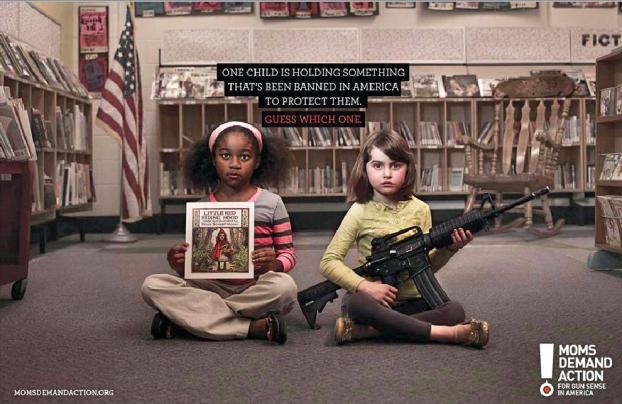 Editor's Pick
Moms Demand Action for Gun Sense in America, a grassroots organization formed after the Sandy Hook Elementary School shootings, teams up with Grey Canada for this powerful image, showing two little girls, one holding a copy of "Little Red Riding Hood," the other, holding a gun. The copy asks you to guess which child is holding something that was banned in America to protect the kids. The answer, of course, is the book -- the Charles Perrault version of which was banned in two school districts in California because among the items that Little Red Riding Hood carries to her grandmother was a bottle of wine.
Grey New York also released an anti-gun PSA this week. Created for States United, the television commercial featured a man bursting into an office and shooting, only to stop because he's using an antiquated musket.
Need a credit fix? Contact the Creativity Editors