Tate Modern Hellicar & Lewis : The Hello Cube
Art that responds to Twitter.
Published On
Mar 26, 2012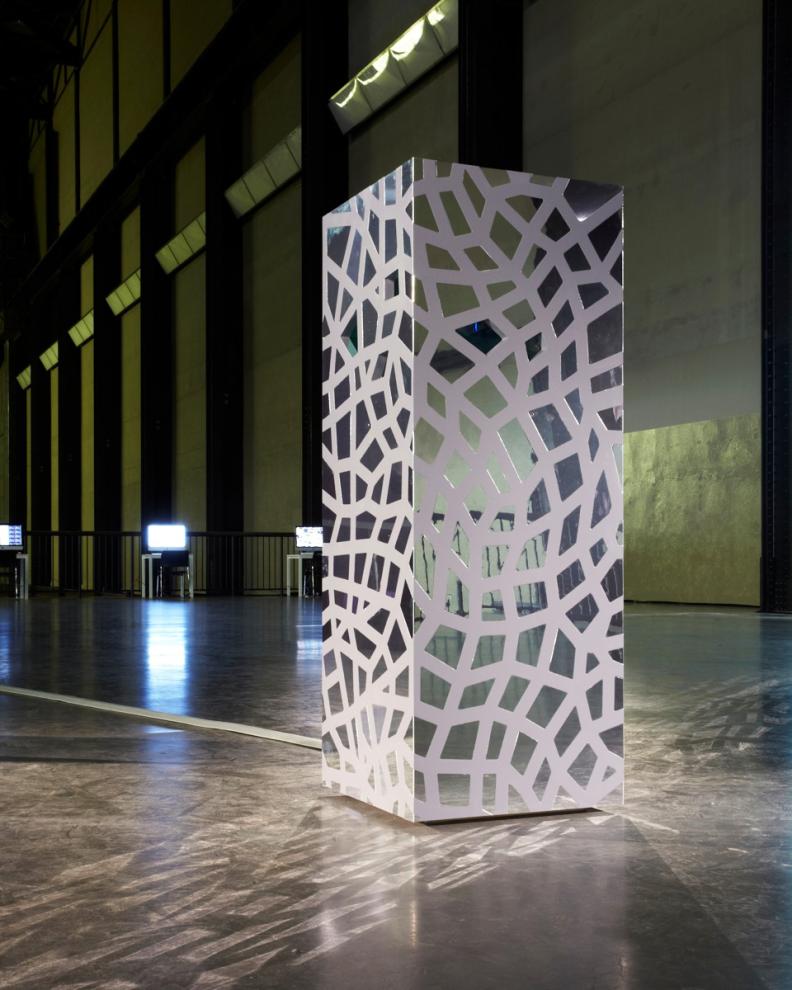 Editor's Pick
London's Tate Modern worked with design duo Hellicar & Lewis to create digital installation The Hello Cube, an artwork which responds to both physical activity and Twitter commands.
The Hello Cube, on display this past weekend, was created part of a project called Infinite Kusama, celebrating the work of famous Japanese artist Yayoi Kusama. It is inspired by Kusama's The Passing Winter and as with the artwork, in order to experience the work, the audience peers into an unassuming small box to view a display of color, movement and light. However, the installation added an extra layer of audience participation by responding to Twitter requests: for example, tweeting '@TheHelloCube next red sparkles' set off a sparkling red pattern in the cube and sent a twitpic of the display to the person who tweeted the original message.
Other highlights of Infinite Kusama included an immersive afternoon of drop-in art, fashion and sound workshops culminating in a silent disco, and an online competition to win a trip to Yayoi Kusama's studio in Tokyo.
Credits
Date

Mar 26, 2012
Brand:
Client:
Agency:
Need a credit fix? Contact the Creativity Editors