Help Remedies : Help I Want to Save a Life -- Best of 2012 PD #2
Nick yourself, save a life.
Published On
Feb 27, 2012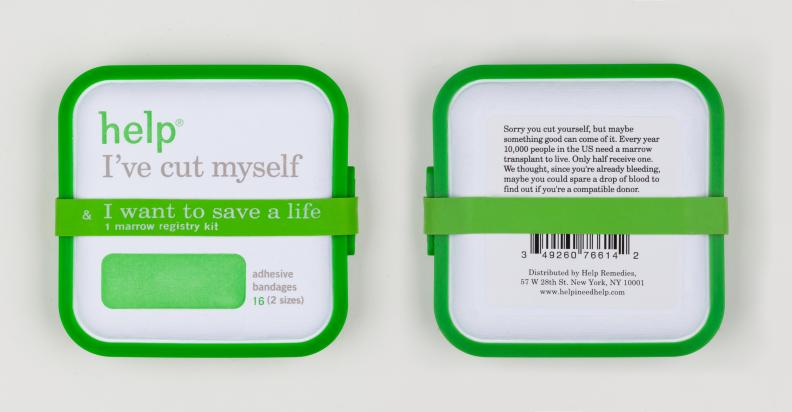 Editor's Pick
Help Remedies, the pharmaceutical company known for its beautifully pared down, design-minded OTC medical products, this week debuts its latest product, one that may very well change the world, Help I Want to Save a Life--a box of bandages that come packaged with, of all things, a bone marrow donor kit. The idea being, you're already bleeding, so why not take advantage of it and help save the world?
The idea was actually conceived by Droga5 copywriter Graham Douglas, who was inspired by his own experience watching his twin brother struggle to find a bone marrow donor. Douglas approached the company, who, after a few hurdles, were able to put the idea into production. The product debuts at the TED Full Spectrum Conference this week and will be on sale at Fab.com and at Help Remedies' website, helpineedhelp.com.
Read more about the effort in Behind the Work.
Credits
Date

Feb 27, 2012
Brand:
Client:
Creative:
Need a credit fix? Contact the Creativity Editors