Senior Tech Women Code In Their Panties in Controversial Dear Kate Ads
Empowering or Demeaning? Debate Rages Among Silicon Valley's Finest
Published On
Aug 27, 2014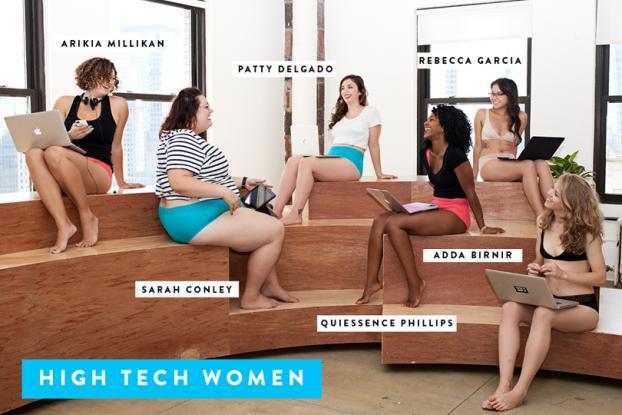 Editor's Pick
Lingerie brand Dear Kate has already created quite a storm with its latest campaign, which pictures various senior women in the high tech industry modeling its bras and panties. On the company's latest Lookbook for its Ada Collection (named after the world's first computer programmer Ada Lovelace), some of Silicon Valley's finest are in various states of undress, posing as if they're having meetings, busy on their laptops, pinning post its on wall charts and more. The Ada Collection is dubbed "high performance undewear for high performing women."
The models include Adda Birnir, CEO and founder of Skillcrush, a website that aims to teach women tech skills, and Quiessence Phillips, from Black Girls Code. The ads were shot at the office of fashion trend blog Refinery29 (one of whose own staff took part in the shoot.)
Critics, including Elissa Shevinsky, CEO of the Glimpse Labs in Time Magazine, have already jumped in to call the images "demeaning." However, Birnir and others have called the images "empowering," saying they draw attention to some of the few women who are succeeding in the tech industry.