TuB Gin : Holiday Window Dressing
A story inside a snow globe.
Published On
Dec 23, 2011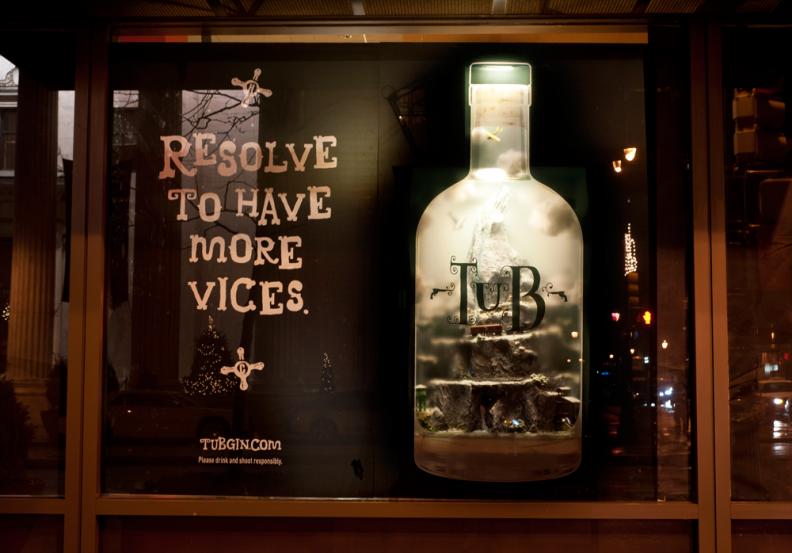 Editor's Pick
TuB Gin, the craft spirit that Red Tettemer + Partners distill with the Peach Street Distillers, has a fun holiday display in a vacant retail spot in Philly right below the agency's offices. A snow globe sits inside a bottle, and inside the snow globe is an intricate display that tells the story of the brand in a 1920s theme, complete with a working train and a replica of the Colorado-based distillery.
Credits
Date

Dec 23, 2011
Brand:
Client:
Agency:
Need a credit fix? Contact the Creativity Editors